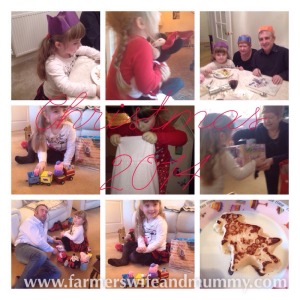 Christmas 2014 is over. We have had a lovely time. Eaten too much which, for me was hard because of a certain baby taking over valuable stomach room. Boo has received lots of lovely presents which she has really enjoyed playing with.
I've not managed to tidy up the toys away totally yet. For one she is still playing with them and two, I think it will be wise to wait until she is back at nursery and 'hide' some of her old toys away.
On Christmas Eve I had an antenatal appointment (post coming up on that one) and my parents had Boo while I was there. My uncle came up from London so I got to see him when I picked Boo up which was lovely and it turns out he had been subjected to tea parties with Booble in my absence. Oops. Christmas Eve night also saw us make a new tradition. We went to McDonald's for tea. It really is Boo's favourite place and she had a lovely time with her Happy Meal.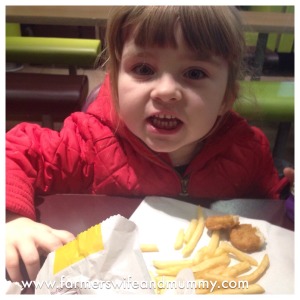 We left the mince pie and Baileys for Father Christmas, a carrot for Rudolph and a dog chew for Santa Paws and, when Boo was in bed, we settled down and watched a bit of television after putting out the presents.
What was supposed to be a relaxing night turned into a bit of a nightmare when Hubster and Rosie (the Jack Russell) were snoozing and missed the little mouse running across the living room.
Unfortunately, too late, Rosie then spent the rest of the evening trying to sniff the mouse out to no avail and, when we set a trap that night, even that didn't work, treating our little Christmouse to a bit of chocolate without actually getting caught.
I was relieved to have seen where it came in though so, when we do catch it, I will block up that hole.
I did have to move some presents however which I was certain contained chocolate. We didn't want any half eaten Fererro Rocher on Christmas Day.
I was ill for the run up to Christmas so most of the festivities before had to be postponed.
Thankfully, the antibiotics kicked in for the day itself and we opened Boo's stocking and the presents off other people together while Hubster was outside doing the jobs.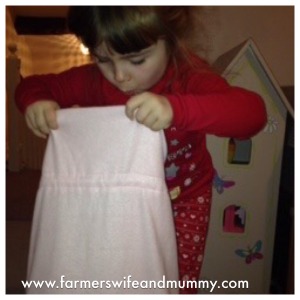 He was soon back in the warmth and Boo got to see what Father Christmas had left for her. It was delightful to see how excited she was and I really did have a little tear in my eye.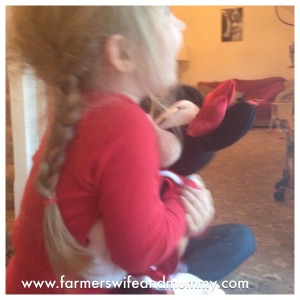 After breakfast and a bit more playing, we nipped next door to see the Mother-in-Law and then had a very light lunch before heading to my parent's house for more presents and the best bit-the dinner.
Bless my mum, she'd had a bad back all week but still soldiered on, giving me a break from cooking and what was a delicious meal. Hubster is still going on about how nice the turkey was.
It really was a lovely day.
On Boxing Day, Hubster's dreams came true when I lost my voice. It is still the same four days on though and I do think he is missing my squeaky tones now.
We had a relaxing day. I got to go back to bed in the morning for a couple of hours, we had lunch and then Boo and I went saying Merry Christmas to all of the animals which was lovely.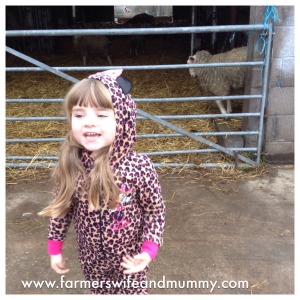 Minty usually gets Weetabix as his Christmas treat but I very naughtily forgot to get him any so I found some biscuits at the back of the cupboard and he seemed to enjoy them just as much.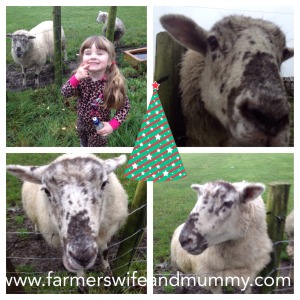 We had dinner that night and yet more relaxation ensued. It has been a called-for quiet Christmas and we have really enjoyed it.
I hope you all had a lovely time too.