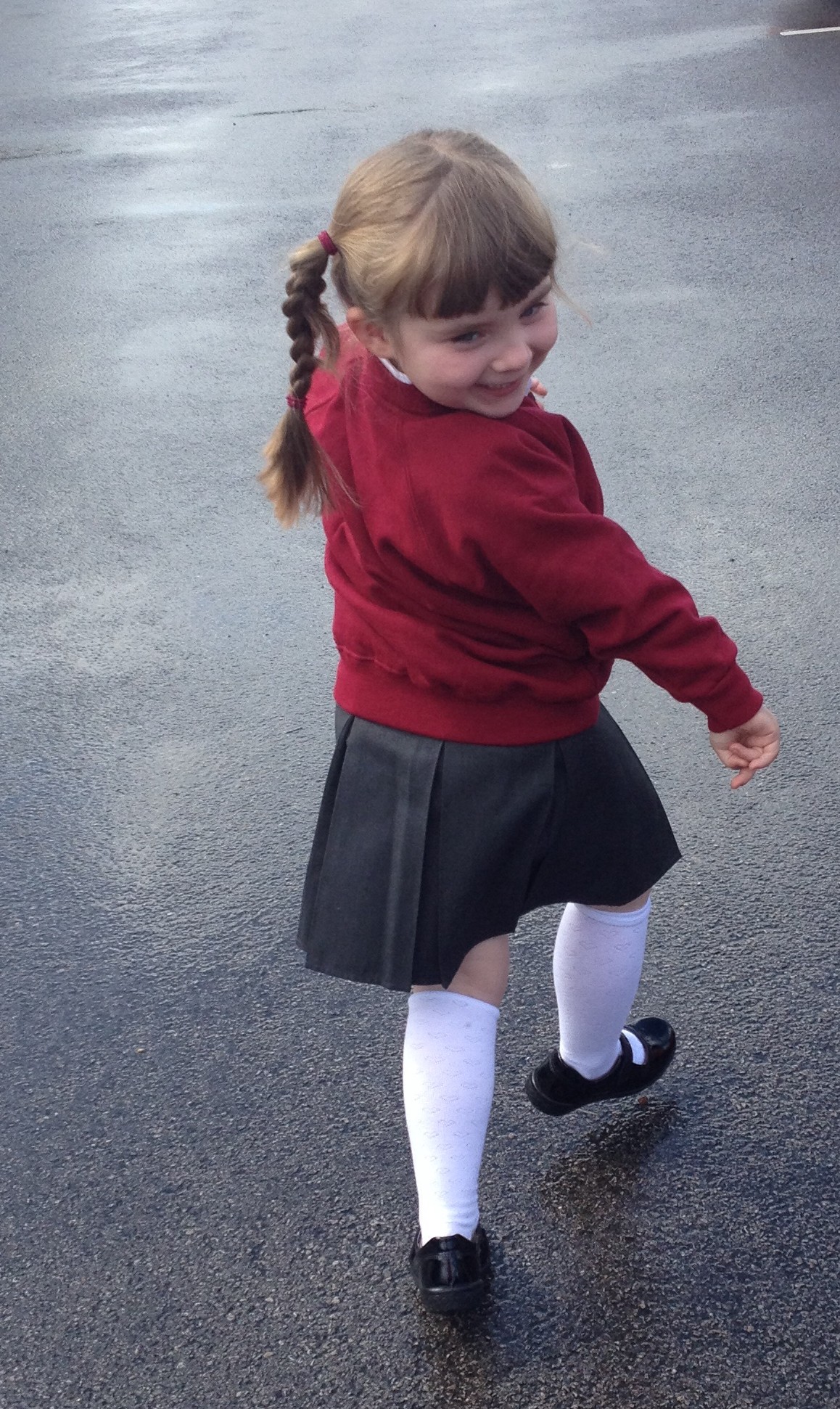 Dearest Boo,
Today was your first day at school and while this is exciting and will be filled with new adventure, it is also the end of an era.
Up until now, it is your Daddy and I who have been your biggest influencers. You spend more time with us than you do anyone else but from now until you are probably 18 (and probably forever), the majority of your time will be spent in an educational setting and your greatest influencers are likely to be your peers.
I know you will shine. You are a beautiful, bright girl who can light up a room with your smile and who is genuinely happy and delighted with life most of the time (unless I deny you more cake or nail varnish), despite what you have had to deal with already in your little life.
You will wear uniform for more hours than regular clothes and, most painful to me, from now on, we will have to buy black shoes.
That's right my darling, those beautiful red or pink little shoes you have strutted about in since you started walking will become a distant memory.
You are growing up and, while I have to accept that, I can't help but mourn that your baby-days are over.
You have an innocence that is rare these days and I pray you get to keep this lovely trait a little longer.
Your family are here, behind you all the way. We will support you in everything you do and we want you to remember that no matter what is thrown at you, we will fight with you.
Above all else, want you to be happy.
With love always from your Mummy, before I become Mum.