Sometimes weird things happen. Like the day I was making Sunshine Spanish Samosas, I got an email from Fragata who produce and distribute olives from family-owned olive groves in Seville, Spain-asking if I would like to try some out in my recipes.
Talk about great timing. I obviously said si because, quite frankly, I can never turn down an olive. The end.
My eyes turned olive shaped and I may have swooned when the package arrived. Think antipasti-olives of every flavour and shape. Salty, juicy caperberries which send your tongue salsa dancing, hot guindillas peppers which are as sweet as they are spicy, piquillo peppers and garlic cloves.
Basically, the Mediterranean in box.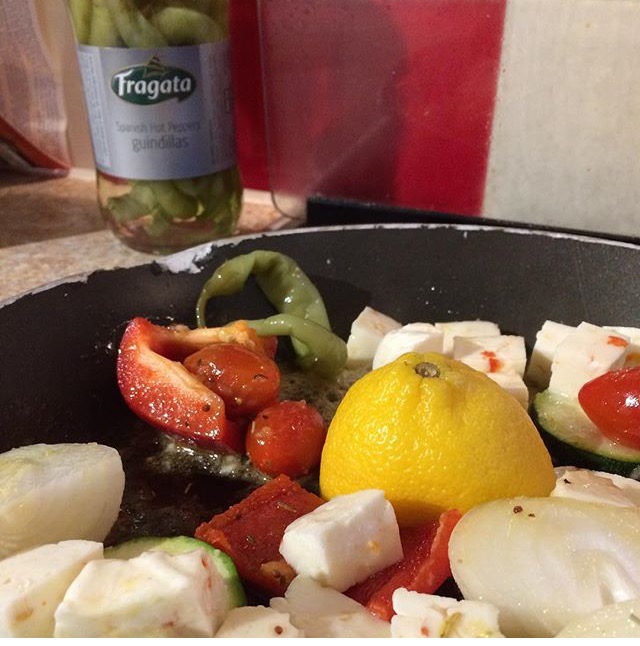 I would like to say I planned menus meticulously and I made platefuls of delicious food with every single item. I would be lying. Many of the snack olive packets became evening snacks.
That is the great thing about olives though-they are actually good for you.
So anyway, the first week, I made a lovely Spanish-style stir fry. It was complete with courgette, carrots, large Spanish onions,
I love a bit of a kick so, if I know the children won't be raiding my plate, in go the chillies or, in this case the hot guindillas. Yum.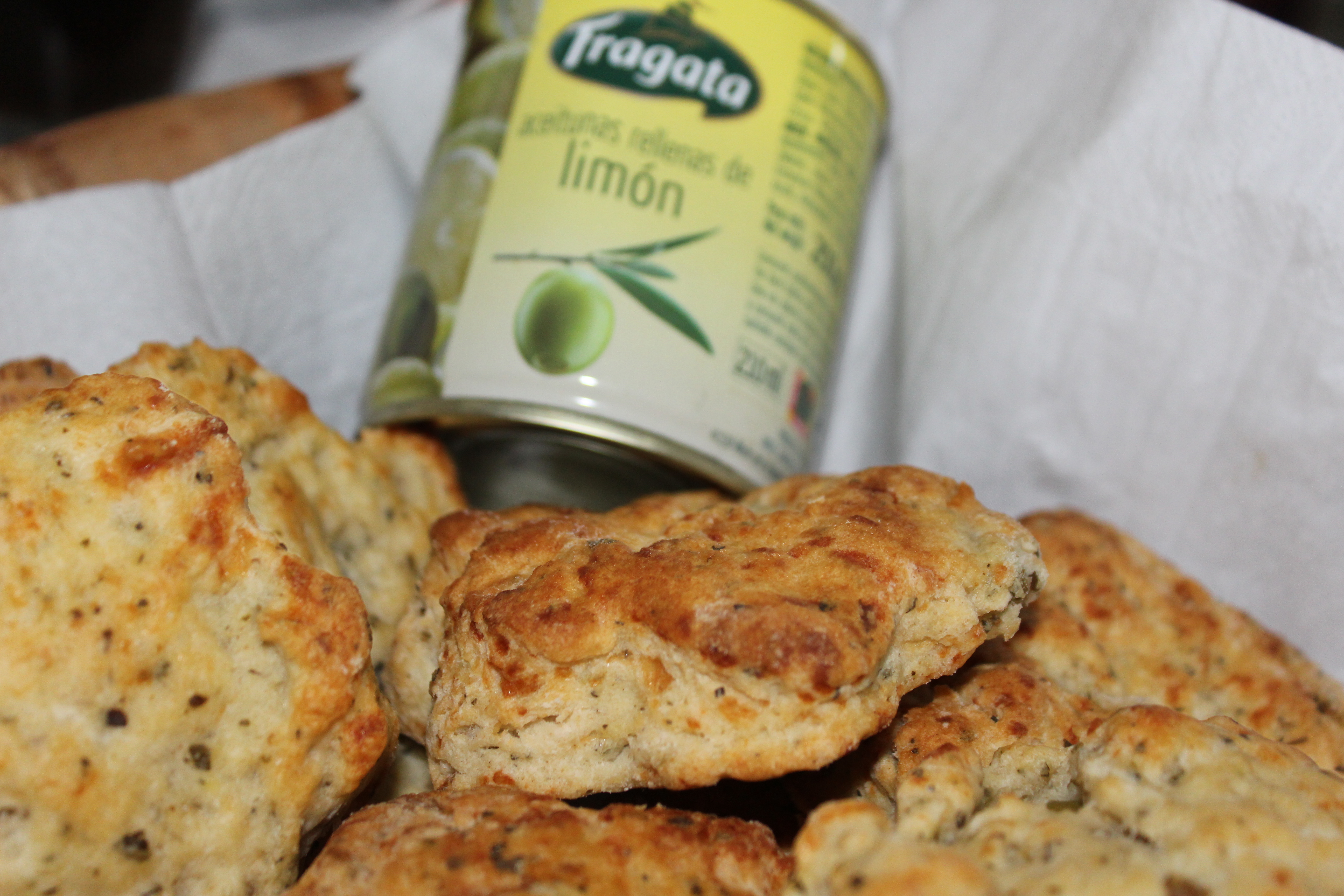 I also made some delicious savoury scones using Fragata lemon olives. They went down a storm.
I would like to say I went on to create hundred of other tasty dishes with my Fragata stash but it seems I would be lying.
You seen at night, when the children were in bed, rather than reach for a bag of crisps as my usual cheeky snack, I instead grabbed a snack pack of Fragata olives.
I felt that not only were they much tastier, they made me fill much more fulfilled. You see olives and antipasti are a great source of essential vitamins and 'good fats.
That is also the great thing about Fragata. Their snack-sized pouches stay fresh and are just the right size.
My favourite were the ones flavoured with lemon and paprika and of course the caper berries which are delicious straight from the jar.
While they are versatile and add excellent depth of flavour to many recipes, they are also delicious as what they are used for across the Mediterranean-a delicious snack with a glass of wine.
I may never go on holiday again. Livestock is very difficult to leave but, with a Fragata olive or piquillo pepper in my mouth, I can dream.
*We were sent our delicious Fragata stash for the purpose of this review but all opinions are my own and, on a recent trip to the supermarket, I bought some more-that shows how much I love them.