Three months ago, I wrote a post about it being a year since I fell out with my best friend.
I thought I would give you a little update.
It seems my sneaky best friend had been reading my blog all along and, after reading that post, she sent me a message on Facebook.
My heart was in my mouth when I saw the message.
What would it say?
Would I feel better?
She said she had been as sad as I had been for that year and, when she saw I was pregnant, her husband encouraged her to get in contact with me but was worried as to how I would react.
She rang me that lunch time and we had a long chat. She too had another baby in that year so we were both families of four but we hadn't met each others youngest members.
We met up at a local park a few weeks later (unfortunately Boo was at nursery so she didn't get to go) and I felt better.
We have continued to stay in touch and this week, we all met up at the same park and let the children play together and we had a picnic.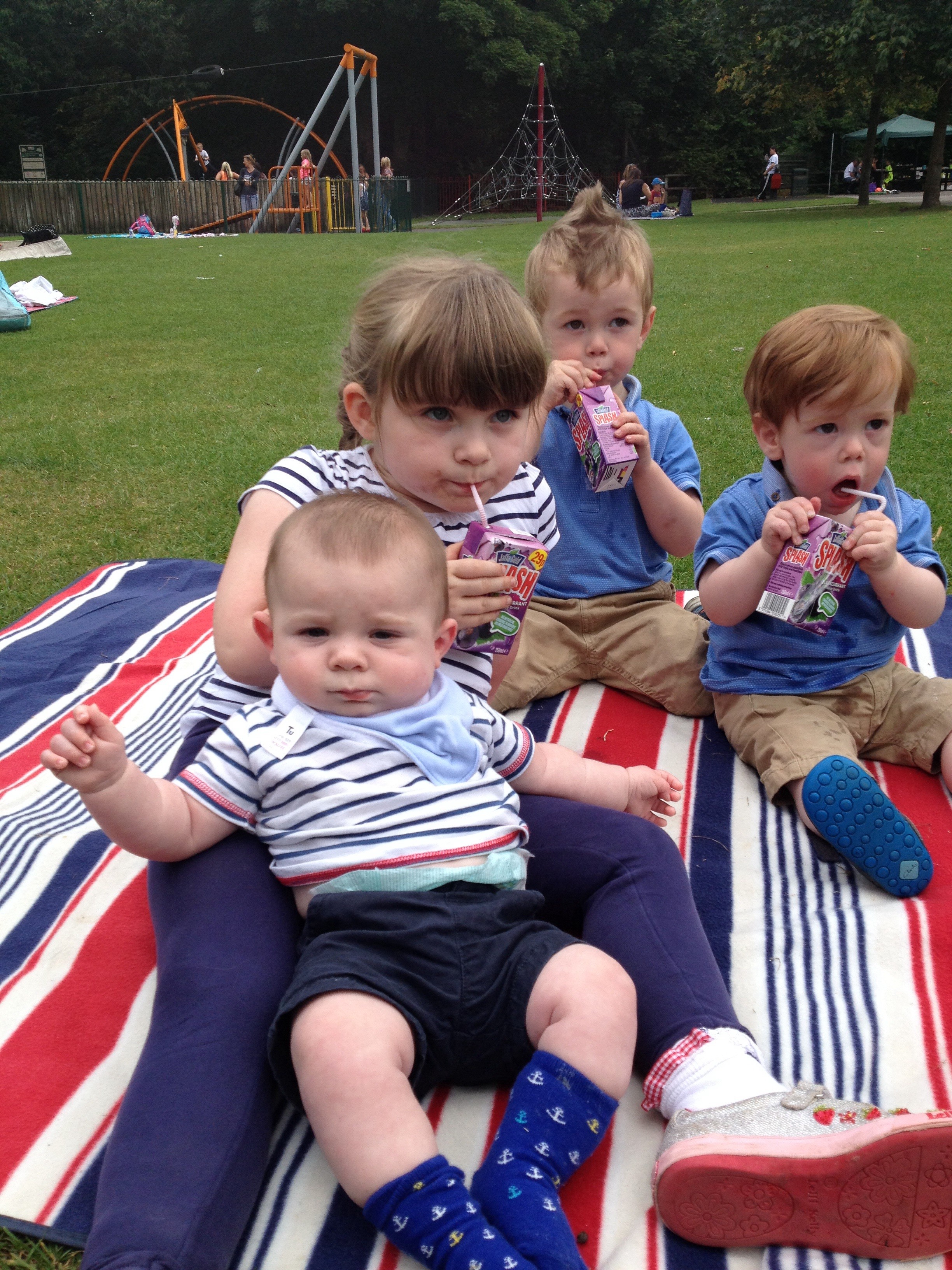 I feel like a huge weight has been lifted from my shoulders. I no longer get a sad feeling in the pit of my stomach when I think of her.
Things are not like they were but I honestly don't think that is a bad thing.
I feel like I am being more careful with what I say. Maybe being friends for so long, I had taken her for granted a bit.
I am not saying the year was a good thing because I found it so upsetting but if that one year apart means we will be friend for the rest of our lives then I am glad of it.
I worry what would have happened if I had not written that blog post. Both of us may have been too frightened to make the first move.