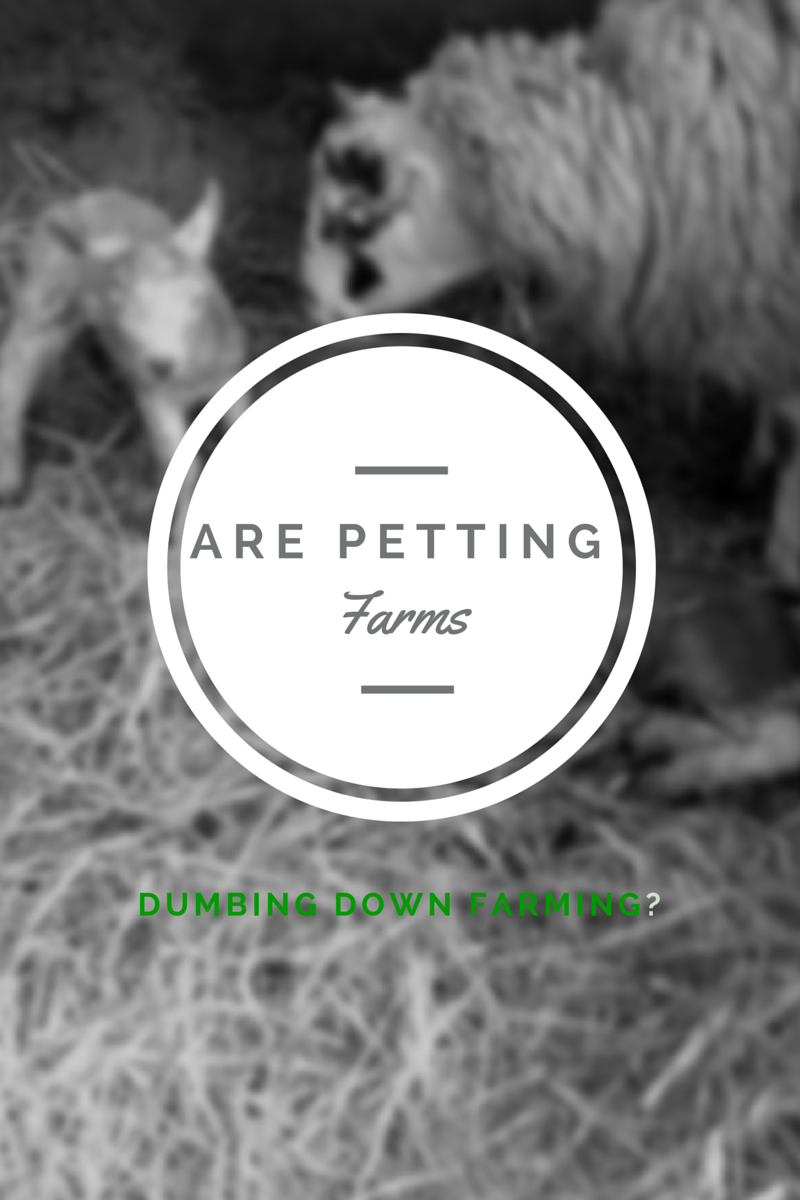 As a farmer's wife, you would thing I had see enough animals (never) and the last place I would visit would be a petting farm. As a parent though, when it's raining and your friend rings you, inviting you to a dry petting farm, you go-if only to tire your children out.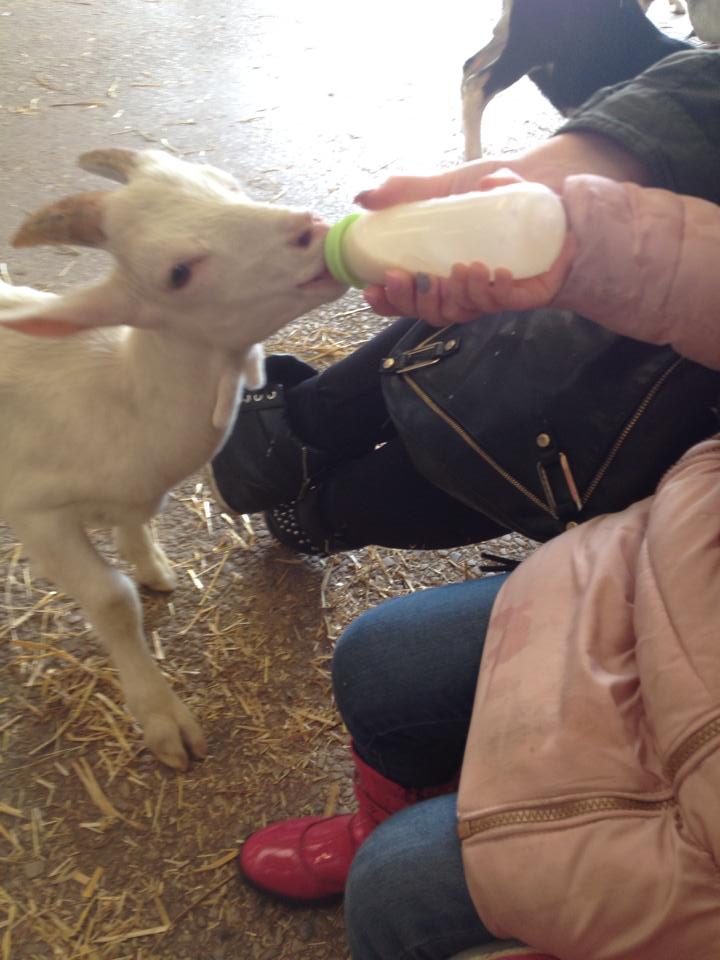 We have been to quite a few. We've bottle fed goats, stroked rabbits, I've petted calves within an inch of their lives (cows are always my favourite) and I have duly gone back to hubster and begged for micro pigs/goats/mini cows or all of the above.
What I have been asking myself for a while though is – are these places actually harming the public's already unrealistic view of farming rather than helping?
Yes they introduce people to animals they might otherwise never see but do they show the reality?
In truth, no.
This blog post came about because we watched an independent film called Addicted to Sheep.
It was brilliant and really showed the realities of farming-especially livestock farming in a small, rural community.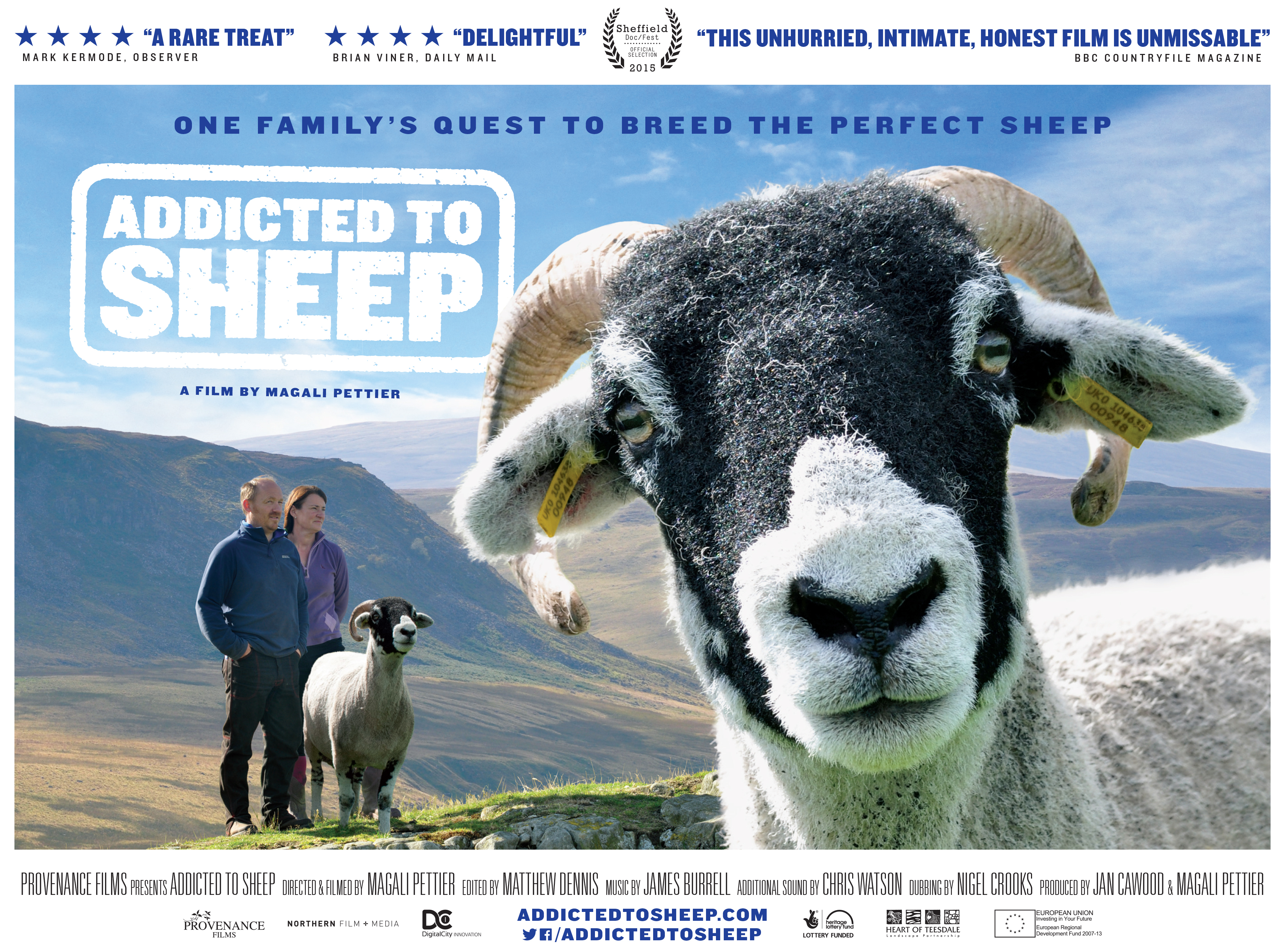 After I watched it, I went on Twitter and typed in Addicted to Sheep in the search box.
I wish I hadn't.
One person put this: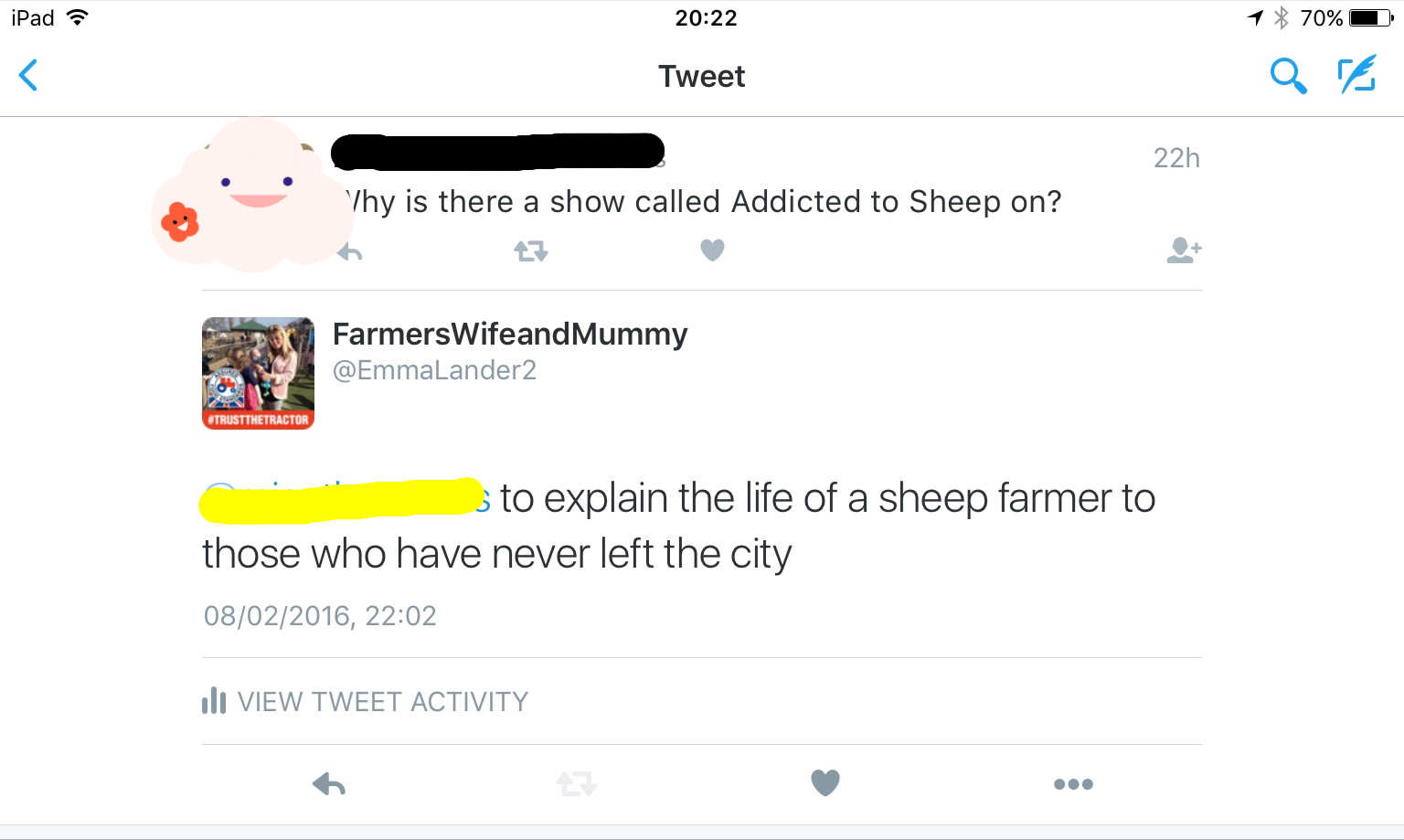 I couldn't help myself. I had to reply and the worst thing was this person was a blogger.
Then another person put this: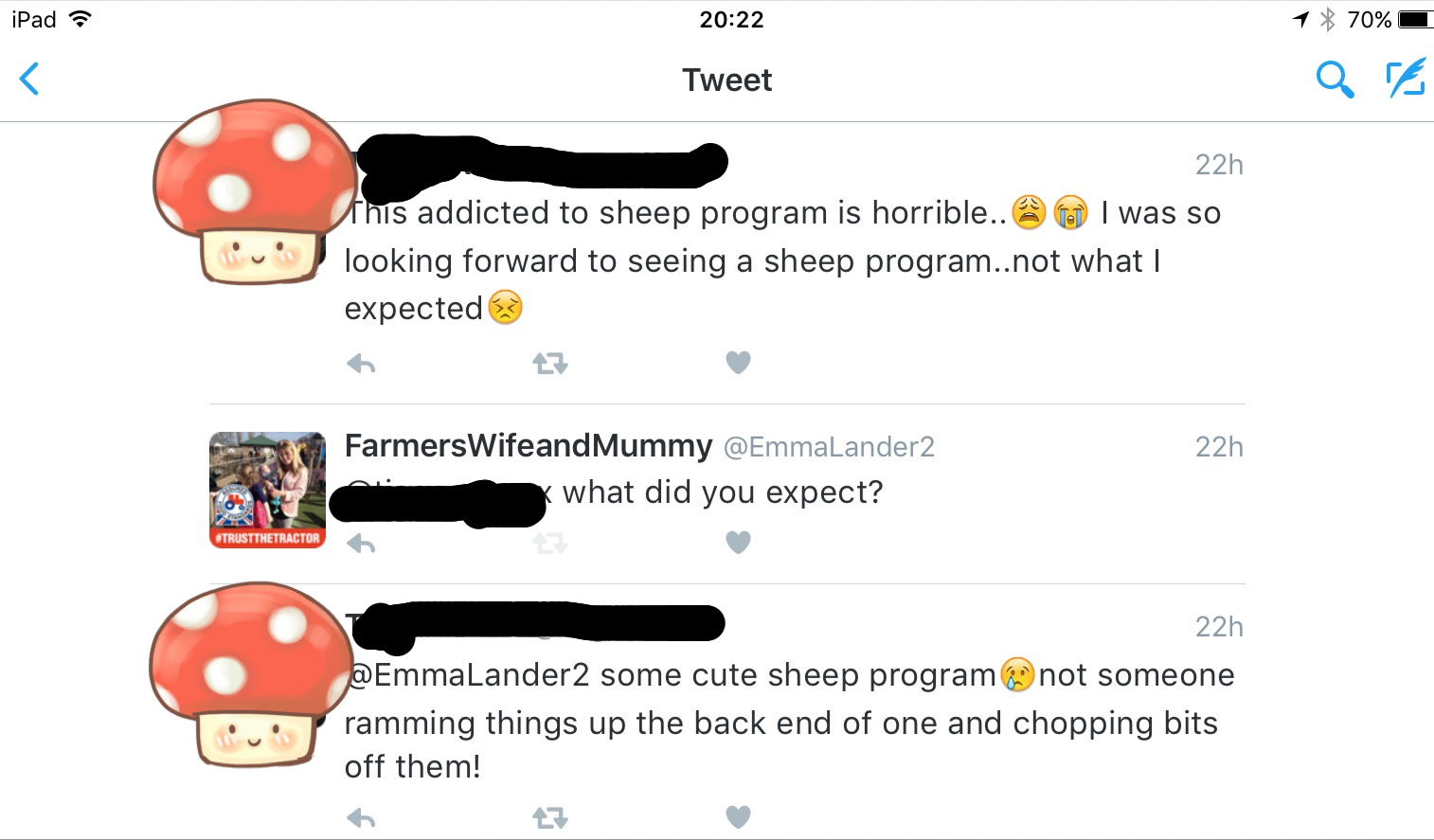 This is where the problem is. All the petting farms I have been to make it look like all farmers do all day is bottle feed cute baby animals.
There is little or no examples of how the animal gets to that point. You never see sick animals and farmers (and their wives) out there all hours, willing them to live.
Farming can be rewarding. Raising animals is great but there is another side. A hard side where, sometimes they don't make it.
Boo plays happily with the little rings Hubster uses to dock tails-in fact a few have been through the washing machine filter.
My children will never be shielded from such things because it is life.
Life on a farm.
A real farm.
So next time you visit a petting farm, by all means stroke and feed the cute baby animals but know that it is just a slice of life on the farm. Inside, in warm barns.
Not in the fields in all weather with your hand up a sheep's backside to pull a lamb out.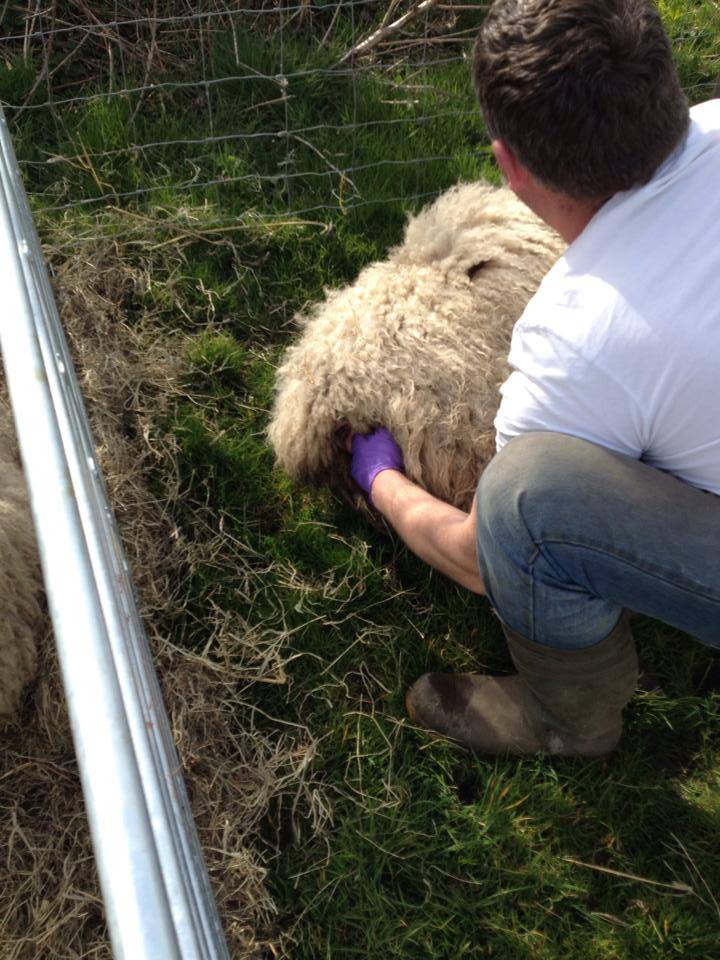 If my children ever tweeted anything like that above, I'd think I hadn't done my job right.