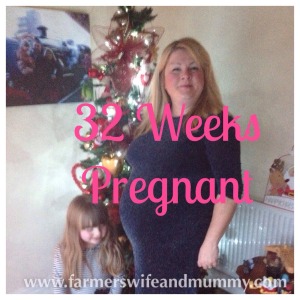 So here we are. The next four-weekly update in the saga pregnancy.
After my 28 week scan four weeks ago, I stupidly uttered these famous last words to Hubster: "I'm sure they saw me more often at this point when I was pregnant with Boo".
BIG mistake. The very next day, a midwife rang to say I had protein in my urine and I would have to go to the antenatal day unit to have a blood pressure profile done.
Whilst there, they said I would need it checking every week from now on.
Thinking I was being clever, I booked in with my community midwife so I wouldn't have to go to the hospital every week.
Unfortunately, my time-saving scheme backfired and the second week of community checking, I ended up being sent to the antenatal day unit anyway so that was the whole day spent with my arm strapped in an attractive blood pressure cuff.
From then on, I was booked into the ANDU every week.
The good news was my blood pressure was much better but the bad news was my blood sugars had rocketed.
I had gestational diabetes with Boo and, while it was better when I had her, my consultant blamed my two miscarriages on errant blood sugars and put me back on insulin.
As my growing bump is testament, it worked but with someone prone to diabetes, as soon as you hit 28-30 weeks, your blood sugars just go through the roof. I just have to up my insulin and test my blood glucose levels more.
So the scan today was to check the size of the baby as usually, babies from diabetics are bigger.
My bump is no where near as big as it was when I had Boo and the scan confirmed that the baby is growing ok and weighs a healthy 4 1/2 pounds which still makes me worry it could potentially weigh 10 pounds at birth but, as long as it is ok, who cares?
You can find out more about gestational diabetes and how you can keep it under control, here.
The most annoying part of the last four weeks? My burning bosoms. They itch and, usually at 3am each night, they start to burn. Oh the joys.
I googled it and apparently it is something to do with  milk production and the chemist recommended some E45 itch cream which hasn't made much difference to be honest.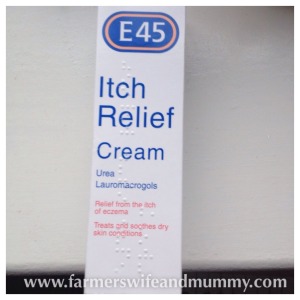 So after our three hour wait today, I actually feel like going to bed. I have another appointment on Christmas Eve to look forward to. It is all good though as they are really taking good care of me.
I have another growth scan booked for 36 weeks so, I wonder what further delights I can expect by then. I just hope the burning bosoms subside.