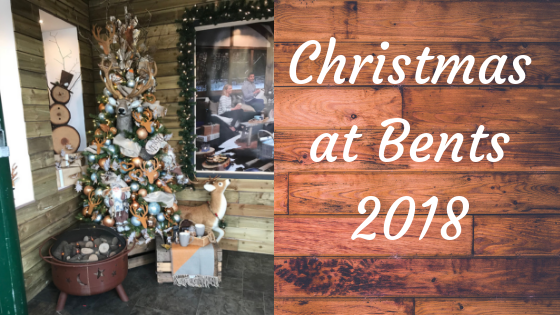 It is that time of year again when my favourite garden centre reveals its Christmas displays. Bents in Glazebury never fails to disappoint and the Christmas markets are back this year for the second time.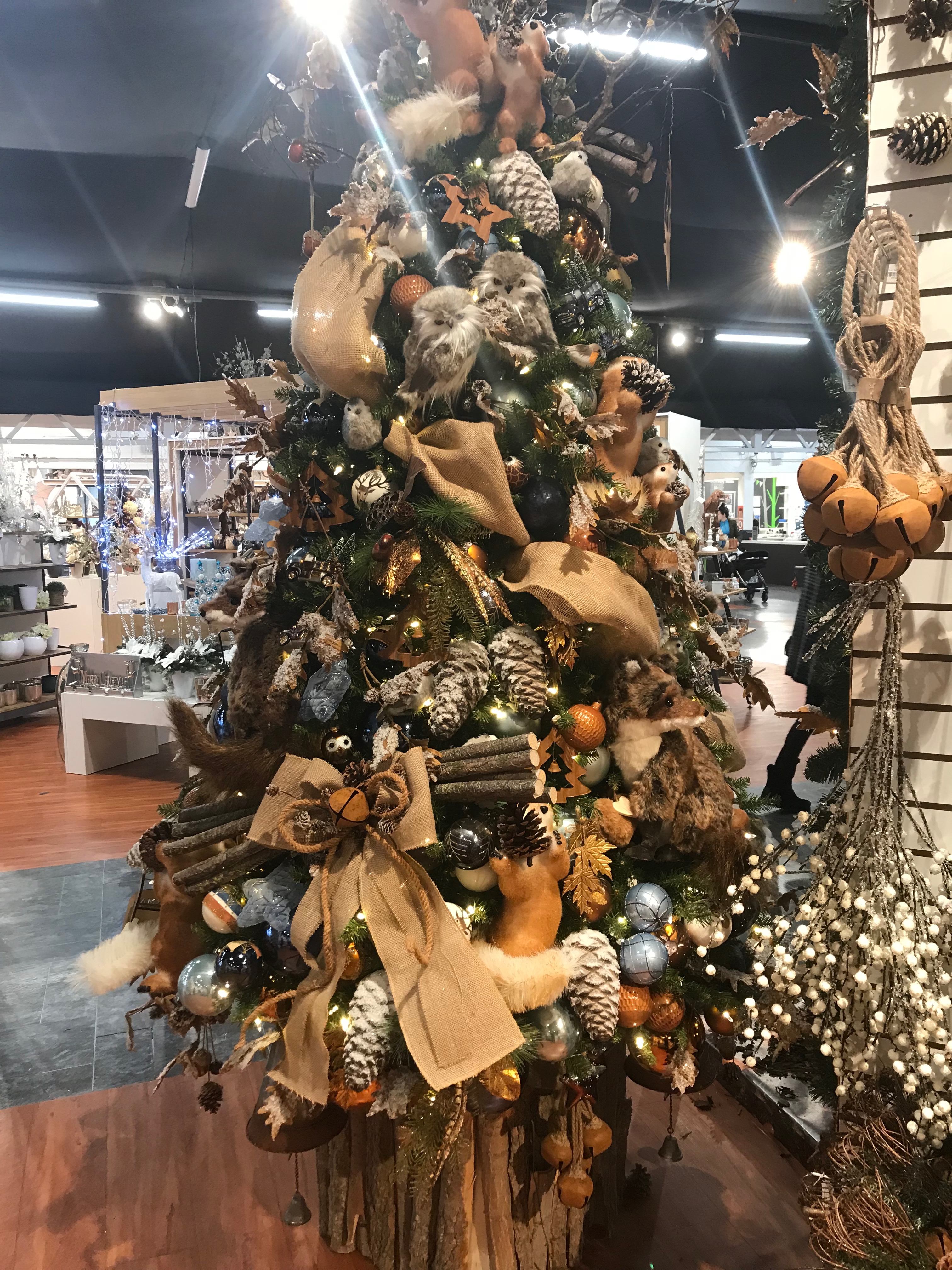 It fills me with joy as I enter the doors and see a glimpse of what is to come. Handily for us, it seems the woodland theme is still popular for Christmas 2018 and I just love the golds, bronze and burnt orange.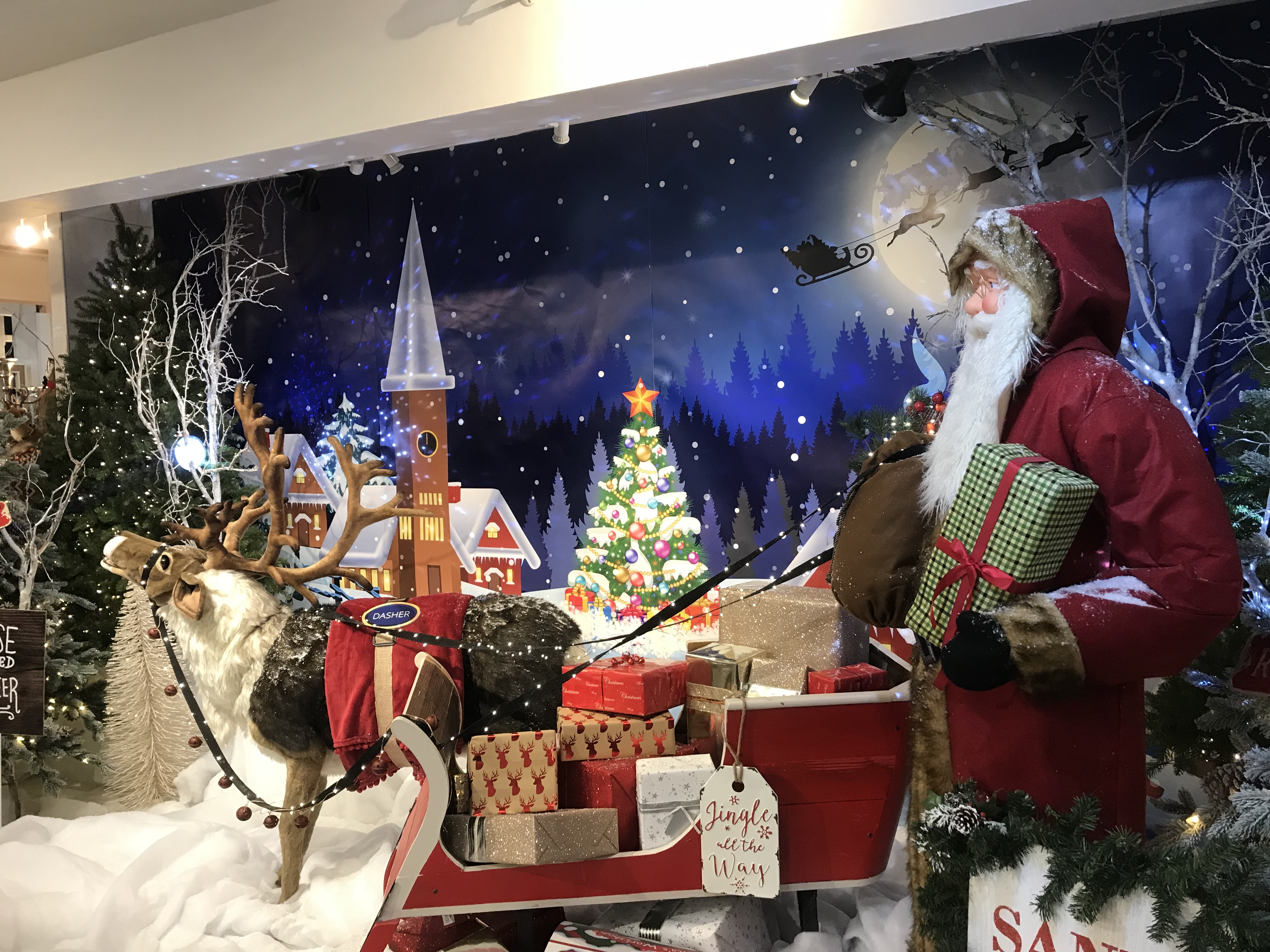 The table decoration ideas are amazing and they have been set up in a different place with more on show for you to recreate at home.
There are bows, wreaths and garlands to marvel at as well as displays of such artistic splendour that they should remain on display all year round.
As I mentioned, the woodland theme is still top of my list but there was an opulent bar-inspired vignette which really appealed to me. Especially the wreath around the stag head. I am determined to try and recreate this at home but I will need to find a wreath with a circumference large enough to fit Boris in.
Vehicles also seem to be on trend for 2018 with baubles featuring Christmas trees on the roof and a feeling of bringing the outdoors in.

I don't think you can go wrong with tartan at Christmas and, I think if my home were to be sponsored by. theme, it would be this one. I love the tartan runner and napkins here and the glittery charger plates.
My children adore the little moving village scenes and the outdoor lighting area which has the lights dimmed for maximum effect. Indeed, my eldest squealed "it's Christmas time" when she saw it and I smiled to myself thinking she got that from me.
I love Christmas and Halloween can't happen soon enough so that the festive build up can begin in earnest.
I sometimes wish I had 16 dining rooms so I could have a different theme in each room.
I think there is one thing words and pictures cannot express adequately is the smell of Bents. Now don't get me wrong, it smells of coffee and other lovely things all year round but it is at Christmas when I could just walk round sniffing the air all day.
It is mixture of coffee, tinsel and cinnamon and it really makes me feel Chritmassy.
I cannot wait to visit again.
Bents is situated on Warrington Road, Glazebury, WA3 5NT. For more information, visit www.bents.com.
I wrote this post of my own accord because I love Bents. You can read previous years reviews here: