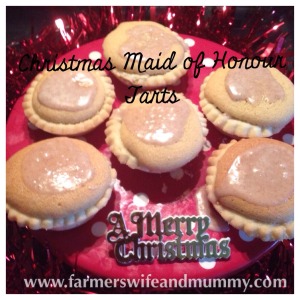 My lovely nana used to make Maids of Honour and they were always delicious. This is her recipe with a Christmas twist.
5oz self raising flour
Teaspoon of ginger and cinnamon
4oz butter
4 tablespoons of caster sugar
2 eggs
Packet of desert pastry
Mackays Christmas jam

2 tablespoons of Sugar and Crumbs Christmas punch flavour icing sugar.
Makes 24
Preheat oven to 190 degrees.
You could make your own pastry but I didn't. So first, roll out the pastry and place the circles in greased cupcake trays.
Add half a teaspoon of Mackays mulled wine jam. Set aside.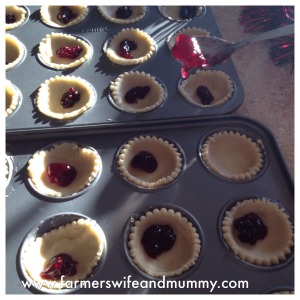 Cream together butter and sugar, add eggs and mix and then mix in the flour.
I use a soup spoon to spoon into each pastry case.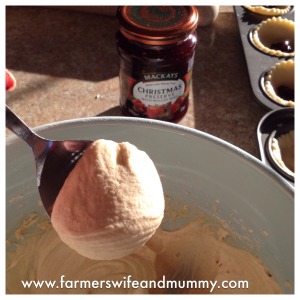 Bake in the oven for 20 minutes.
Allow to cool.
This is the controversial bit. Not all Maids of Honour have icing on the top. My Nana's always did and I'm sticking with her way.
Mix together two tablespoons of Sugar and Crumbs Christmas punch icing sugar with a little water. Drizzle a little on the top of each tart and voila.
I have only recently discovered Sugar and Crumbs icing sugars. They do a range of exciting flavours which use natural flavourings. I went for the Christmas punch flavour because I love Christmas but I can see myself working through the whole range.
*I was sent the Mackays mulled wine jam to create some Christmas recipes. All opinions are my own apart from the recipe which was my Nana's God rest her soul.