As the festive season is almost upon us, we decided to head to one of our local garden centres for some festive, family fun.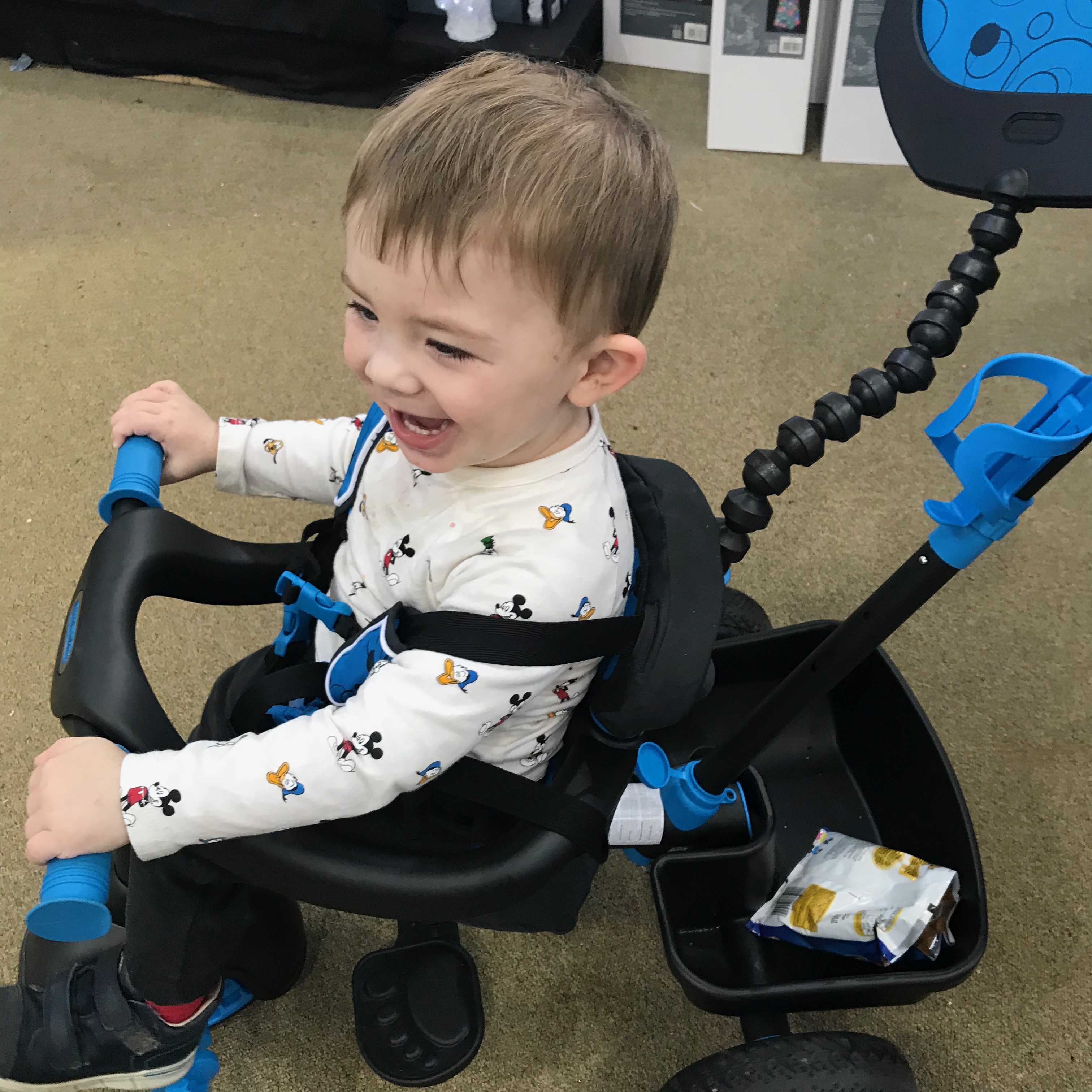 I don't get to spend much time with my dad on my own (by on my own I mean without my mum, not without children) so, with my mum nursing a horrible cough, we ventured out with the man himself and my boys for a spot of lunch and a browse of the decorations.
At 21 months, the youngest is not happy being in his pram all the time, especially when he sees his big brother running around so we took the Little Tikes 4-in-1 Trike with us to put it through its paces.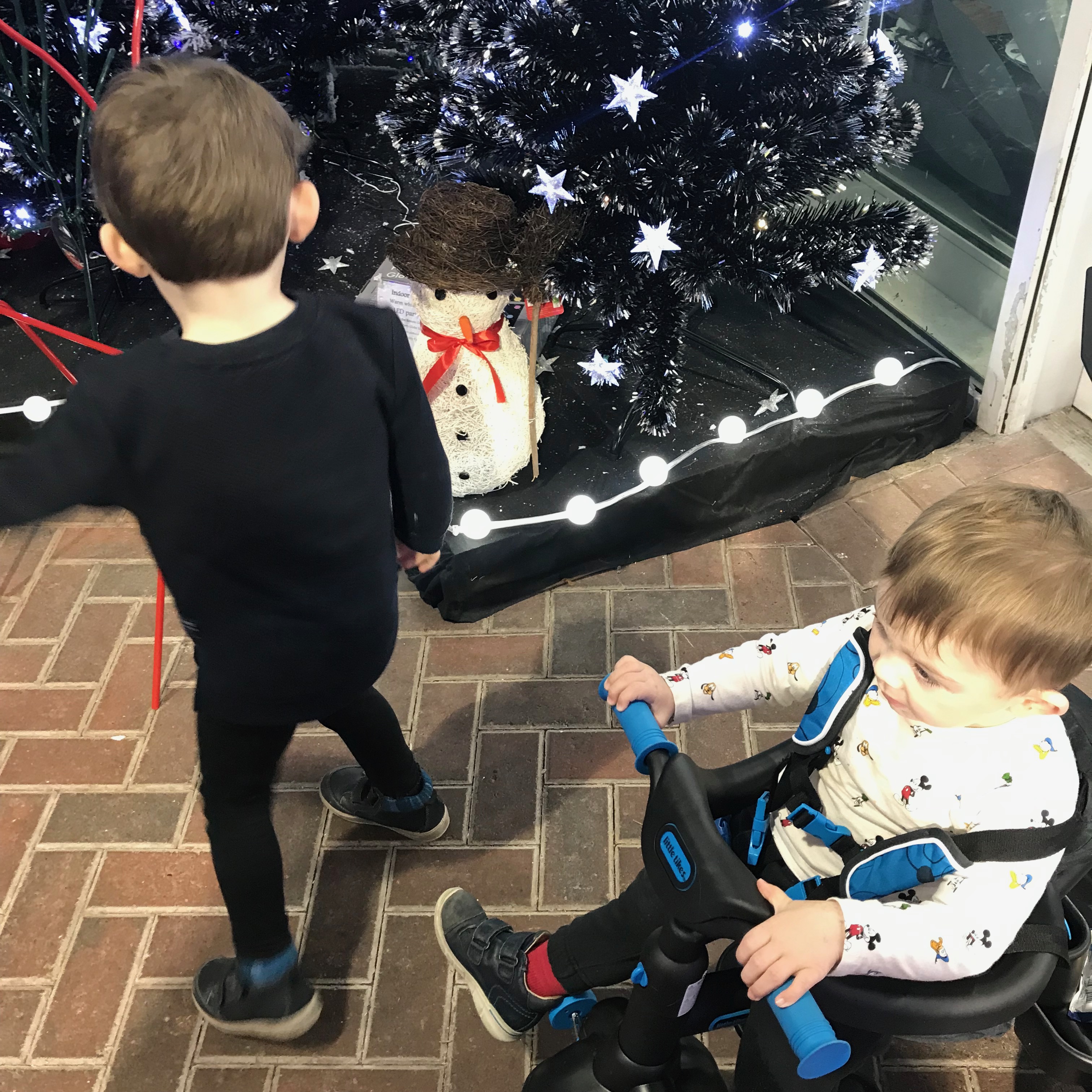 Being on my third child and almost eight years of parenting, we have been through our fair share of trikes and there is nothing like your little ones being able to reach out and touch things as well as grab any baubles that are on their level.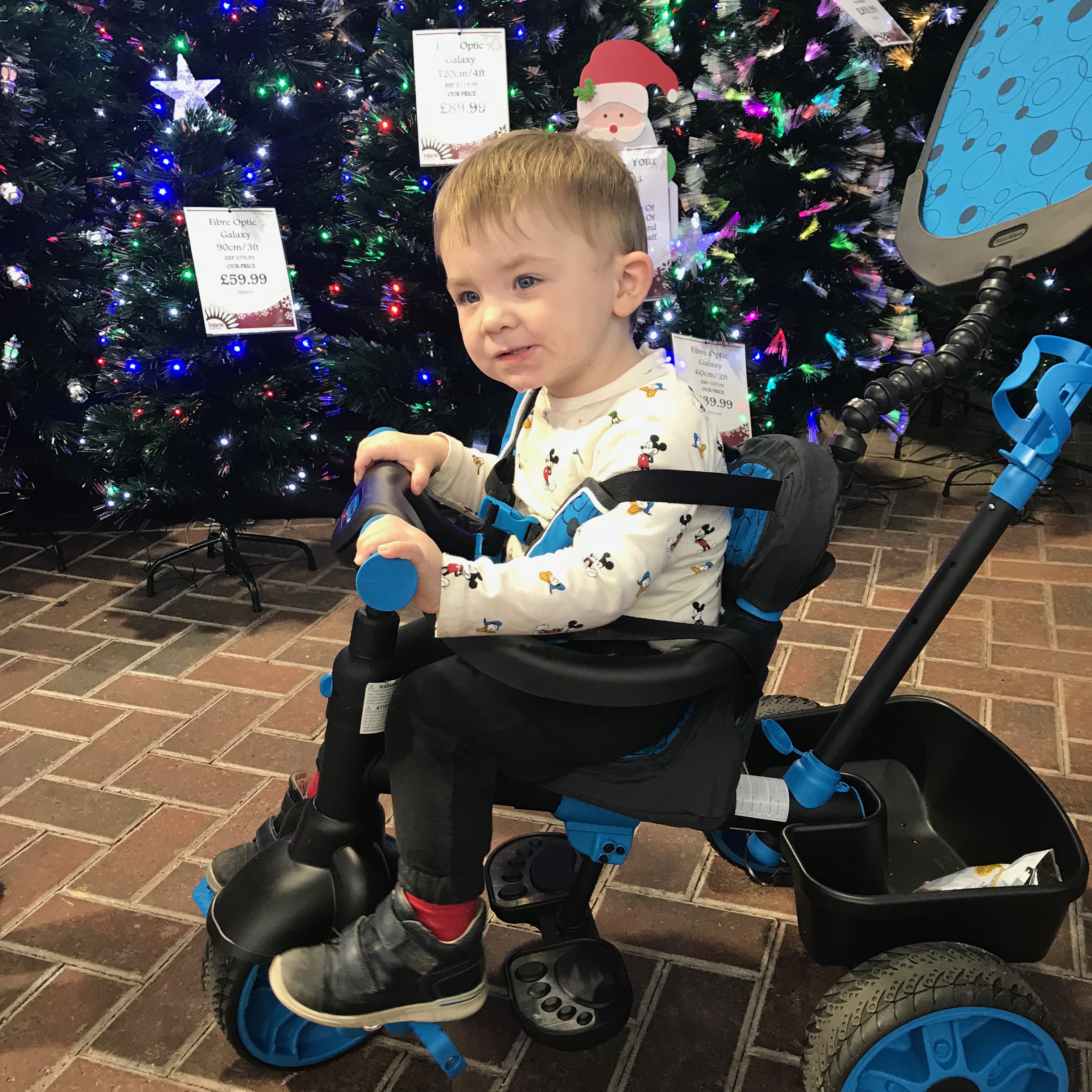 Disaster averted with the glass tree ornaments, we had lunch and then began our expedition.
Thought the magical festive forest and out into the actual garden centre to see the real Christmas trees.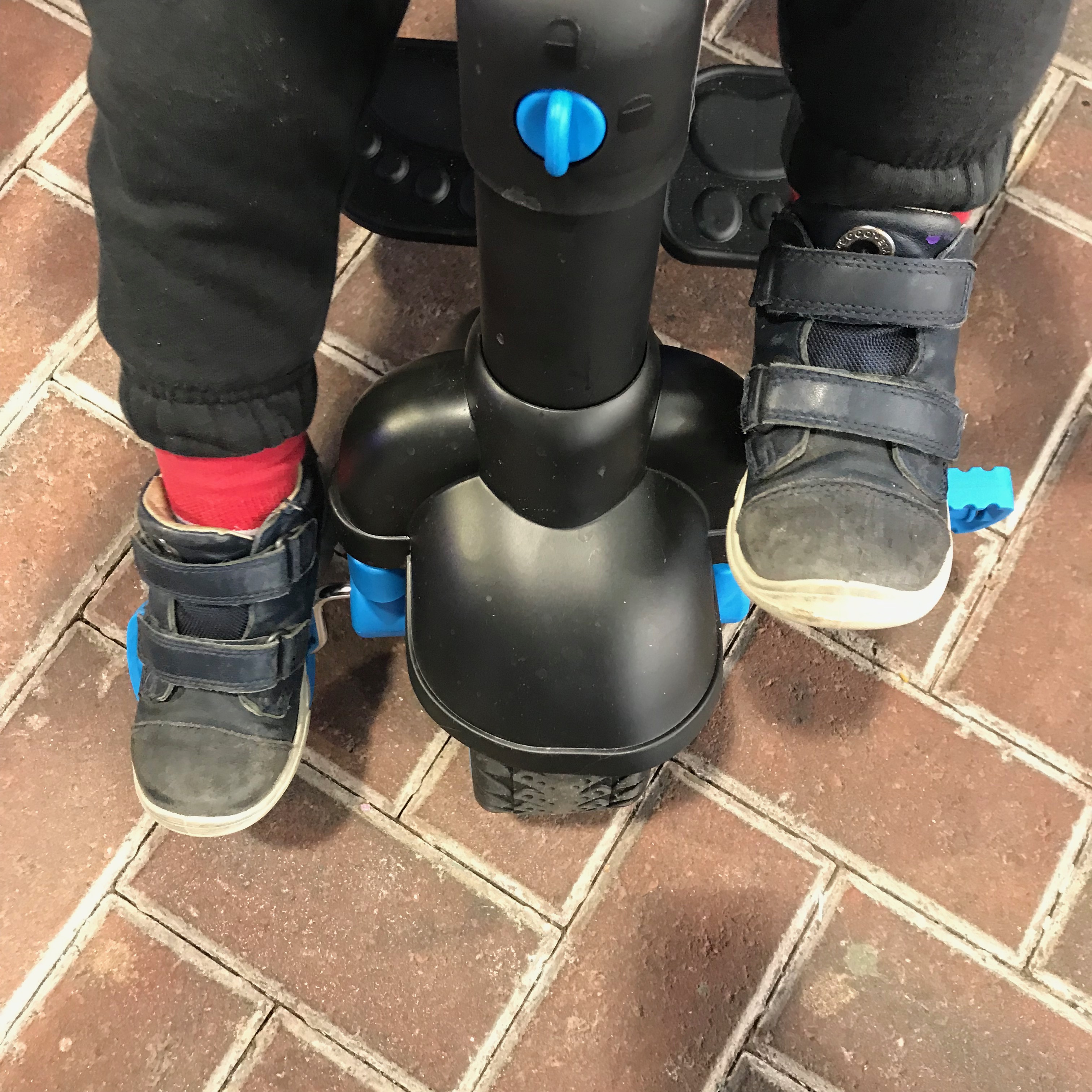 The canopy is removable but we kept it on for the trip to show what it looks like. In the summer months it blocks 99 per cent of UV rays which I think is fantastic.
The trike has four stages:
Guided – 9 months +
Learning – 12 months +
Developing – 18 months +
Independent – 30 months +
At 21 months, the baby is between stages three and four but the beauty of the Little Tikes 4-in-1 trike is that he can attempt pedalling while me or my dad push him.
The seat itself looks really comfy and it has four different positions. I loved the safety bar but, by far, my favourite feature was the 5-point safety harness.
I did think there would be no way my little one would wriggle out of it but, unfortunately, when he went from coat to no coat, silly mummy didn't tighten the straps so there was a Houdini moment until he was popped back in and had the straps adjusted. I won't be making that mistake again.
Of all the things I have had to teach my children, I've found pedalling to be one of the hardest as I felt as though I needed to be on a bike myself to adequately show them. This is where the trike comes into its own. The pedals are the easiest of all the trikes we have tried so I am confident the baby will be pedalling himself in no time.
The trike feels well made and sturdy and comes with a drink holder, a bag on the handle for snacks, keys or money and a large storage tub on the back for anything you might need to take on your adventures.
We love the Little Tikes 4-in-1 Trike and can't wait to see where our next adventure takes us.
The Little Tikes 4-in-1 Trike retails at £79.99. We were sent the trike for the purpose of this review but all opinions are my own.