There's a new foodie subscription box in town. Well, when I say in town, it's actually in Italy and we have been lucky enough to try it out.
Italinary is a start-up food business who select, combine and pack authentic Italian gastronomic products into nice boxes and deliver directly to people's home.
We received a recipe box which includes a starter, main course and desert and I was so impressed.
I make no secret that the only down side of living on a farm is that we don't get to go on holiday. With the Italinary box though, we experienced the taste of Italy without even leaving the house.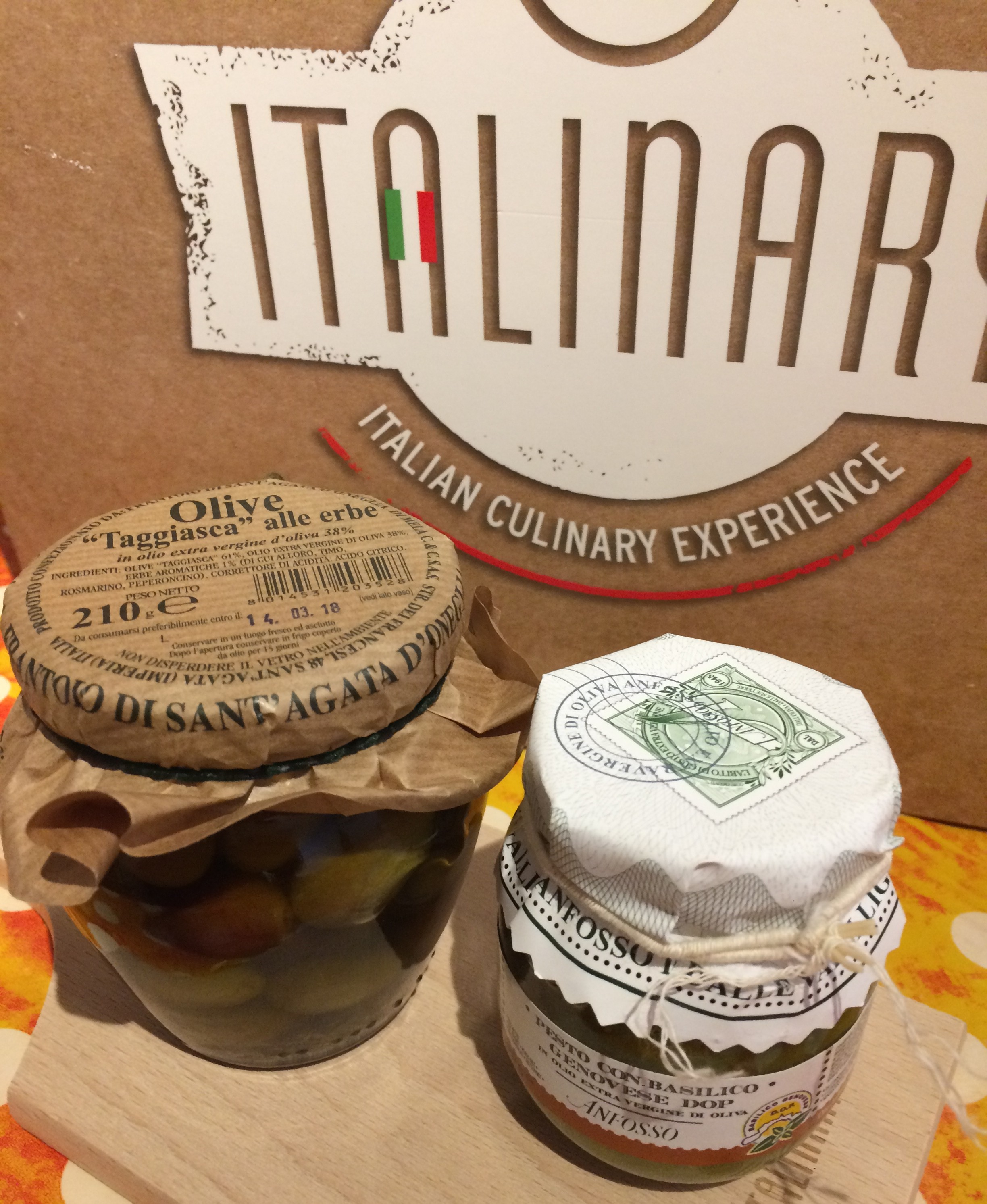 Each box is different but, in our box we got:
A box of Amaretti biscuits
A jar of Taggiasca olives
A jar of pesto
A large salame
A massive packet of lingine
A bottle of extra virgin olive oil
Traditional Tarallini with fennel seeds
A wooden chopping board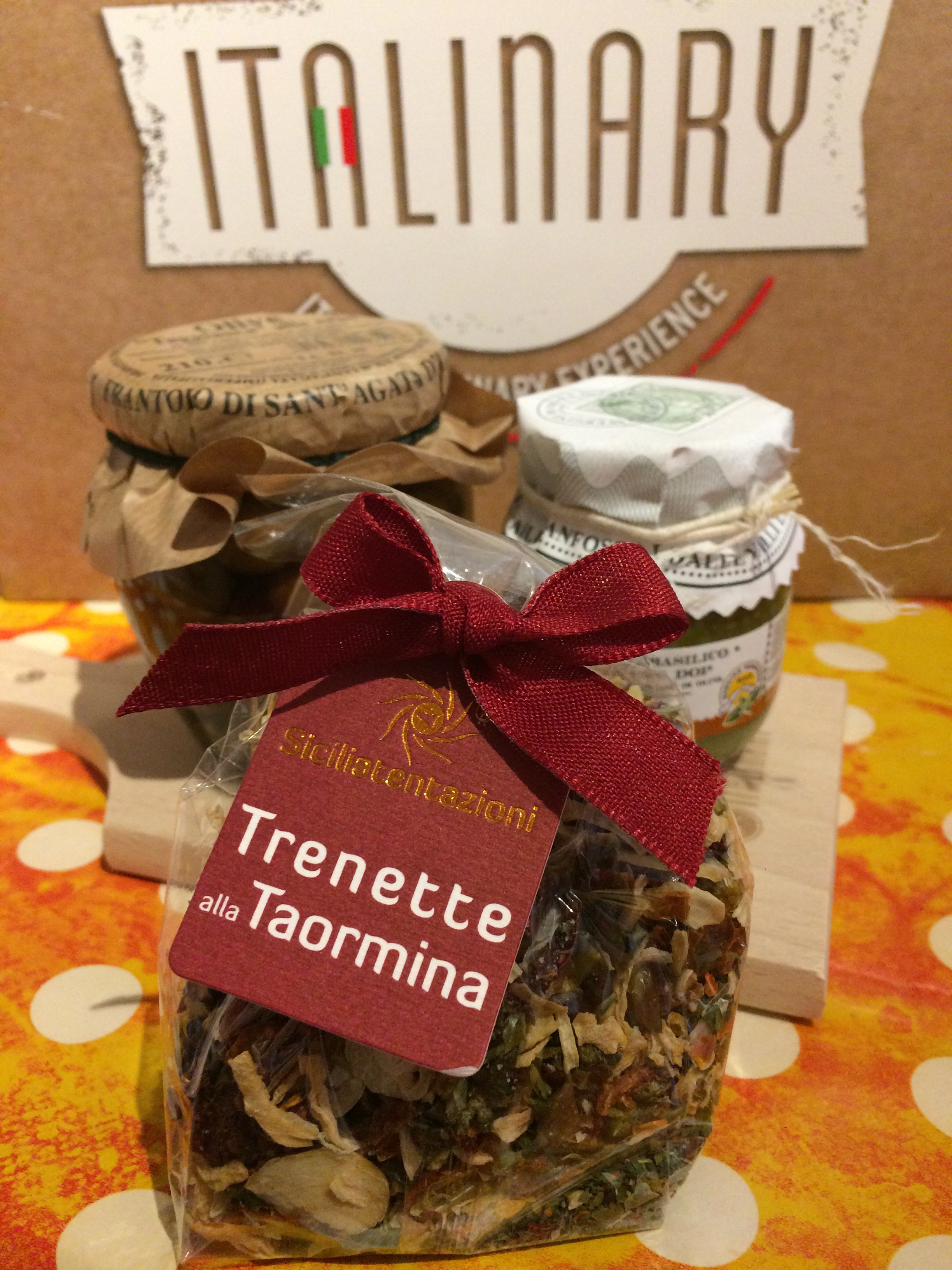 The products were beautifully packaged with red white and green paper (like the Italian flag) and with a detailed description of where in Italy each product was from.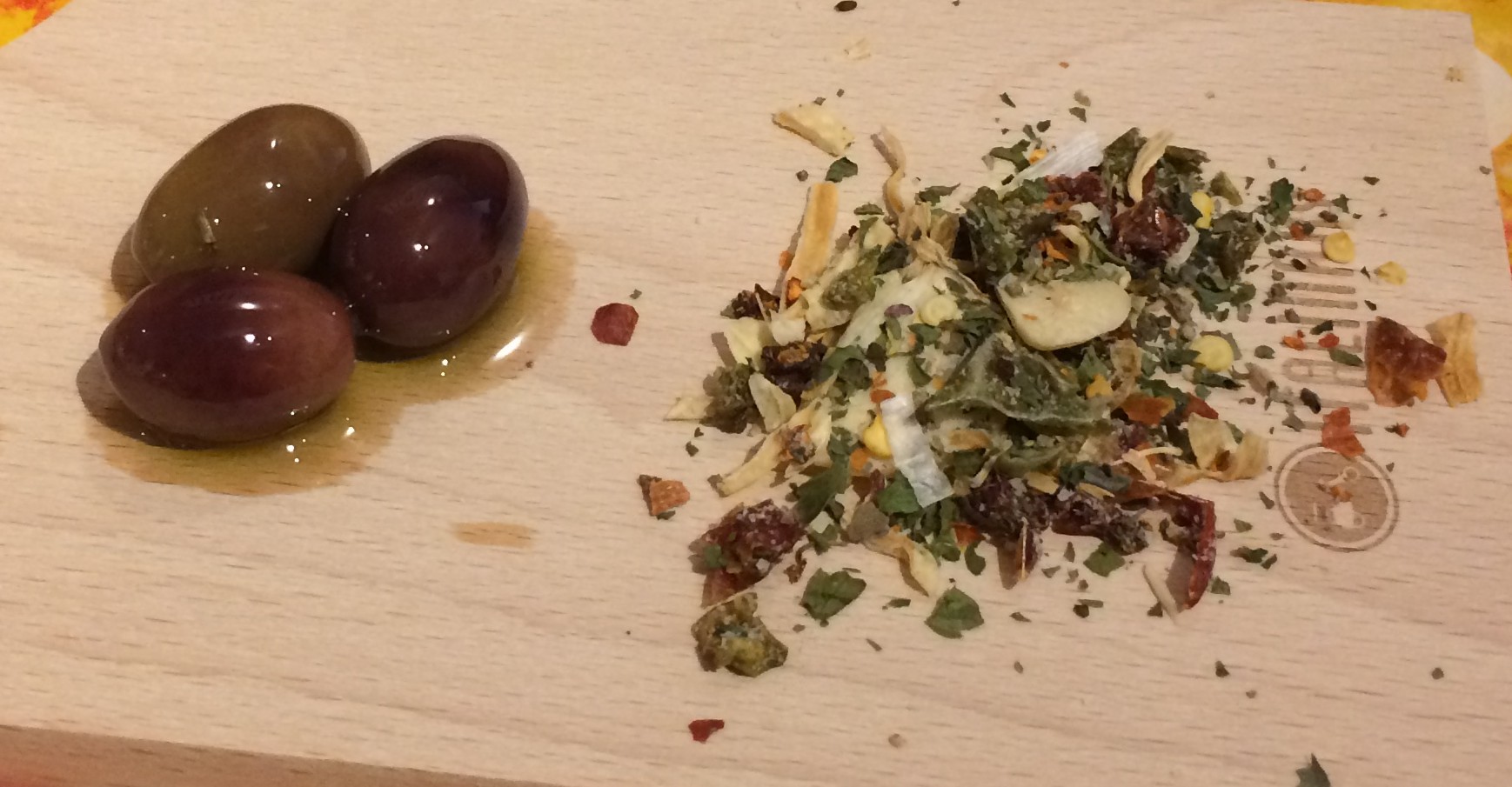 The menu for the month, which we received was:
To start-Italian Appetiser. Salami, Tarallini and Taggiasca olives
Main dish-Linguine al pesto Trenette alla Taormina
Dessert-Soft Amaretti.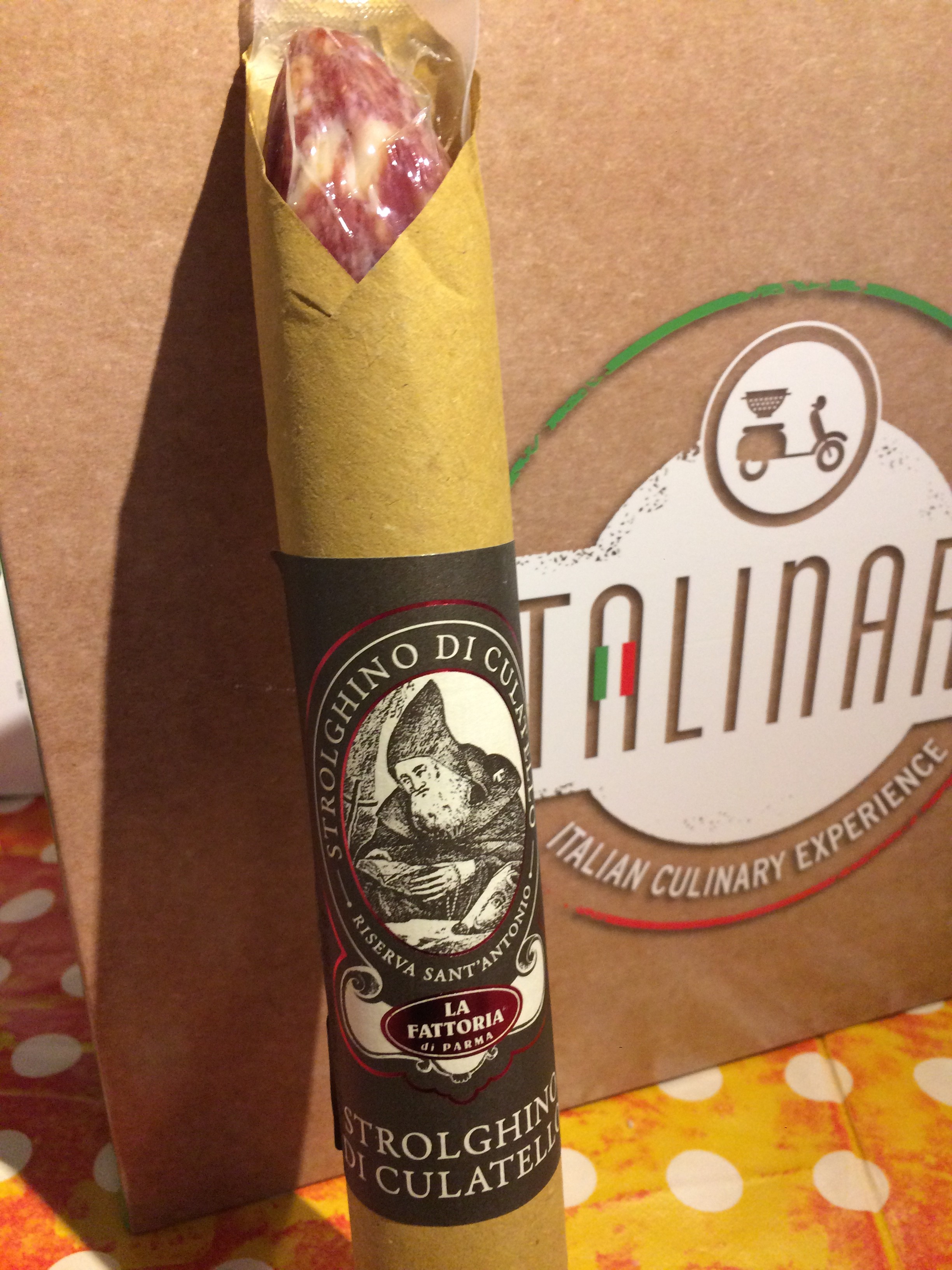 It is widely known that eating in Italy is a family affair so both children joined in our feast. The appetiser was a great success. We all love sharing and picking foods.
There was plenty to go around. The boxes themselves are meant for up to four people so they would be great if you were having a dinner party. You could even open the box together and all have a go at helping to prepare and cook your meal.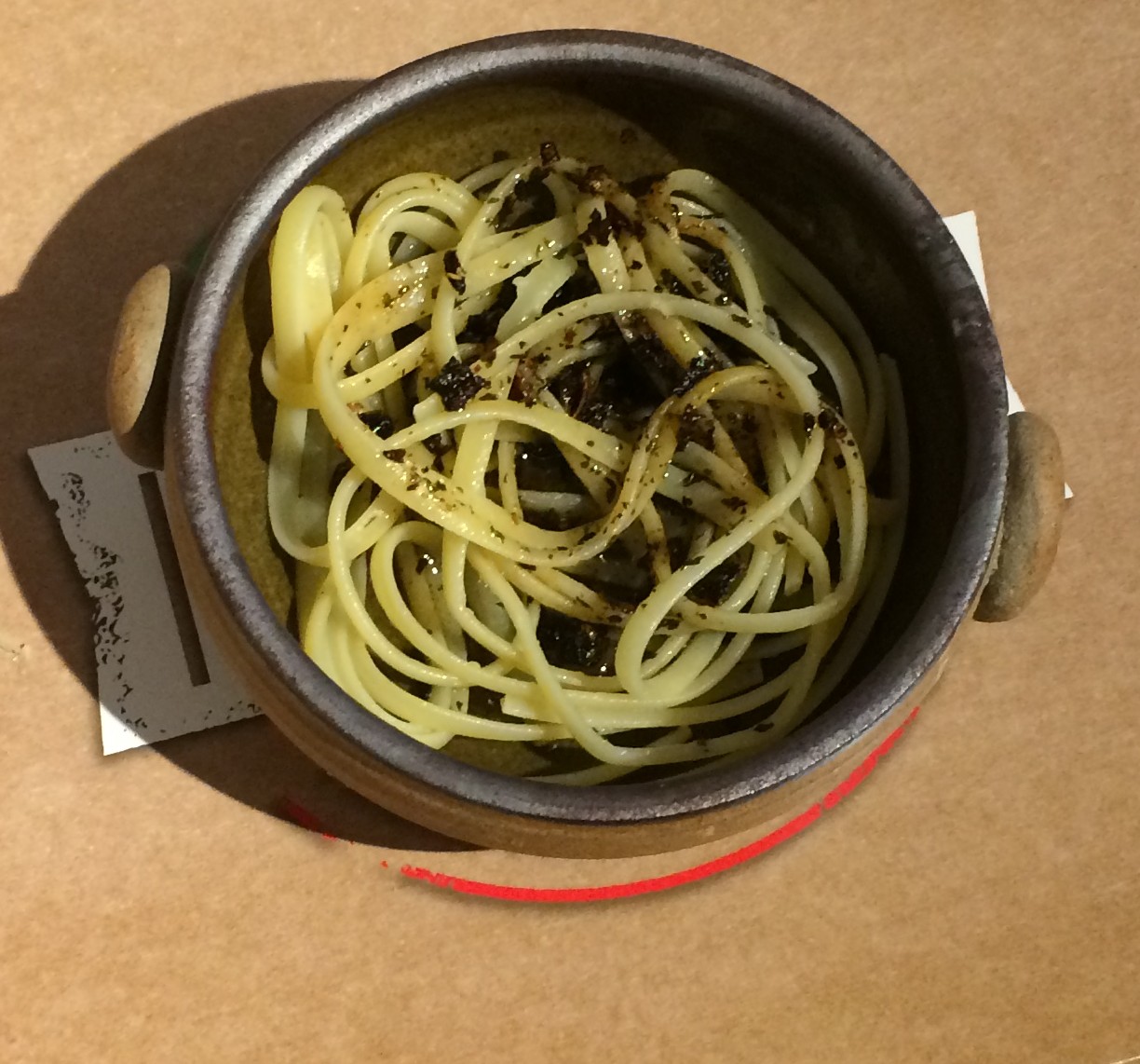 The smells as I cooked were out of this world. Everything smelt so fresh and delicious and nothing like the so-called Italian food available over here.
The olive oil was so fragrant and I could tell before I even cooked the pasta that it was amazing quality.
The main dish was also beautiful and the pasta also got full marks from the children because it was the longest they had ever seen.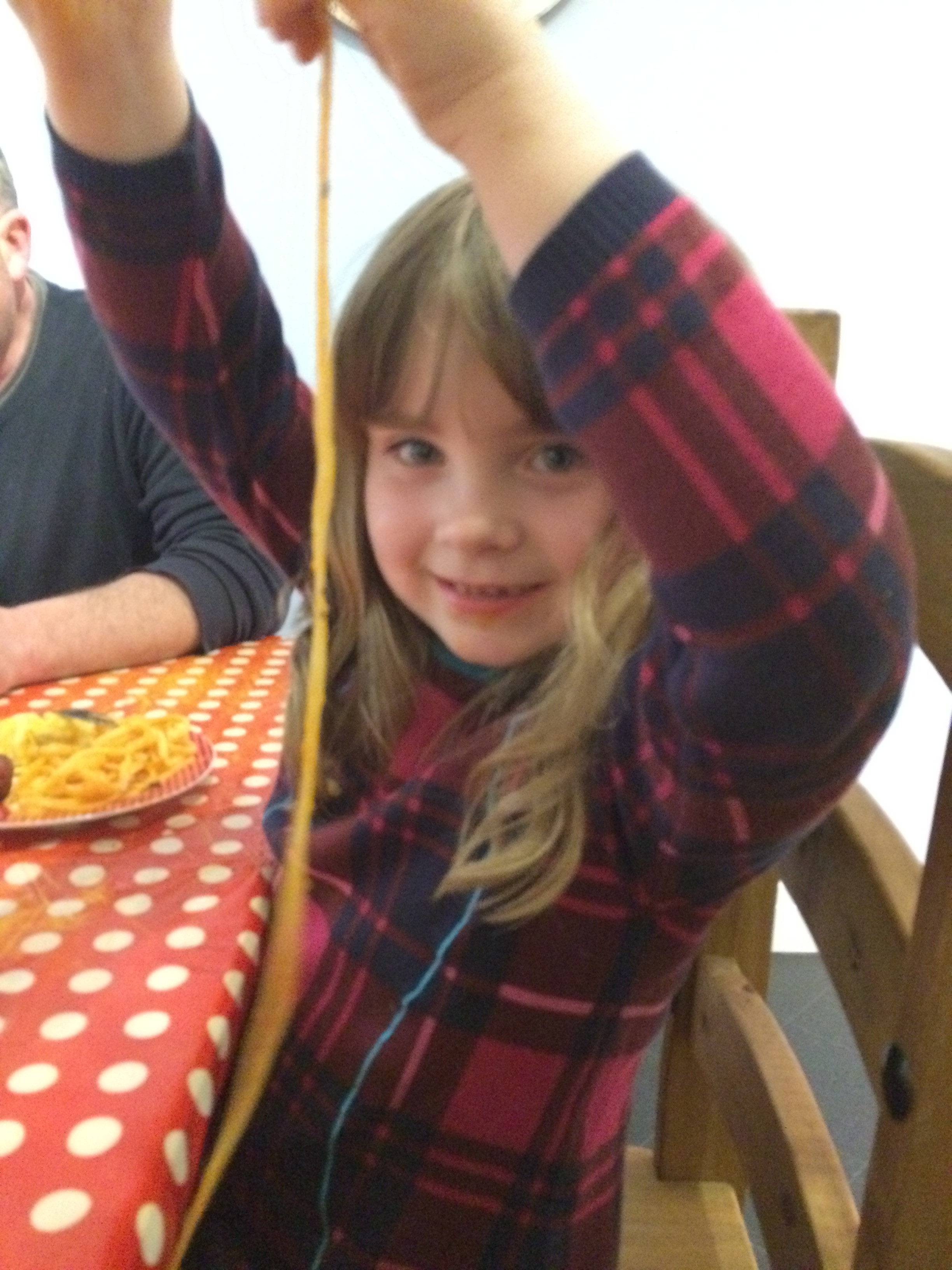 We were all very full after the meal but both children managed an amaretti biscuit while Hubster and I tried one the day after.
It's possible to either buy single boxes from the dedicate MarketPlace or subscribe to a one, three, six or 12-month subscription. Every subscription is designed to take everyone on a real Italian food journey.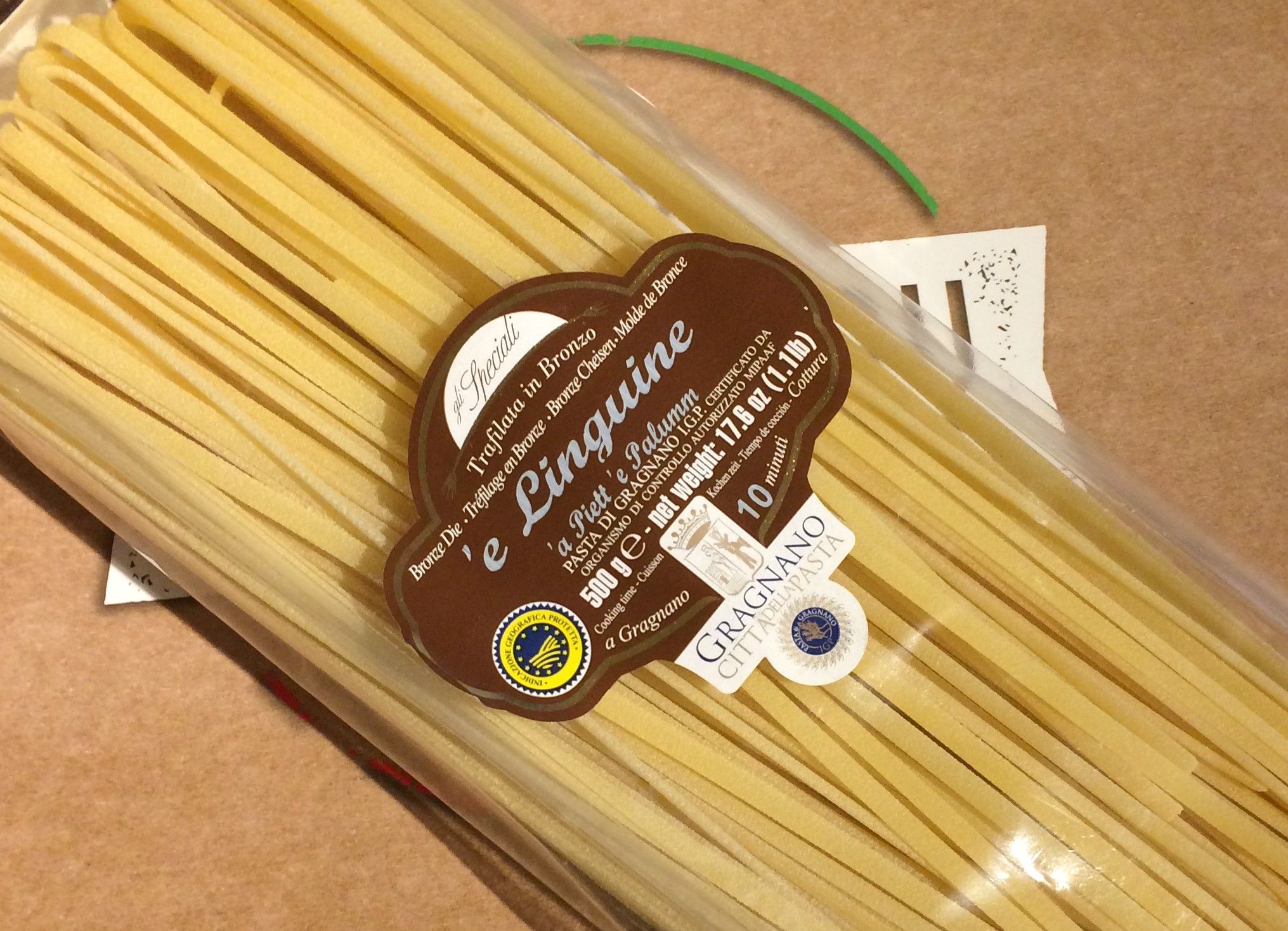 There are pizza boxes to choose from where you make your own pizza Napoli and, due to the nature and seasonality of the boxes, if you take out a longer subscription, you will always be trying something different.
The only downside to Italinary is that I really, really want to go to Italy. While this is highly unlikely, it does make me feel slightly better that I can just order another box and be transported there in my kitchen.
The boxes would also make a lovely gift.
We were sent the Italinary box for review but all opinions are my own.