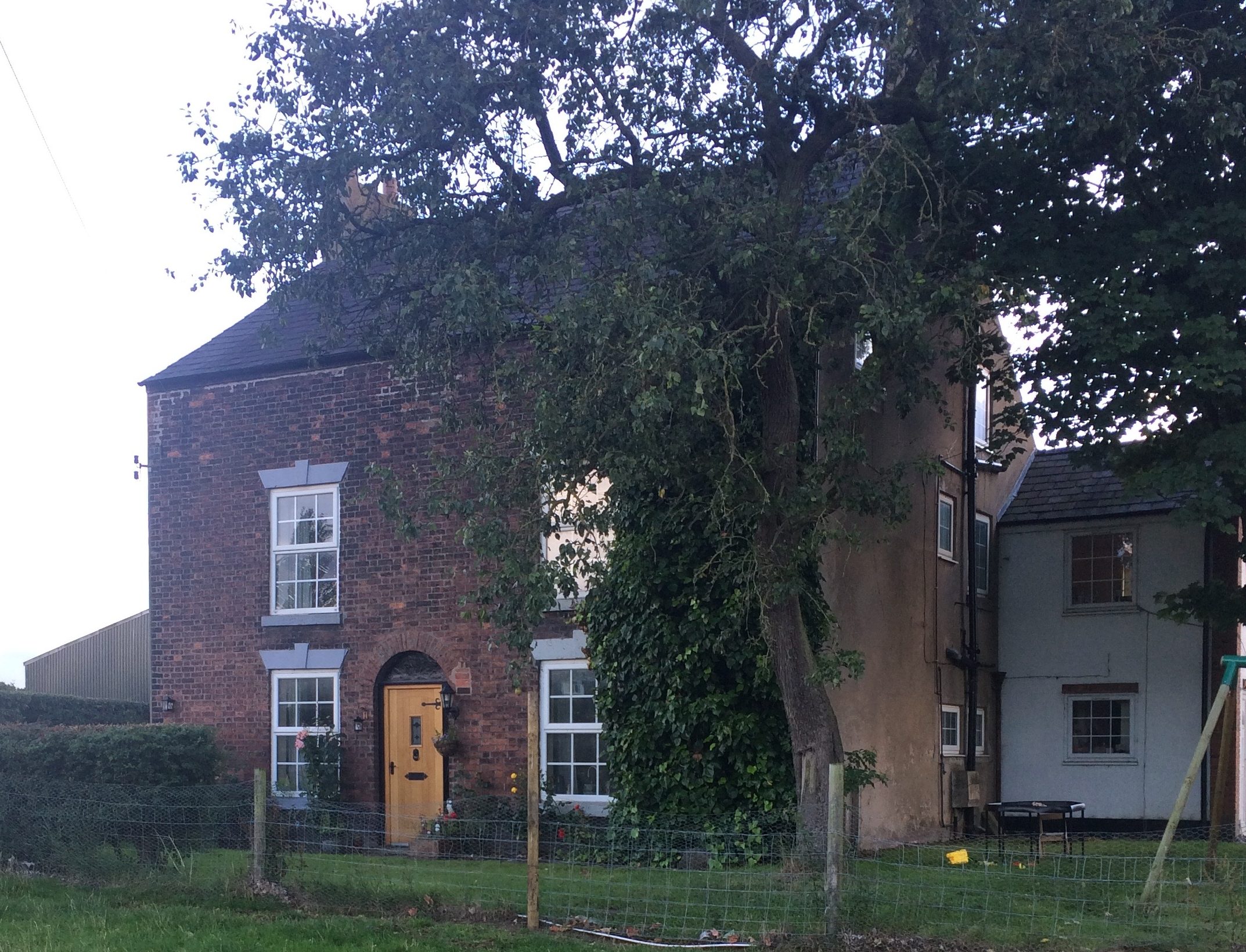 We first thought about moving to the farm in early 2012. Hubster's father had passed away and, with the cattle, it was safer for us to be on site.
We originally thought we would build a small bungalow at the farm for us to live in but, with it being classed as greenbelt, the council said no so we had to think on our feet.
The farmhouse, where his mother lives has six bedrooms-three in the attic so we looked into renovating those rooms, using an unused side room as out living room, installing stairs to get to the room and having a small extension for our kitchen.
Thankfully, the council said yes and in late Spring of that year, work began.
We cannot work out how long the attic rooms had not been lived in but it must have been at least 50 years and, when I first went up there, my skin crawled. It was thick with cobwebs.
Work was slow. We ended up with cowboy builders who had to be watched over at every step in order for them to complete the works and in some cases, they did a botch job or did not finish the job at all.
I decorated the bedrooms myself to try and get in. We only had Boo so the third bedroom was left for the time being.
As I have mentioned in a previous post, we think workers on the railway lived in the attics as well as servants in the 18th century 18th century so the etchings on the beams up there are so fascinating.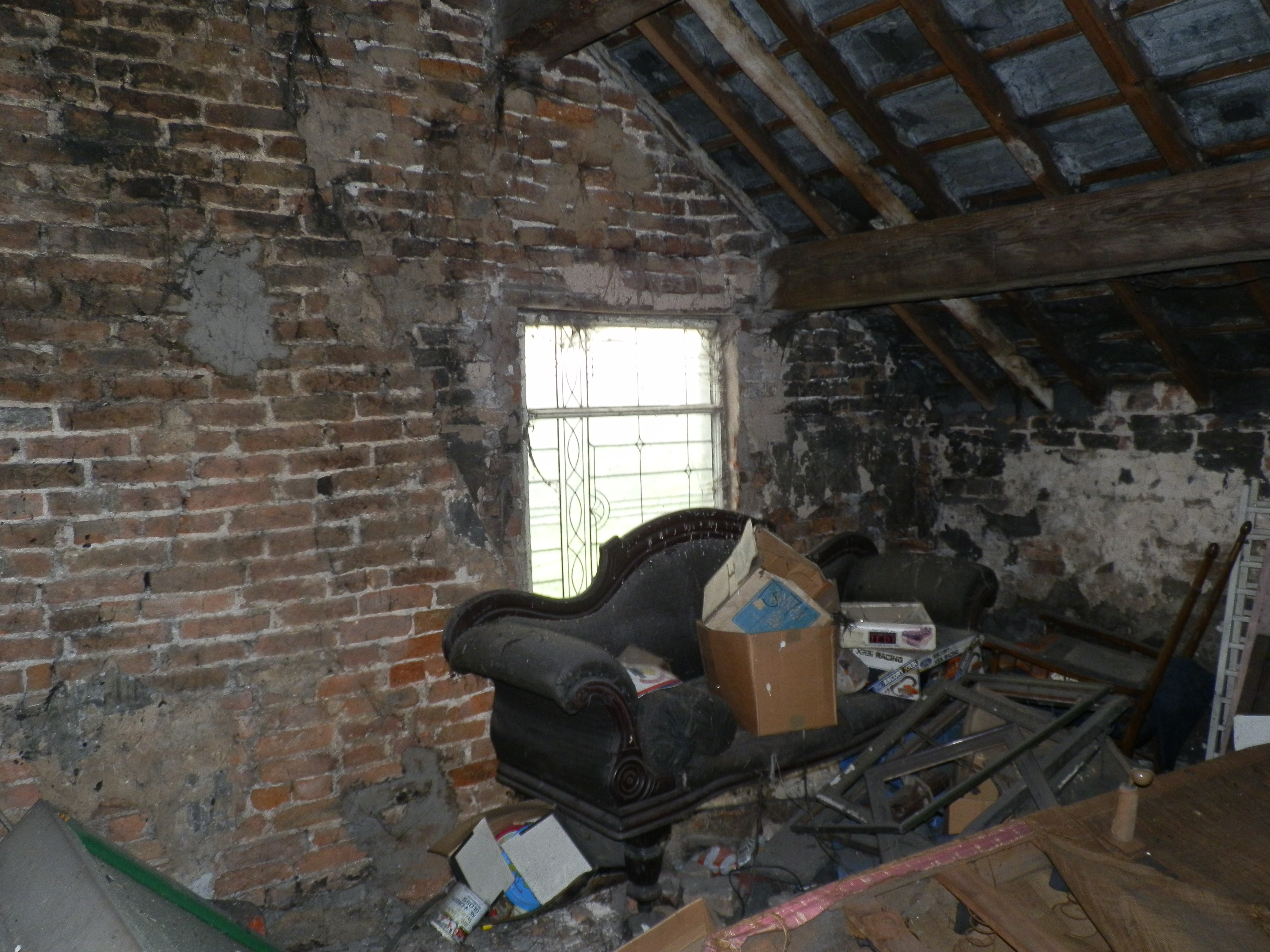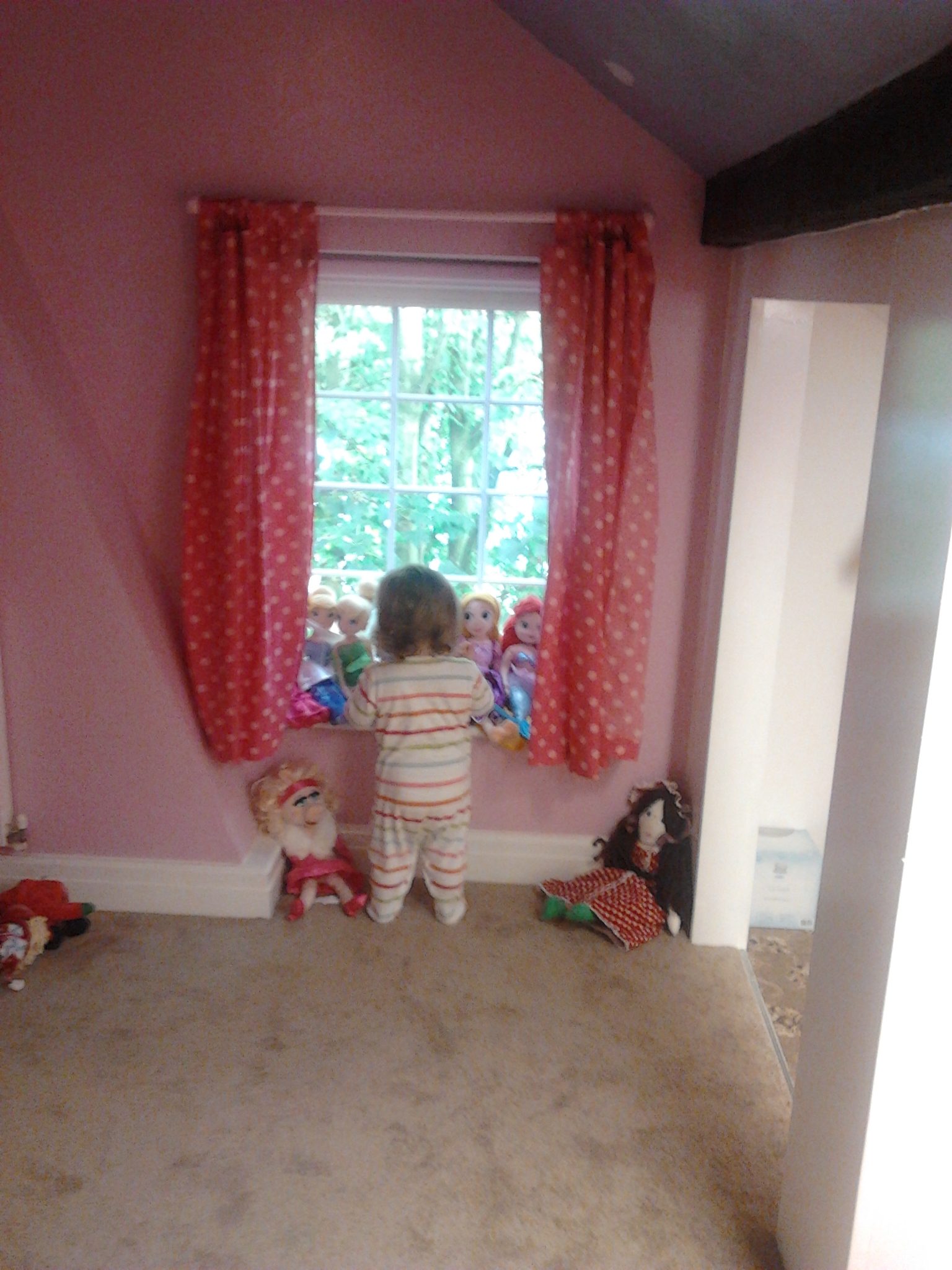 Boo's room had a lovely stained glass window in it and what is now G's room, had had the window bricked up at some point so we had to reinstate that.
The roof is very high so we put in a false ceiling, otherwise the rooms would have been too cold to heat. The eaves in each of the rooms were blocked off and made into wardrobes and storage and everywhere got plastered.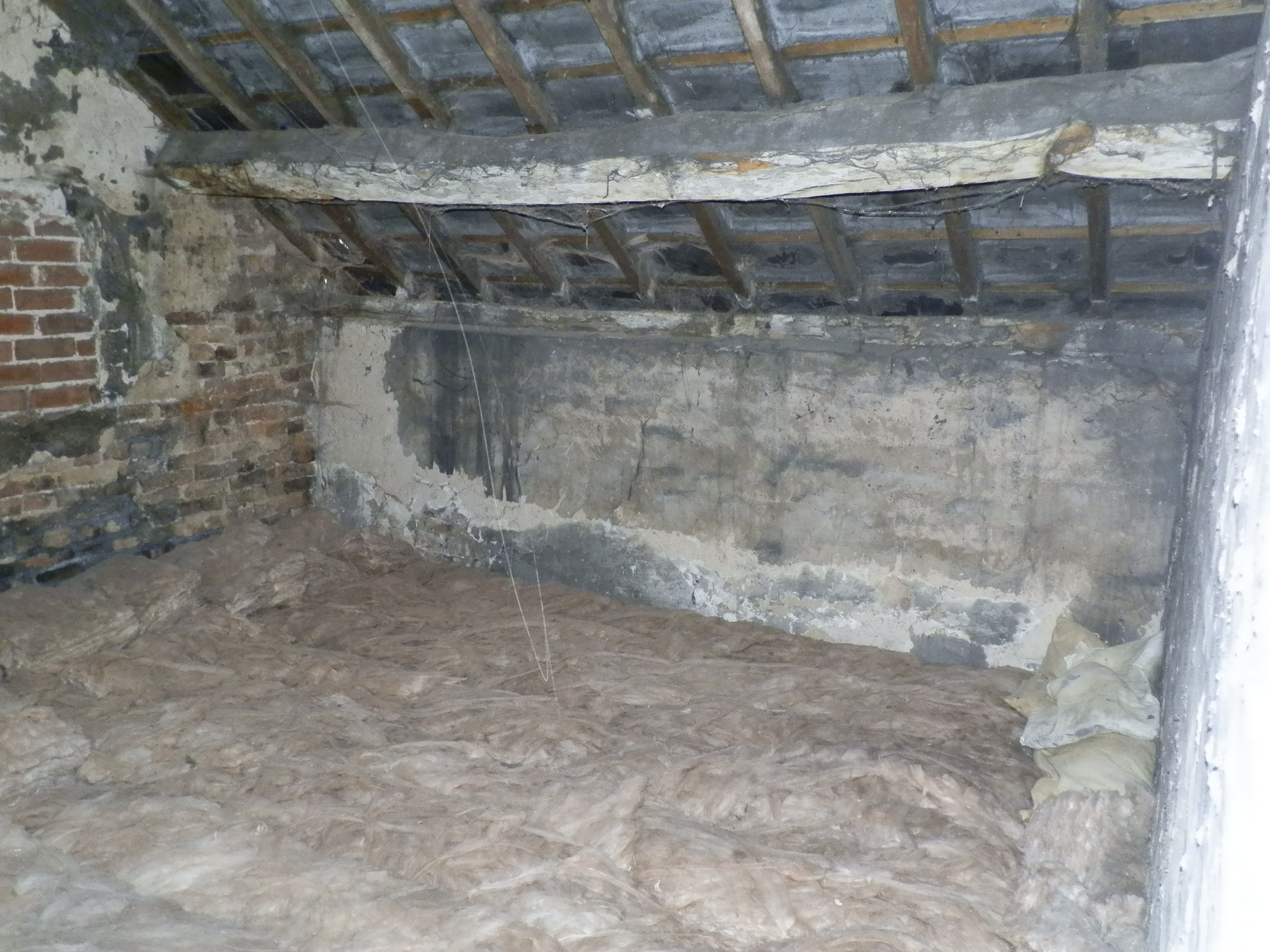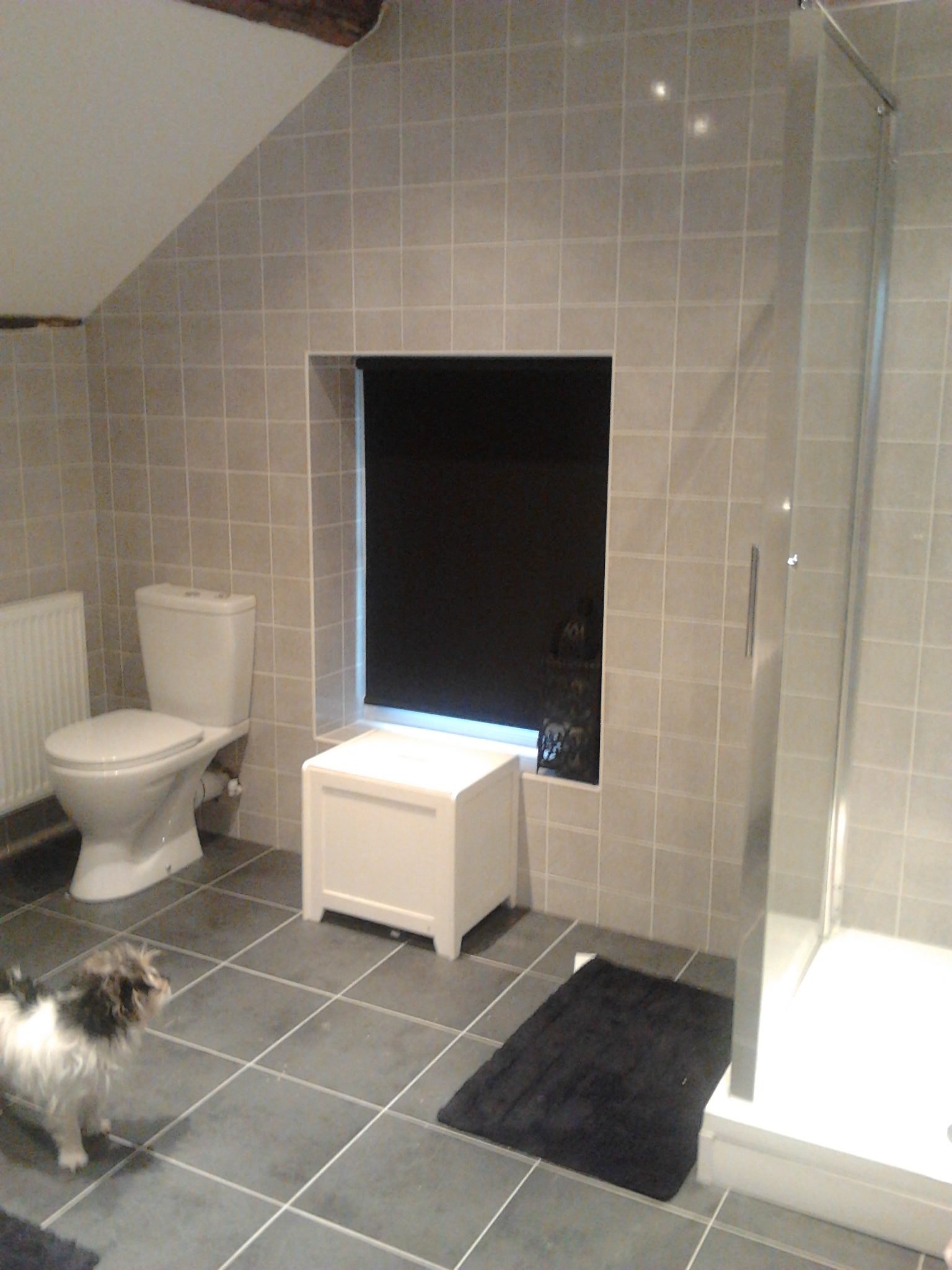 Each wall has a false, plaster board topping on it and the floors were so old that they decided to just build a new floor on top and I can never stop thinking of the old walls and floors beneath where we live-especially when I think of spiders and when we had the mice.
The living room was used as storage but was bare brick and also quite dusty but nothing like the upstairs. There was a lovely chimney but it was right where the new door was going from the ground floor so that had to come out.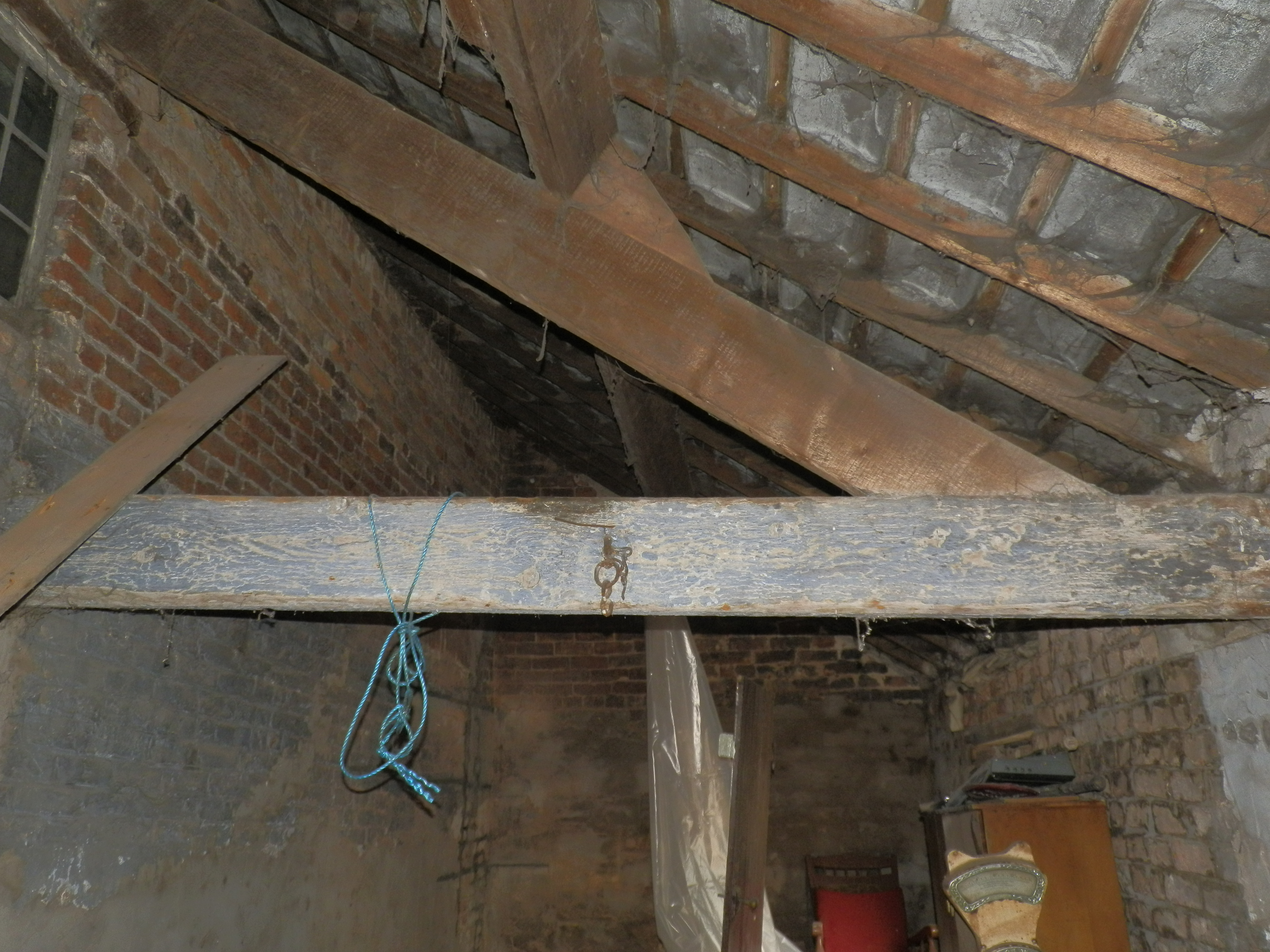 The beams remained and I have seen before abut the chain hanging on the main beam in the room where met would have been hung from in years gone by. It is that chain where I hang a bauble at Christmas-much to the annoyance of Hubster who constantly bangs his head on it.
Downstairs, we used an old pantry from the main part of the house and an extension. It is funny when a room is being built, it never looks as big as it does when it is plastered and all the walls are in. Ironically, our kitchen is now a similar colour to the old pantry.
I worried our kitchen would be small but it is anything but.
Again, there was a lovely old chimney and a cream Aga but, I looked at getting the Aga reconditioned and the price tag would have been £5000 or greater so it was just not viable. I ended up with a cream range cooker anyway but it is an oven only. It doesn't heat the house like the original one would have done.
I love our old house and all of its quirks. I did ask at the library about finding out more about the house's history but I have to ring someone at the big library in town and I haven't got round to that yet.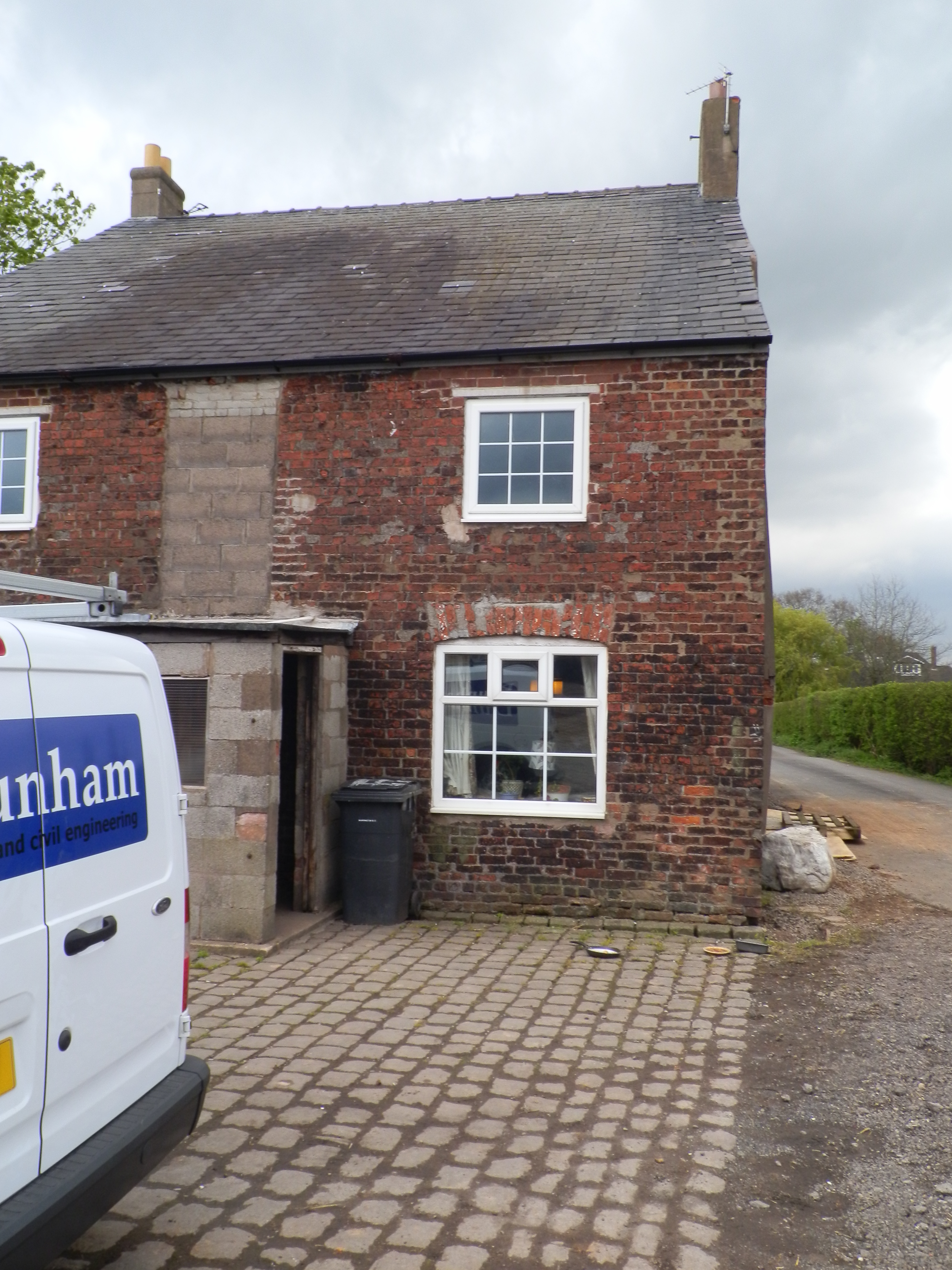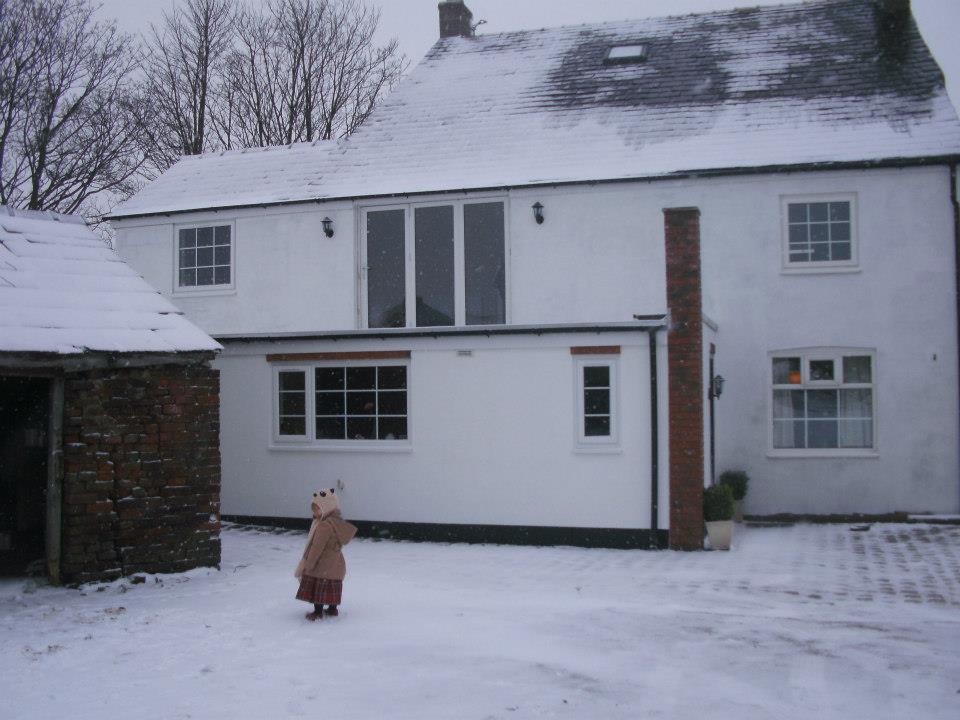 Much of the house is still work in progress. We are slowly moving away from the magnolia walls which builders seem to favour do much (that colour is cheap).
There has also been mistakes along the way-like the cream kitchen floor. On a farm. With animals and children. We replaced that with black just after G was born in 2015.
Small children have hampered my plans a little-what with some rather artistic crayon creations on the living room walls and a constant stream of mucky hand prints up all of the stairs, it may be some time still before I make it the country home of my dreams.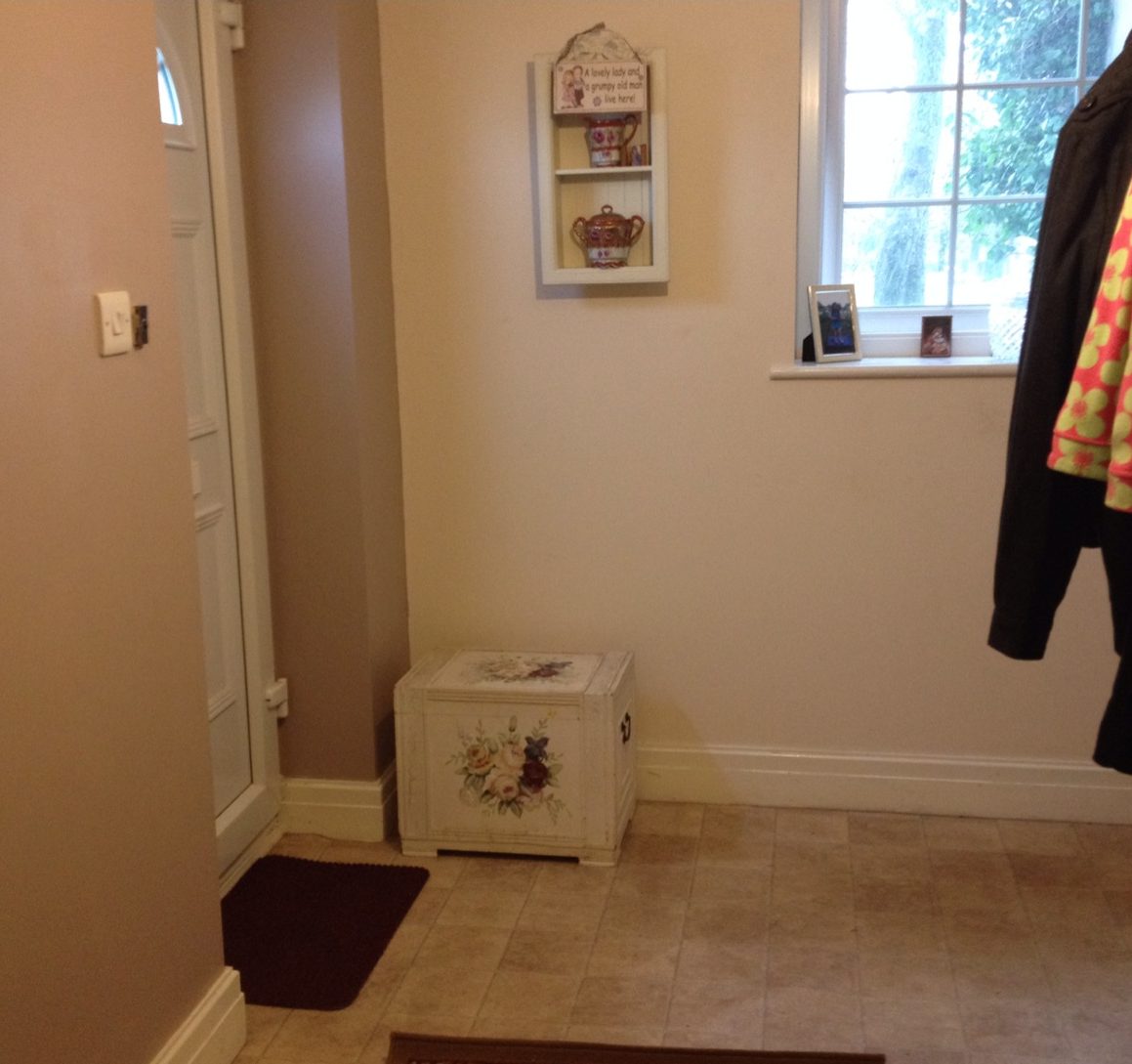 It is a beautiful house though and a great place to live.
It has made me laugh writing this post though. Many of the before photos were taken when we first moved in. I think I am going to have to do a follow-up post of before and after G. With the whirlwind that is our toddler, the pictures now would tell a very different story.