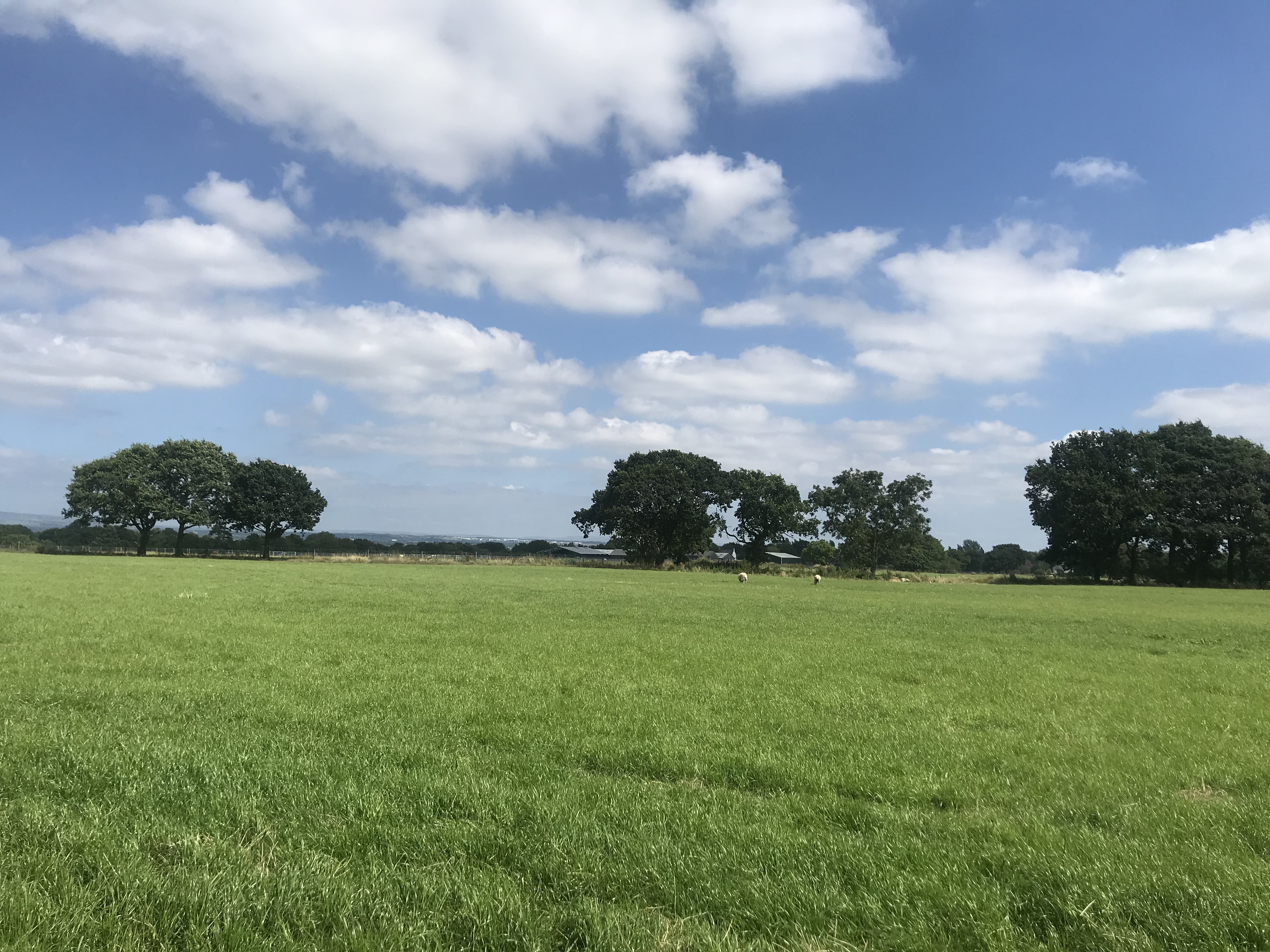 If July's life on the farm was all about field work, this month has been more about rain. Despite experiencing the hottest day of the year so far (the mercury hit 37 degrees), storms broke the heatwave and rain moved in for weeks.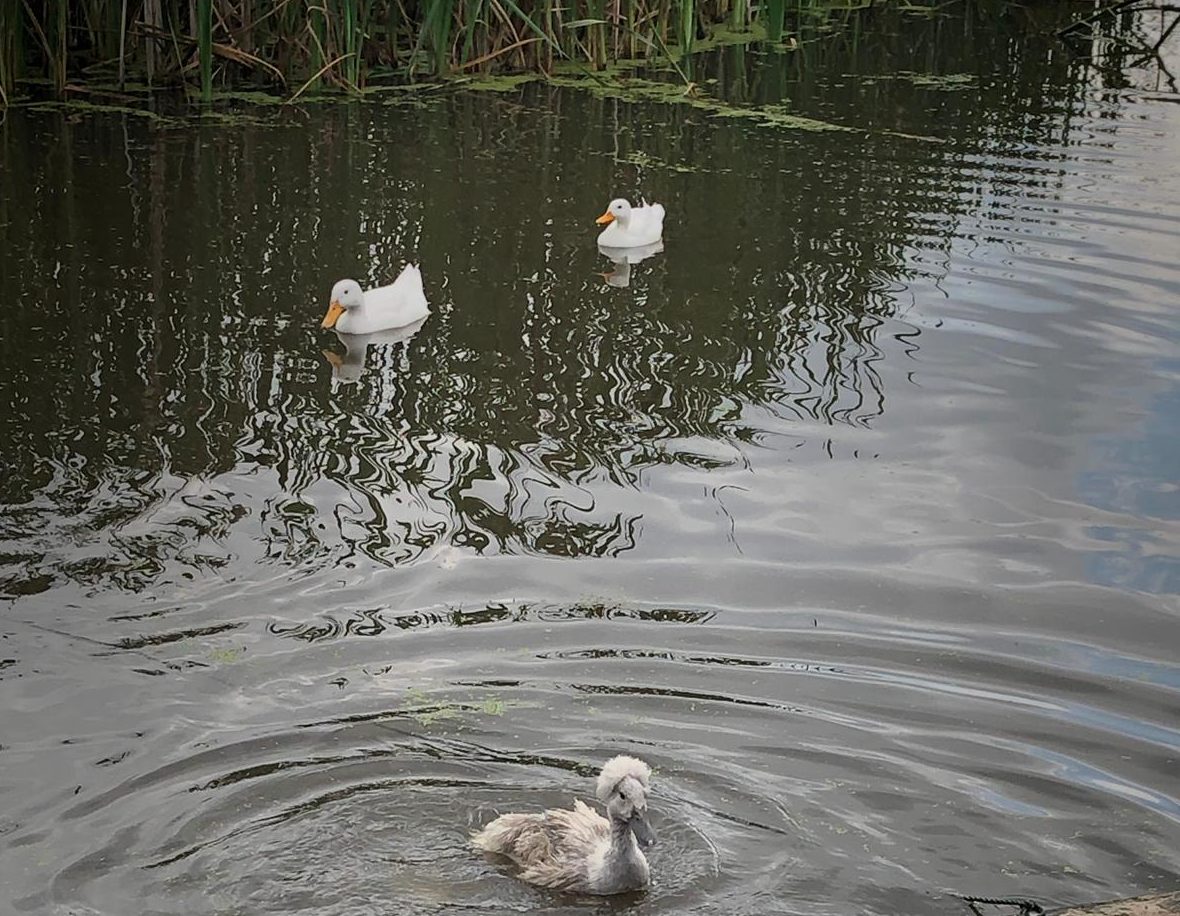 The duck pond had dried out quite a bit but it has reached epic levels at the moment and, while this is good for our ducks, the reeds/bullrushes have almost taken over and I am going to have to invest in either a dinghy or waders to address this at some point.
Talking of ducks, we started the month with 11 but are now down to ten. It is either a fox or a dog and, with the others remaining, my money is on a dog. They are all together now. The ducklings came out of their coop and are living the highlife with the larger ducks who, I think have taken them under their wing. Where the adult ducks are, the little ones are never far behind.
Our new coop was built and deposited in the field and the hen population has tripled. What could I do? I had to fill it with lovely new hens and guinea fowl and a cockerel. Oops. I have been banned from any more chickens.
Hilariously, we haven't had any more eggs than we had before. Granted there are different colours but I was hoping for 30 a day. So not only can you not count your chickens before they hatch, you also cannot count your eggs before they've been laid. The other thing I didn't factor into the eggs-plosion of poultry is having to feed them all. A trip to the feed store for hen and goat food can often cost £50 so the hen ban is in place until further notice.
I bought three Ryeland ewe lambs which have thoroughly stunk my car out. They are lovely though and are residing in chicken land the front field. When they are fully grown, I am hoping they will become Shaun the ram's harem of women but for now they are just keeping the grass down which, because of the rain is shin height in some places.
We've had a new shed built which is being used for the small amount of straw we have left (and will be filled if it ever gets done). I am hoping for a corner of the shed for myself but that has not been secured yet thanks to an unconvinced farmer.
Speaking of straw. Due to the weather, we are still waiting to do it. The combine hasn't started yet so we are waiting, waiting, waiting and knowing my luck, it will happen over the Bank Holiday weekend when everyone will be busy. Picnics in the field will be happening I should think. I just can't wait for it to be done now and I know the farmer is impatient to begin.
I'm having issues with some of my raised beds. I will probably go into detail on another post but the pumpkins are coming along nicely and I am itching to look up pumpkin recipes. If I have learnt nothing else this year though it is that things can go wrong right up to the last minute in vegetable growing so I am resting getting carried away until we have the orange globes in October.
There are rumours of anther heatwave at the end of the month so, for straws sake, let's hope it's true.