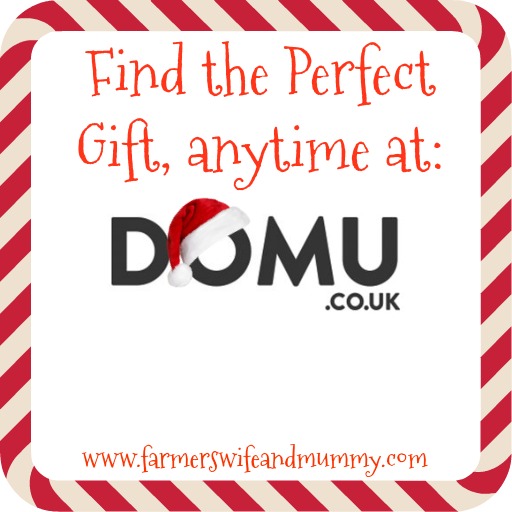 I love Secret Santa's. They provide so much more fun than choosing gifts the ordinary way. The suspense of what you will receive coupled with the thrill of choosing for someone else and hoping that they will like it.
I was approached by Domu to take part in an amazing Secret Santa with other bloggers. I agreed and they sent me the name and blog of my chosen blogger and I had to choose what to send.
Thankfully, I am a fan of the person I got to gift to and I love her blog so I thought it would be easy to choose.
It wasn't.
With hundred of stylish and functional kitchen, garden and homeware appliances on DOMU, while you can find everything you are looking for and more, it makes the choosing very hard because of the great choice.

I can't tell you what I picked or even who my blogger was because it as to remain a secret but I was beyond excited when my parcel arrived.
It was like Christmas Day round one as I excitedly opened the box to find….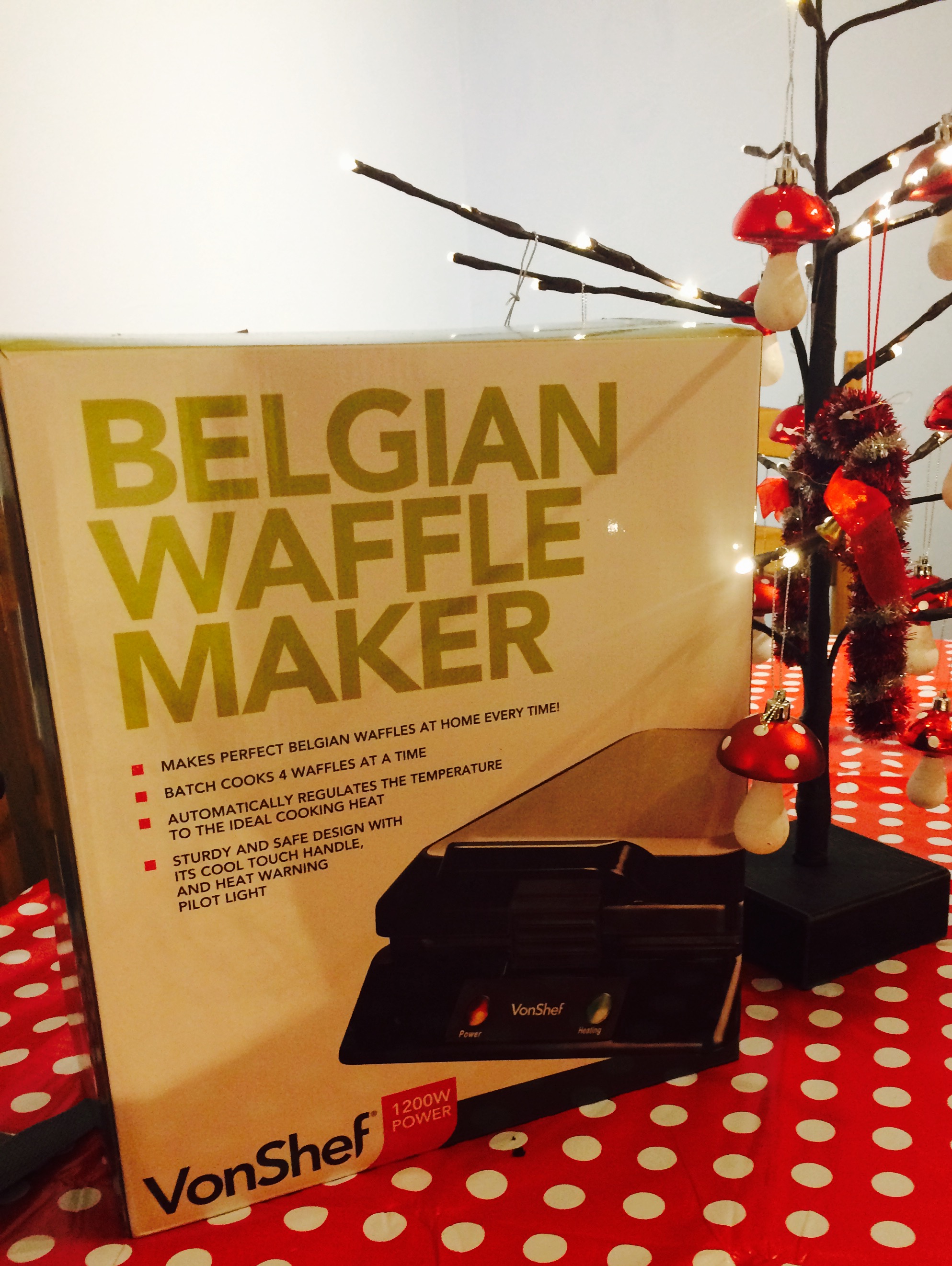 A belgian waffle maker.
Oh I squealed with delight.
The possibilities in that box.
Despite Christmas being a time of full-on cooking for me, which I do actually enjoy, I still like breakfast, on Christmas Day especially, to be an exciting affair.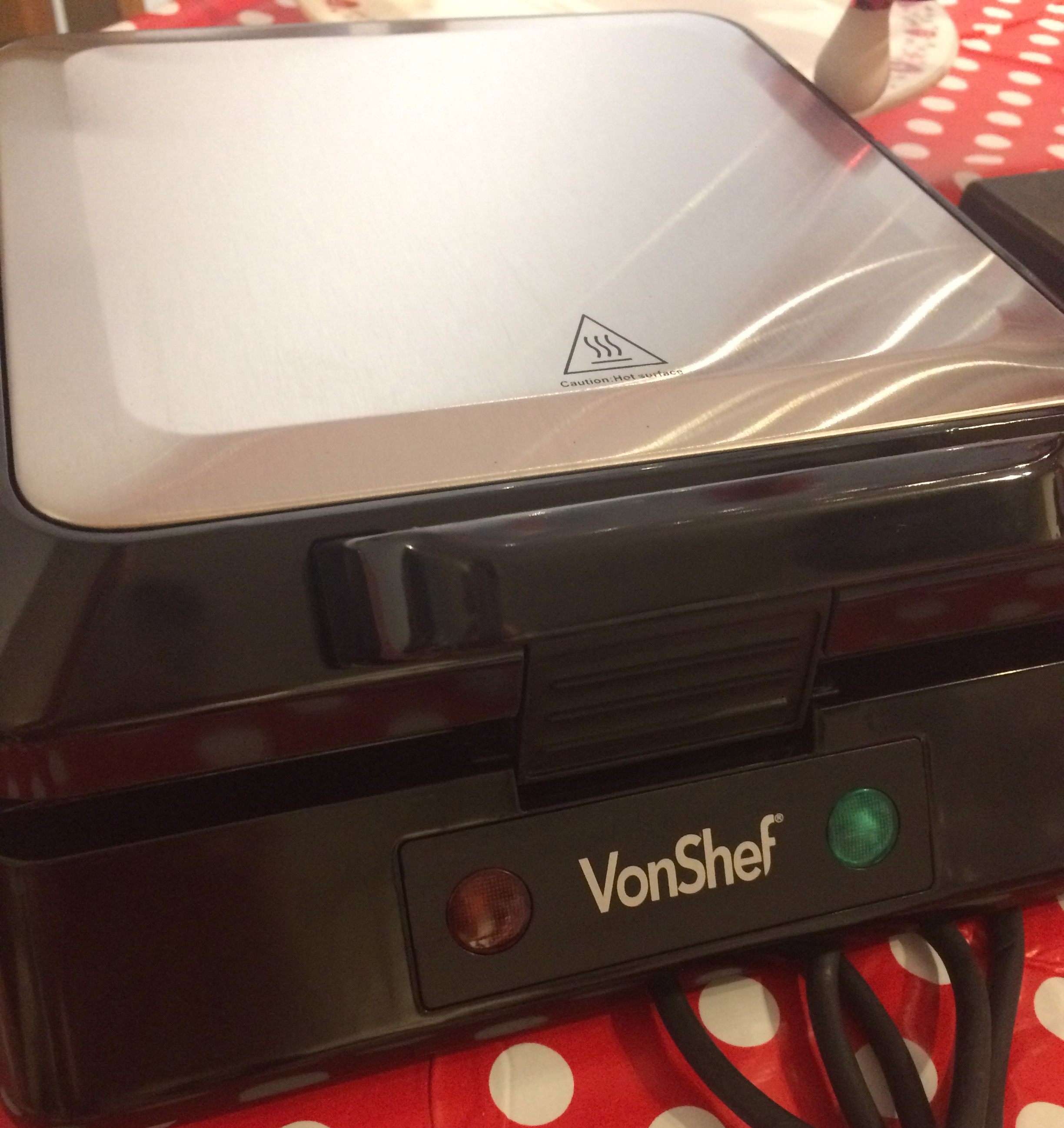 I have planned to have crackers on the breakfast table- because it's Christmas and why not? However the Christmas tree crumpets I bought and froze a couple of weeks ago grew mould in the freezer-I know, who knew that could actually happen.
The VonShef Belgian Waffle Maker has saved me. We will have a Christmas breakfast suitable for (Belgian) kings and, knowing my kiddiwinks, they may well become a feature of breakfast every day of the year.
Earlier in the year, we reviewed the VonShef Teppenyaki grill which is still a firm favourite here. While we do still use it in the traditional sense-cooking on the table in front of everyone, I am afraid it is toasted sandwiches that we use it for most of the time.
Honestly, you have never tasted a toasted sandwich if you haven't tasted one made on this bad boy. They are out of this world.
The point is, I have never been disappointed with anything from Domu and there really is something for everyone.
From food preparation, grinders, mincers and spirilizers to bake ware, picnic baskets and even hand held vacuums.
What teenager wouldn't be thrilled with a popcorn maker to impress their friends? Any discerning baker can never get enough of amazing bake ware and, foodies up and down the land would cry with joy on Christmas morning if they opened a lovely gadget that could sit pride of place on their kitchen work top.
With limited shopping days left until Christmas, the shops are going to be manic this week. Don't do it to yourself. Go to www.domu.co.uk, take the hassle out of shopping and know that whoever you are buying for, Domu has something for everyone.
Right. Who wants a waffle?
*We took part in the Domu Secret Santa project for the purpose of this blog post but all opinions are my own.