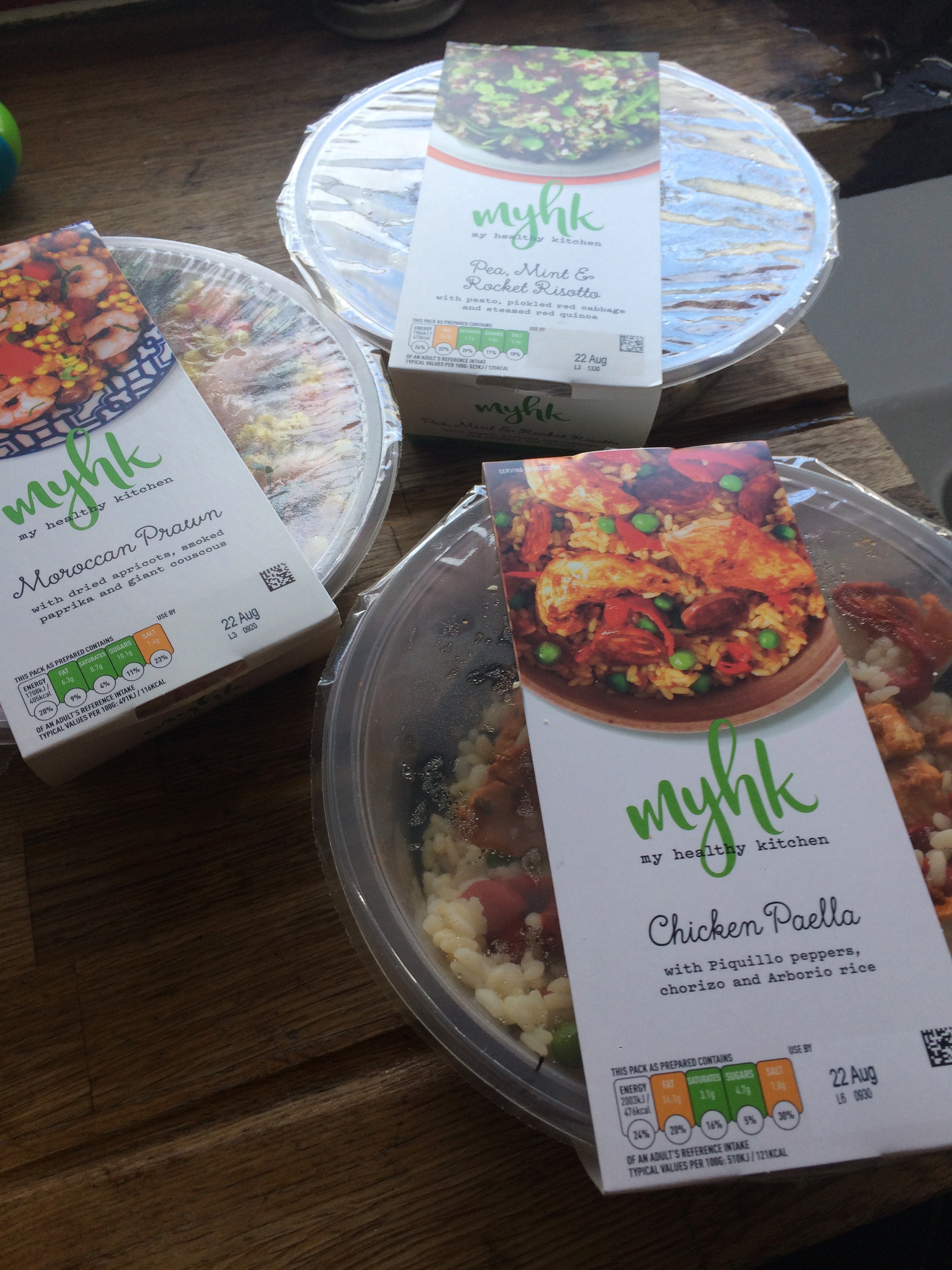 Close your eyes, take a bite, and spend your summer travelling with my healthy kitchen.
 
As soon as the summer sun peeps out from behind the clouds, our Facebook feed is clogged full of people going on the summer holidays.
If, like me, you can't get away because of running your own business, you needn't miss out on the exotic ingredients, unforgettable scents and irresistible flavours that come with going somewhere new.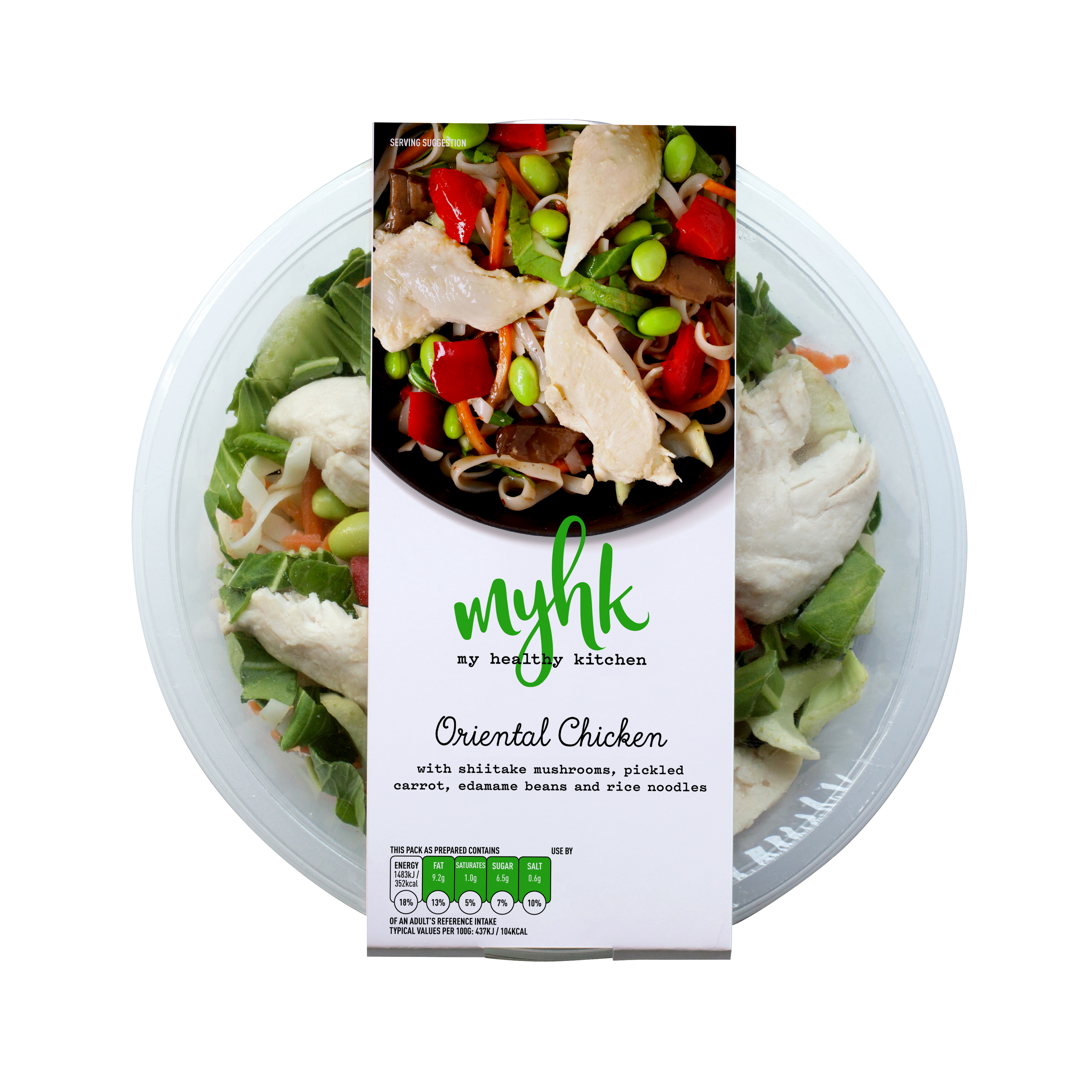 At my healthy kitchen, they create fresh meals inspired by global cuisine. Using high quality, flavoursome ingredients so you can get a true taste of the bustling cities and sun-bathed streets that fill your bucket list – and each meal is ready in just a few minutes.
So where did we go?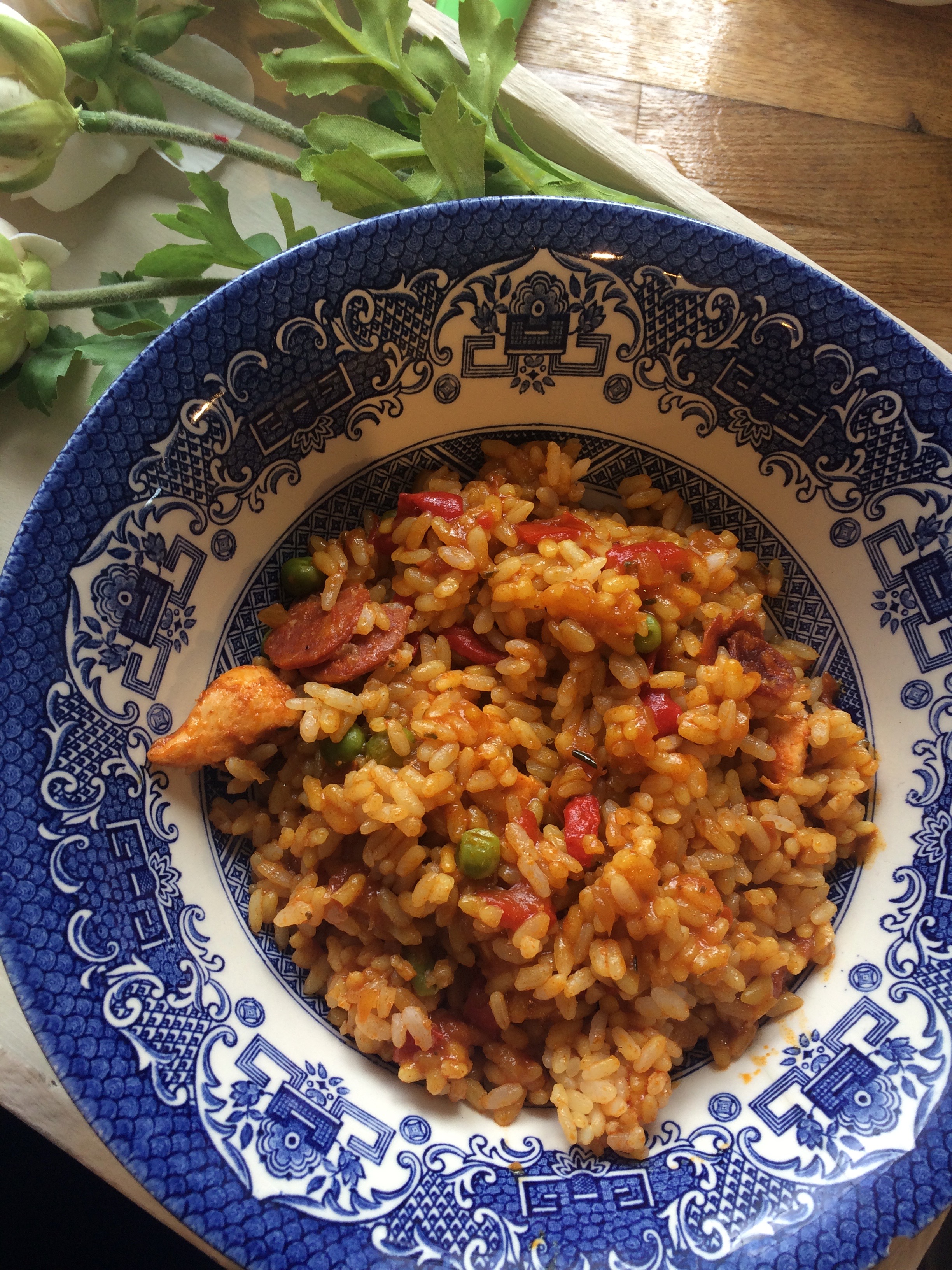 For lunch, Hubster travelled to Spain with myhk Chicken Paella, with its smoky chorizo and succulent chicken. I asked him to imagine he was on the sun-baked streets of Valencia with a glass of sangria.
He did give me a funny look but ate the paella and didn't complain which is good enough for me.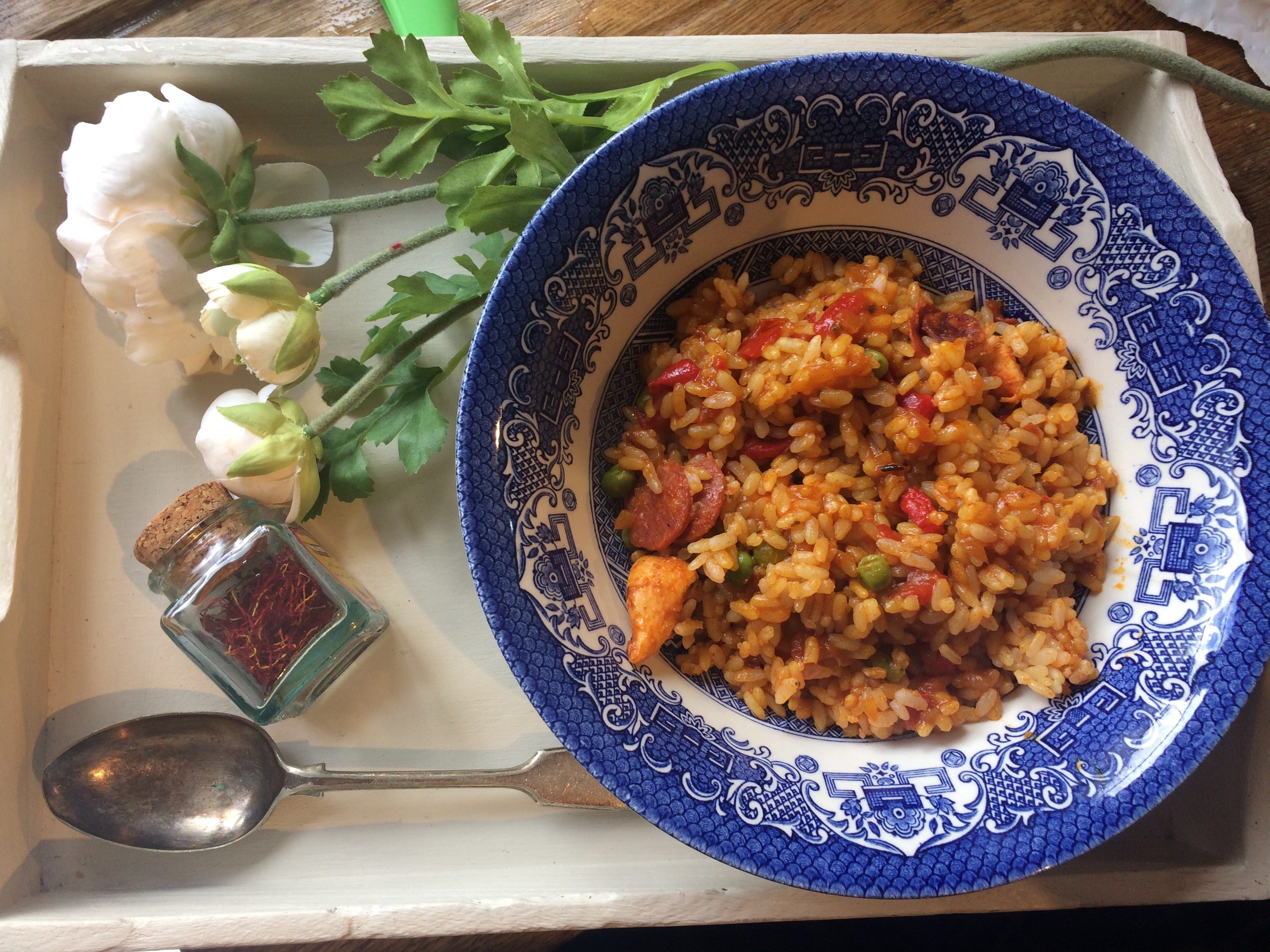 I then went to Italy that night with the myhk Pea, Mint & Rocket Risotto for garlicky, punchy pesto that transports you straight to Italian riviera.
Hubster then went to North Africa and experience cumin, cinnamon, ginger, paprika – North African cuisine is all about fragrant spices with a myhk Moroccan Prawn; it was filled with warming flavours, dried fruits and citrus, which are characteristic of Moroccan food and couscous.
There is also a myhk Roasted Mediterranean Vegetable Risotto, a myhk Prawn Katsu, and a myhk Oriental Chicken to try.
Travelling the world has never been simpler. Where will you go first?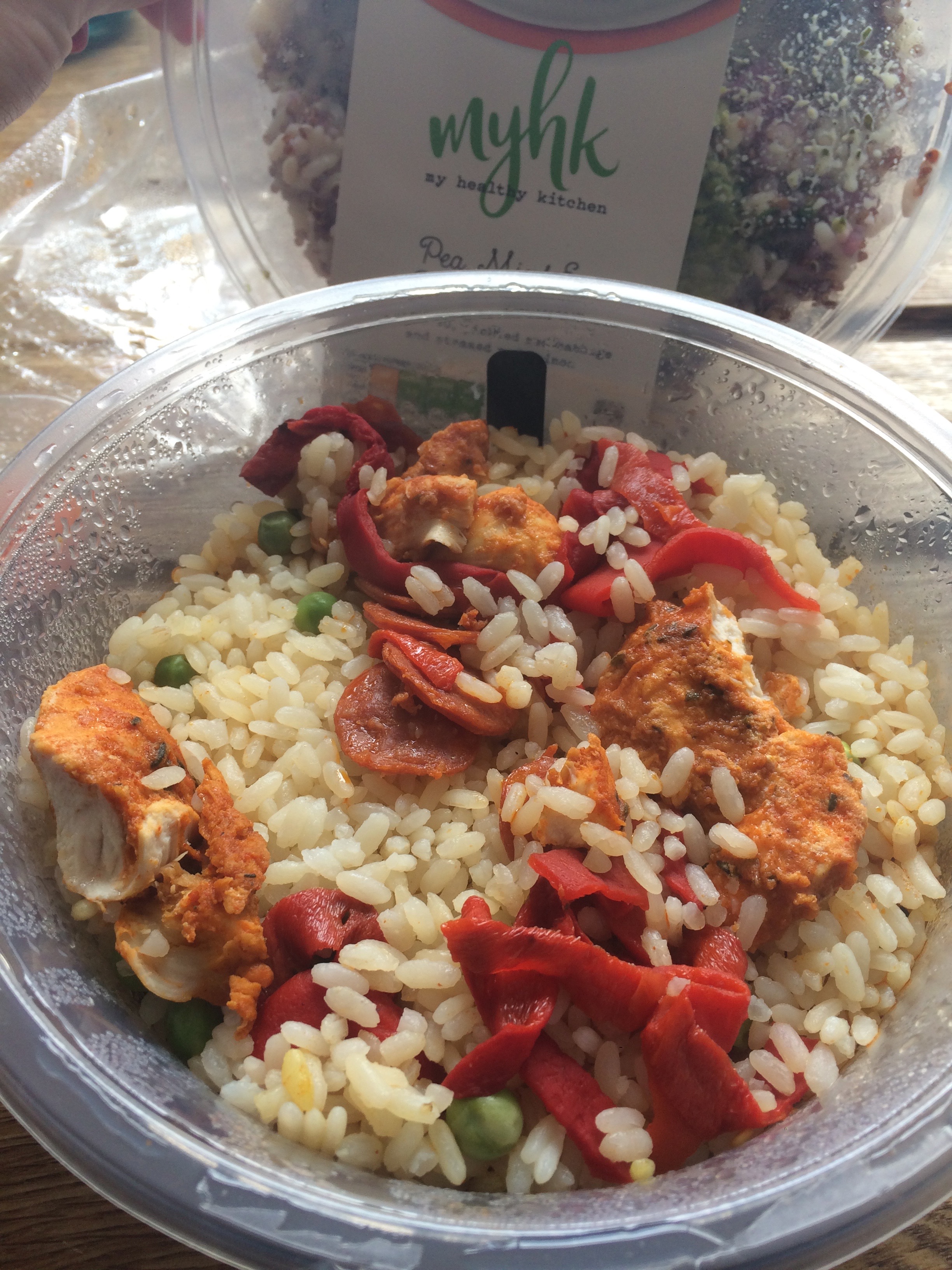 My healthy kitchen, or myhk, are better-for-you ready meals made with fresh, wholesome ingredients and inspired by global cuisines. All myhk meals are under 500 calories, ready in just four minutes and have at least one other benefit such as being low in fat, salt, sugar, or saturated fat, being a source of protein or fibre, or containing at least one of your five a day. With a versatile range vegetarian, vegan, and dairy-free options are available. With an RRP of £3.95, my healthy kitchen meals are available on Amazon Fresh and Ocado, and in Waitrose stores nationwide.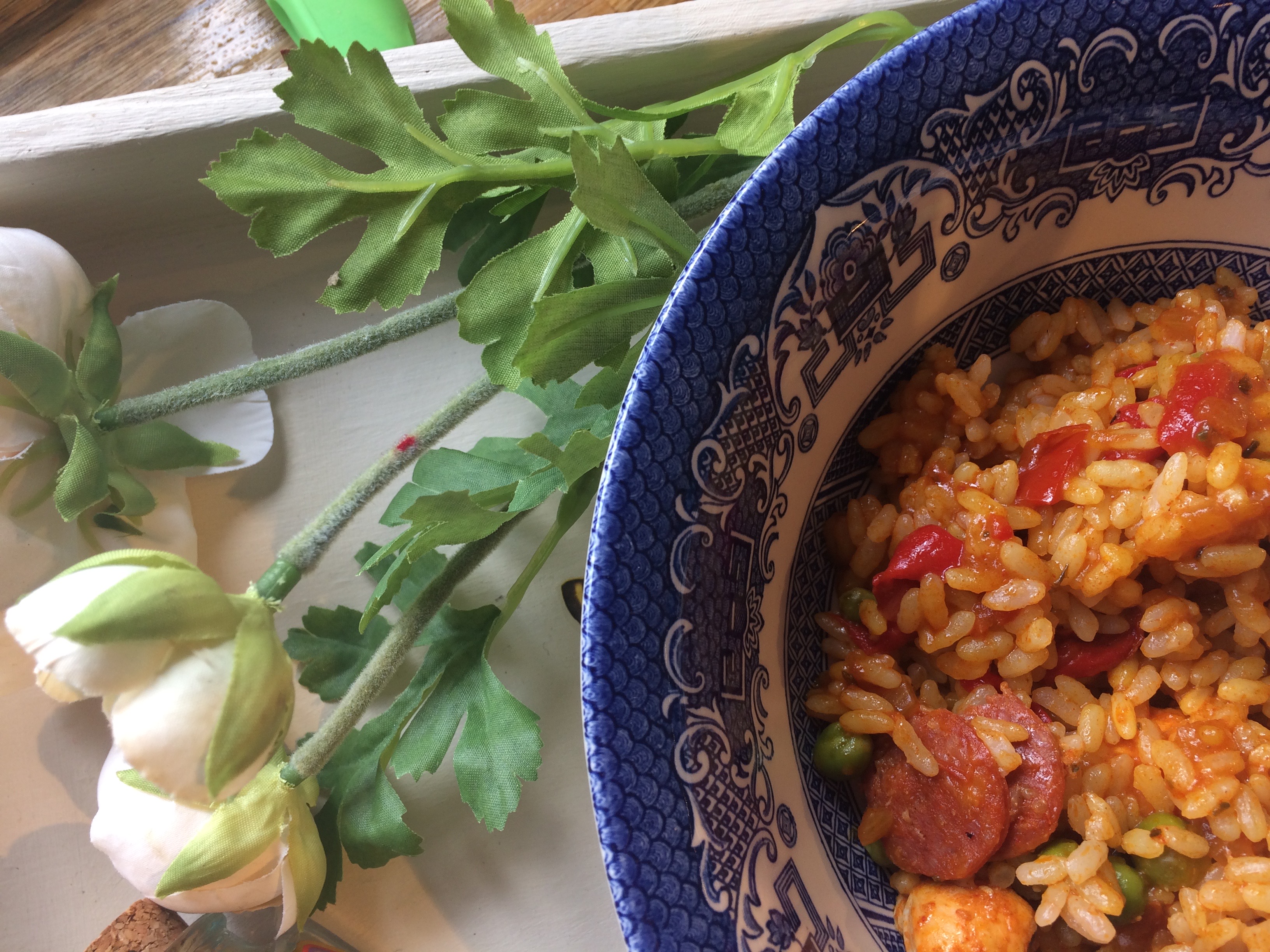 Visit them on Facebook and Instagram.
*We were sent a selection of ready meals for the purpose of this review. All opinions are my own.