I have always liked the idea of forraging for my own food but the closest we ever get is blackberry picking every year.
Knowing my luck, I would end up picking the wrong things and poisoning us all.
Mushrooms especially can be dangerous if you don't know what you are looking for.
Thankfully, the furthest you need to forrage now is your kitchen window sill because you can buy Prêt à Pousser, a mushroom growing kit with no worry of poisoning and all the taste of really fresh mushrooms.
Not only that, but you can teach your children about growing things themselves too.
When you order online, your box included everything you will need to grow your own mushrooms in just ten days.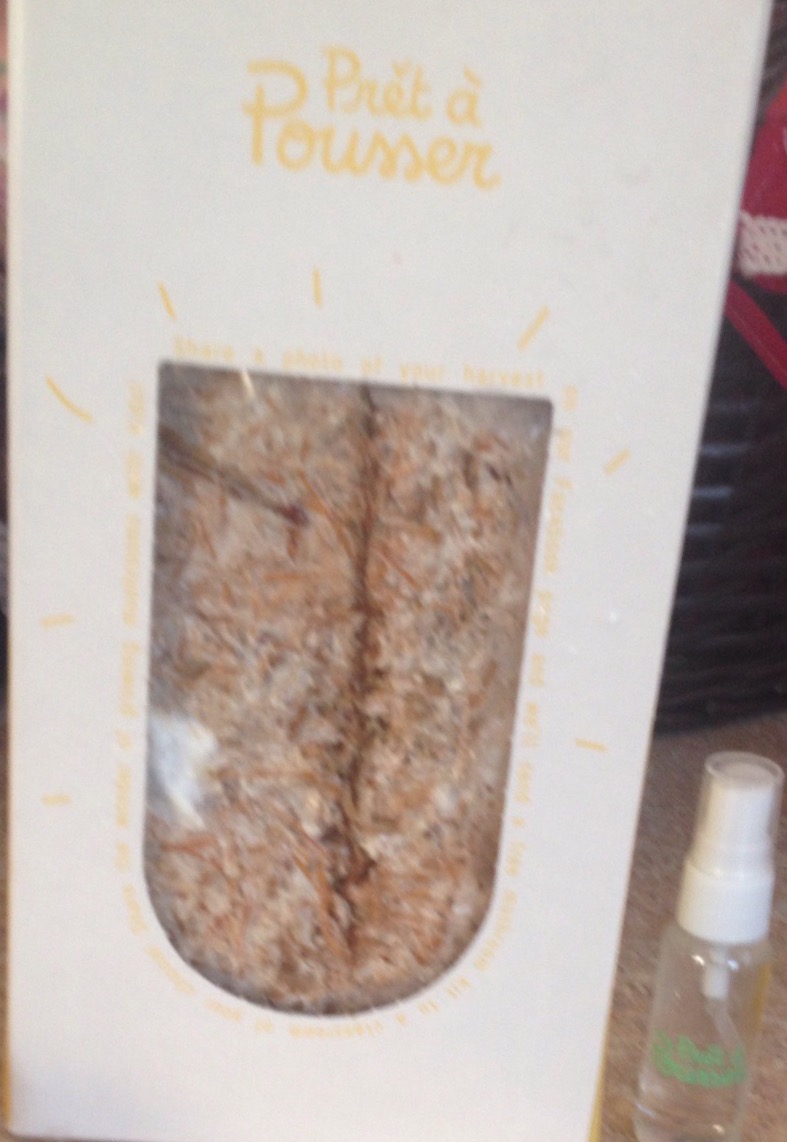 You get instructions, a box of ready planted material and a water bottle to spray your mushrooms every day.
Now it did say that mushrooms could take ten days to sprout but mine sprouted well before seven days.

It became very exciting coming downstairs each morning to see if anything had happened.
Not only that but you get two crops of mushrooms from each box, and can buy separate refills, ensuring a constant supply of fresh, flavoursome mushrooms to use all year round.
Prêt à Pousser also pledge to send a Go Grow Mushroom kit to a primary school of your choice. All you have to do is share a picture of your mushroom crop before you harvest it on their Facebook page.
There are three kinds of Go Grow Mushrooms, the Grey Oyster (£14.90), Yellow Oyster (£19.90), and Pink Oyster (£19.90), each with its own distinct and delicious flavour.
We got the yellow oyster ones which were a beautiful colour. We grew then over Christmas so they made a really tasty addition to some turkey soup I made.
Whether you're buying them as the perfect foodie gift, or to enjoy growing mushrooms at home yourself, Go Grow Mushrooms from Prêt à Pousser are guaranteed to bring colour, flavour and fun to your cooking.
Go Grow Mushroom kits from Prêt à Pousser are available to buy from £14.90 with refill packs for £7.45 at www.pretapousser.co.uk.
We were sent the box of growing mushrooms for the purpose of this review. All opinions are my own.