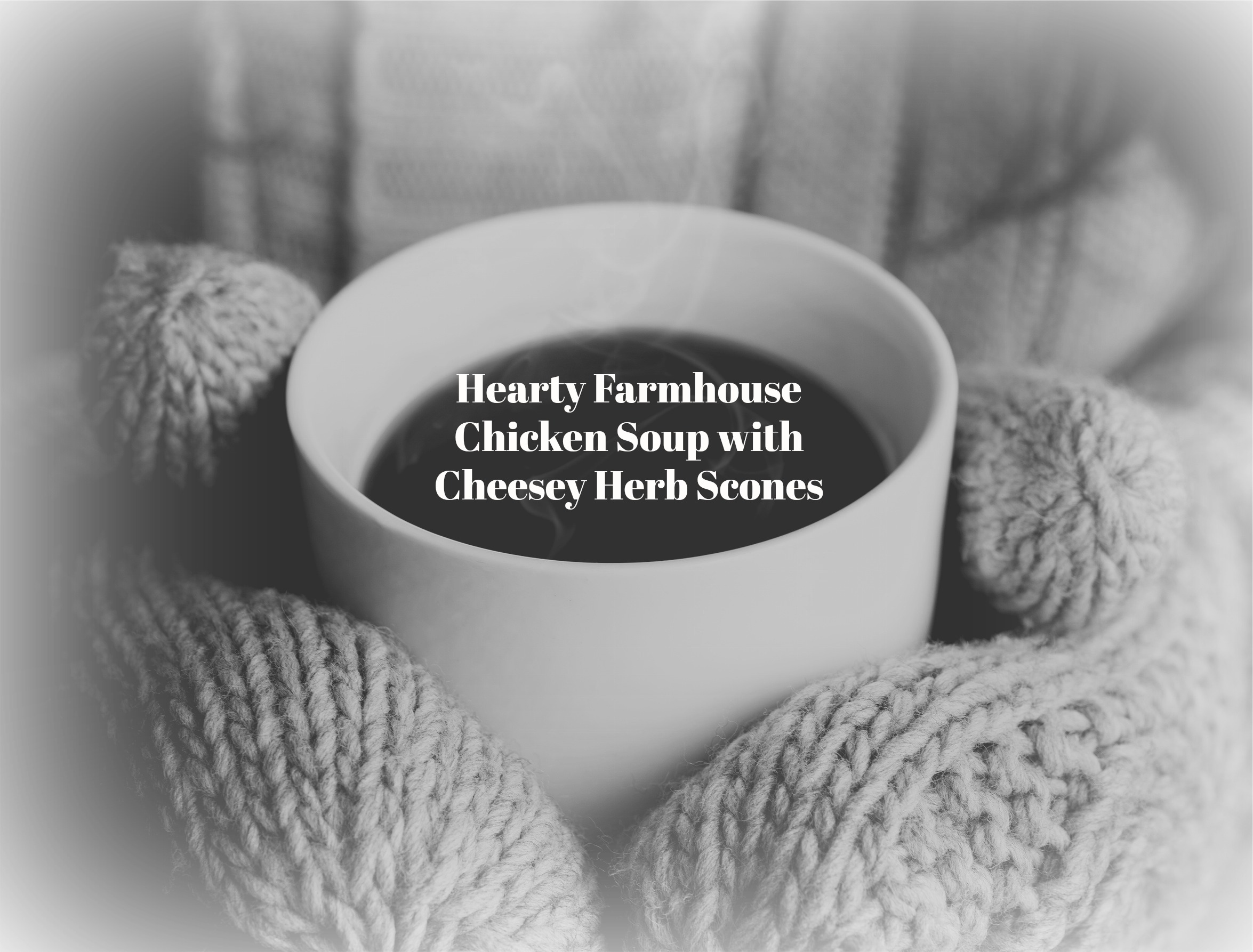 The sun may have shone on the farm for a few days but it is still bitterly cold and, as you know, I am the biggest soup fan, ever.
We quite often have a chicken dinner on a Sunday (and sometimes during the week too) so I do try to think of different things to do with leftovers.
This soup is perfect for using left over chicken and whatever vegetables you have in.
They say chicken soup is good for the soul-this is especially true when your soul has frost on it and the soup is piping hot.
For the soup, you will need:
A generous knob of butter
One onion
One leek
2 sticks of celery
2 carrots
Dried herbs of your choice
Left over chicken
Chicken stock.
2 table spoons of pearl barley
Double cream to serve
I love simple food. Food that doesn't take a degree to make and this soup is definitely it.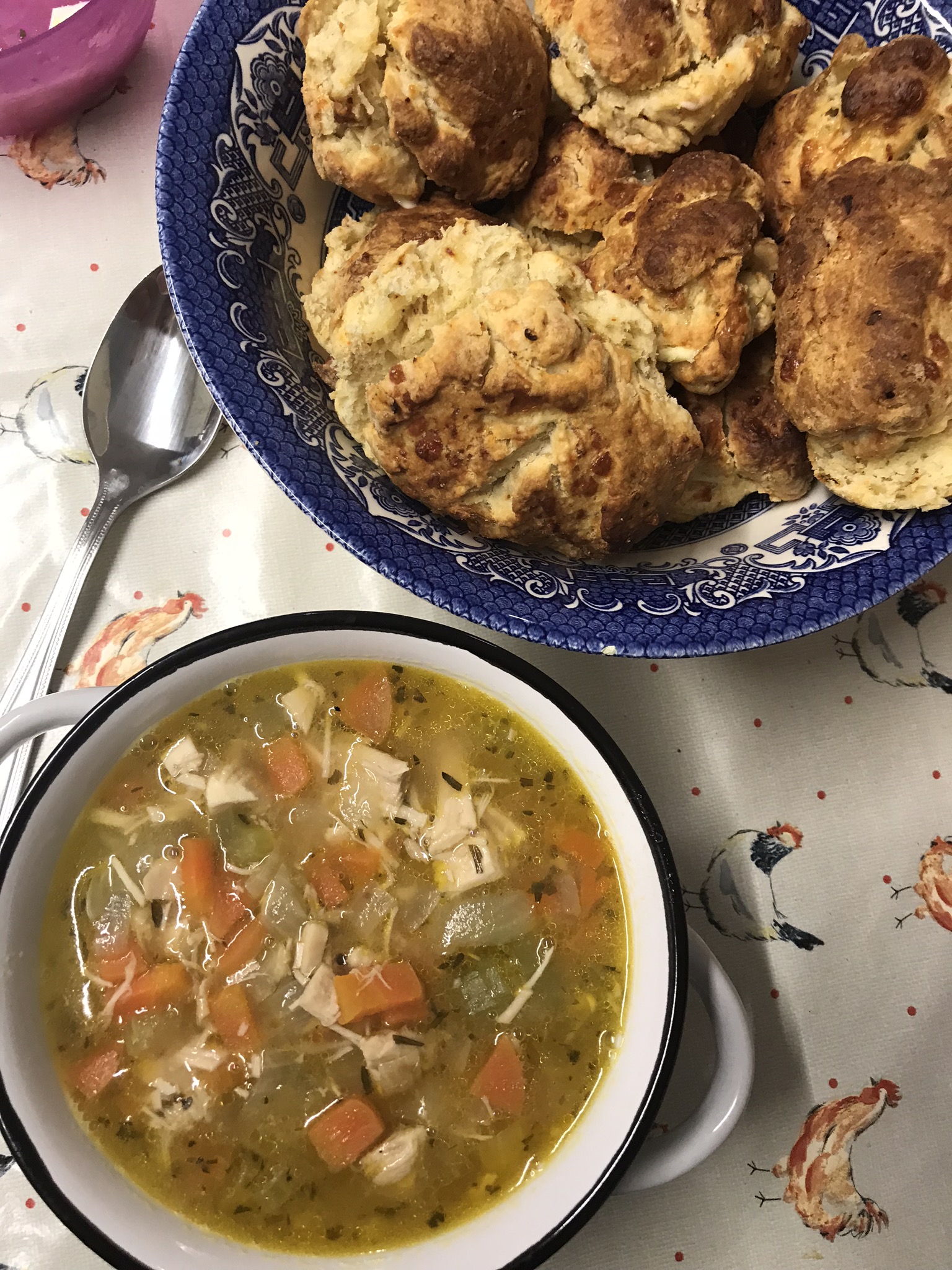 Chop the onion and leek and fry in the butter until soft (about 5 minutes with a lid on the pan)
Add the carrot and celery, the chicken.
Sprinkle with your choice of herbs. This time I uses thyme but I always say, just use your favourites. You can use fresh but at this time of year, I tend to use dried as goodness knows where fresh ones will have been shipped from.
Atir all together and pour over the stock. I haven't said how much because it depends on the size of your veg and how much chicken you have left.
I usually allow the stock to cover the ingredients plus a little extra.
Spoon in the pearl barley. I would use more than two table spoons but the farmer is not a fan so the small amount is to keep me happy. Use more if you particularly like it. Not only is it filling but it is cheap and very healthy.
Bring to the boil then reduce and simmer in a lidded pan for 20-30 minutes.
I left this batch chunky but there is always the 'to blend or not to blend' conundrum. It is entirely up to personal choice.
I always say, if your children run in fright at the sight of a vegetable, blending is the way to go. They will never know.
Thankfully, my three like most veg so I am safe.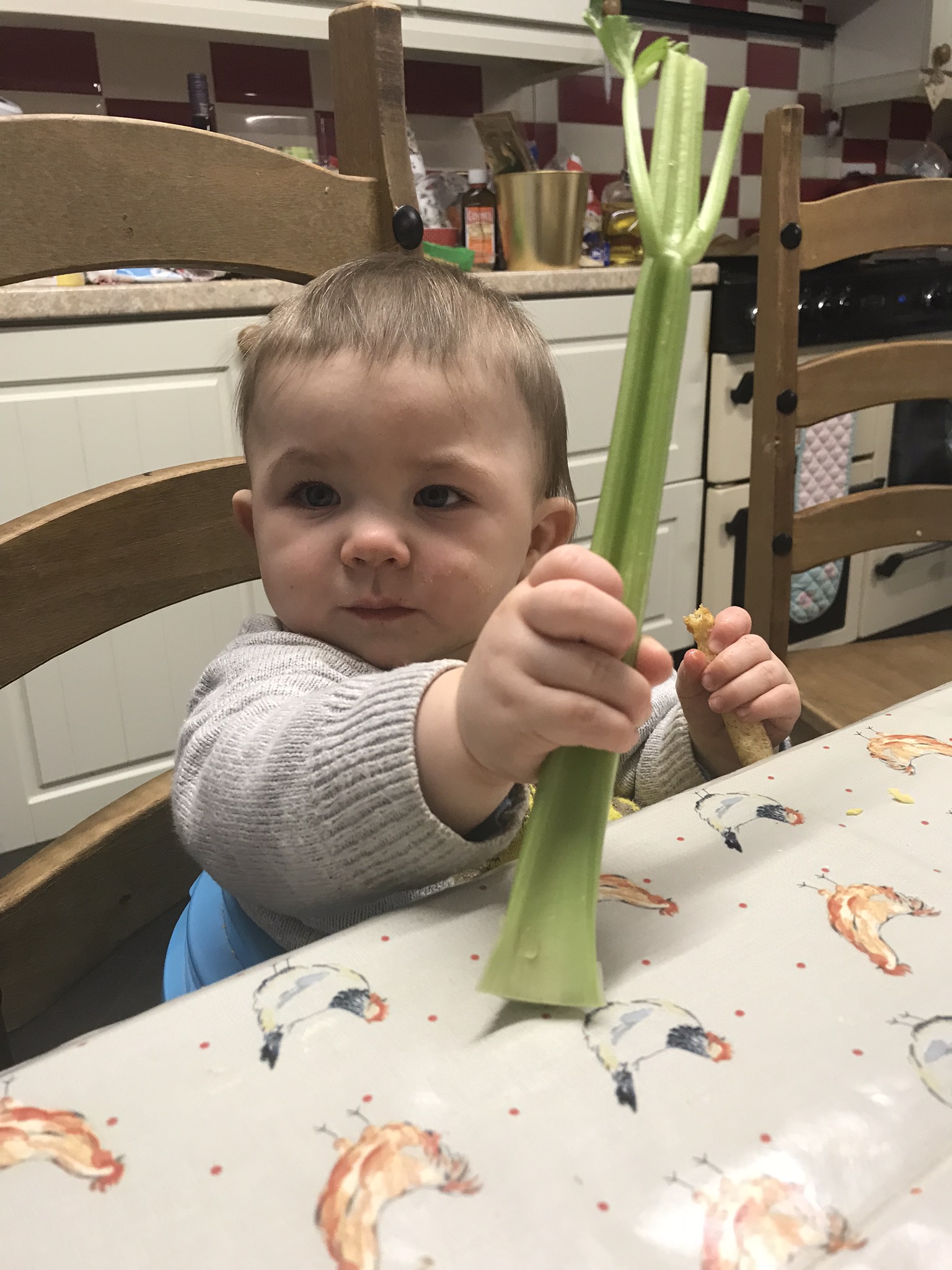 Add a driizzle of double cream (or not if you are watching the weight) and serve with hot, buttered cheese scones.
The scones, were made to a usually scone recipe-I am not loyal to my scones, I usually chose whichever cookbook is closest but I omit sugar (in sweet recipes) and add grated cheese and rosemary. You cant beat rosemary in a scone. Those two were meant to be together. I do have a recipe for olive and oregano scones which would also go well with the soup.
Get your layer on and settle down for a hearty, warming meal.
If you like this post, Don't forget to check out my five farmhouse kitchen cooking essentials.