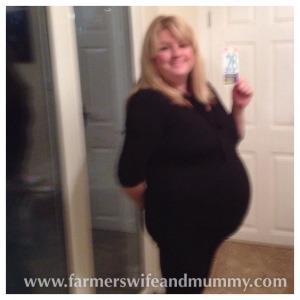 Can I have a claxon please?
I am officially into my third trimester. It is true ladies and gentlemen, I am 28 weeks pregnant and you know what that means?
That's right, my hormones are supersonic I only have 10 weeks left.
Yes, ten little weeks until I will be induced. Yay.
So this week I will be back at the hospital for my 28 week bloods and antenatal as well as a cheeky little growth scan to check to see if my little bun (in the oven) is cooking on the right temperature.
I know I joke but I am diabetic so classed as high risk. They have to do growth scans every six weeks or so to make sure the bun isn't taking on too much sugar and therefore growing super-size. Ouch.
I am also at a greater risk of pre-eclampsia and still birth but I am trying not to think about that. After all, that is why they are keeping a closer eye on me.
So, fingers crossed, in ten weeks time, I hope to have some good news about a little #farmbaby2015.