Shipping a horse can be incredibly difficult and most horse owners probably want to avoid it as much as possible. However, there are some circumstances where it is necessary and there is no way around it. If you are showing your horse, for example, you will need to transport it. In some cases, your horse may get ill and need specialist care that you can't get in the local area. Unless a specialist vet can get out to you, you may need to go to them. If you ever decide to move to a new area, you'll need to take your horse with you as well.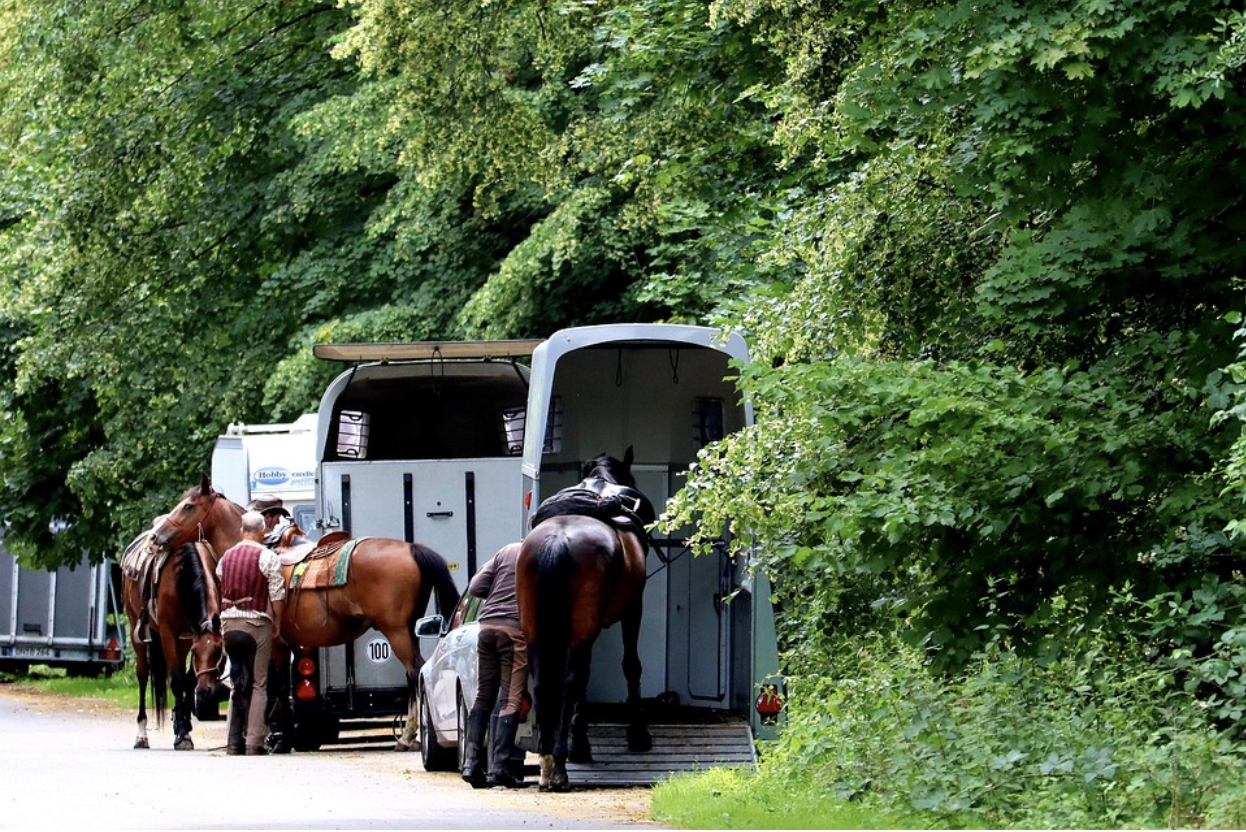 Image From Pixabay CCO License
Whatever your reasons for moving your horse, it's vital that you follow the right safety procedures to avoid injury and make the journey as comfortable as possible for them. These are some of the most important safety tips for shipping horses. 
Consider Using Horse Transportation Services 
If you are a new horse owner and you are worried about transporting your horse, you may want to consider using horse transportation services. This is also a good option if you only have to transport your horse on rare occasions and you don't want to invest in a trailer and horsebox etc. A horse transportation service can handle everything for you and you get peace of mind because they are experts. This might not be the best option if you have to transport your horse on a regular basis, but it's ideal if you only do it from time to time. 
If you are going to move your horse on your own, make sure you follow these vital safety tips. 
Double Check Your Hitch and Trailer 
Before you load your horse and hit the road, you need to get your hitch and trailer set up. It's so important that you double check it before you leave to make sure that it is completely safe. Check that it is fixed securely to the vehicle and give the whole thing a once over to check for any cracks or other damage. Any damage could weaken the structure of the trailer with potentially disastrous results while you are driving. It's a good idea to check your trailer periodically so you can get it repaired whenever you notice any damage. 
Keep Their Head Inside The Trailer
It's important to let air flow through the trailer so your horse is comfortable, but make sure their head can't get out. Your horse might enjoy having their head out of the side, but it's incredibly dangerous when driving. You can use screens or grates to cover any areas that are large enough for your horse's head. 
Keep An Equine First Aid Kit 
If something goes wrong along the way, you don't know how quickly you will be able to get a vet to see to your horse, especially if you are in the middle of nowhere. That's why it's important to have a fully-stocked equine first aid kit with you at all times so you can provide emergency care after an accident. 
Following the correct safety procedure is vital when transporting horses. Make sure that you take your time and don't cut any corners because it could put you and your horse at risk.
*This is a collaborative post