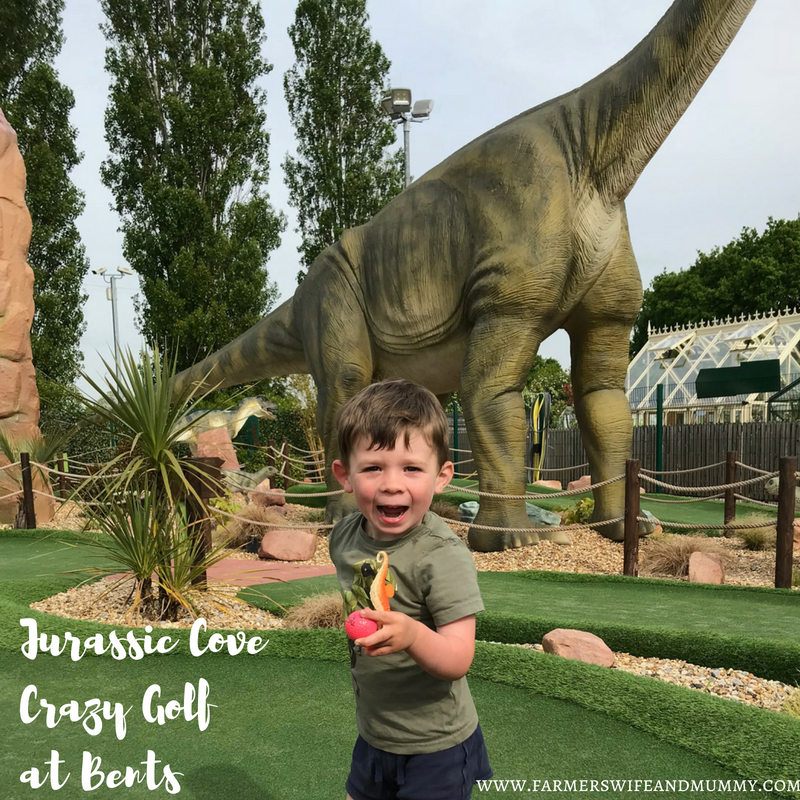 Bents Garden and Home opened their nine hole Jurassic Cove Adventure Golf in 2017 and it has become a firm favourite with my family. Not least for my dinosaur-mad three year old who refers to Bents as Dinosaur Lands which I love.
At just three miles away from the farm, it really is on our doorstep and it is still my favourite place to go.
Bent is my happy place. Where I go to cheer myself up and I never turn down an invitation there.
This summer, Bents has extended the Jurassic Cove Adventure Golf to 18 holes. The amazing animatronic dinosaurs are still there in all their glory but with the added extra of a band of unruly pirates.
A pirate galleon is moored in the centre of the attraction and there is a beautiful pool complete with crocodile and whale (the mouth of the whale is part of the golf course itself with players having to aim the balls into the mouth itself) as well as the pirates, one of which has an uncanny resemblance to a certain Jack Sparrow.
On arrival at Jurassic Cove, you are given a height appropriate golf club. I loved this. Each child got a different size and the lovely assistant even gave the baby the smallest size.
I had visions of coming out of the attraction with a black eye thanks to this part but thankfully, Baby J was more interested in the bright balls on offer which each child could choose.
I am not going to lie. None of my children are future golfers as yet. There will be no US Open on the horizon and Rory McIlroy need not worry. The beauty of crazy golf though is it doesn't really matter.
Back when we used to go on holiday, we always had a go on the crazy golf in Spain (I had to apologise in Spanish to the person running it after a very badly aimed shot hit him on the bottom) and I love that Bents has brought a bit of that to the UK.
A place where you can take the family on summer evenings to enjoy the lighter nights and the late sunshine.
The beauty of Bents though is that like on holiday, you can also enjoy a family meal too.
Bents started as just a garden centre over 80 years ago and my parents used to take me when the outdoor area was just a play area and a pond and the cafe was upstairs.
I loved it then but now, it is an actual destination.
After our round of crazy golf, the children enjoyed their dinner in the Fresh Approach restaurant while I sipped a cool drink and enjoyed a Viennese whirl.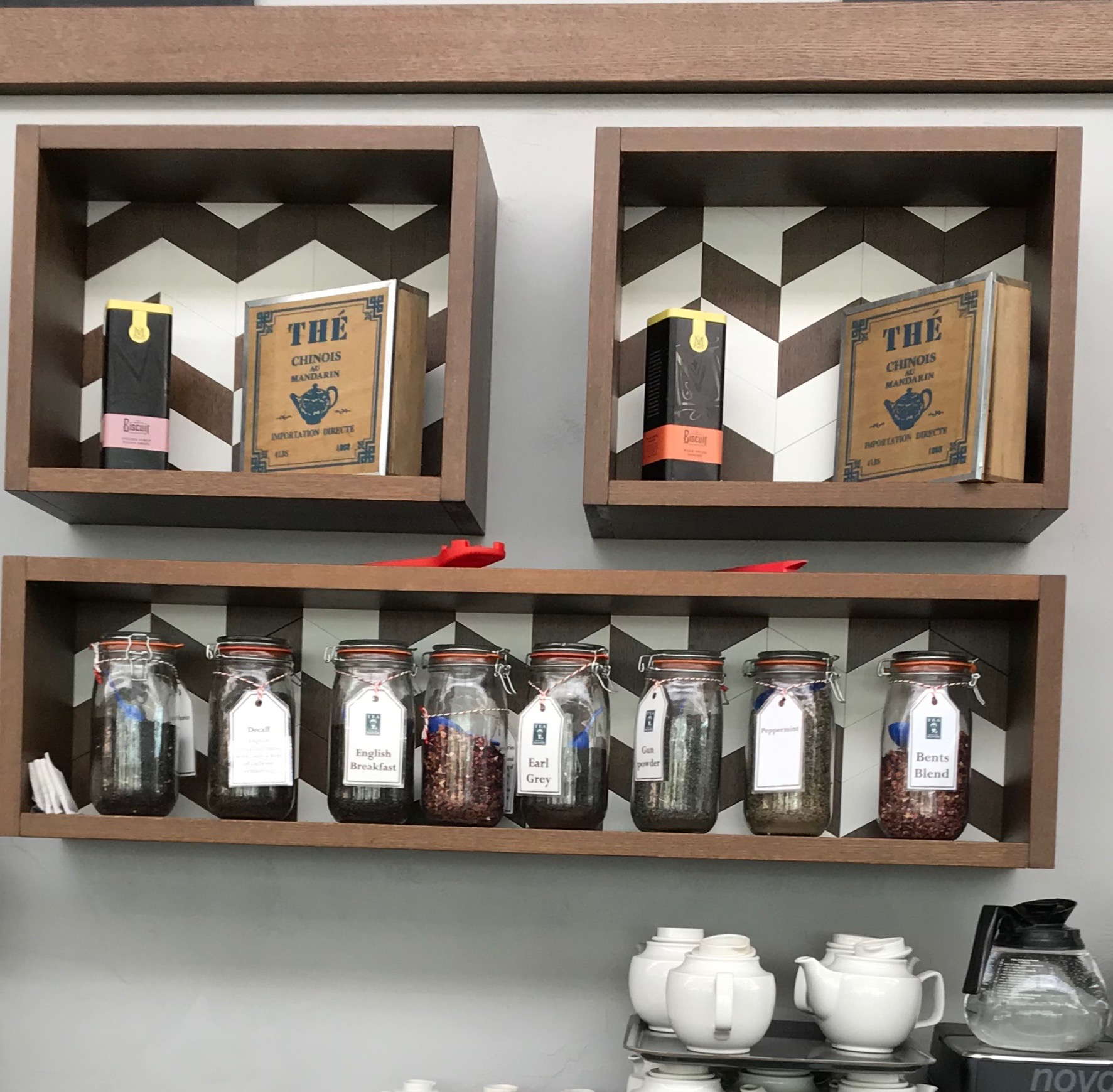 The food preparation there uses locally sourced ingredients and everything and I mean everything is made onsite.
I usually try to visit at lunch time because the soup they serve there is really the most delicious soup I have ever tasted.
I digress. I could write a whole post about their soup alone.
Bents is a destination. After Crazy Golf, you can let the children loose on the out door playground which is enclosed for piece of mind while you sit back with a coffee and a slice of cake.
Then there is the indoor sand pit which is always a big hit with my three. After all that, you can fritter the hours away meandering around the retail area which sells everything you would associate with a garden centre but much more too and the food hall and adjoining butchery is just out of this world.
My farmer loves the meat from there as well as the goodies at the deli counter and the fruit and veg on sale there is of the utmost quality.
We were so impressed with Jurassic Cove's extension. The 18 holes make it even more value for money and will be back to Bents Dinosaur Land very soon. There is also a dinosaur and pirate themed gift shop and an archeological dig complete with paint brushes so that little paleontologists can find dino remains.
Tickets to Jurassic Cove Crazy Golf cost £7.50 for 12 and over, £5.50 for ages 4-11, £4.50 for the under 4's.
Bents is located on Warrington Road in Glazebury, just off the A580 East Lancs Road. Do let me know if you visit and you can pop into the farm to stroke a goat.
We were invited to play our round of golf as part of a blogger open evening but all opinions are my own.