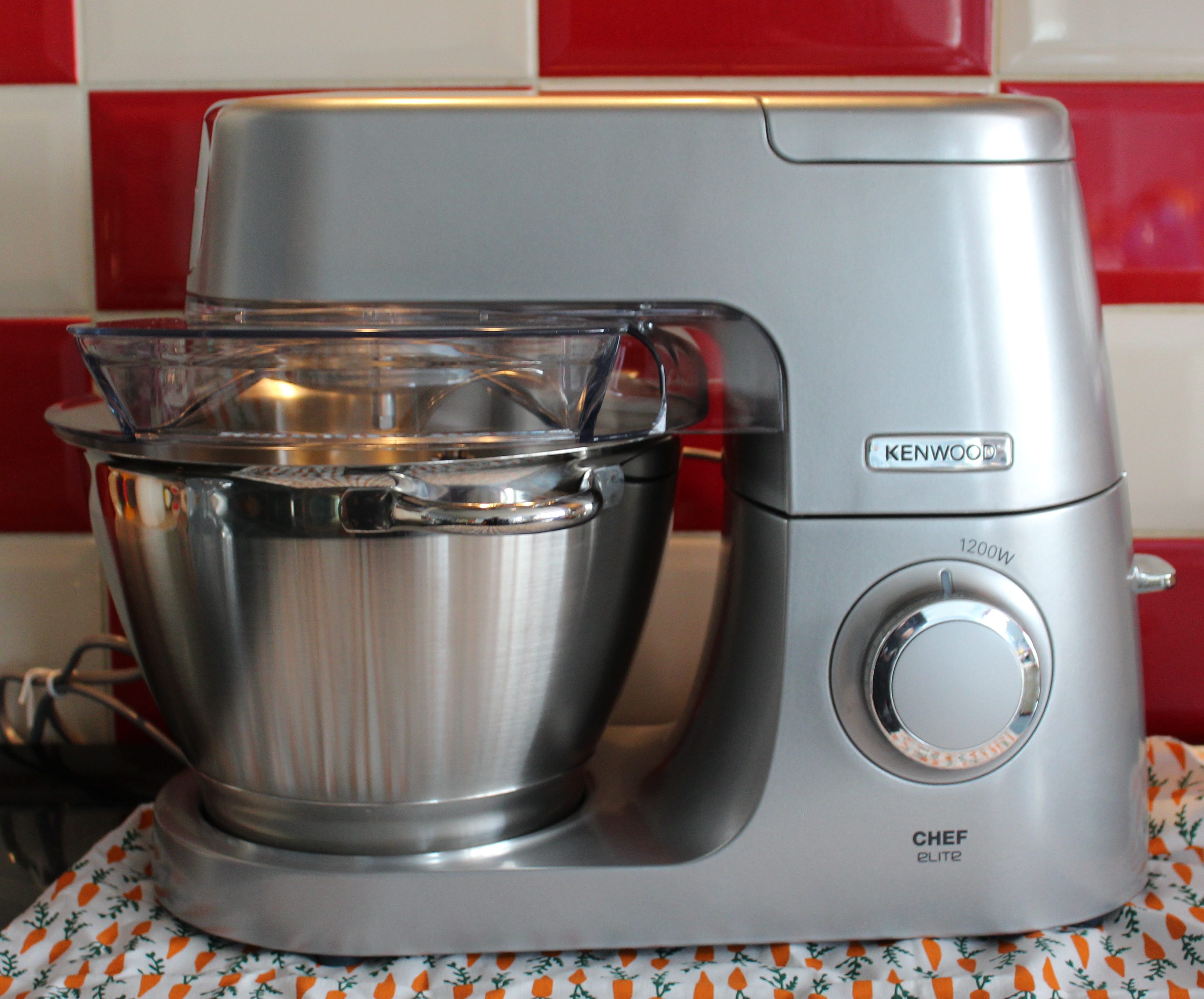 I love to bake. Since having the third farm baby though, my baking has slowed down somewhat. I just don't feel like I have the time.
I have often wished for a kitchen gadget that takes the time and effort out of baking and I am pleased to report that I have found it.
The Kenwood Chef Elite KVC5100S Kitchen Machine is everything you would want from a mixer and more.
A 1200 Watt power output, a dough hook for breads and pastries; a beater tool for whisking and a blending attachment which has the iconic K featured as part of the attachment itself. There is also a beater tool. Perfect for cake mixes.
A variable speed gives you complete control over your mix with a pulse function helps reach the ideal consistency.
On Mother's Day, when most people allow others to bake for them, I tried out my new mixer with a lemon drizzle cake.
I love that the mechanism is so powerful that you can leave it mixing while you do something else in the kitchen without worrying that half of the mixture is stuck to the side of the bowl, out of reach of the attachment.
This simply does not happen. The spatula which comes with the mixer will be very underused for this purpose.
I emptied the dishwasher and came back to a perfectly mixed cake batter.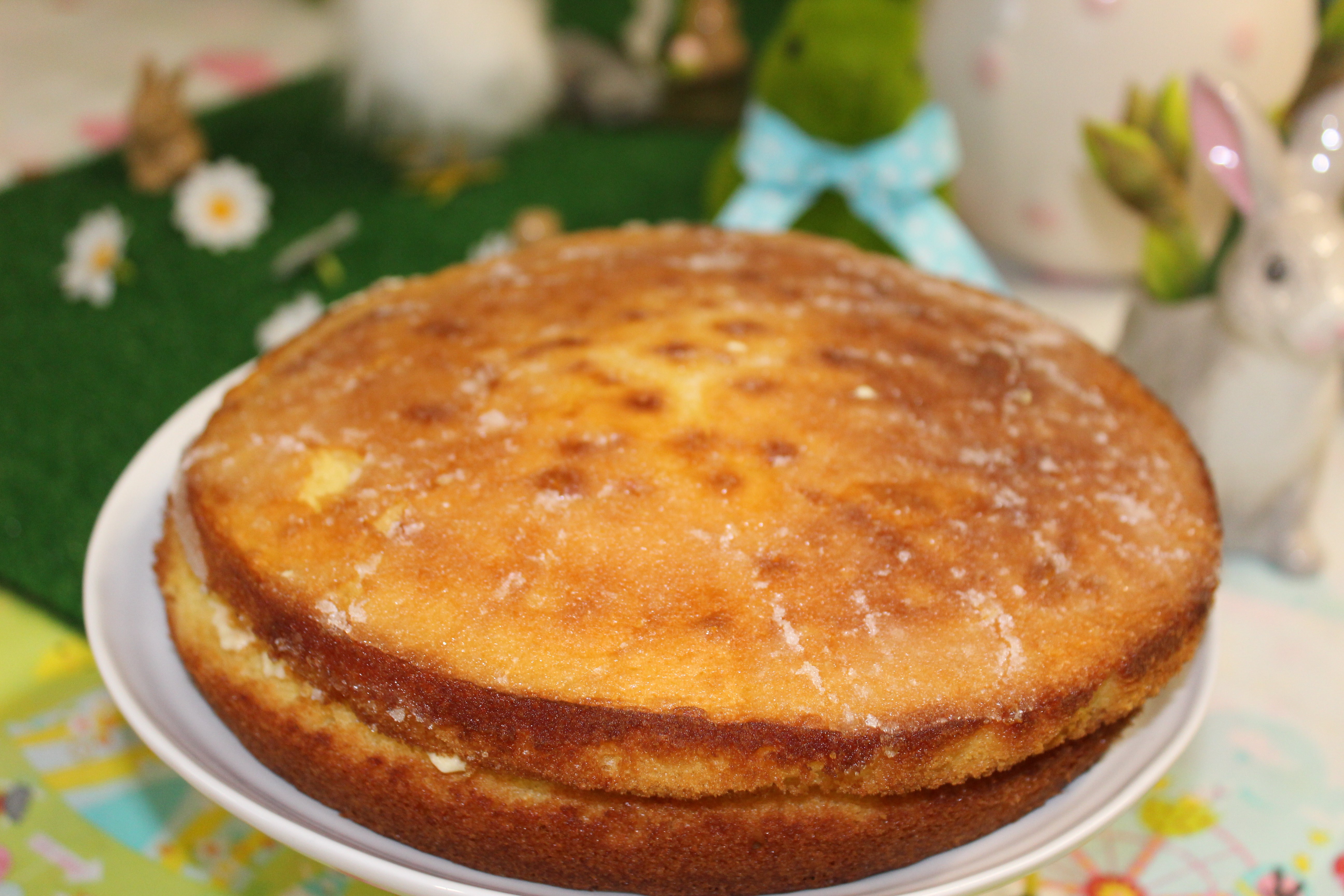 I put all of the attachments and the bowl in the dishwasher and waited for my cake to bake.
For my next baking session, it was the turn of my nemesis. Pastry.
While I acknowledge that homemade pastry really does taste better, I also acknowledge that with a farm and three children to look after, having to spend ages standing there, rubbing butter and flour together is not worth the hassle.
Well, no more. All I had to do was out the flour and butter into my Kenwood Chef Elite and turn it on.
I added a bit of sugar and orange zest too because I had mincemeat left over from Christmas which I wanted to use up but when the mixture had come together, I just popped it into the fridge, wrapped in clingfilm and went on my way until I had to roll it out.
I couldn't believe it. Pastry really was that simple.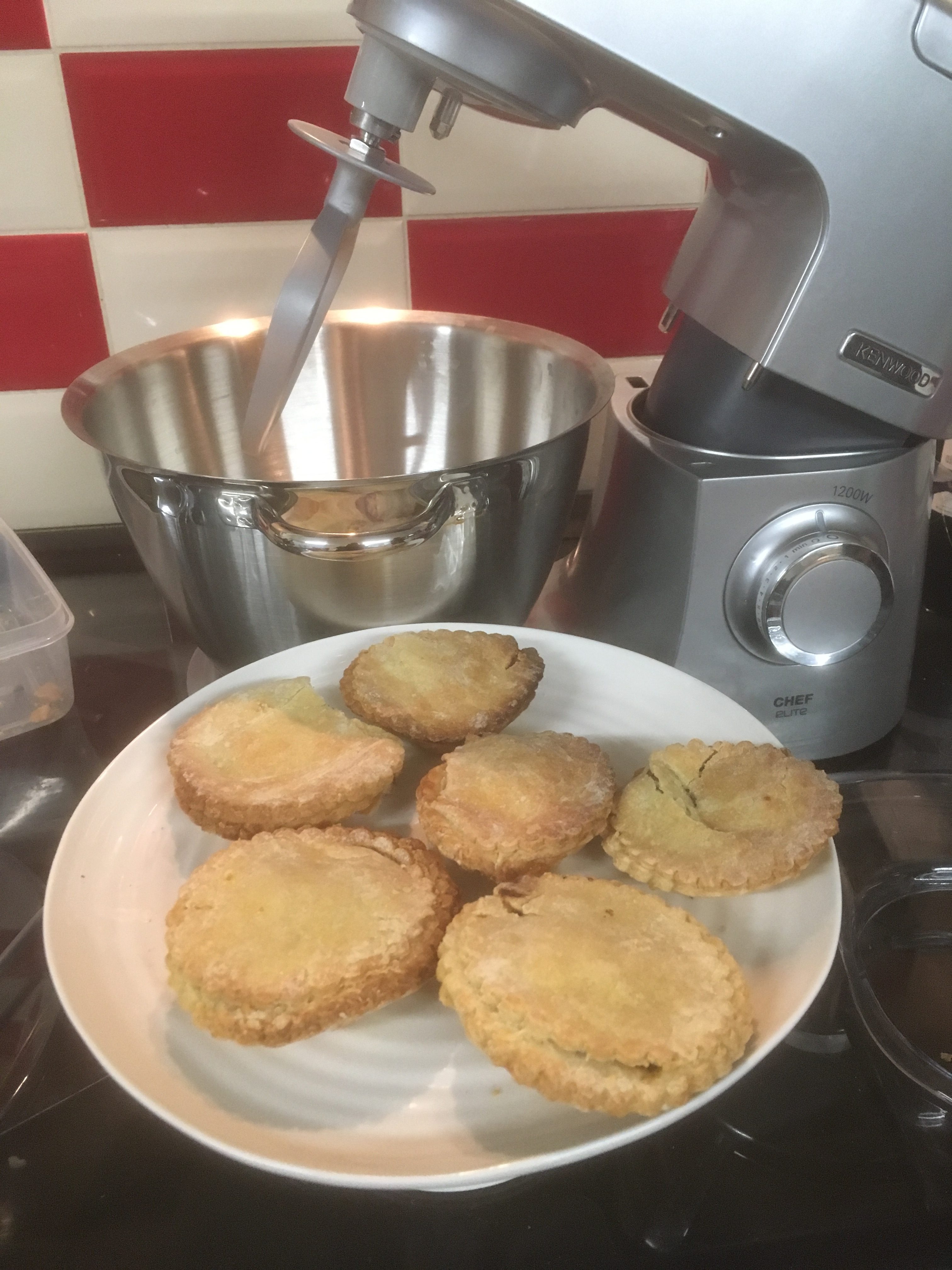 The Elite food mixer's 1200 Watt power output combines even the thickest of ingredients in no time at all.
I love, love, love the stainless steel bowl which has a 4.6 litre capacity and is perfect for pastry because it keeps so cool.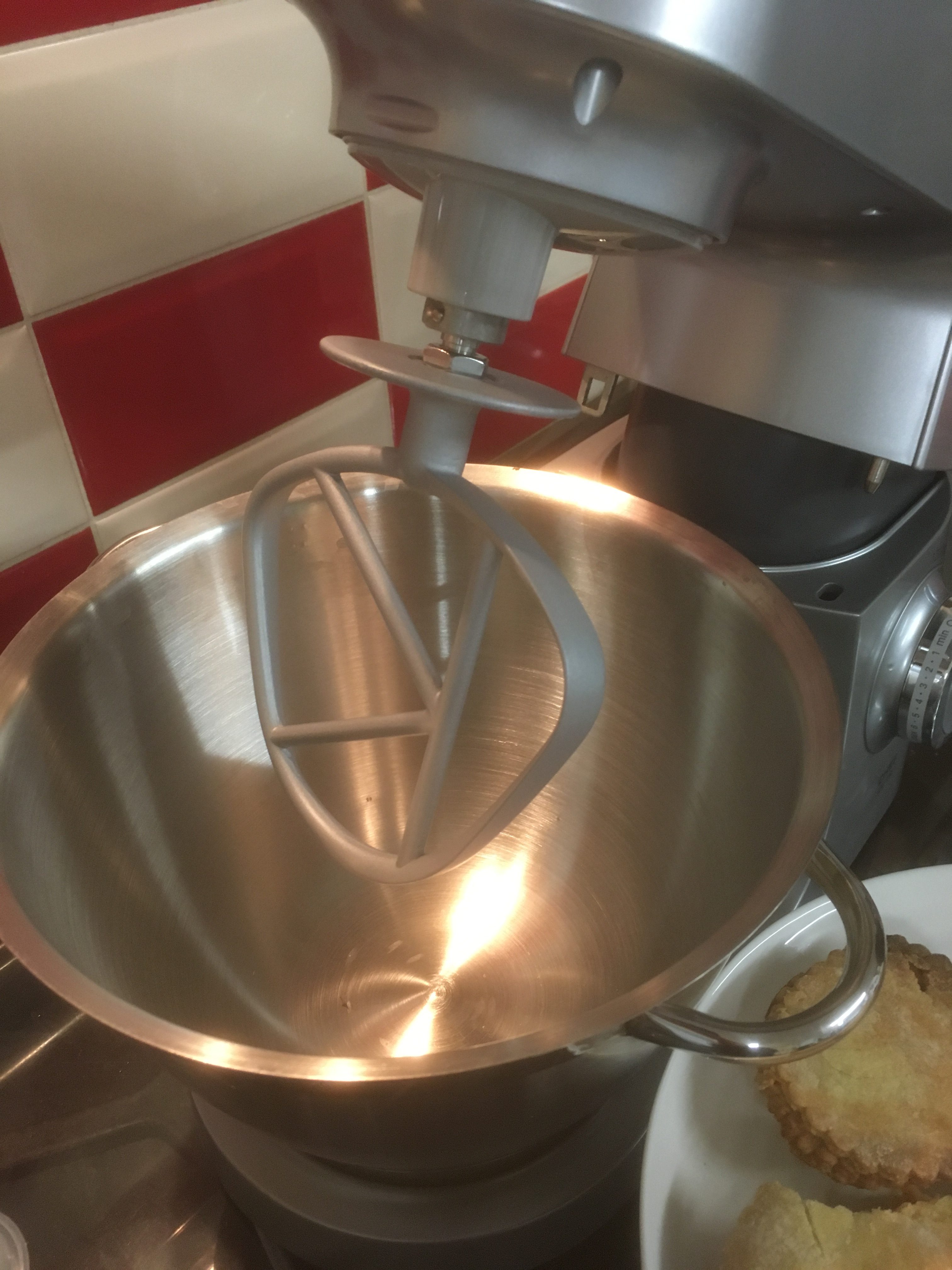 The splash guard is versatile and easy to take on and off. As I keep saying, it is the little things that make all the difference with Kenwood and the hinged door on the splash guard makes life so much easier when you have to add a little more liquid or another ingredient to your mix.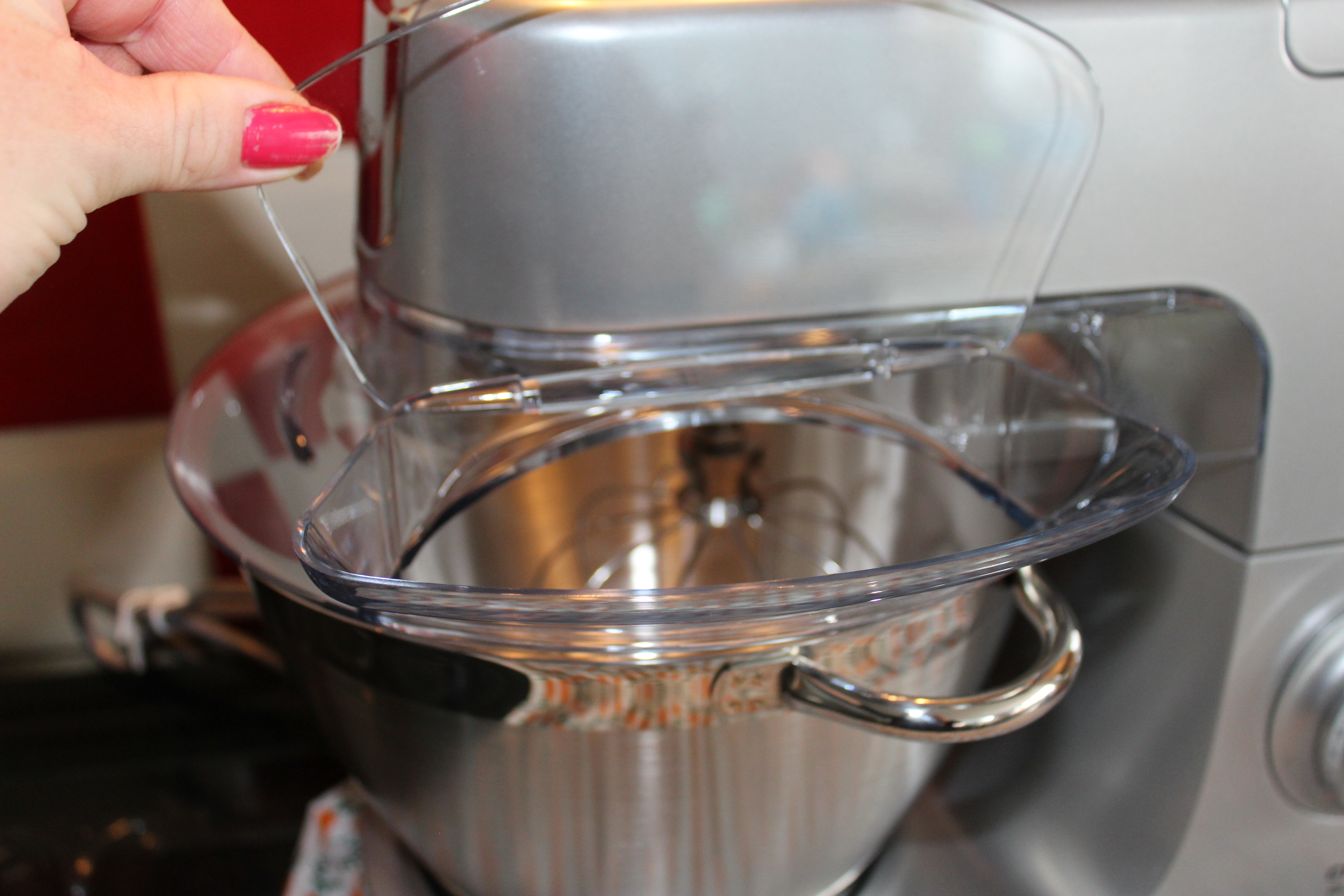 The possibilities don't end there though. You can also purchase extra attachments for all kitchen needs. A liquidiser, a citrus press, a must mill attachment, a slicer and shredder, a juicer, a mincer, an ice cream maker and and array of pasta maker makers and attachments.
I feel the farmer will never be stuck for ideas for Christmas and birthdays again. I have wanted a mincer for ages but never known which one to go for. Now the decision has been made for me.
With a large family and a farm to keep ticking with sustenance, I needed a really robust food mixer to do the job and the Kenwood Chef is all of these things and more.
The only problem is, when people now ask me if I have made the cakes and pastries myself, I don't know if I will be cheating by saying yes. The Kenwood Chef Elite is so good, it is that which has made the goodies. Not me.
The Kenwood Chef Elite retails at £389.
*We were sent this product for the purpose of this review but all opinions are my own.
*Edited to add: I have since bought the mincer attachment for when we get lamb back from the abattoir and it was amazing. The attachment fitted onto the top of the mixer and the electrical element in the mixer is what powered the mincer. No brute force required. I am excited to see what I can get next.