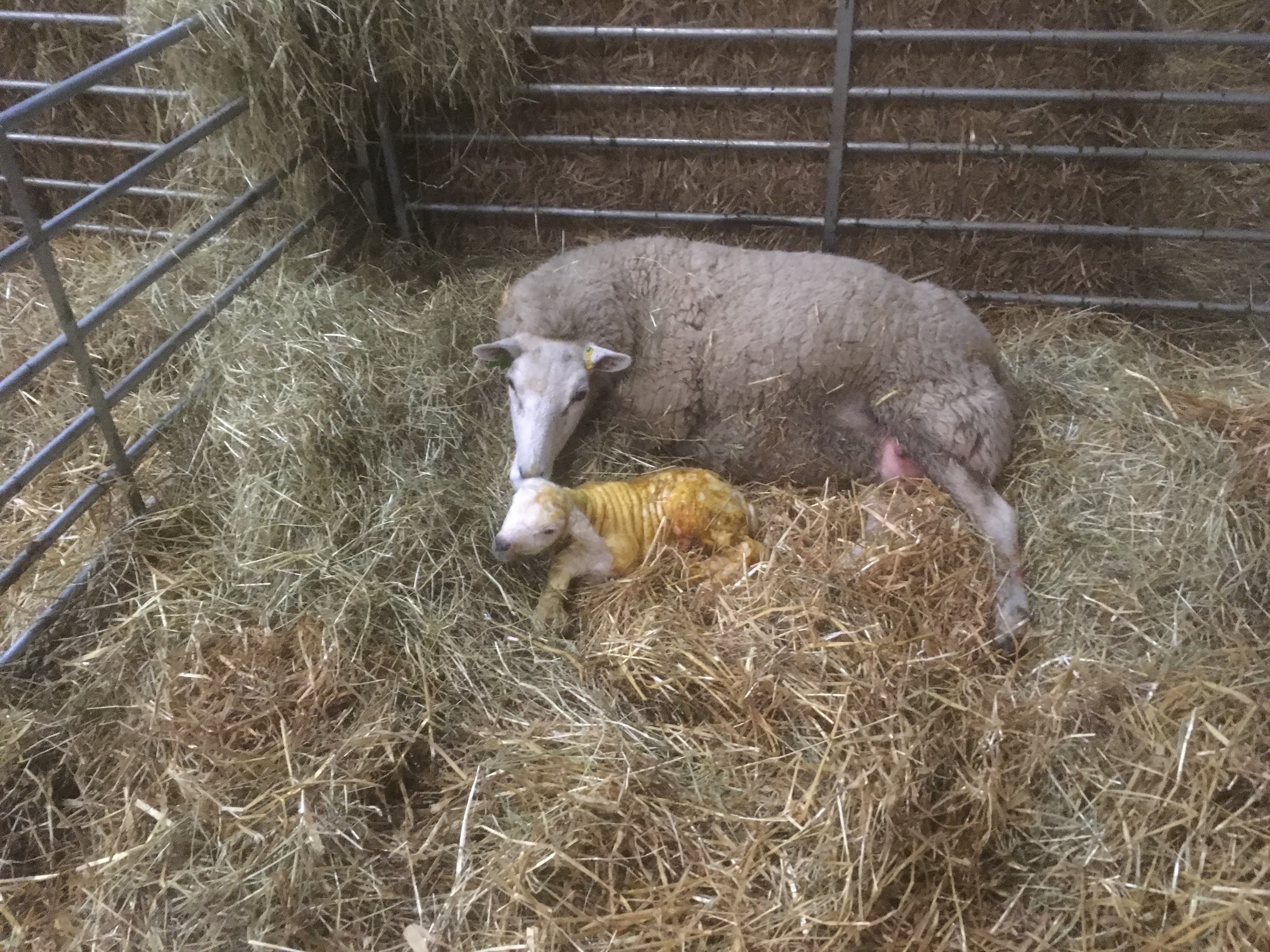 We are well into lambing now and I think most people are aware of what happens. We are lambing inside this year so the farmer goes into the shed each morning to see if any have been born.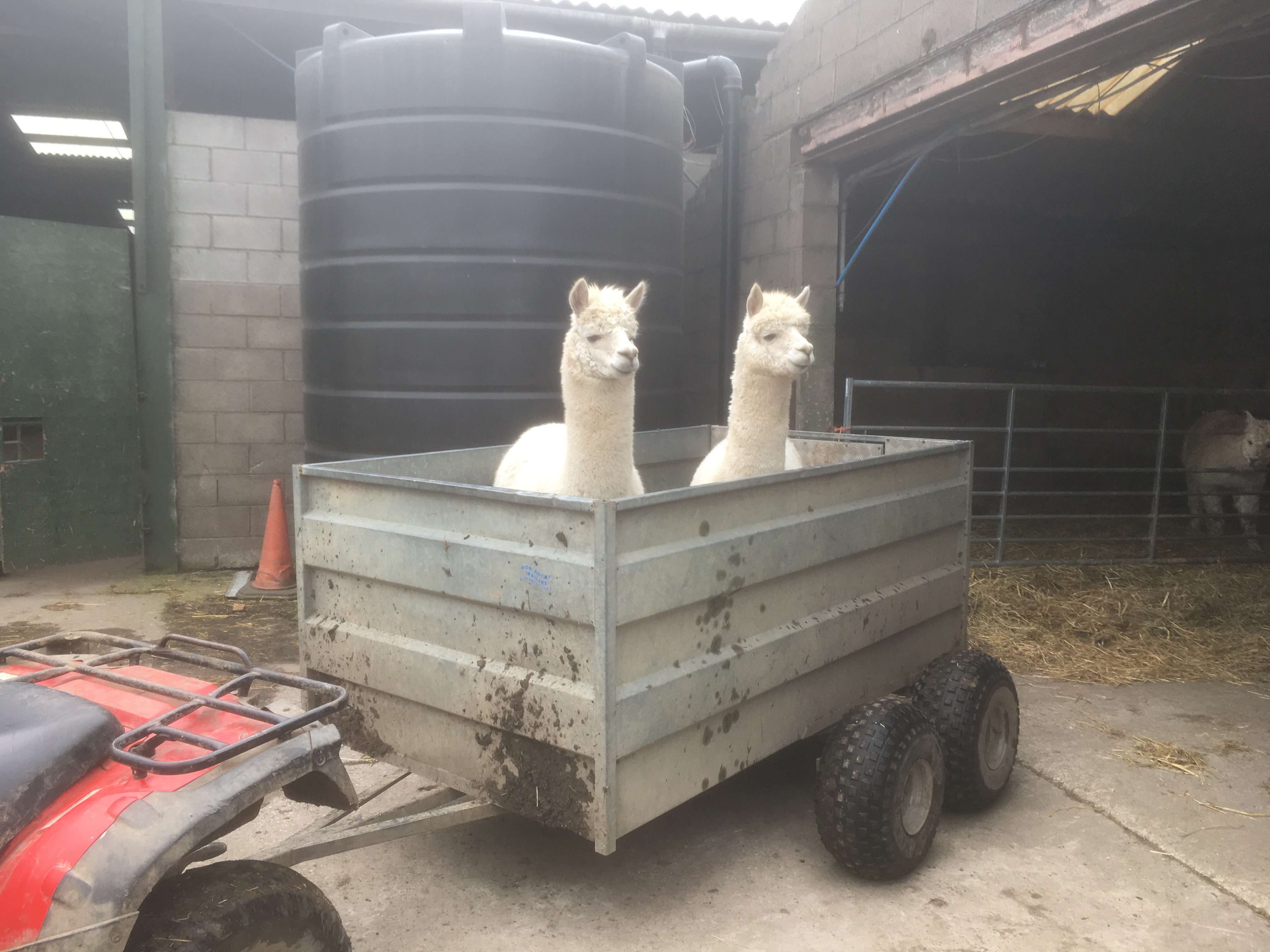 If he is lucky, all the new lambs are with their mothers and he pens them up to bond before they can be sent to the field where the alpacas have been installed to guard against foxes.
If he is not lucky, it will be a sea of lambs and he will have to work out who the mother is. It can be hard work when you have to move the lamb to see if a ew will go over and often, ewes who are yet to lamb will try and mother a new lamb as her hormones must make her incredibly broody.
Sheep have two teats so triplets are a problem. We try to keep them on the mothers and monitor them closely. If one seems to be going down hill, we tend to take the strongest one away to bottle feed so that the weakest will fully benefit from the ewe's milk.
At the time of writing, we have around seven pet lambs. They are sometimes referred to as orphan or cade. They are very rarely real orphans. Our hardy sheep don't tend to die when giving birth. It is usually a triplet or that the mother has rejected them.
Rejection can happen if the sheep thinks there is something wrong with the lamb but often, we don't know the reason so there is another lamb in the pen.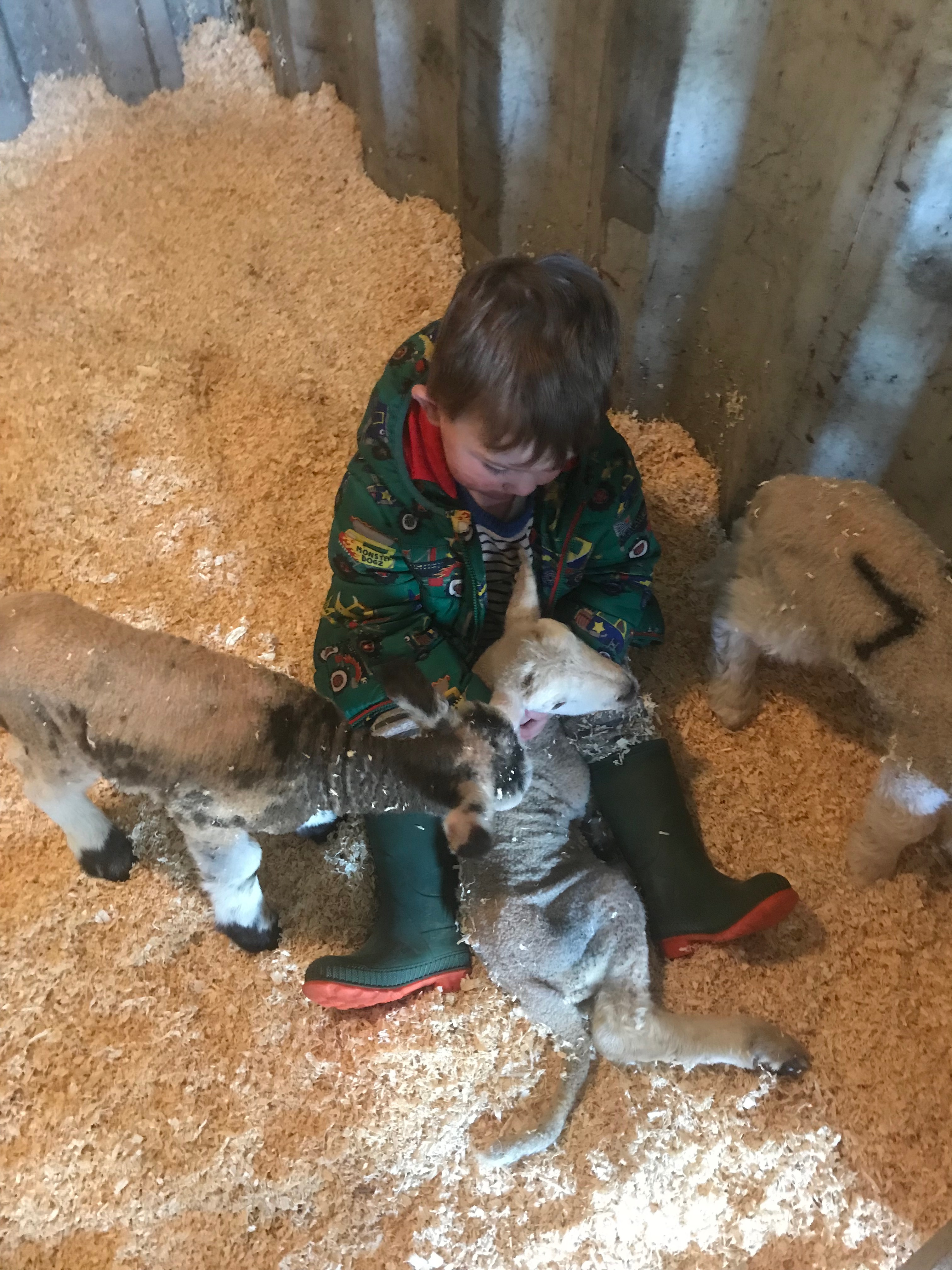 The first thing to hit you when you go in with the lambs is how cute they are. Most baby animals are cute but lambs are special and their cries are so like a baby that I have been caught out a number of times thinking one of the children was crying.
When I go in, they think I am the ewe as I am the one who feeds them and they will try to get milk by butting your leg, finger, nose or anything else they can get hold of. The more established lambs will feed really vigorously from the bottle while the young and weak need you to open their mouth and put the teat in.
It is so satisfying when the lambs drink. We often use things that belonged to the children-namely bottles and the baby gets quite cross that he cannot have any of the lamb milk.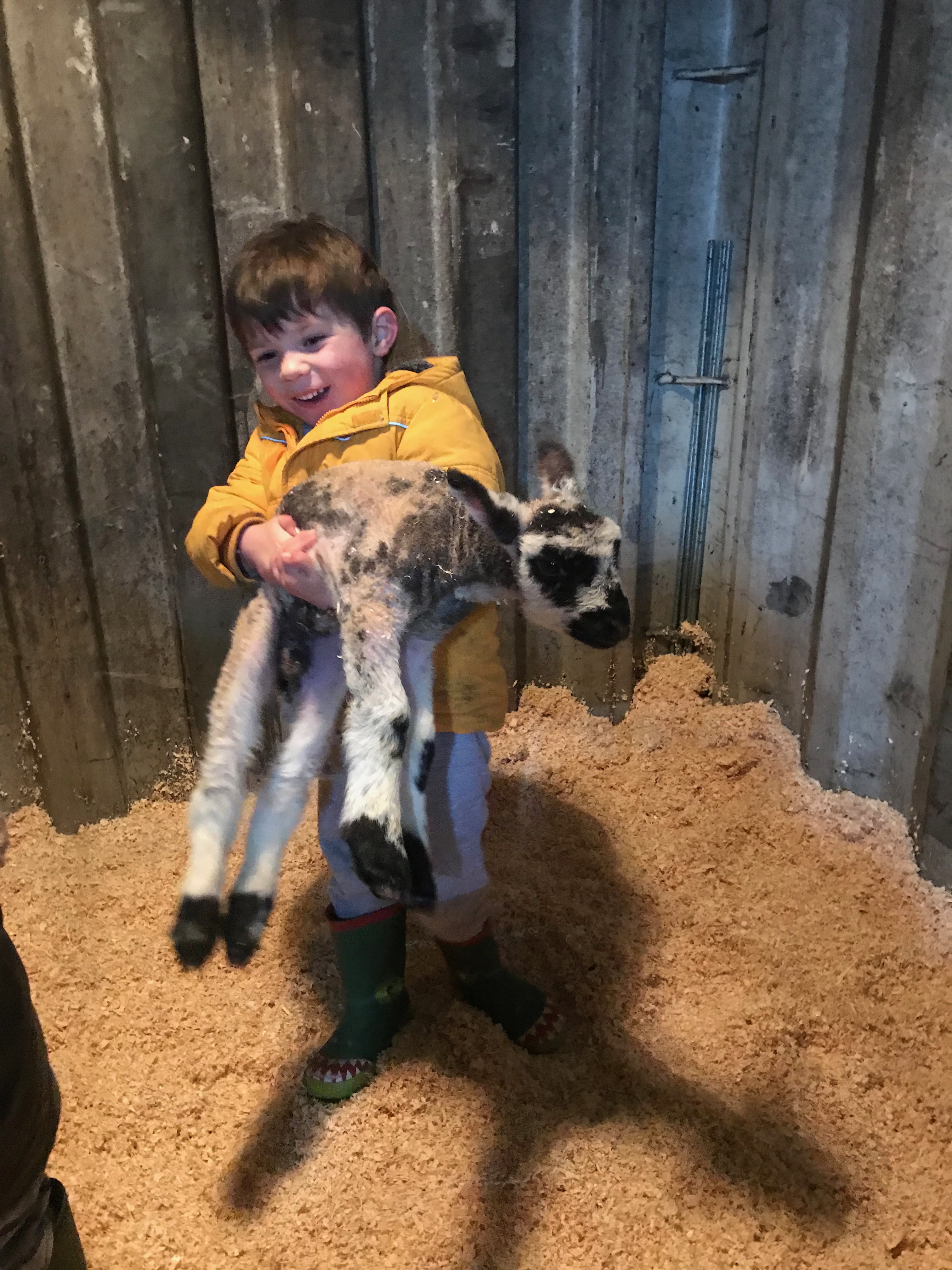 We use a powdered ewe replacement milk and you can make it up with cold or warm water. We use a mixture of the two as it has been quite chilly recently and warm tummies are always better than cold-especially over night.
We don't tend to feed during the night. They get their last feed at 10pm and their first one at between 6 and 8am.
Lambing never gets boring. Each lamb (and ewe) has their own personality and, due to the nature of life, death and farming, no year or day is ever there same.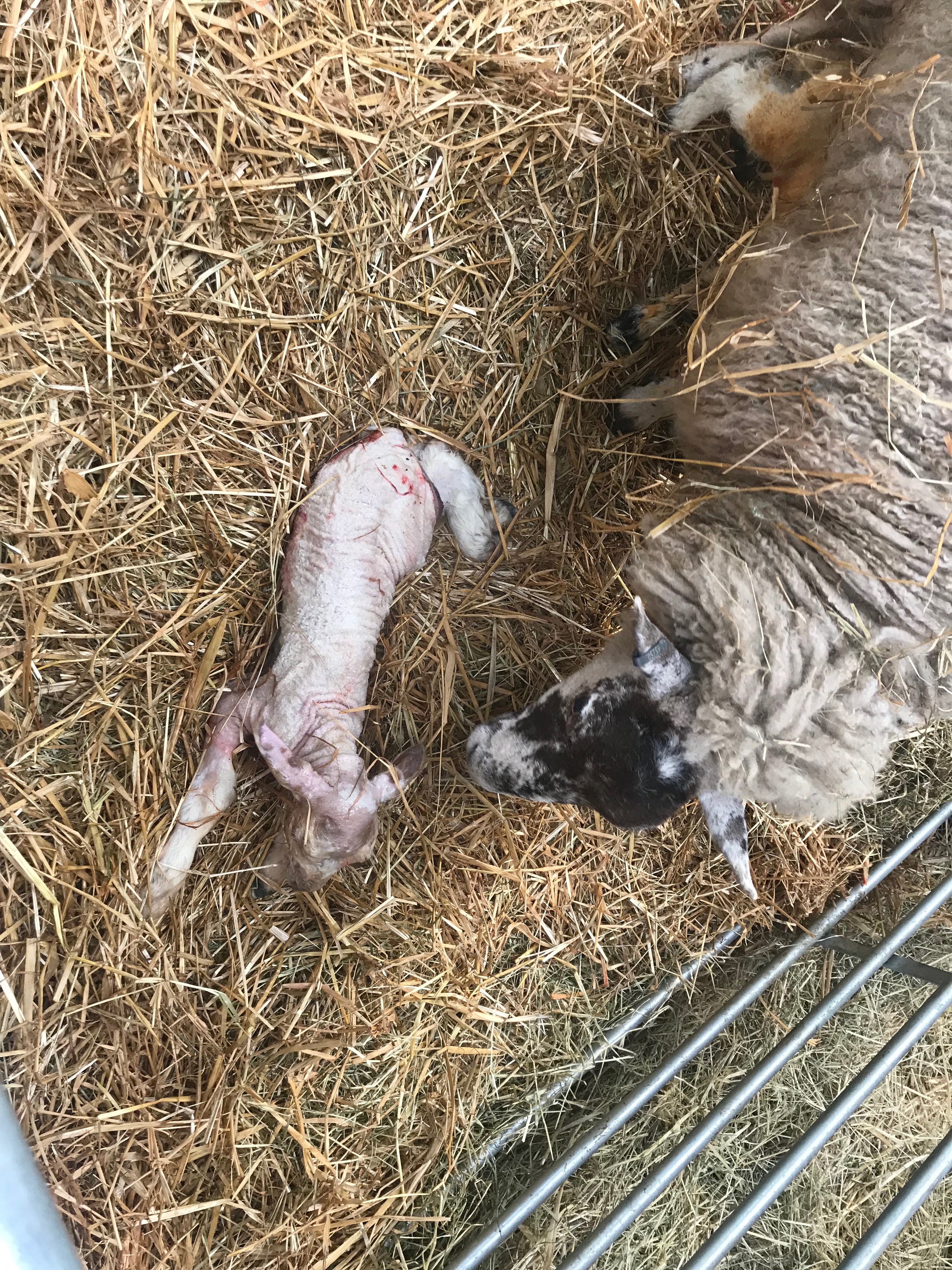 If you would like to know anything else, do ask in the comment. I am off-back to the lambing shed.