So this week, Boo has started going to nursery each morning. She was three in January so, after the Easter term, she got her free Early Years Entitlement.
I have mixed emotions about it really.
On one hand, she needs to go. She needs to interact with other children, learn routine and to listen.
On the other hand, I am bereft. My baby is being looked after by someone who isn't me or our family.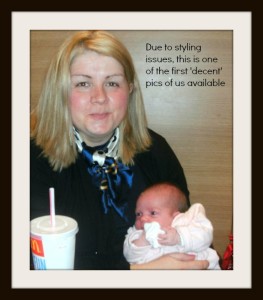 When I went back to work after six months maternity leave, Boo hadn't been cared for by anyone else but me. Fair enough Hubster had been there some of the time but it was me who wiped her tears, changed her nappies etc.
When I first went back to work, I did three days (I have since reduced that to two) and the first day when my Dad picked her up to take her to my parents' house, I'm not going to lie, I sobbed.
I've never found it easy leaving Boo. I was 31 when I had her and I felt I had done all my partying by then. She was a lovely surprise and I felt like I owed it to her to care for her the best way I knew how.
Any mother will tell you, it's not easy.
Those first few months when you have sick down you for most of the day and don;t make it out of the door but I wouldn't change it for anything.
So at her last toddler music class, which I have blogged about before, I sobbed too. My baby is growing up.
Nursery is like the bridge to school. It will prepare her for discipline and learning.
While many children have been in childcare for years before school, Boo has not.
I paid for her to attend a couple of sessions before the free Early Years so that it wouldn't be so much of a shock to her and she has come on leaps and bounds and enjoys it.
I took this week off to enable me to take her and collect her every day for the first week and, up to now, we have had tears each day.
The teachers say she is fine once I've left but has worked out the amount of time she is there and often looks to the door when I am about to arrive.
It breaks my heart to leave her crying.
Even though it is in her best interests, I would like to keep Boo under my wings forever. To shield her from the world-the nastiness, the danger, the meanness.
I can't do that though.
Goodness knows what I'll be like when she goes to school.
I might need counselling.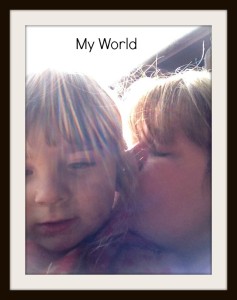 That girl is my life. She is the most amazing thing to have ever happened to me.
I've just got to learn to lift my wings a bit and let that little chick fly.