Childhood obesity is on the increase and the UK faces a growing crisis concerning children's health and diet preferences. According to new research carried out by Leeds Beckett University1, nearly a quarter of British children under the age of five are overweight or obese – the second-highest proportion of overweight under-fives in 28 countries studied.
Apparently, the toddler years are a key time to influence diets and a time when it is possible to establish lifelong healthy eating habits and a love of food. According to The Healthy Start Alliance Manifesto2, good nutrition in the early years contributes to good health and wellbeing in infant years and beyond.
Organix believes children deserve to eat well and that food for children should be healthy, tasty, and labelled honestly, so parents know what they are feeding their families. They know it can be difficult to make good food choices and avoid the junk when the information can be confusing, so Organix helps make sense of it all with simple and clear information, practical advice and its range of Goodies – organic toddler foods with no unnecessary or artificial ingredients.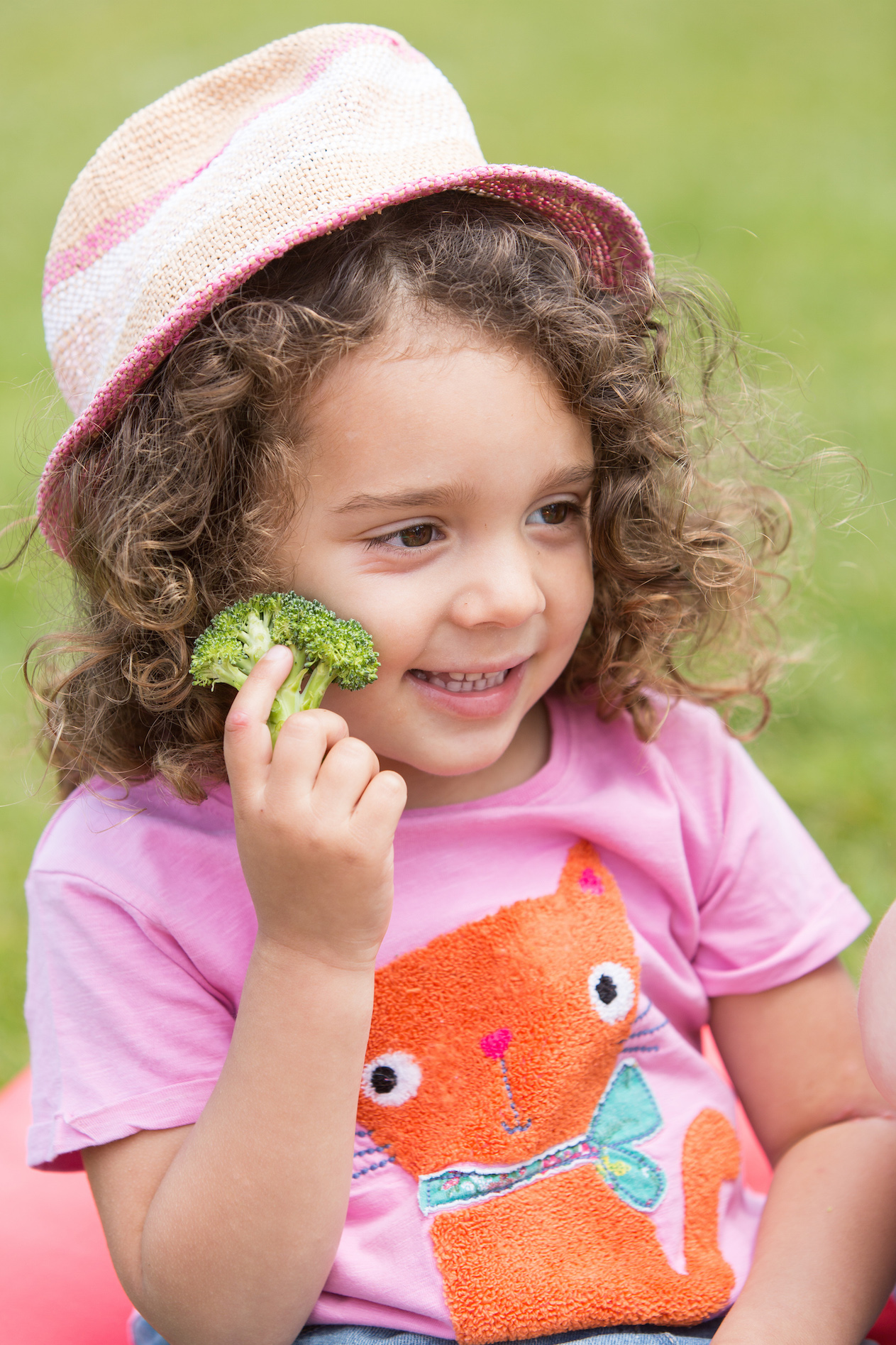 As your baby grows into a toddler, it's a time of rapid change and extraordinary development – a time when diet habits and preferences start to form. That's why Organix is launching its #LoveGoodFood campaign for toddlers, designed to help little ones love good food in these early years, so they grow up to be healthy, little food explorers.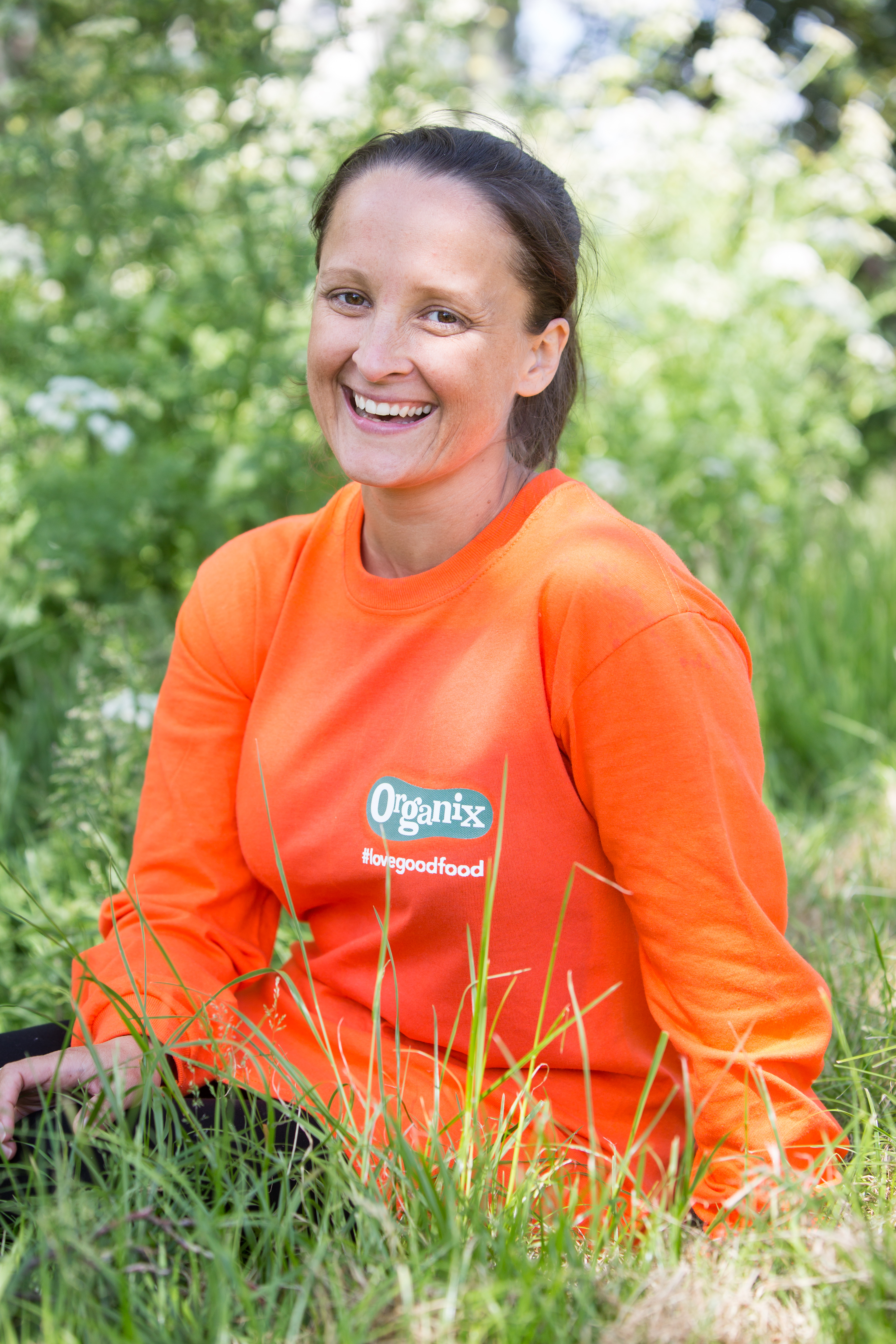 With the help of children's food expert Lucy Thomas, who runs fun workshops encouraging children to love fruit and vegetables, and Dr Frankie Phillips, Nutrition Advisor to Organix and a registered dietitian specialising in feeding babies and toddlers, Organix is launching its Little Book of Good Food – Toddlers & Families. It's packed with advice and tips for parents on providing a healthy diet for little ones as they continue their exciting journey with food through the early years and beyond. You can download your free copy here: www.organix.com/lovegoodfood
Organix is also launching a series of Love Good Food short videos, with Lucy and a group of toddlers exploring, enjoying and sharing the wonderful world of fruit and vegetables, from broccoli to bananas, through play, rhymes, song and storytelling. You can watch them here: #lovegoodfood
Just when you think you know what your toddler likes to eat, and you are confident they are eating a healthy, balanced diet, your little one's growing independence with food means they might take matters into their own hands – perhaps refusing to eat at mealtimes or becoming fussy about food.
Inspiring children to enjoy fruit and veg is Lucy Thomas' passion. As author and founder of 'Mange Tout', her methods have been recommended by experts from Great Ormond Street Hospital.
Lucy says, "It can be challenging for parents to get their little ones to eat fruit and veg, however, toddlers are naturally curious about the world around them so helping them learn about the colours, the funny shapes, smells and textures of a variety of fruit and vegetables in a fun environment and away from mealtime can really help get them excited about food. As parents we tend to think about food as just eating, but we forget the simple pleasure that children can get from peeling their own banana for example, enjoying how it feels to peel off the skin."
Try these fun ideas from Lucy to help encourage your little one to explore and enjoy fruit and veg:
Encourage a wider interest in food, without asking them to eat or taste anything. Get them to smell, kiss, lick or crunch. You can show your child how to smell strawberries and lick one to feel the bumpiness of the seeds on the outside.
Give them lots of opportunities to touch and handle fresh fruit and vegetables, whether out shopping, at home cooking or even growing food. This will help them be more relaxed and interested in food.
 Get a little messy – let your little one squash a tomato or squeeze an orange while you are cooking. If they feel comfortable handling a food they are more likely to want to eat it.
 Let your child explore different textures of food by juicing, blending, grating or mashing foods with your help.
 Explore vegetables raw as well as cooked, it's a great way to overcome a dislike of a vegetable. For example, small crunchy florets of cauliflower for dipping are delicious – and taste very different to cooked cauliflower.
Healthy eating for toddlers
Toddlers need nutritious foods to promote healthy growth. Their early experiences with food affect their daily wellbeing and their long term growth and development, as well as the creation of healthy food habits.
According to Dr Frankie Phillips, Nutrition Advisor to Organix, encouraging and starting to make healthier food choices in the toddler years will make it much easier later on for children to eat a good balance of foods.
So what does a healthy diet for very young children look like and what's the right portion size? Dr Frankie Phillips suggests following these tips:
Regular healthy meals and snacks – toddlers need to snack as their tummies aren't big enough to take on board enough energy and nutrients from just three meals a day.
Plenty of choice and balance – a varied diet containing a selection of foods will provide the essential nutrients they need.
Each day aim for 5 portions of starchy foods, 5 portions of fruit and vegetables, 3 portions of dairy foods and 2 portions of meat, fish, eggs, nuts and pulses (3 if vegetarian).
Lots of tastes in a range of different fruit and vegetables.
Different colours, tastes and textures to add variety to the diet.
'Me-sized' portions. There's no such thing as an ideal portion size for all children, as size, growth and physical activity levels vary.
Not adding extra sugar or salt – too much salt isn't good for toddler's kidneys and sugary food encourages a sweet tooth and can cause tooth decay.
Enough healthy drinks to keep them well-hydrated.
Healthy snack choices from Organix Goodies
For little ones growing up, Organix award winning Goodies toddler snacks are great for all occasions. There's a variety of fun shapes and exciting flavours to discover, in just the right portion size for little ones of 12months+, all wrapped up in bright and colourful packs with activities to encourage play. Choose from soft oaty bars, corn puffs, biscuits, crackers, rice cakes and fruit snacks, they all come with the Organix No Junk Promise, a commitment to never adding anything unnecessary or artificial and parents can check as the labelling on our foods is always clear, open and honest.
For lots more advice on toddler foods and tasty, healthy recipes for all the family please visit www.organix.com. To download a copy of The Organix Little Book of Good Food – Toddlers & Families visit www.organix.com/lovegoodfood and you can watch the Love Good Food video at: #lovegoodfood. Join the conversation at #LoveGoodFood.
*Organix sent me a lovely hamper in return for this blog post and you can win one too. Just fill in the Rafflecopter below.