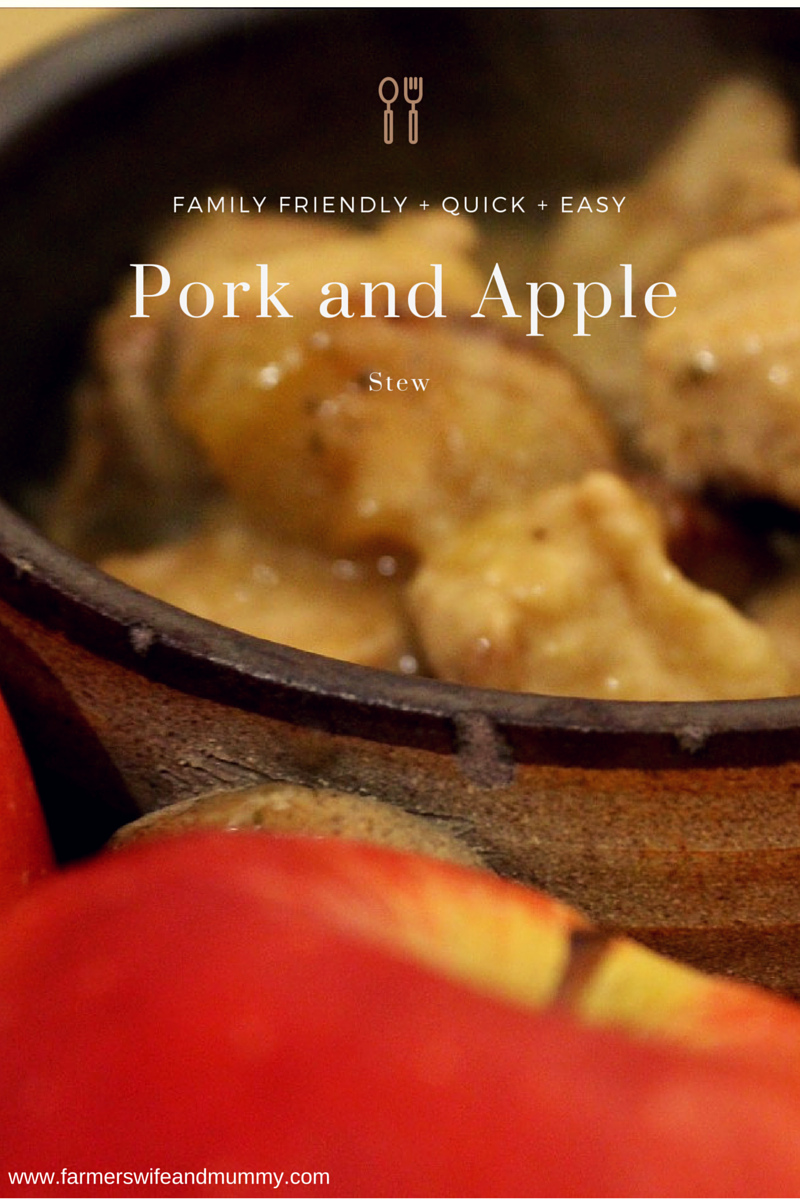 Getting the whole family to eat the same thing can sometimes be a struggle but with children (babies especially) enjoying sweet things more than savoury, this pork and apple stew recipe has proved a winner for weaning right through to Hubster and it couldn't be easier.
You will need:
One British pork chop per person (the children share one between them)
One onion
One (British) eating apple
1 pint chicken stock
1 carrot.
1 tablespoon plain flour
Method
Cut the pork into cubes and place in a casserole dish.
Cut the onion. Apple (don't bother peeling it) and the carrot into bit sized pieces and put them in the dish too.
Sprinkle the flour into the dish and pour over the stock.
Bake on high (200degrees) for 20minutes and then turn down to 130-50 for 40-50 minutes.
Serve with creamy mash and leafy vegetables.
Puree for babies.