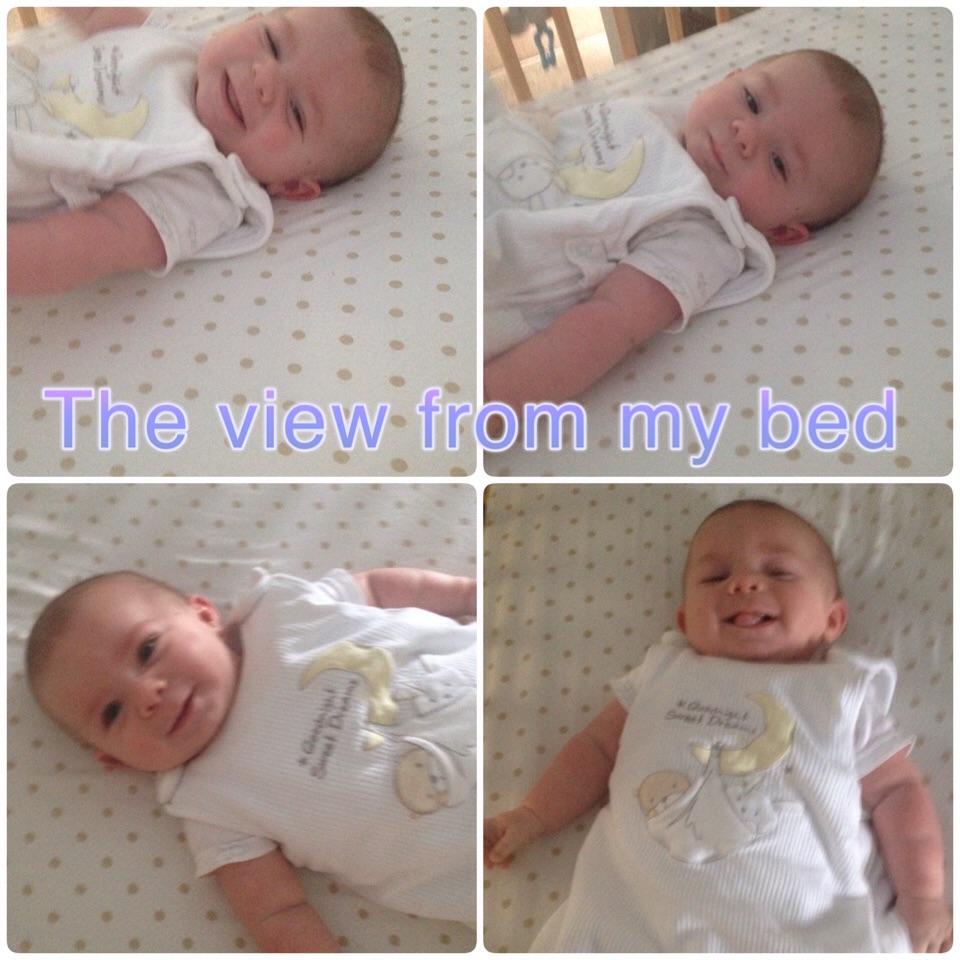 It is accepted that sleeping in the same room as your baby is the safest option for the first six months.
While I imagine most parents have their baby in their bedroom, as usual, we have done it differently. I have slept in Baby G's room since the day we brought him home.
It made sense, to us. Hubster works hard. It seemed pointless for us both to be tired and he got up with Boo in the morning and sometimes let me have a nap.
It worked for us.
The thing is, with G being six months, it would be totally acceptable for me to go back to my own bedroom.
The thing is though, I am a bit reluctant to do so.
The nursery is lovely. I have a bed to myself, there are no duvet-wars, Baby G does not snore. To be honest, I could write a whole page of excuses to stay in the same room as my son. Forever.
I'm just not sure it's the done thing for a 15 year old to be sleeping in the same room as his mother.
I know I have to do the right thing and go back into my room. I know I must go.
I may just stay in my little nest for just one more week month.
What were your sleeping arrangements like when you had a baby?