Picture the scene. Lunch time started like any other. The realisation that you only have a bit of cheese in the house so it would be a boring sandwich again because the baby is asleep and, if you're honest, even if he wasn't, you wouldn't have the energy or the inclination to venture out for supplies.
Then the post arrives with an exciting looking parcel from Scarlett and Mustard.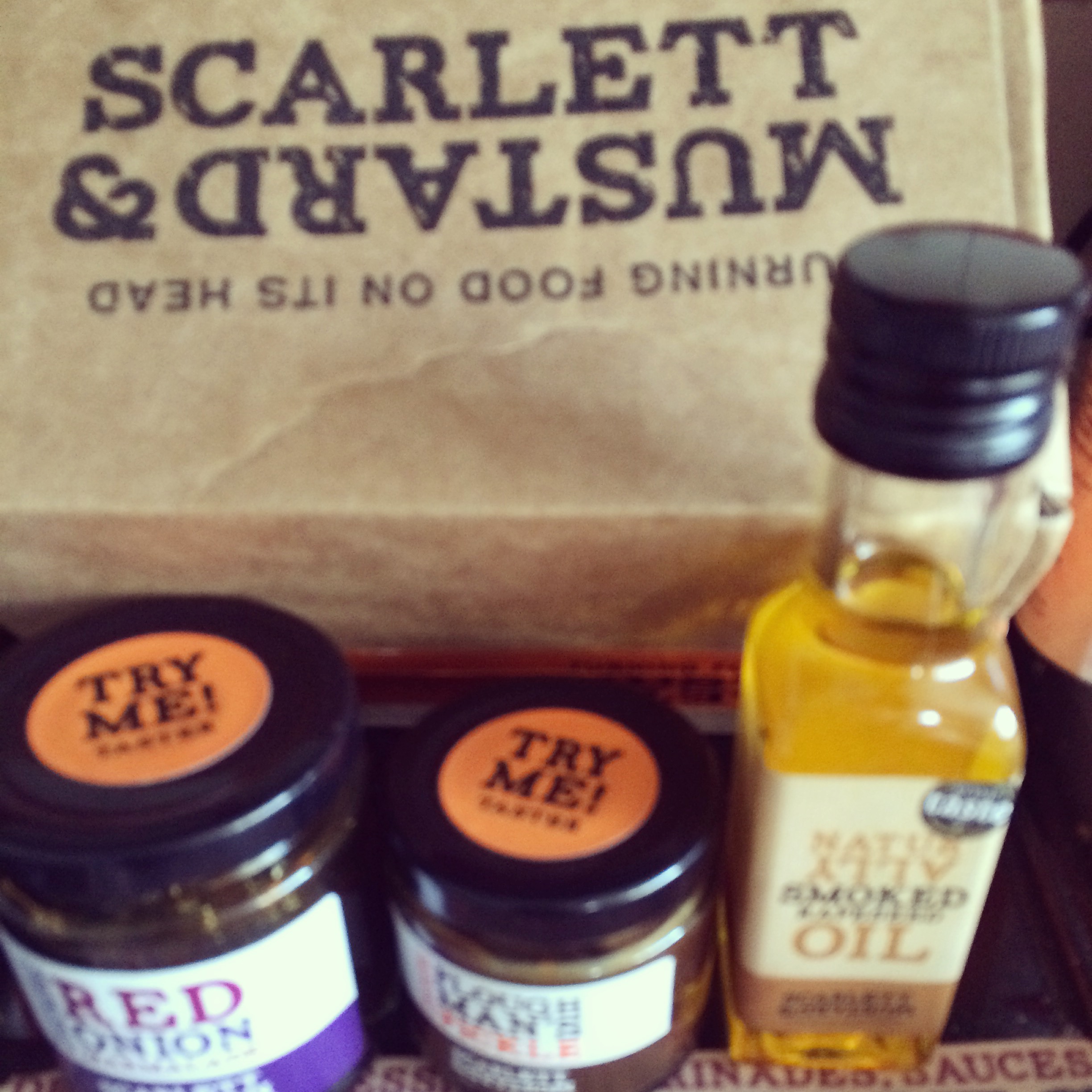 Your heart skips a beat to find out what delights are in the box.
You slowly realise that you will never be faced with a boring sandwich for quite some time.
The problem was whether to choose the Red Onion Marmalade or Ploughman's Pickle?
That first time, I stayed traditional and went for the Ploughman's Pickle and oh my days, was it worth it.
The crunch of the fruit and vegetables with the sweet, sticky sauce was just delicious and I couldn't wait to try more.
In fact, that first time, I spread a little more pickle on a cracker just to check my taste buds hadn't deceived me.
They hadn't.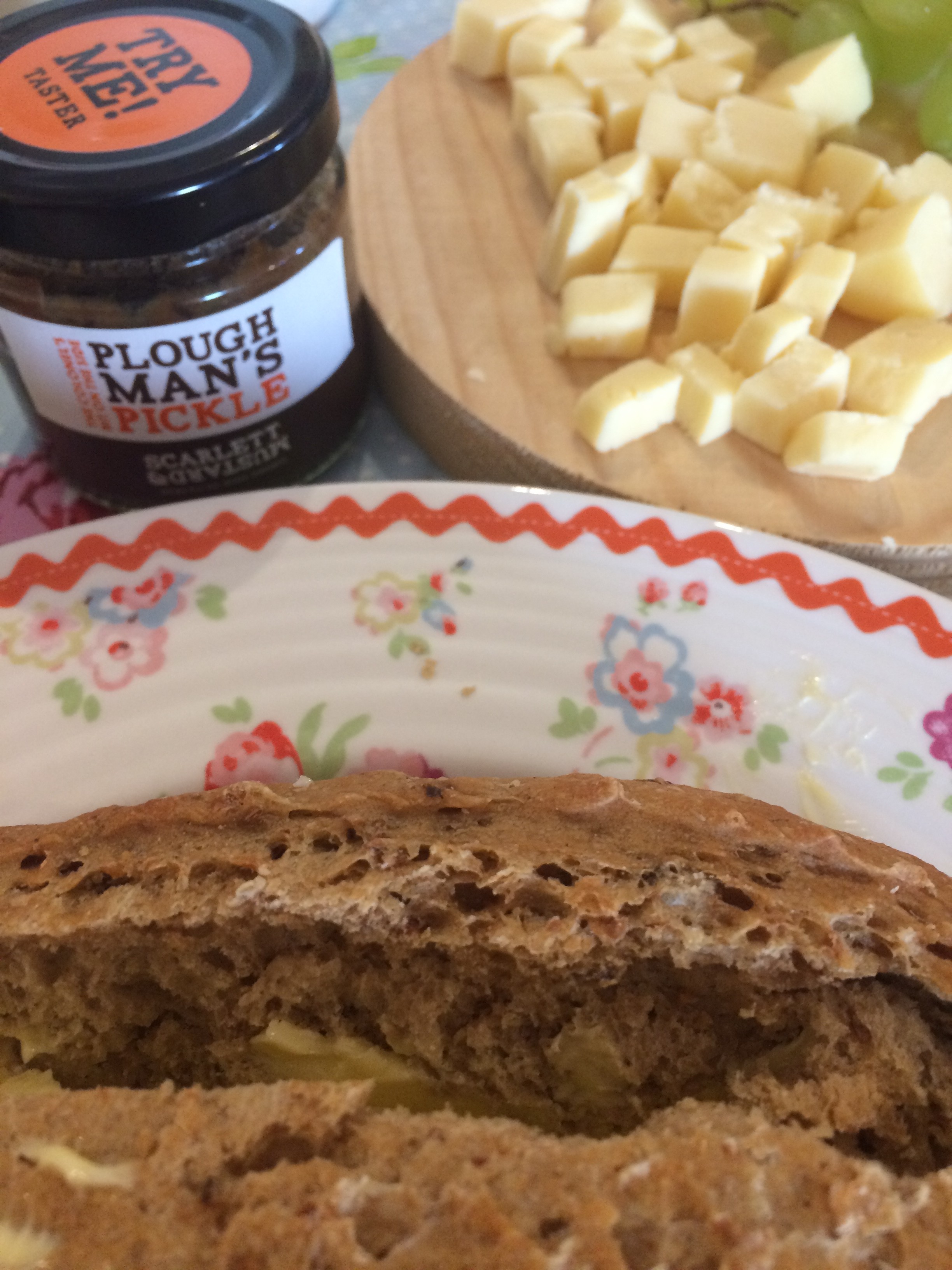 I am a huge fan of rapeseed oil. It lends a lovely favour to all kinds of dishes and those lovely fields of yellow you see transfers to the oil as it is such a sunshine yellow colour.
Scarlett and Mustard sent me a smoked rapeseed oil which I had never tried before but I was pleasantly surprised. We had roast potatoes with smoked rapeseed oil and I even did one of Hubster's steaks in it.
I was truly delicious.
I've saved my favourite bit until last.
If I thought the Ploughman's Pickle was nice. Nothing could have prepared me for the Red Onion Marmalade.
This pregnancy has been a funny one resulting in me not really fancying anything to eat.
So one night I did a picky dinner. We all enjoy picky dinners where I just put a lot of different things on the table and allow everyone to pick.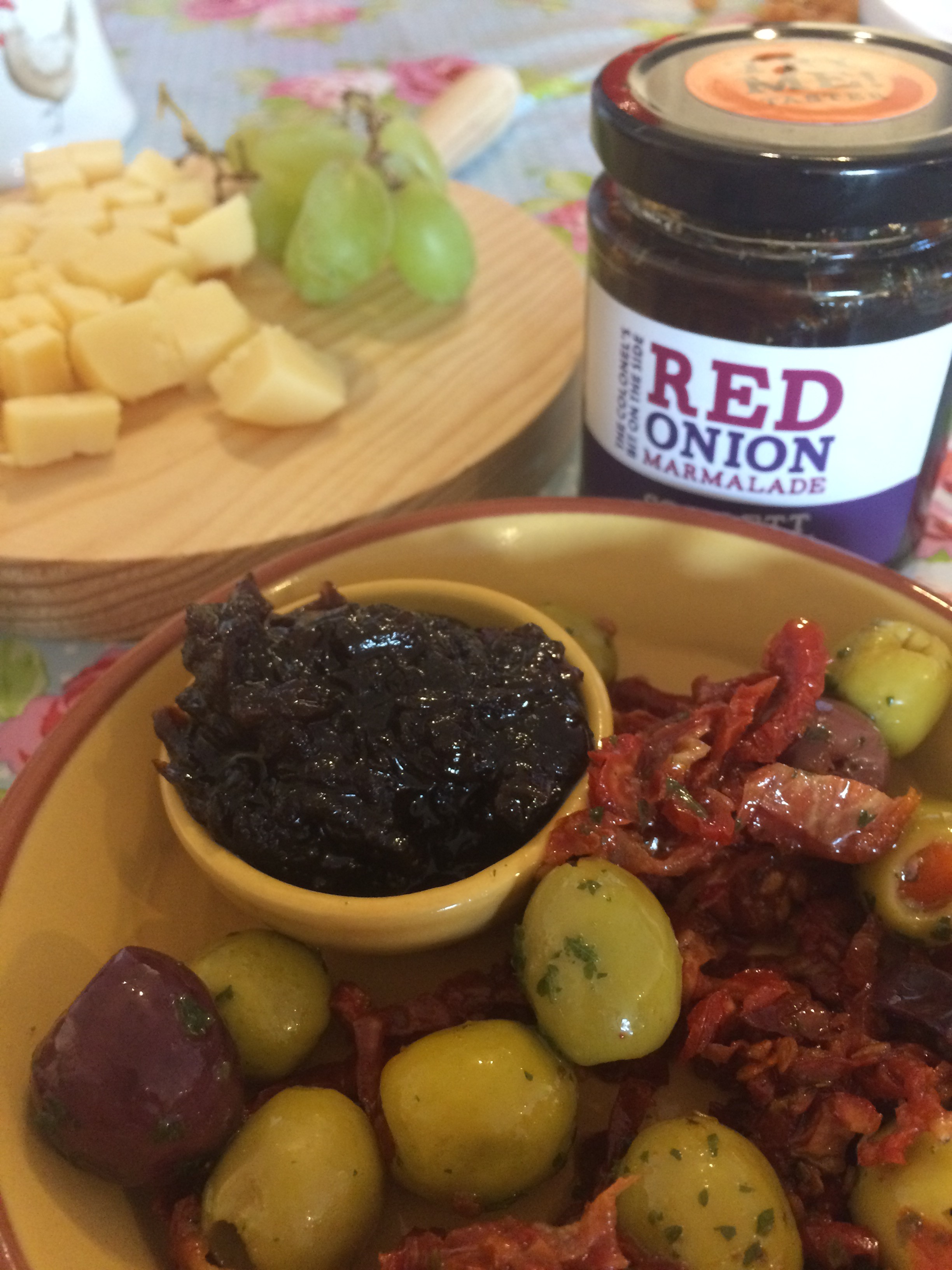 I made sure the Red Onion Marmalade stayed right near me once I had tried it and since then, I have adorned most meals and sandwiches with a spoonful which has made everything a little more palatable.
https://www.youtube.com/watch?v=9D8k0fCYYqo
I have been so impressed with Scarlett and Mustard.
They use natural ingredients and the best locally grown rapeseed oil from Hillfarm in Suffolk, near to the Scarlett and Mustard 'Dressing Room.'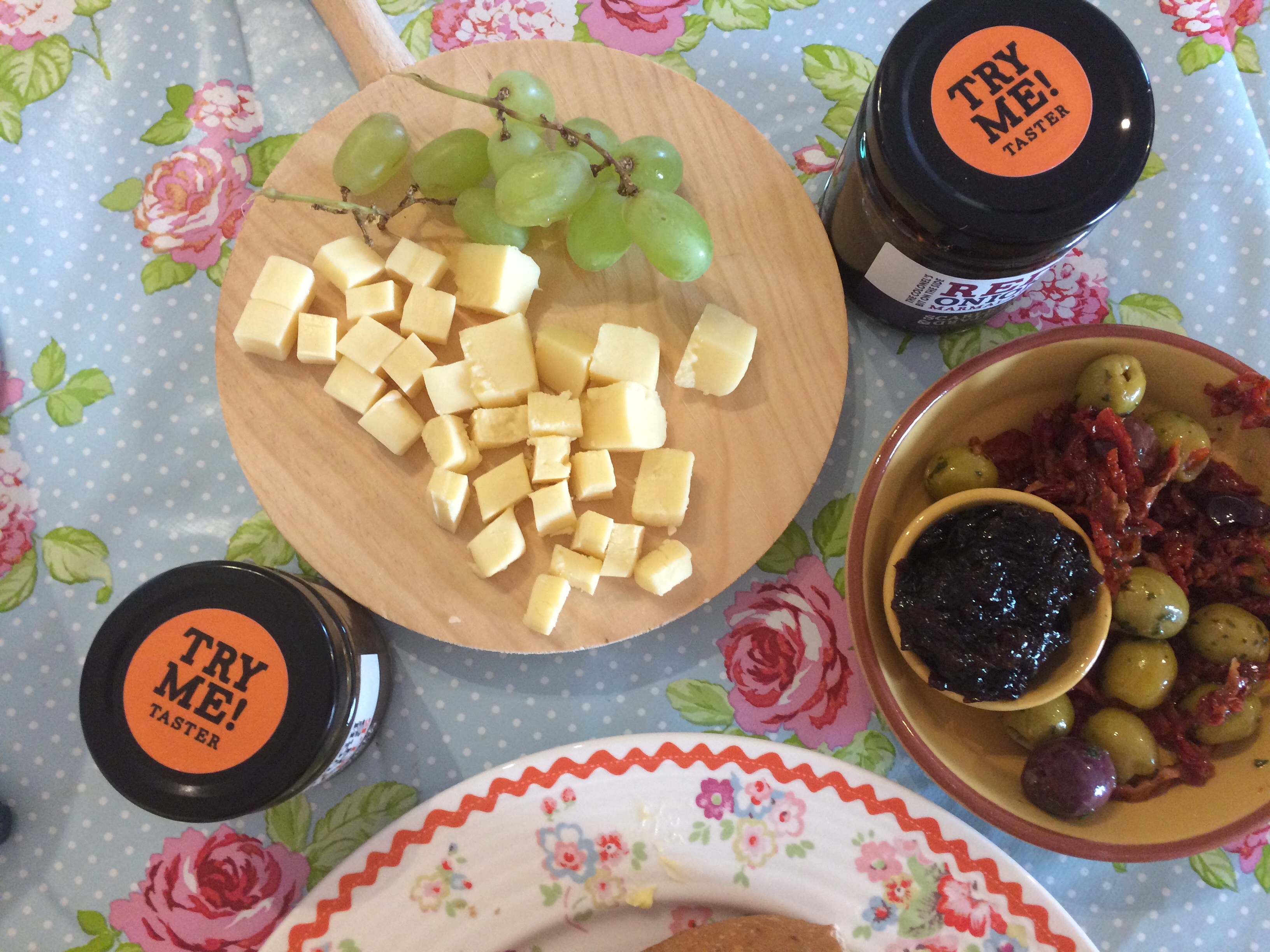 They also make other condiments, dressings, oils and curds and have an attractive selection of gift packs available just in time for Christmas.
I have already added a few of their packs to my Christmas list.
By buying off small businesses like Scarlett and Mustard, not only are you helping British economy but you are inadvertently also helping British farmers and their families and, when the produce tastes this good, it feels like a privilege.