Today, I have teamed up with Crock-Pot in connection with their social media campaign called Crocktober to bring you something warm and crunchy.
As the nights are drawing in, there is nothing nicer than sitting down to dinner to something warm and hearty.
This weekend is the Crock-Pot Sportsnight Weekender and they will be sharing delicious recipes for us all to try.
With Halloween, Bonfire Night and Christmas coming up, I have gone for a Sticky Sausage and Winter Slaw recipe.
Perfect for cosy nights in or outside whilst celebrating a sports night.
You will need:
For the sausages-
6 British sausages (if you are cooking for more people,adjust the recipe accordingly)
1 tablespoon of apple cider vinegar
3 tablespoons treacle
3 tablespoons tomato ketchup
½ tsp cinnamon
½ tsp chilli powder (or more if you like it hot)
½ tsp paprika
Method.
Place the sausages in a dish-make sure it is relatively deep as the sauce will bubble up.
Bake for 25-30 minutes until the sausages are cooked and covered with the sticky sauce.
While they are cooking, it is time to make the Winter Slaw.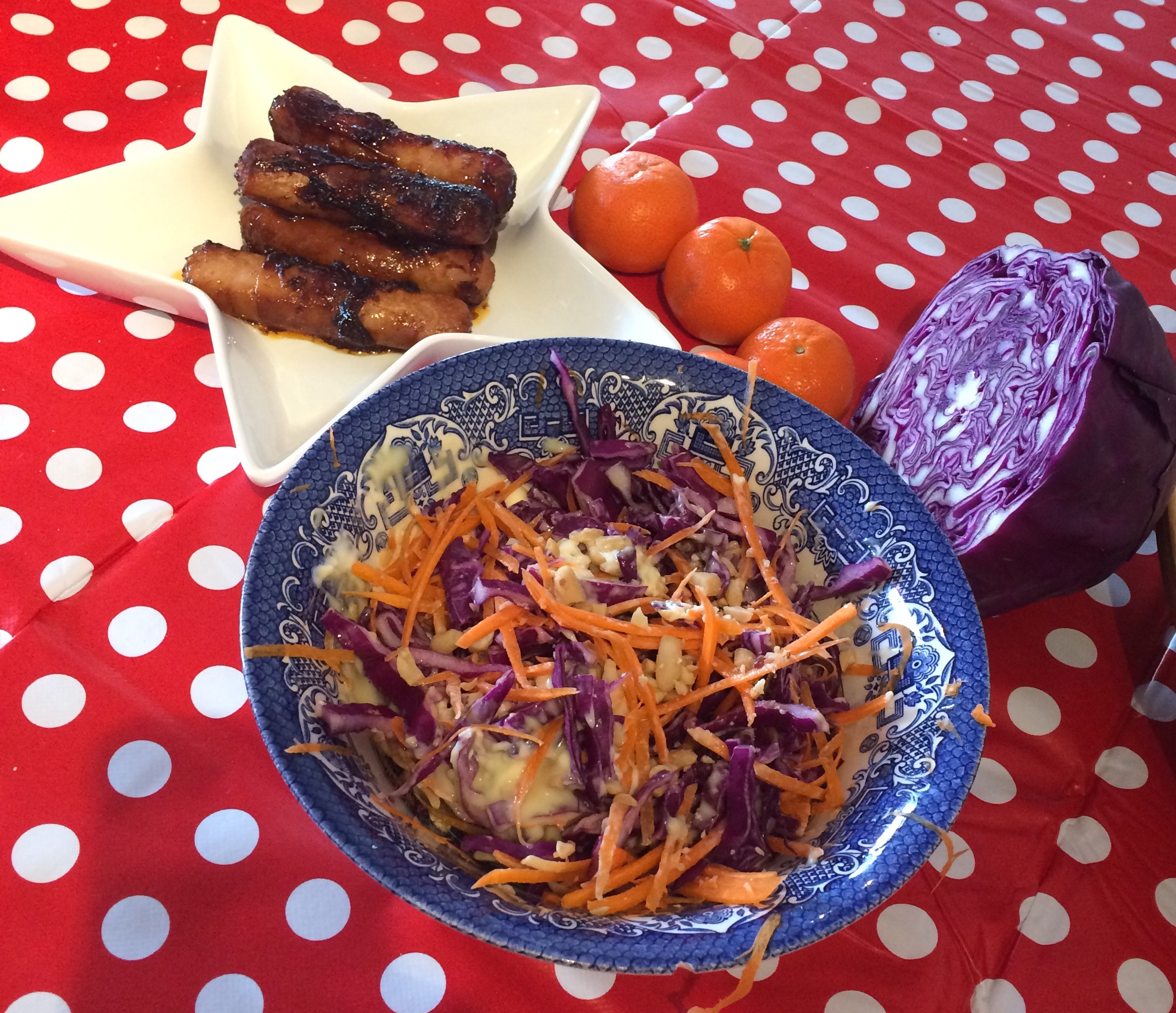 Ingredients
½ a red cabbage
4 carrots
1 large onion
2 tablespoons of peanuts
1 tablespoons of dried cranberries (or sultanas if you cant get cranberries)
5 tablespoons mayonnaise, salad cream or a mixture of the two.
Method
Grate the carrot
Finely chop the cabbage and onion
Chop the peanuts and dried fruit a little, reserving a little peanut for the top.
Add everything to a bowl and mix, sprinkling the peanut on the top.
This would make a lovely salad at Christmas and you could swap the peanuts for walnuts to make it extra festive and it is perfect for the whole family to enjoy together.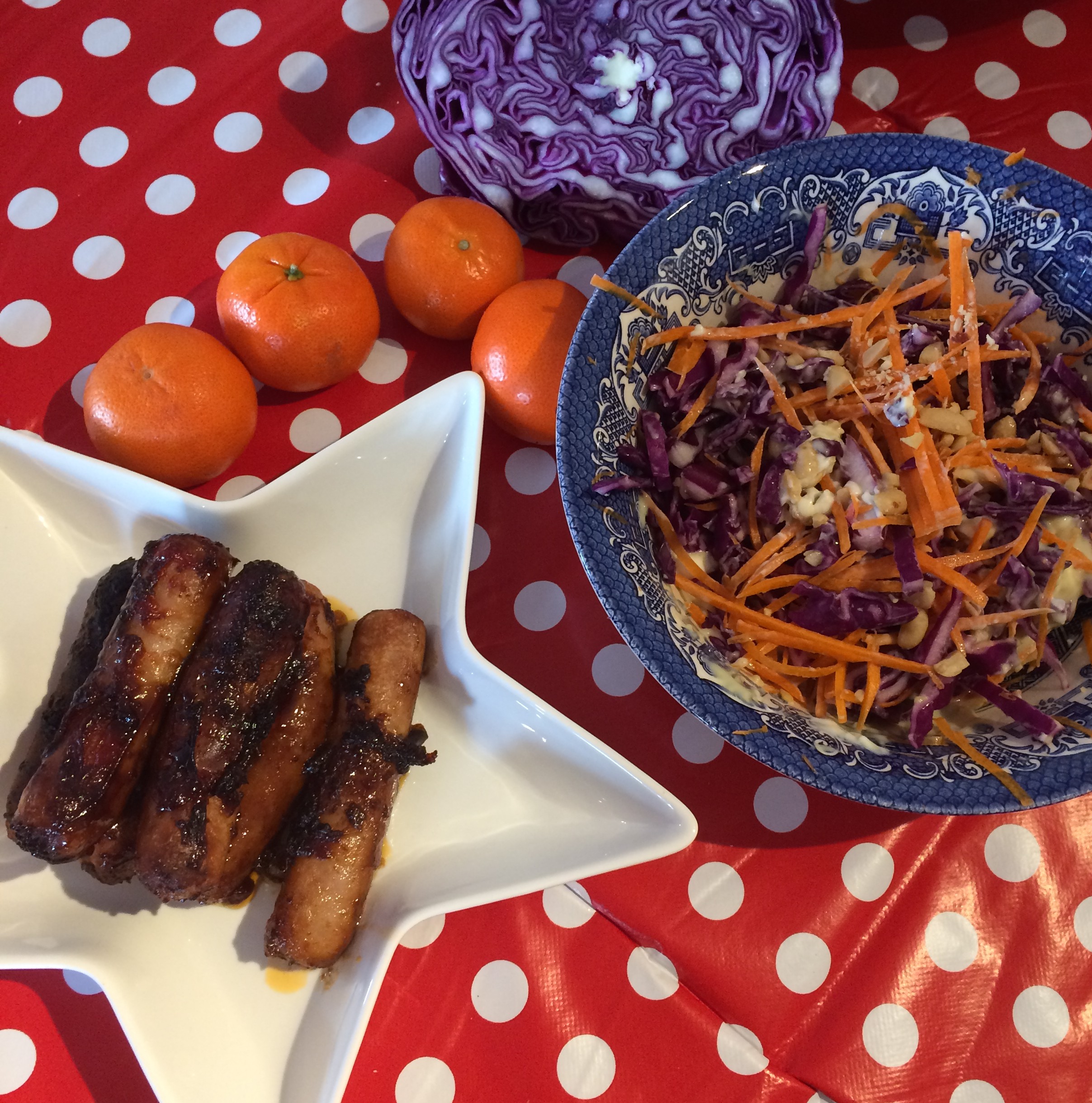 Serve with the sausages either alone or on finger rolls.