After reading the Amanda Owen book, A Year In the Life of a Yorkshire Shepherdess, I have been thinking about how every day is different in farming let alone months or years.
I do acknowledge that to share every detail of every day might get a bit tedious but I have decided to share with you, retrospectively, our month.
So this is all about May, 2016.
May began soggily. Thankfully, we lambed in a shed and at the beginning of the month, the lambs were still coming thick and fast.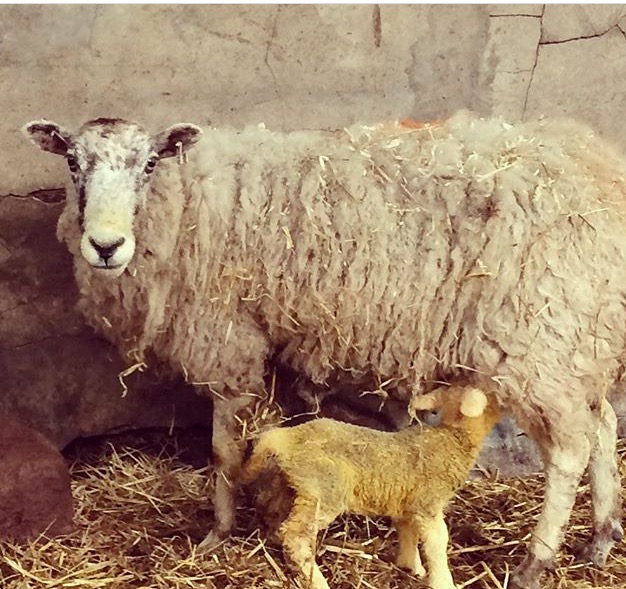 The difference between the anticipation we felt the month before as we waited for lambing to start and the feeling when we were in the middle of it was distinct.
We were all weary. As the lambs were stronger, we sent them out into the fields with their mother's but this was fraught with dangers anew-especially when a neighbouring dog got onto our land and killed a lamb. I didn't write about it on the blog-I don't think I could bring myself to do it but I did write my column for Farmland magazine about it and you can read it here.
Hubster has already said no more sheep but come September when the fatigue of lambing is a distant memory, he will head to market like he always does and buy more.
I can't tell you for definite how many lambs we had-I will have to tot them all up to record in our flock book but it was around the 300 mark.
I will add that after reading Amanda's book, we purchased something called a shepherdess. It is basically a heated bucket with teats which you fill with specialist sheep milk powder and allow the orphan lambs to feed as and when they want.
Contrary to popular belief, orphan lambs haven't always lost their mothers. Sheep only have two teats so if a ewe has triplets, we sometimes take the smallest off her to hand rear for the best chance of survival of all three animals.
With orphan lambs, we usually do it in shifts. The first feed at 5am and the last at 11pm with four-hourly feeds in between. It feels like a mammoth task and, due to the fact we use old bottles from the children, it is like having 30 newborn babies.
Well, the shepherdess changed our lives. At the time, £175 seemed like a lot to pay out but my goodness, did it make our lives easier. Not only that, because the lambs could feed when they liked, rather than wait for us, they are remarkably larger than the lambs at the same time last year.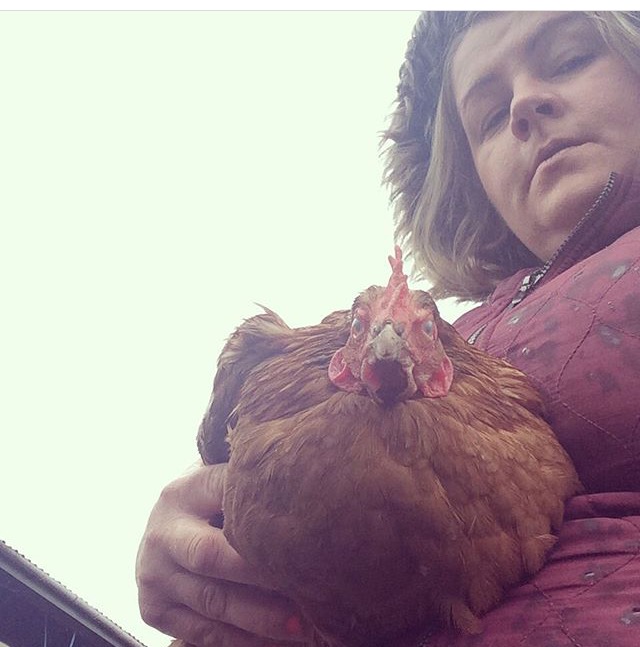 May also saw my flock of chickens grow with the five hatched at Boo's school joined by five ex-battery hens, two silkies, a pekin chick and my foray into hatching. I had 30 eggs in an incubator and, while nine hatched, only seven survived but, fingers crossed, they are almost three weeks old and farming.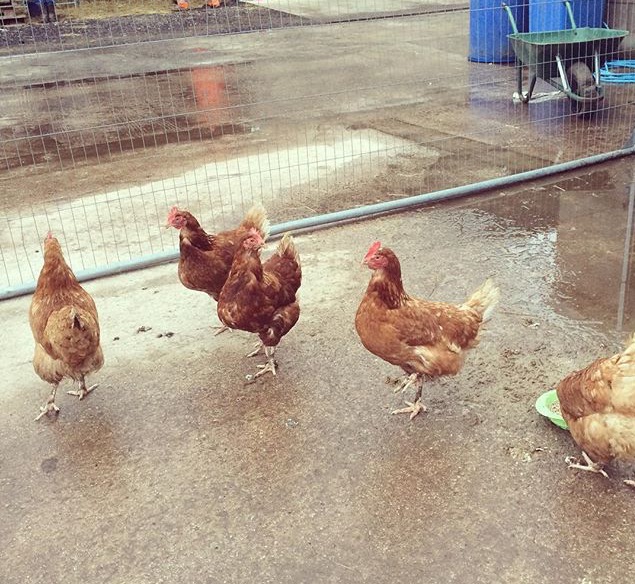 Added to this, we went to our first, family animal auction. Our first attempt was a total disaster but the second was much more enjoyable and, not only did it make me long for other farm animals, but it saw me return to the farm with a trio of white Pekins.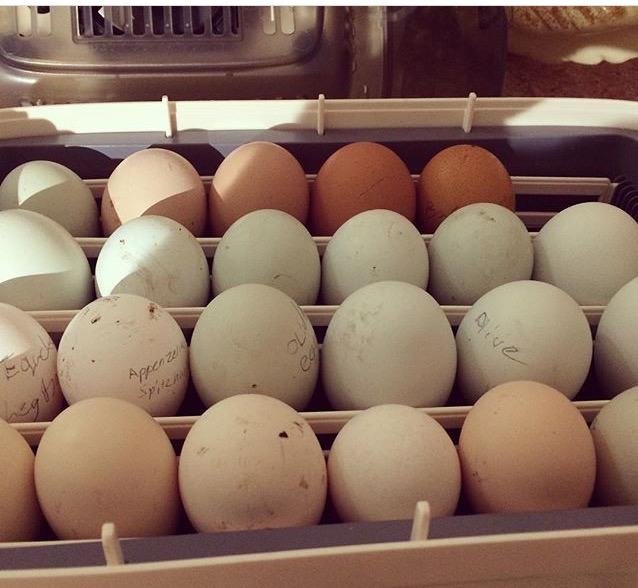 I now have 23 birds. Oops.
This is a video of Percy the Pekin crowing in his new home for the first time-I really don't think a farm is a farm without at least one cockerel.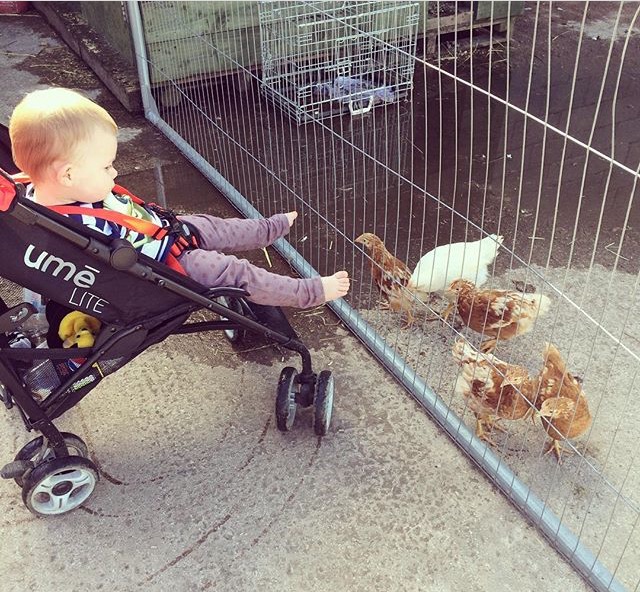 It is field work we are looking forward to now-haymaking and the like but before that could commence, we had to treat the sheep and lambs.
You can watch the video here.
The sheep are treated for worms and fluke (a disease of the liver)-that is the medicine squirted down their throats. The lambs are injected for clostridial diseases. If you watch, we all start laughing at one point because Hubster had forgotten to take the cap off the needle.
All the animals then got sent through a foot bath to try and treat foot rot which is a horrible condition which does what it says and rots their feet which not only smells like the worst thing you have ever smelt but also really hurts the animals.
The wet winter and spring has not helped and we have tried everything including lifting each animal into a bath. This is hard work-especially with sheep wearing thick coats so Hubster bought the specially made foot bath to make life a bit easier.
A disinfectant is added to water and you just send the animals through it.
I can't decide if May sounds as busy as it actually was but we not look forward to June and the first days of summer.