I've never hidden the fact that I love, love, love Christmas so, I have decided I want to get involved with everyone else's Christmas festivities too.
Tinsel Tuesdays will run every Tuesday starting this week-November 11th and will run every week until January 6th-the official date the decorations have to come down.
So get your Santa thinking caps on everyone.
I want to hear all about your Christmassy adventures from the festive cup you get your coffee in on the way to work to the glittery nail polish or outfit you buy ready for all of those parties.
If you've got works Christmas do's, maybe you could dish the dirt on any scandal that occurs or let me know if you've taken your kids to see Father Christmas.
Even Christmas baking and crafts are welcome.
I will share all posts on my Twitter and Facebook as well as creating a Pinterest board, especially for #TinselTusedays.
What are you waiting for? Grab the badge and get festive.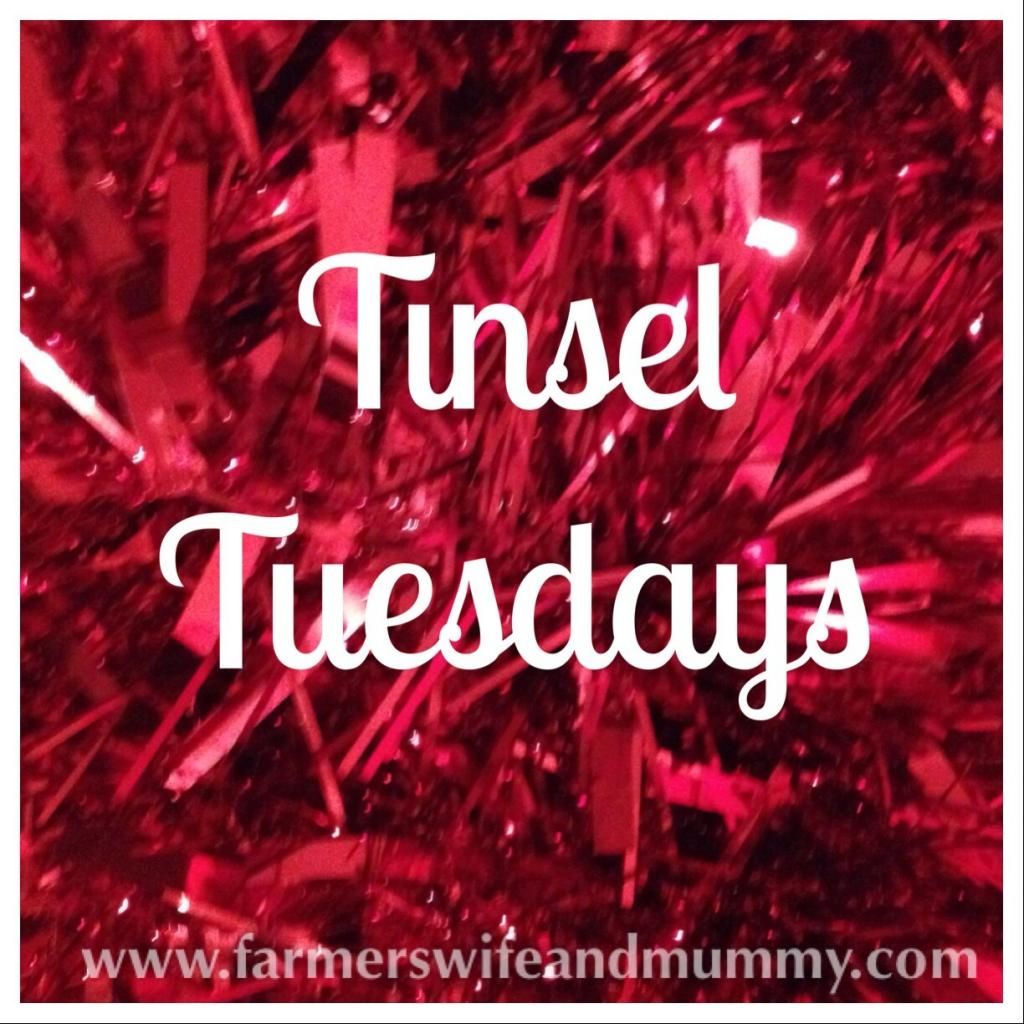 <a href="https://www.farmerswifeandmummy.com." target="_blank"><img src="http://i92.photobucket.com/albums/l26/farmerswifeandmummy/photo3_zpsbb605333.jpg" alt=" photo photo3_zpsbb605333.jpg" border="0″ /></a>