It's only 15 weeks until Christmas, Sorry to scare you. For most of us, that's only four, maybe five pay days.
How do you fancy winning £750 worth of vouchers for the likes of Boots, Toys R Us, Amazon and Early Learning Centre? Your Christmas shopping would be sorted.
Well, thanks to Betta Living, you can.
To celebrate National Cupcake Week which runs from September 15th to 27th, bloggers are being given the chance to design their own cupcake and win.
What could be simpler?
Betta Living, has issued a ban on boring baking, starting from now and who am I to argue with that? We're all inspired by the creations on the Great British Bake Off so why not have a go yourself.
Not only are you in with a chance of the £750 worth of vouchers but one runner-up is also in with the chance of winning £250 worth of vouchers for the same retailers.
Judging the bakes will be cupcake expert, Sarah Wilson-Gibbons, Director of Hey Little Cupcake who will be looking for the most creative cupcake along with an excellent choice of ingredients to make the perfect Betta Living cupcake.
So, I hear you ask. What will I be submitting?
Well, to give you a bit of inspiration, I am selflessly sharing my entry.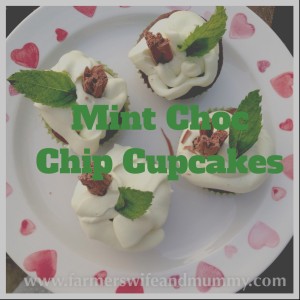 I made a basic chocolate cupcake batter:
4oz self-raising flour
4oz caster sugar
2oz cocoa powder
4oz butter
and added chocolate chips to each cupcake. I chose a green spotty wrapper to get with the minty theme.
For the butter cream icing, I used:
8oz of butter,
16oz icing sugar
a couple of drops of peppermint extract (to taste-I like it minty)
a couple of drops of green food dye to make the icing a lovely, pale, minty green.
I piped the icing onto the cakes and added a flake and a mint leaf to each one.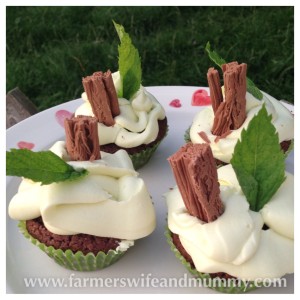 Another option would be to fold some chocolate chips into the butter cream but you would either have to use a large nozzle or not use one at all for fear of the chips clogging it up.
So there you have it, my entry.
What are you going to try?
You have until midday on Monday 15th September 2014. So if you're interested in cooking up a cupcake storm then get your entry in now. You have to be in it to win it.
To enter, click here.
*Betta Living asked me to write this post to tell other bloggers about the competition but all recipes, ideas and thoughts are my own.