My Word of the Week this week is….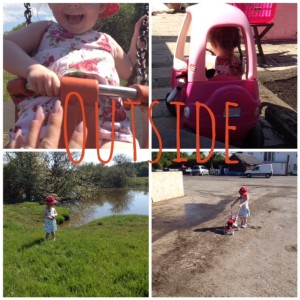 Despite the weather here turning to rain, the last week has been glorious.
We've been able to play outside every day.
We've eaten our breakfast outside.
Played outside.
Had the bunny babies out and taken mean photos of them in baskets and on the washing line.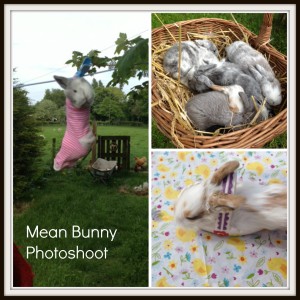 Boo hasn't been out of her little car.
We've been to the park, walked across the fields.
Everything feels better when it's sunny and you're outside.
The fresh air and running about has been a great help in Boo's sleep. A couple of days we've had 12 consecutive hours of sleep (unheard of for about a year).
My house has also stayed relatively tidy because we've not been in to mess it up.
I am hoping the rain is just a blip.
We love being outside.