The benefits of walking for physical health are well known, but walking can drastically improve our mental wellbeing too. From getting a better night's sleep, increasing self-esteem, and reducing anxiety, something as simple as walking can really turn around our mental health.
Yorkshire has plenty of beautiful walking spots, from seaside strolls to woodsy wanders. However, if you have a dog, you'll already know many popular walking trails don't allow you to bring your dog along. If you want to mix up your dog walks and get out and see a bit more of Yorkshire, we've got you covered with these 3 best dog walking trails in Yorkshire.
Tockwith and the River Nidd
Wetherby is home to Tockwith and the River Nidd, a circular trail walk of a distance of approximately 7.1 kilometres. A gentle walk along tranquil country lanes and the beautiful riverside, it's the ideal choice for a leisurely Sunday ramble. 
The route is mainly flat but does feature some gentle slopes. A few minor obstacles come in the form of some gates and three stiles with electric fences, so your pooch may need a helping hand to tackle these. The walk does pass through a few cattle fields, so remember to keep your dog on a tight leash in these areas. 
There is no designated parking, however there are plenty of opportunities to park in the village which is a short walk from the start of the trail. Unfortunately, this isn't the most accessible walk, as the stiles make it unsuitable for pushchairs and wheelchair users.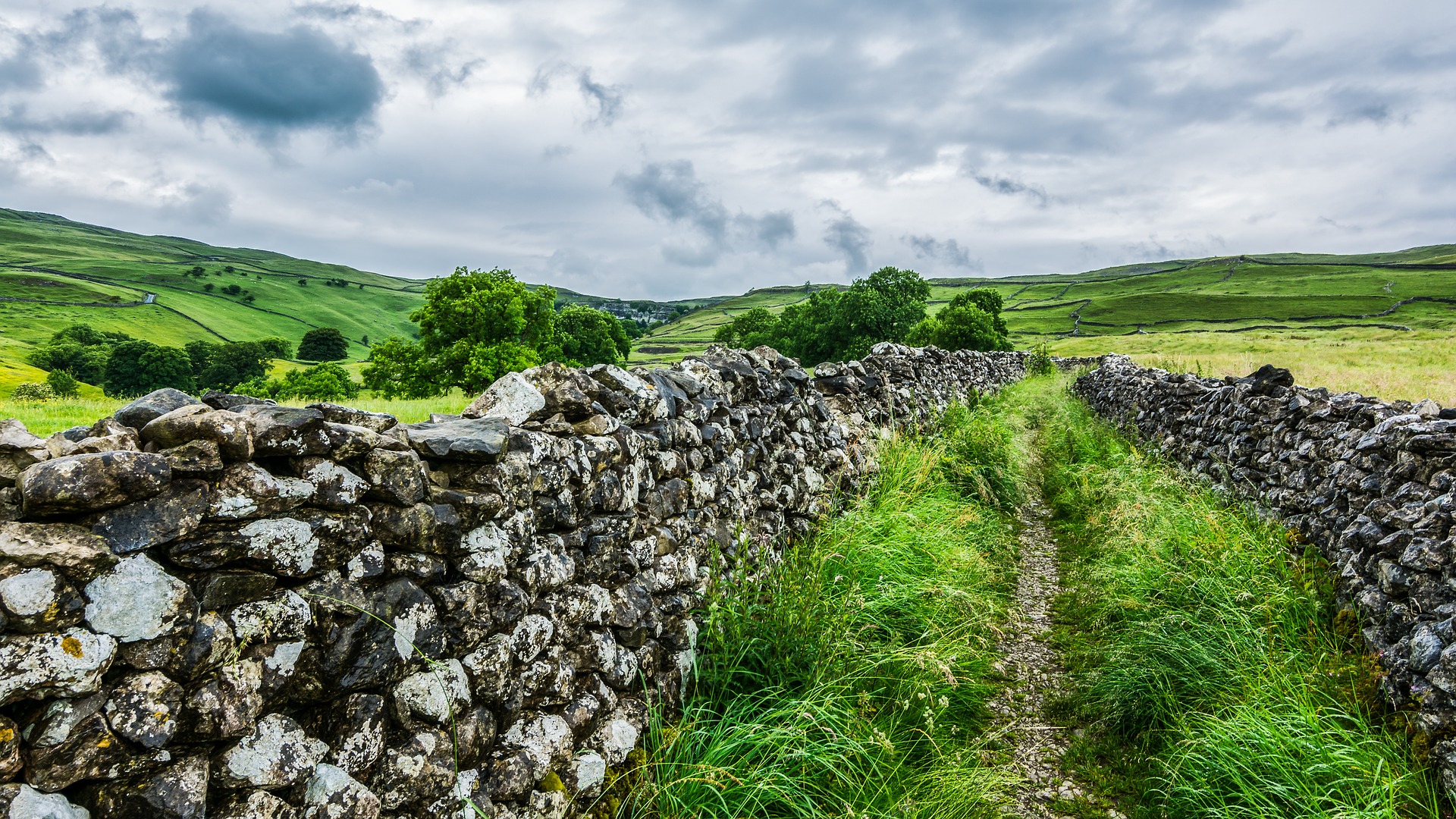 Cromwell Bottom Local Nature Reserve
Considered to be one of the most important wildlife sites in the area, Cromwell Bottom Local Nature Reserve is a popular spot for a variety of birds including woodpeckers, robins and dunnock, as well as butterflies, moths and dragonflies. Despite this, the reserve is completely dog friendly making it a lovely place to take an afternoon stroll with your furry friend. 
The reserve features a range of plants and offers mixed terrain, varying between woodland, wetlands, and grasslands. The ground is mostly smooth and has no steep gradients, meaning many of the paths are accessible by wheelchair. The gate to the reserve can be fully opened with a RADAR key. 
You can access the reserve from the A6025 (Elland Road). Turn along the road by the side of Cromwell House (the large red brick building), then turn left under the height barrier and into the car park. You'll see the signposts for the reserve at the far end of the car park. You can also travel by bus along the A6025. 
Bolton Abbey

 
Nestled in the heart of the Yorkshire Dales is Bolton Abbey. Once home to a 12th century Augustinian monastery, today the estate is open to the public and offers miles of walking trails. The Abbey and its surrounding trails are dog friendly, but dogs must be kept on a lead. With plenty to see and acres of land to explore, why not pack some sandwiches and tasty dry dog food for your pooch and spend the whole day at Bolton Abbey?
The Abbey is accessible to those with limited mobility and wheelchair users and features accessible toilets and disabled parking. Assistance dogs are also welcome in the estate grounds and gift shop. The Abbey is located just off the A59 and can easily be reached from major roads and railways.