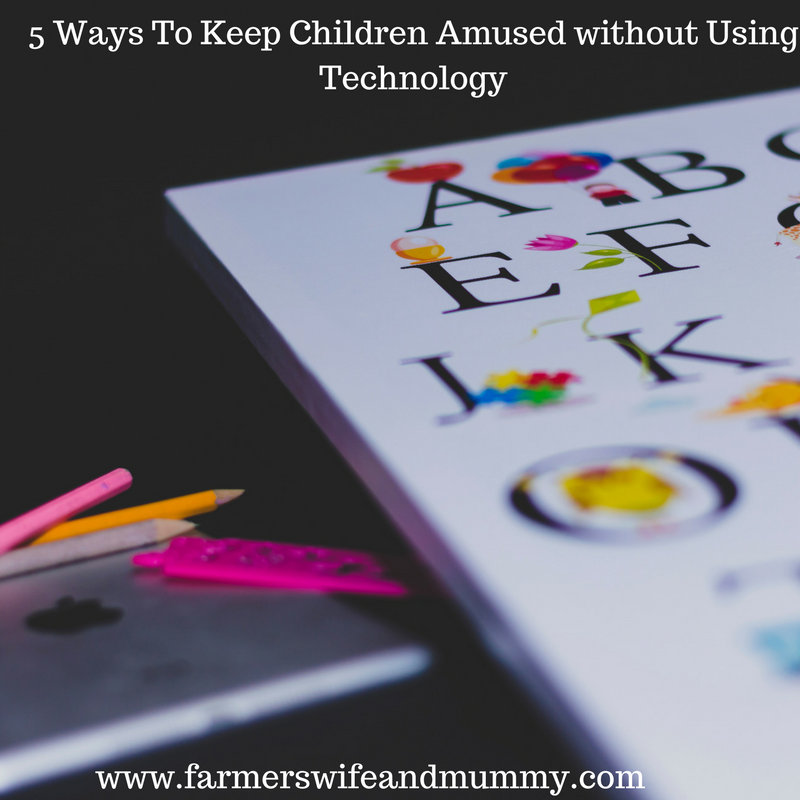 When you are busy or you need to keep your children amused, it is so easy to just reach for your phone or iPad and stick Peppa Pig on.
There has been many articles in the media recently about parents using technology as some kind of babysitter and, while my children do have access to technology, it is not something I am comfortable with dishing out on a regular basis.
The problem is, when you want to keep them amused-say in a car or while you are out and about-or worse still, waiting somewhere, what do you do?
Here are my five top tips.
Books. Keep a few books aside especially for situations where you have to go and wait somewhere. That way they will be new and fresh each time you go out.
2. Likewise, a few little toys in your changing bag are always a hit if the children haven't see them for a while. You know your child. For me, I take a little mirror for either of them bit especially Boo, a lip balm so she can play 'makeups' and some small farm animals or dinosaurs for G. It's also great when you are fishing around for your purse and pull out a plastic goat.
3. Snacks. I am not sure that feeding is any better than technology but a steady supply of healthy snacks and a drink will alway bide your time a bit. Be clever here though. Choose things like raisins which take ages to get out of the packet. The act of getting them out will take longer than eating them-therefore creating a bigger distraction.
4. Noise. If you are somewhere quiet, other people may well hate you for this but I always find something noisy like a musical book, a toy Tamborine or a noisy toy works wonders. My reasoning is, better a noisy toy than a wailing child. Just don't make eye contact with anyone else.
5. If all else fails, a good old action song is my go-to activity. Get them on your knee for Row Row Row the Boat, do Round and Round the Garden or make them laugh with This Little Piggy. You may get talent spotted for X Factor with your brilliant singing voice (or not) but come on, did you ever thing you would be singing nursery rhymes in public? It's all part of the fun.