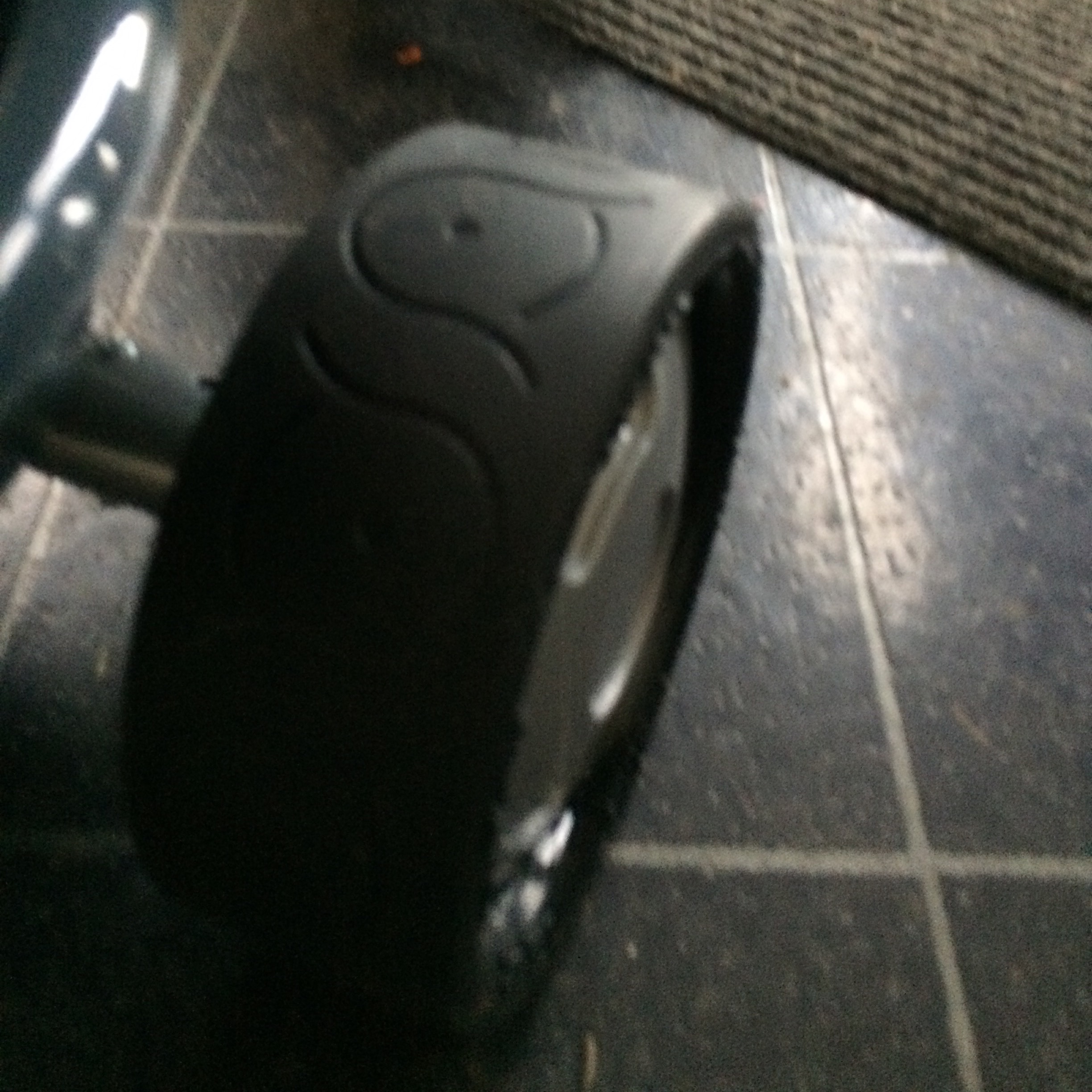 There comes a time in a child's life when they are caught in a type of limbo. They no longer want to sot in the pram-think back arching and screaming. Yet they are not steady enough on their feet to walk unaided, all of the time.
We have been going through this lately. Baby G is almost 15 months and the pram just doesn't cut it any more.
He wants to be part of the action and be able to touch things and move around by himself. While this is great, if you are in a busy shopping centre, it's not so great for me.
What is the answer then?
The answer is a Smartrike.
They seem to be the thing to get for first birthdays and we got our just after G was one so the timing couldn't have been better.
It was relatively easy to put together. In hindsight, I should have done it when both children were in bed but I did it none-the-less.
It is around the farm where G hates the pram the most as he cannot get close enough to the animals.
The Smartrike enables him to get much closer than a pushchair allows and, when I am not steering it, he can even shuffle with his feet (he is not quite up to pedalling).
On his first outing in the Smartrike, you could see the joy on his face.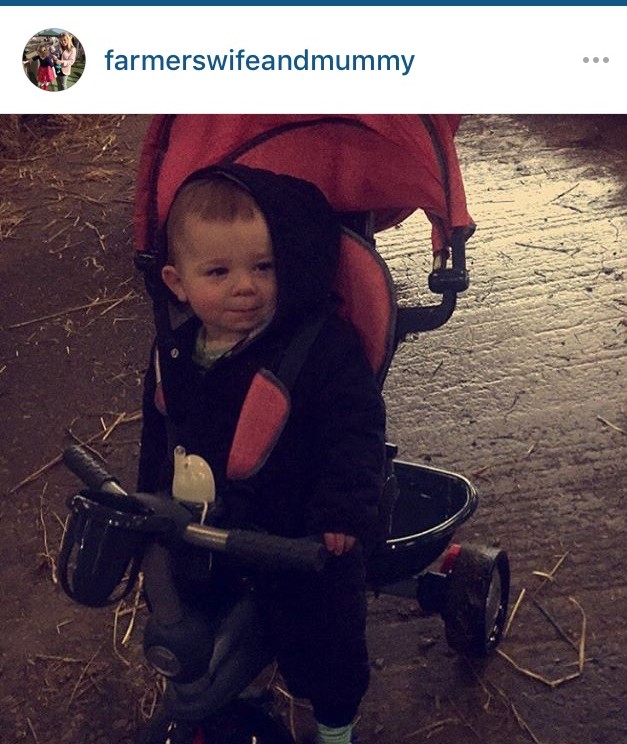 There was a but of jealousy from big sis but when she realised she could push him, she perked up a little. See-it is so easy to push, even a five-year-old can do it.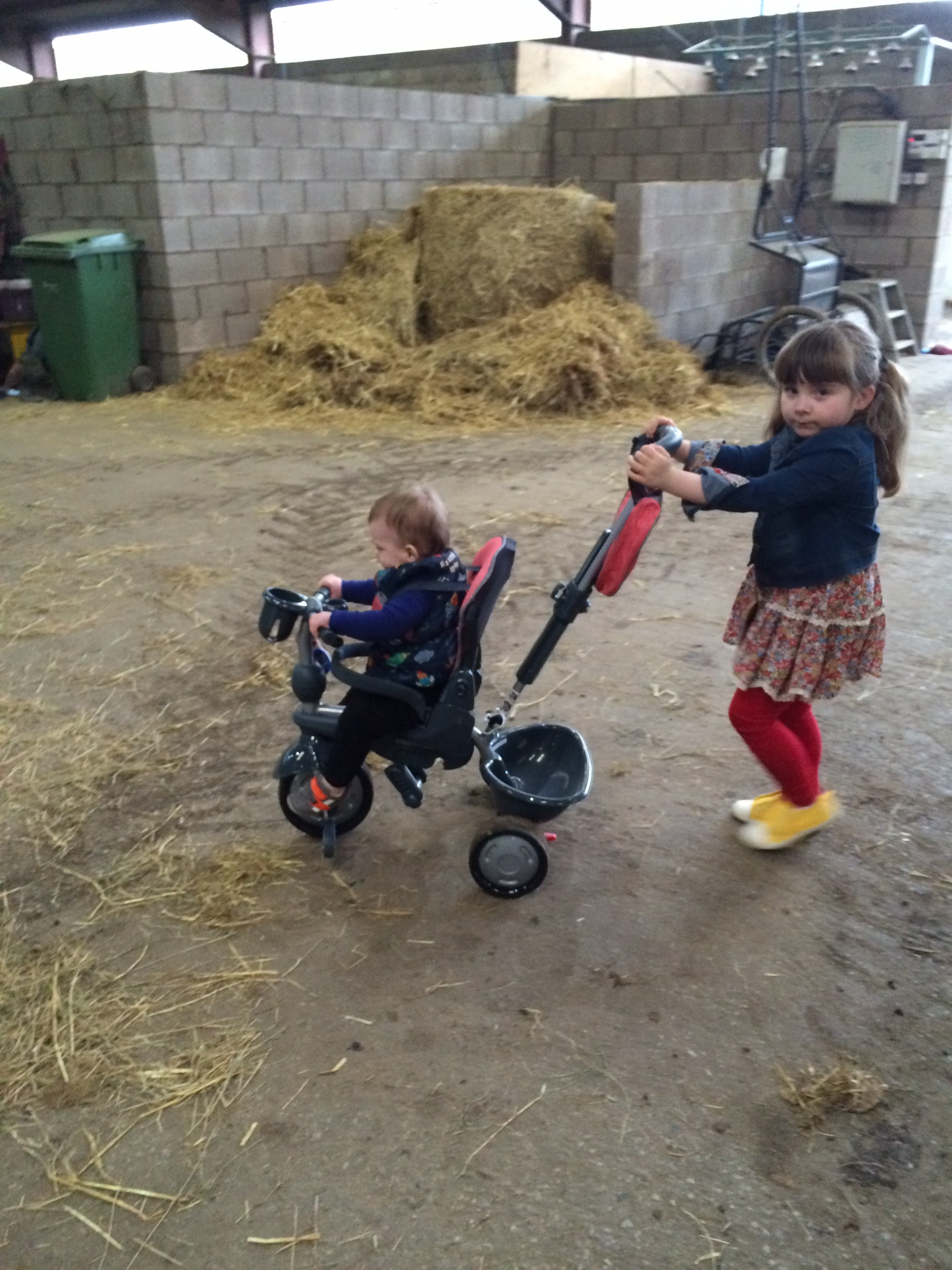 He wasn't walking when we first got the trike but, as he is tall, we had quite a few pairs of muddy socks so, I would recommend some sort of footwear if your child's foot reaches the pedals (or the front wheel where my little daredevil likes to rest his feet).
We got a puppy and it really did not like walking on the lead. The Smartrike came up trumps again as the little bucket at the back is perfect for a little puppy and she really did enjoy her ride in the Smartrike.
After quite a few trips to see horses, we started lambing and the Smartrike once again came into its own. G was able to get really close to all of the action which I think is brilliant. There is no point having children on a farm if you have to park them away from the things that are happening.
I love many features of it but, my all time favourite is the pocket on the handle. I keep string in there, a pen knife, snacks and drinks for the children, spare socks, my phone. It is brilliant for round the farm.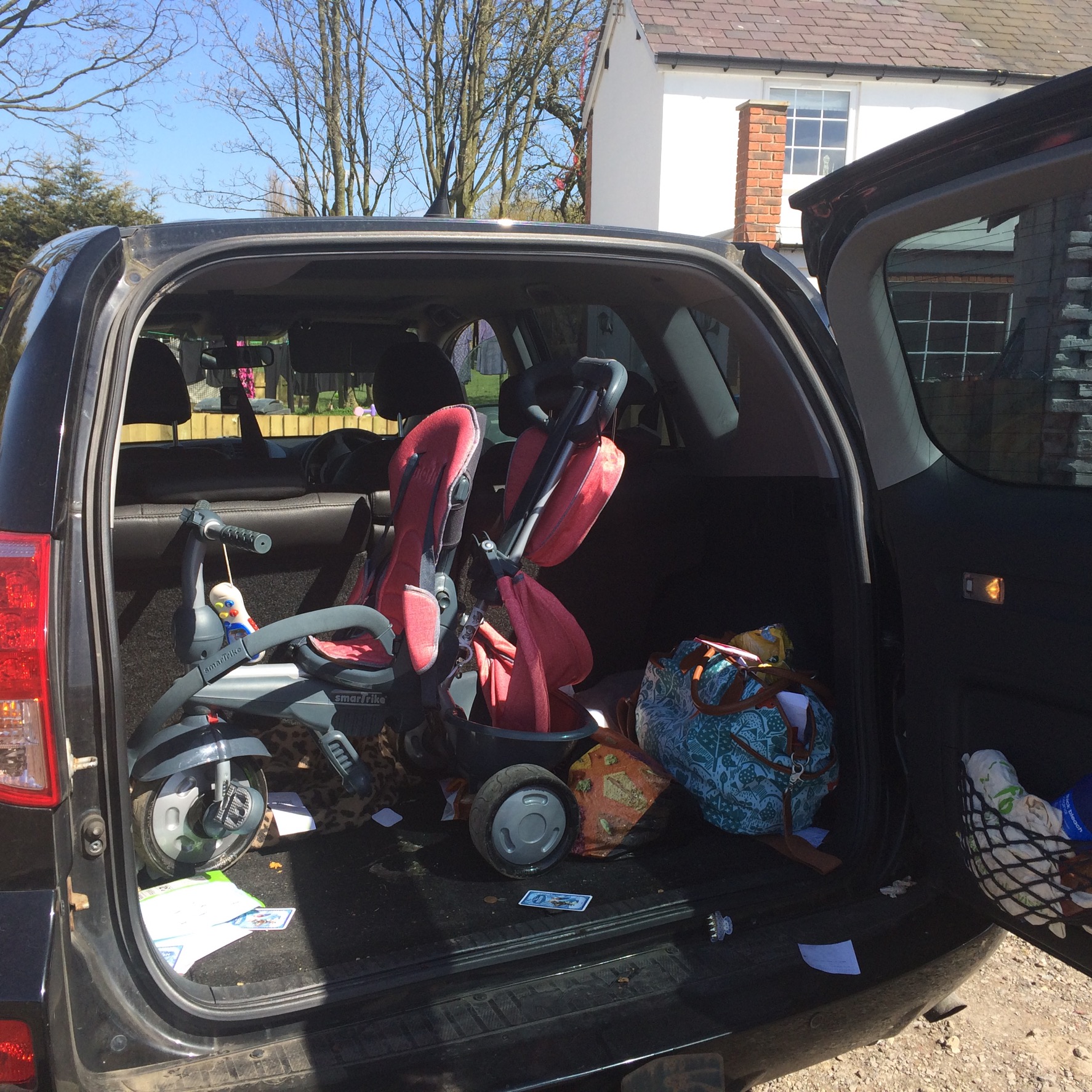 I have a 4×4 car but the boot isn't that big so I did wonder whether the Smartrike would fit in. My spacial awareness is obviously rubbish however as it went in easily so, when the sun was shining recently, I popped the Smartrike in the car for the school run instead of the pram and it was a much more pleasant experience for us all.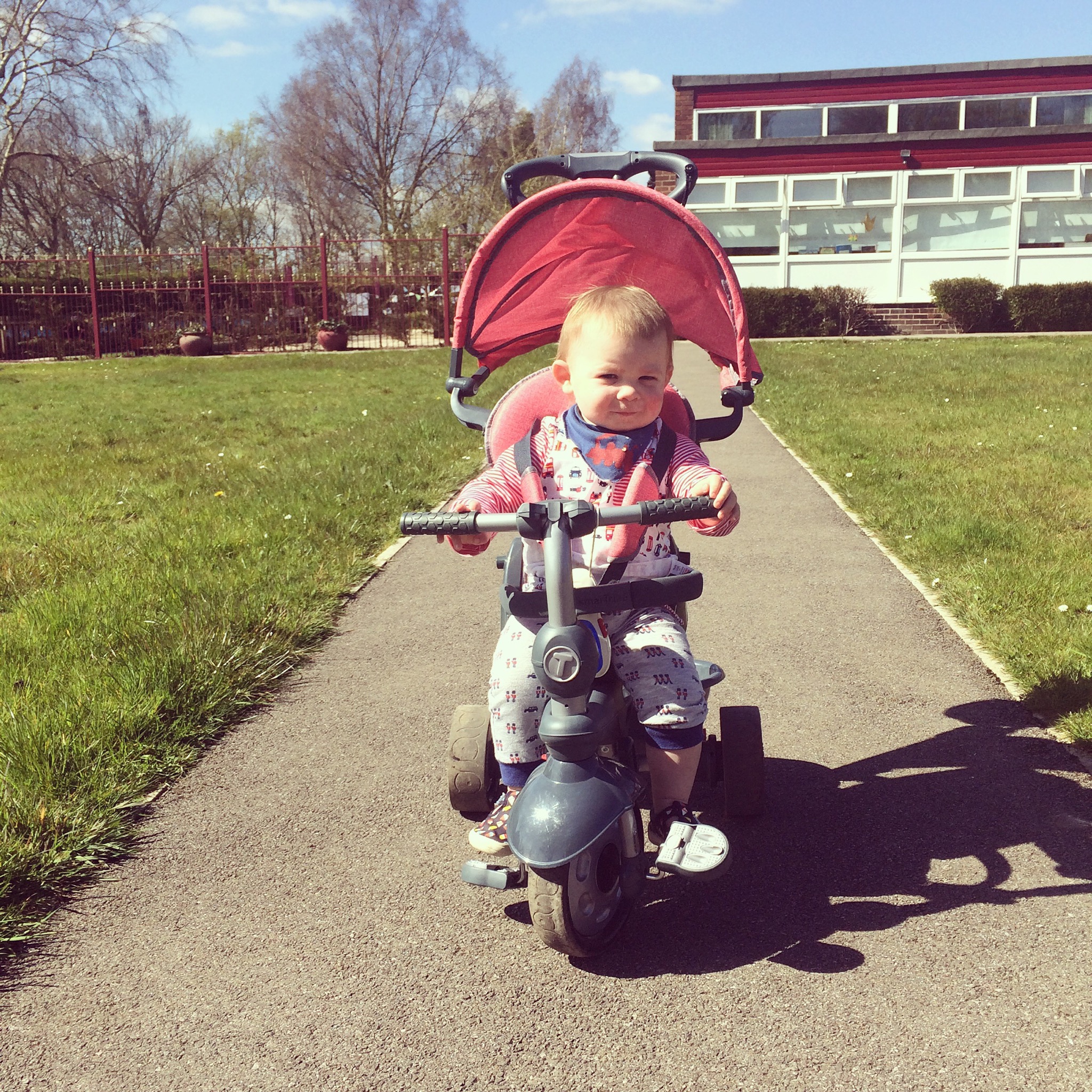 When I first got the Smartrike and started uploading photos of G onto social media using it, some people contacted me asking if it was a suitable gift for a first birthday and I can say in all honesty, it really is.
We bought Boo a cheap version when she was small and the difference between that and the Smartrike is enormous. It steers much better and it all seems much more sturdy and secure which, on the farm, is ideal.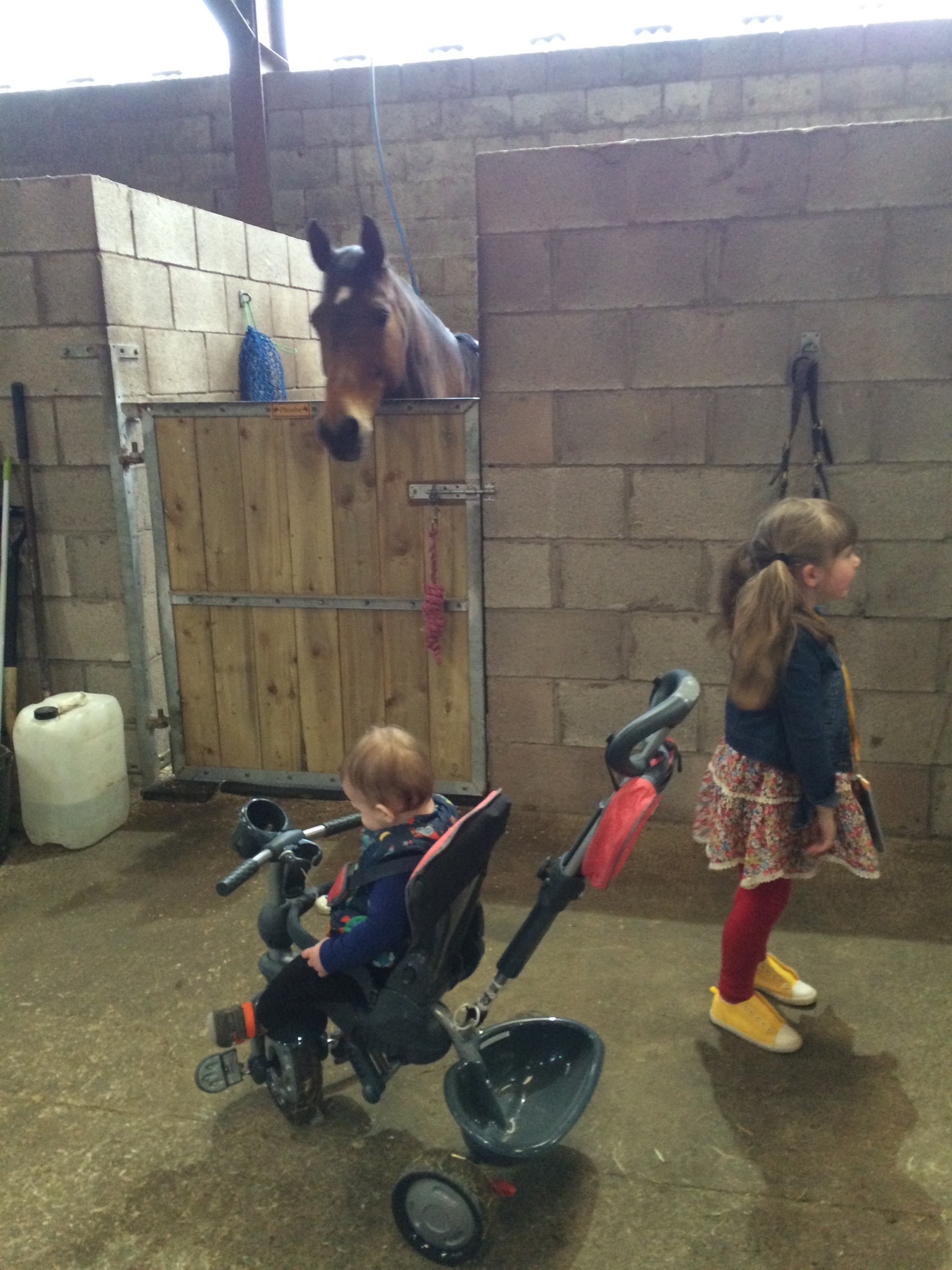 The Smartrike is not advertised as being off-road so I didn't expect it to fare well on the rough surfaces at the farm but it has surprised me a bit. Grass, soil, sand and the rough yard has been fine. The one time it did struggle, I just made G do a wheelie and it was fine until we got on solid ground. So the ability to steer on a number of surfaces as well as the sun-canopy (which can be removed) and the reclining seat means it may be an idea to take on holiday instead of a pushchair.
With a holiday being out of the picture here, I am just glad that we have the Smartrike and G can really enjoy it this year on the farm.
It will of course grow with him as the parent handle can be removed.
I could not be happier and neither could G.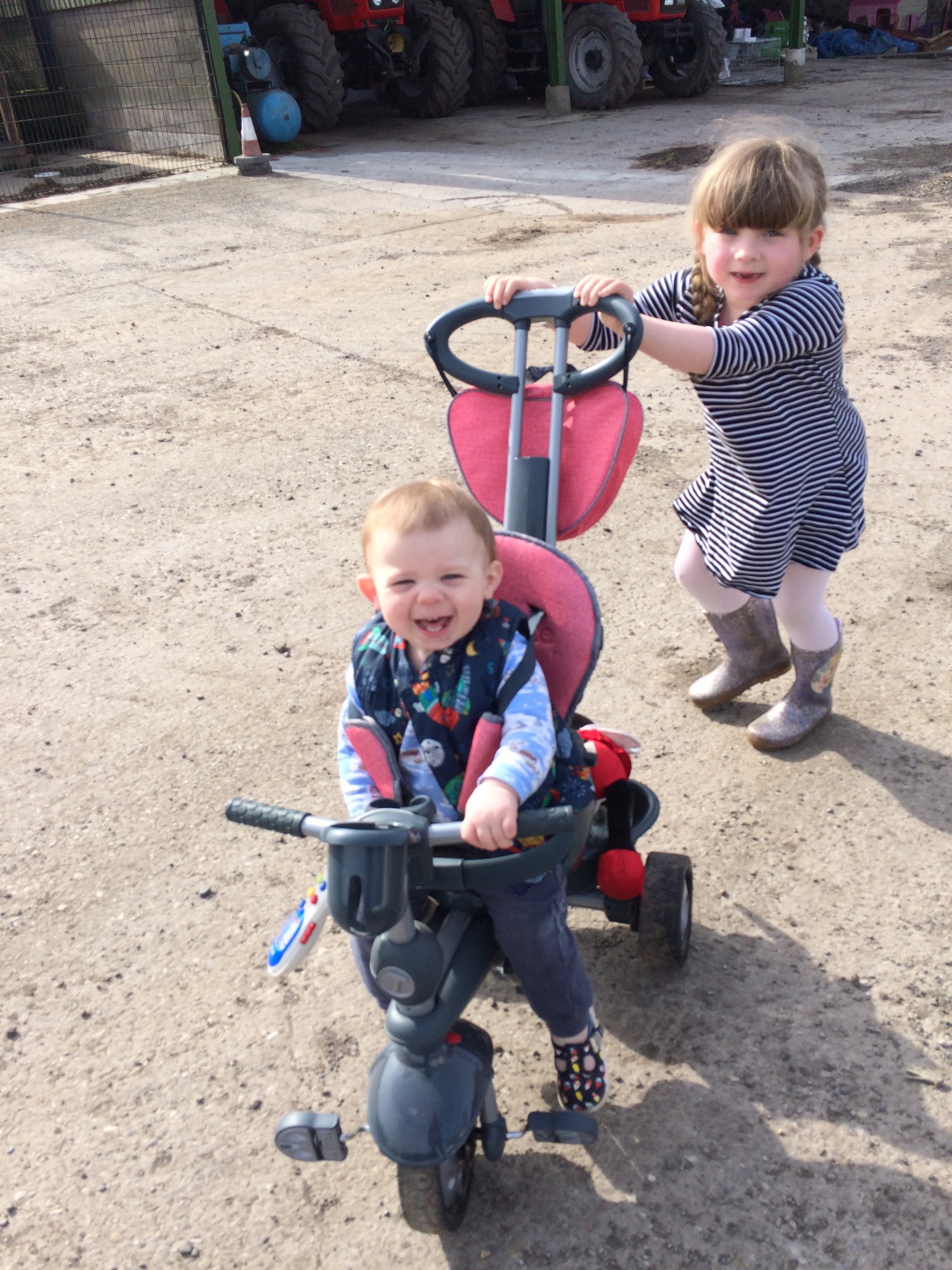 *We were sent the Smartrike for the purpose of this review but all opinions are my own.