In Sponsorship with Baby Dove
There is nothing better than the feel of your baby's smooth skin. I will never tire of it. What you put on the skin makes all the difference because you want to make sure that softness remains and nothing irritates it.
Thankfully Baby Dove has come up with an exciting two new range of products Rich Moisture and Sensitive Moisture (fragrance-free) with a baby's skin at the forefront of its production.
A first birthday is on the horizon at the farm and, with wind and cold weather firmly set in as well as central heating, it seems to be an on-going battle. Who doesn't want glowing skin on their birthday?
Baby skin is thinner than an adult and it is more likely to lose moisture which is why many babies suffer from dryness.
Therefore baby skin needs more than just cleaning. It requires added moisture too-that I why Dove is proud to announce baby Dove.
Building on Dove's 60-year heritage of moisture mildness and gentle care, Baby Dove goes beyond mildness to replenish essential moisture and nutrients in baby skin.
We were sent Rich Moisture Head to Toe Was and Rich Moisture Wipes to try out.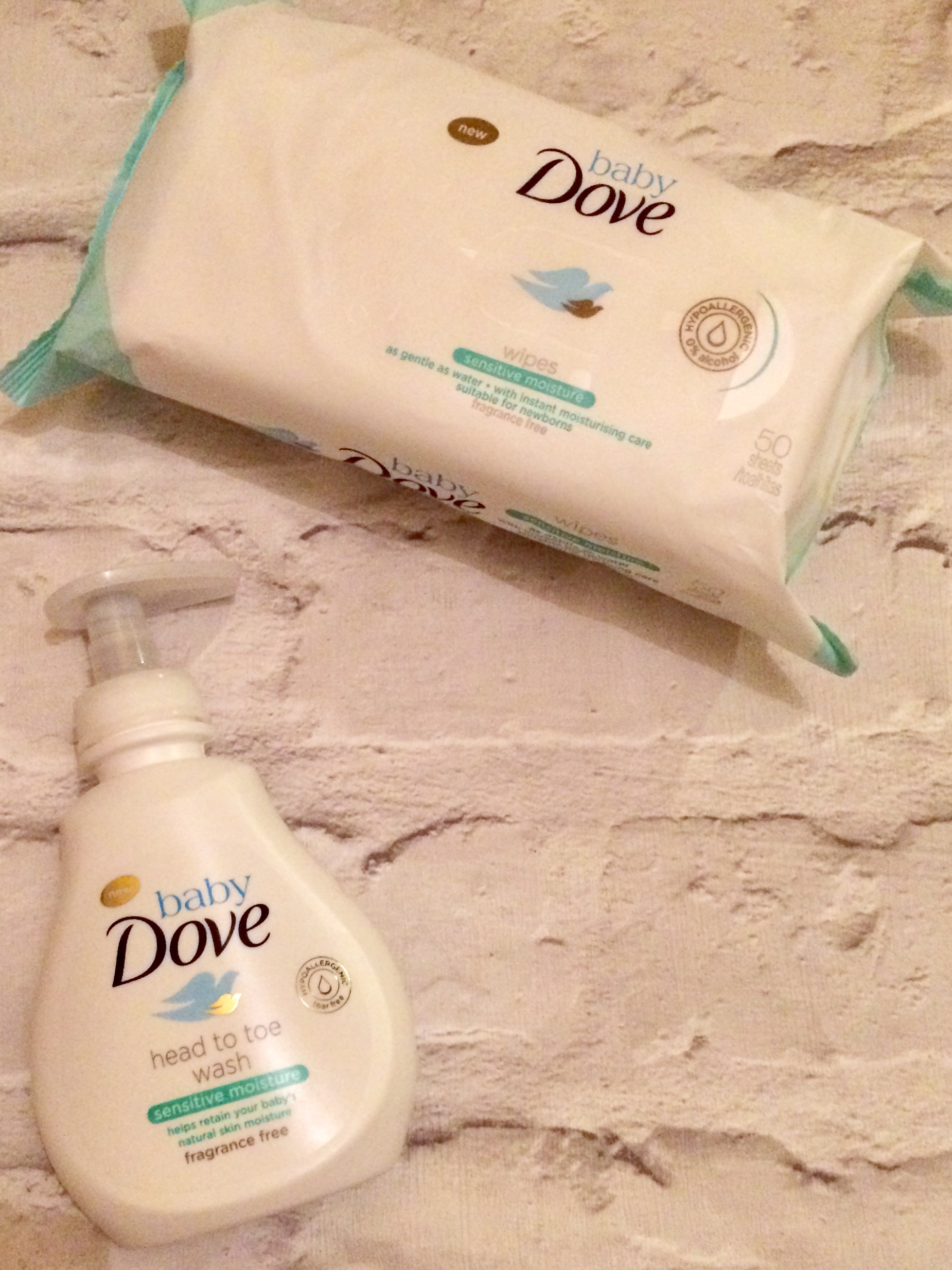 I was struck with the clean and eye catching packaging and they looked really nice on my bathroom shelves.
The handy pump on the Rich Moisture Head to Toe Wash was a pleasant surprise. Being able to dispense with one hand is essential with a wriggly baby at bath time as not every family has the luxury of an extra pair of hands at this time in the evening.
The products are dermatologically tested, paediatricially approved and safe to use every day-even on newborns.
Our Rich Moisture Head to Toe was fragranced but it was so subtle that you could tell it would be kind to skin.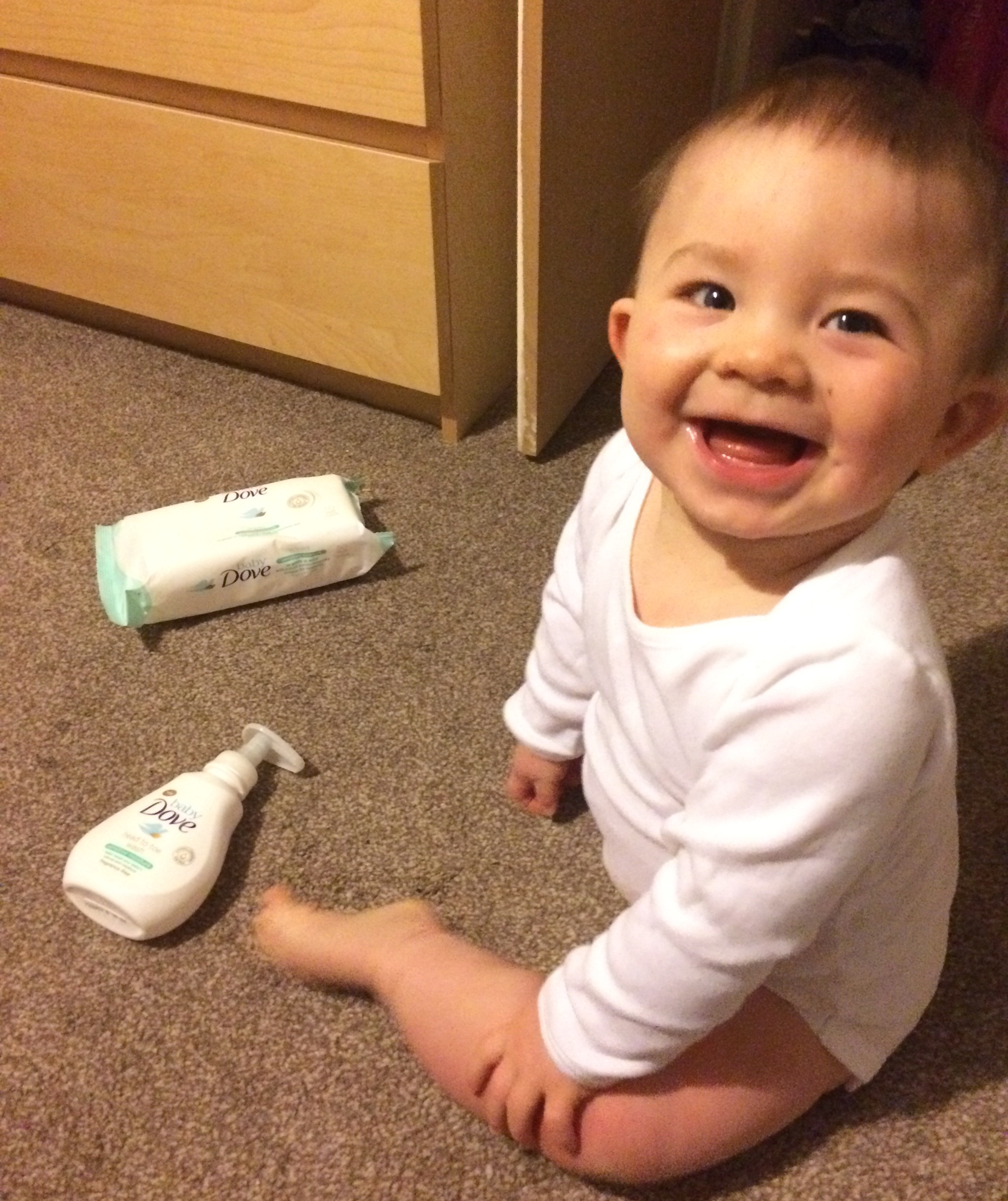 Baby J has very sensitive skin-he even gets a rash if he goes near his Daddy's stubble yet there was no rash after using Baby Dove.
I usually moisturise after his bath but, after using Baby Dove, I simply didn't need to.
The wipes were also a great product. Gentle enough to be used on the bottom area for nappy changes, I found they were also a good addition to my changing bag.
With three children and living on a farm, there are mucky incidents on a daily basis and I found them softer than other wipes yet more hardwearing. I even had a go myself to take my make up off and they left my skin feeling clean and soft.
I am so impressed with the Baby Dove samples I was sent that I genuinely can't wait to buy other products in the range.
The Rich Moisture Head to Toe has a RRP of just £3.10 for 400ml while the Rich Moisture Wipes have a RRP of £1.50-both very competitively priced.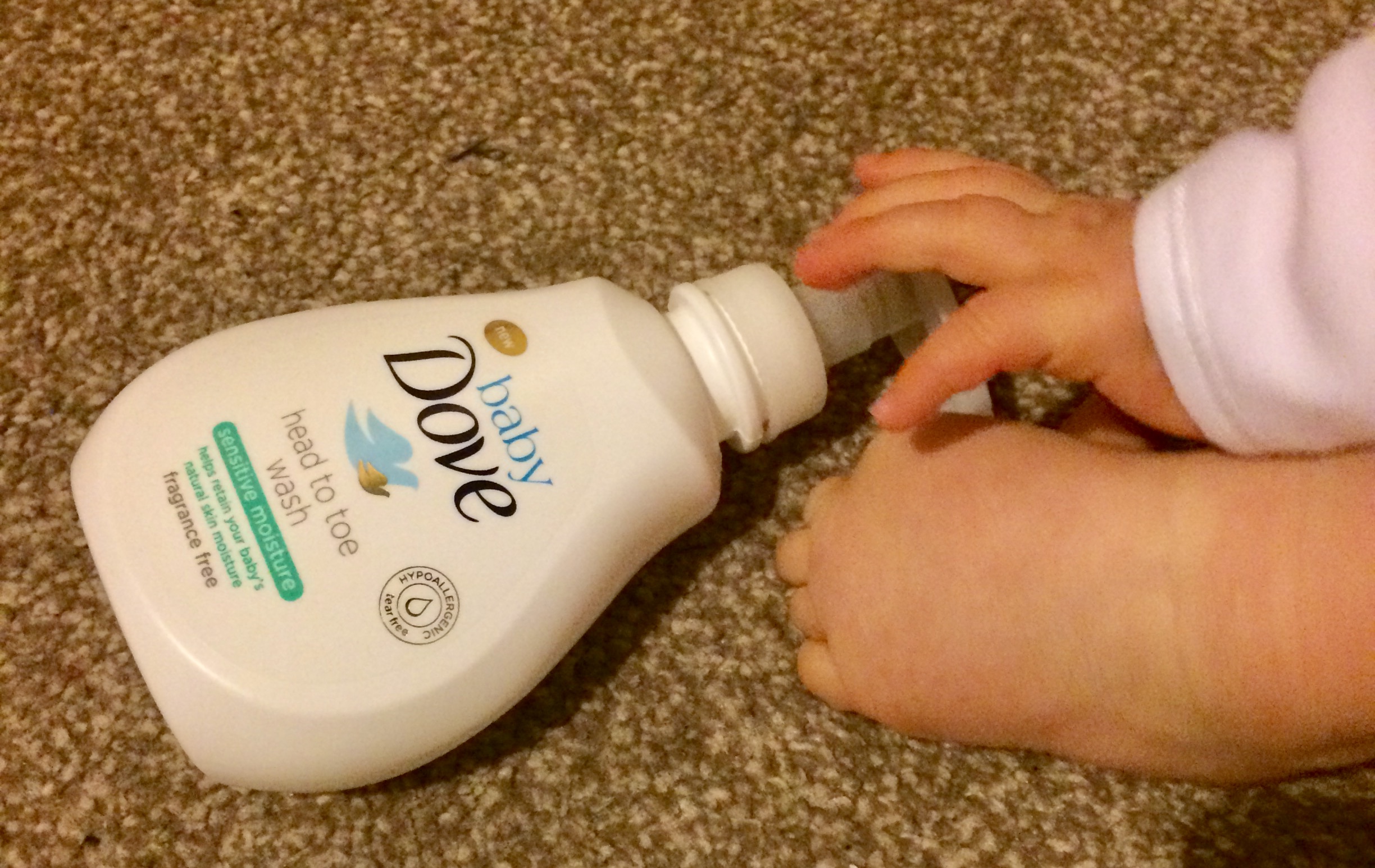 They are available at Tesco, Asda, Boots and other leading retailers.
Baby J's first Christmas may be filled with teeth and other exciting milestones but there is one thing for certain, in using Baby Dove, he will have super soft, moisturised skin.