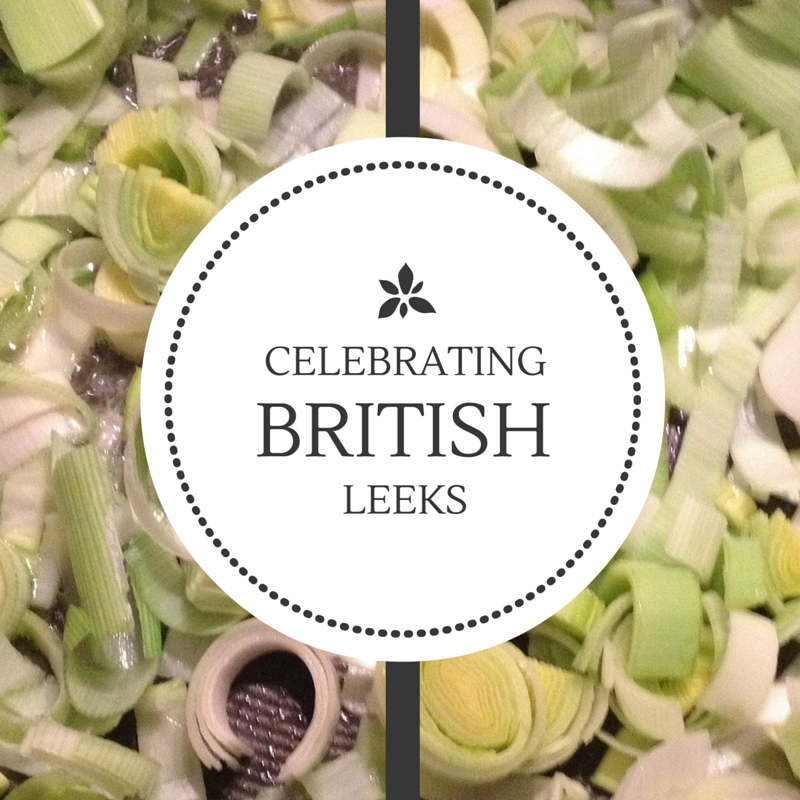 You know how passionate I am about British produce and seasonal food. November is the beginning of the British leek season and oh how I love those long, soft scented vegetables.
Even before I was approached to write this post, I got caught sniffing a bunch of leeks as I queued up to pay in my local Sainsbury's. I joked with the cashier that you could give me a bunch of leeks over flowers any day. Obviously don't tell Hubster that. Flowers would be lovely however we hadn't been going out long when he brought me a cabbage but that is another story.
Eating locally grown, seasonal produce becomes a challenge during the autumn and winter months, when the British climate means that few native vegetables are available.
However, the leek is one vegetable that is at its best during the coldest months of the year and because it's packed with nutrients and crucial anti-oxidants will help stave off winter colds and flu too.
At its best from November through to April, the British leek is a fantastically versatile vegetable that adds flavour and bite.
A favourite food of the Romans, leeks are lauded in the Bible (Book of Numbers), have been eaten by saints (St. David), worn by the Welsh into battle and are said to possess mystical qualities.
Every year, Leek Growers' Association make a big push to inform the public about the versatility and deliciousness of leeks.
This year there are loads of new season recipes devised by chef and food blogger Dominic Franks of belleaukitchen.com. A selection of wholesome and hearty recipes, based on tasty, seasonal ingredients. Dominic's six, easy to follow recipes cover everything from pies and tarts to soups and chowders. To find out more visit the recipes section.
I was asked by British Leeks-the website of the Leek Growers' Association to choose a recipe and have a go making it myself.
It took me a while as they all looked gorgeous but I ended up deciding on Leek and Pulled Ham Bubble and Squeak with a Poached Egg by chef and food writer, Sophie Wright.
For the simple reason that I believe myself to be the Queen of Bubble and Squeak.
There were many Christmases when I lived at home that my Mum and I would purposely make too many potatoes and vegetables so that we could make bubble and squeak on Boxing Day.
The beauty of bubble and squeak is that there is no real recipe. It all depends on what you previously had for dinner. I used cabbage as the recipe stated but Brussels sprouts are also a winner for me.
This is Sophie's recipe: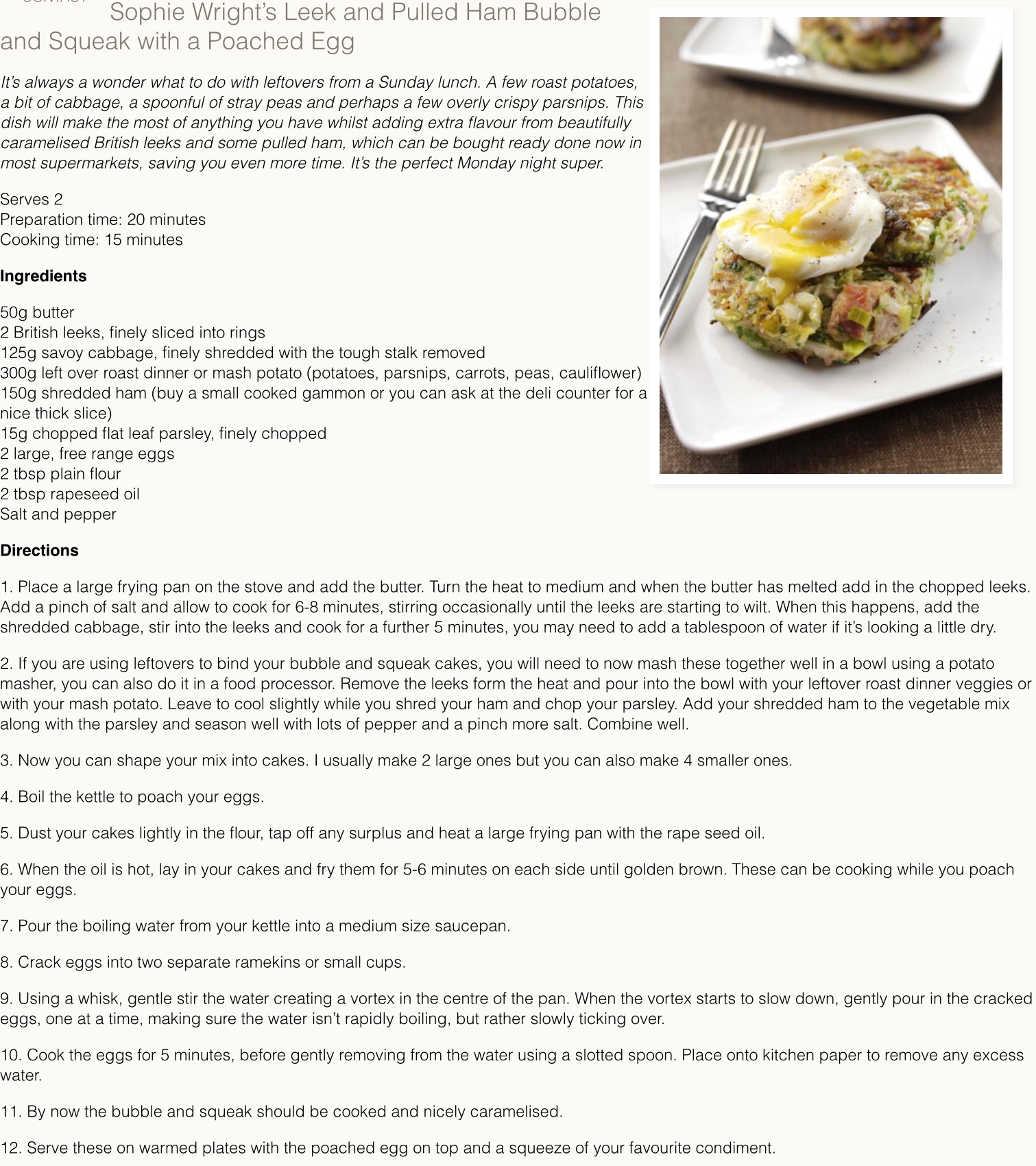 This is how it turned out for us: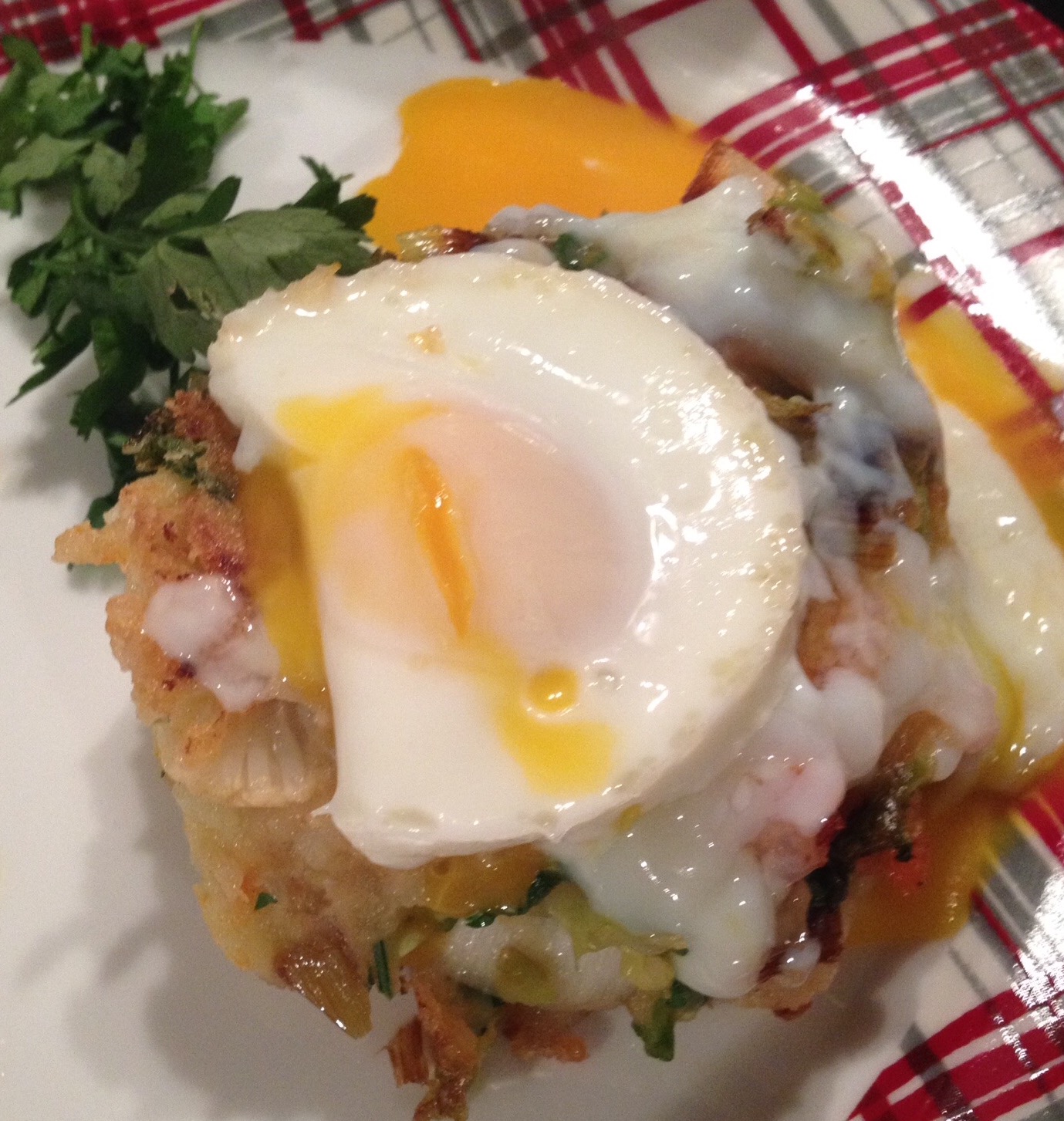 The only rule I will say is a must-is the use of British leeks as they make your bubble and squeak the best ever.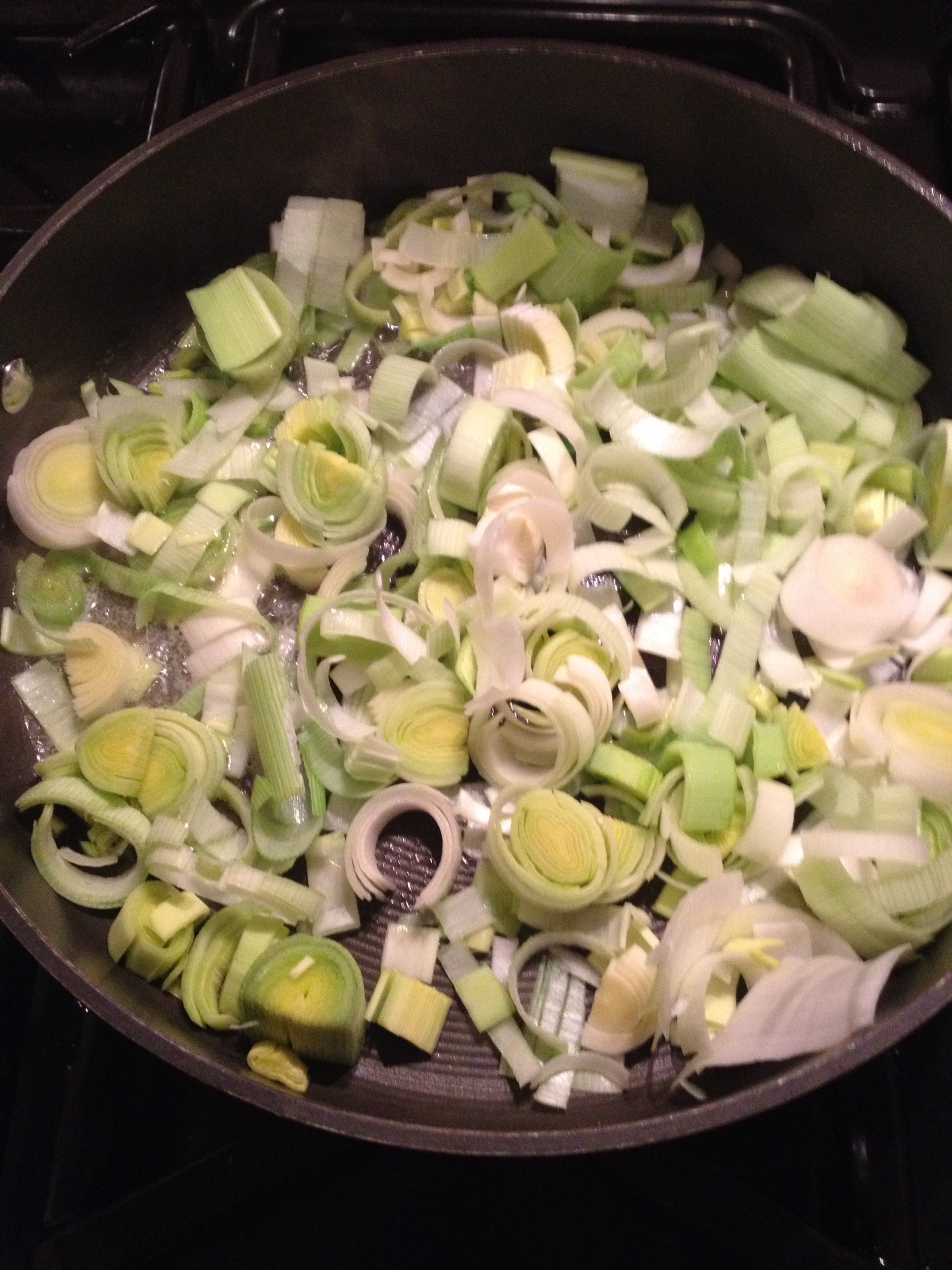 Not only that, the meal was a crowd pleaser for everyone here. I even mashed it up for Baby G.
*We were sent a box of ingredients for the purpose of writing this review but all opinions are my own and you know I really believe my buy-British buy-local mantra.