Last year I was in awe at the effort that went into many people's Elf on the Shelf.
So this year, I got us one.
Well actually, in true Emma style, I got two a 'real' elf off eBay and another one from Sainsburys.

For the last month I have been trying to come up with original poses Elfy can get up to in the run up to Christmas.
I haven't been able to think of anything original.
I even set up a Pinterest board for ideas.
I came to the conclusion that my poor imagination was due to the fact the elves were hidden away and, if I let them out of their boxes, they might inspire me themselves.
So while Boo was at nursery one day this week I took Elfy 2 around the farm to see what happened.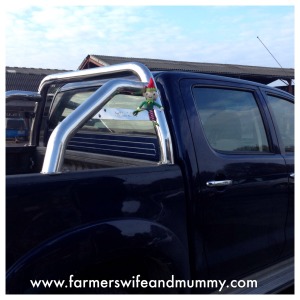 Hubster's car was the first thing I saw.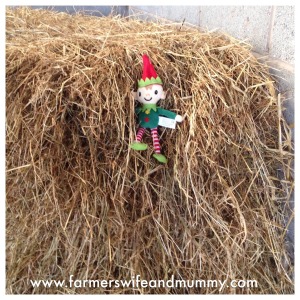 Then the straw bale.
A poor horse was next but she didn't seem to mind.
A festive looking holly bush came next.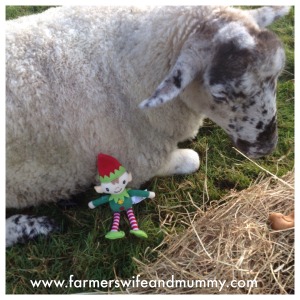 Poor, poor Minty was last. He didn't seem so impressed with posing but he did, the little love.
So there you go. I am no where nearer to inspiration and I have decided to do one Elf visit a week in the run up to Christmas rather than every day.
If you have any ideas, I would be glad of the help.
Will you be participating in Elf on the Shelf?