Living on a farm is wonderful, but some of the issues with outdoor spaces are opposite to those faced by people living in small urban areas. The main difference is that farms have plenty of space to spread out in, while urban gardens can be almost impossibly tiny. Another difference is that farms tend to use the outdoor space in a way that urban homes do not. But, nevertheless, there are ways to elevate your outdoor space, no matter where you live. Here's how to transform your large but unkempt outdoor space into a warm and welcoming outdoor space that is perfect for socialising.
Designated 'Pretty Zone' (Garden!)
First of all, pick out a space that will become the 'pretty zone', planted with flowers whose purpose is little more than to be useful, that is lined with soft lawn that is inviting to walk on, and into which farm equipment and animals are not allowed! If your farm is built onto a slope, you might need to invest some time and money building a terrace on which to have your outdoor space – otherwise, simply make the best of the flattest piece of ground. Having this designated area is great for a number of reasons: it's safer for young children; it's easy to maintain because of the decisive borders, and it provides separation from the 'work' mode of farming, while still being out in the fresh air.
Add a Firepit
It is nice to sit outside in all seasons, but the UK's climate can make this a rather chilly prospect in autumn or winter. Add a firepit or chimenea to your enclosed garden space to take the chill off the air and allow you and your friends to relax and socialise all year round. Get firepits in the UK from Forest Fuel's website here.
Sensory Garden
Make a section of your outdoor space into a sensory garden. Include fragrant plants that both smell and taste good, include a variety of textures to walk on as well as touch with the hands. Water features and plants that rustle in the breeze, as well as small wind chimes, stimulate your ears, while the sight of all the beautiful plants and flowers all around you will sooth and delight all. Sensory gardens great for everyone, but they are especially good for young children, those with special needs, and older people beginning to suffer from cognitive decline.
Put in a Pool
If space allows, why not put in a small in-ground pool? A swimming pool makes a perfect focal point for summer gatherings and is sure to make you a hit with friends and neighbours. Swimming pools do need some maintenance (regular treatments to keep the water nice and clean; the frequent scooping out of leaves and other wind-borne detritus etc) so do make sure you can manage and afford pool maintenance.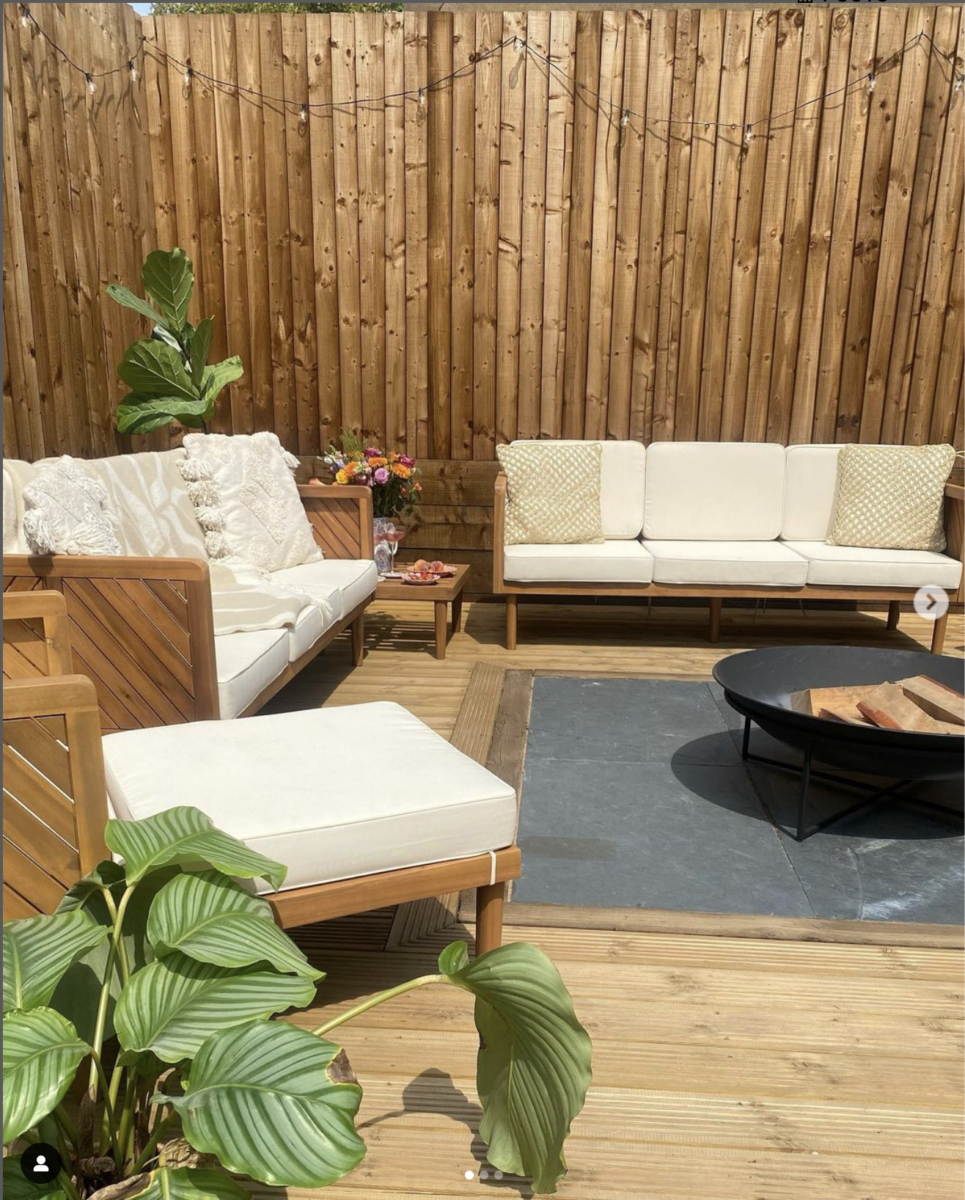 Permanent Barbecue
If you have the space (and, obviously, if you barbecue a lot in summertime!) why not think about a built-in barbecue? These structures are made from fire-proof brick and have removable grills and baking sheets for easy cleaning, and they really do make the barbecued food taste even better! As well as making it really easy to decide to have a barbecue on a nice day, they add value to the property, which is a win-win scenario!
Images from Rosecroft.house