As the nights grow darker and the leaves fall from the trees, I think we all begin to have the urge to cuddle up.
The traditional cuisine of stews and soups in the Autumn really lends itself to a bit of spice and it seems it is our bodies way of trying to relive some of the heat of the summer.
Pumpkin spice has been around for years in America and in the last few years it has marched across the Atlantic to gently infiltrate our palates and I for one am joyous.
With flavours that lend themselves to Autumn and Winter beautifully as well as a definite nod to Christmas spices, I tend to sprinkle it in everything at this time of year.
You can buy it ready made but by making it yourself, you can adapt it to your own tastes.
To make sure you get the right consistency for you, make sure you use the same spoon for measuring each of the spices.
This is my version.
Half a teaspoon of Ground Allspice
Half a teaspoon of Ground Cloves
A Teaspoon of Ground Nutmeg
Three teaspoons of Ground Cinnamon
Three teaspoons of Ground Ginger
Half a teaspoon of Turmeric.
Mix it all up in a bowl and then decant into a lidded jar for freshness. Keep in a cool, dry place.
I know the turmeric is controversial but I love the bright yellow addition to the mix. I use it in porridge oats, baking, coffees and hot chocolates.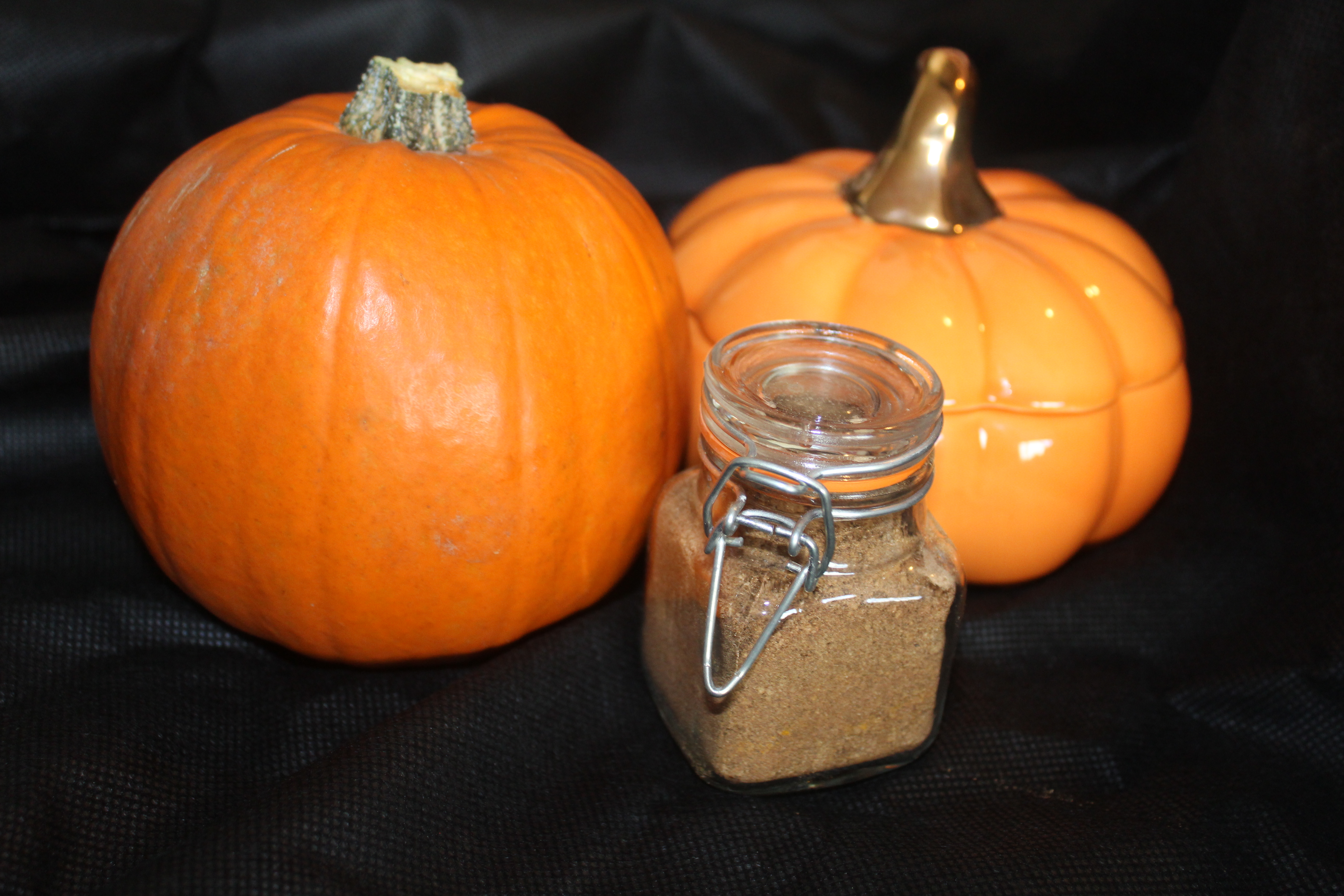 It is worth noting that if you are adding it to a liquid-hot milk for example, you will need to make a roux or a paste before you put it in. Otherwise, you will get a powdered topping to your creations.
The beauty of Pumpkin Spice is it can be transferred to your Christmas baking and drinks when the time comes because it contains all the components of festive spice.
Put your feet up with a woollen blanket across your lap and enjoy.