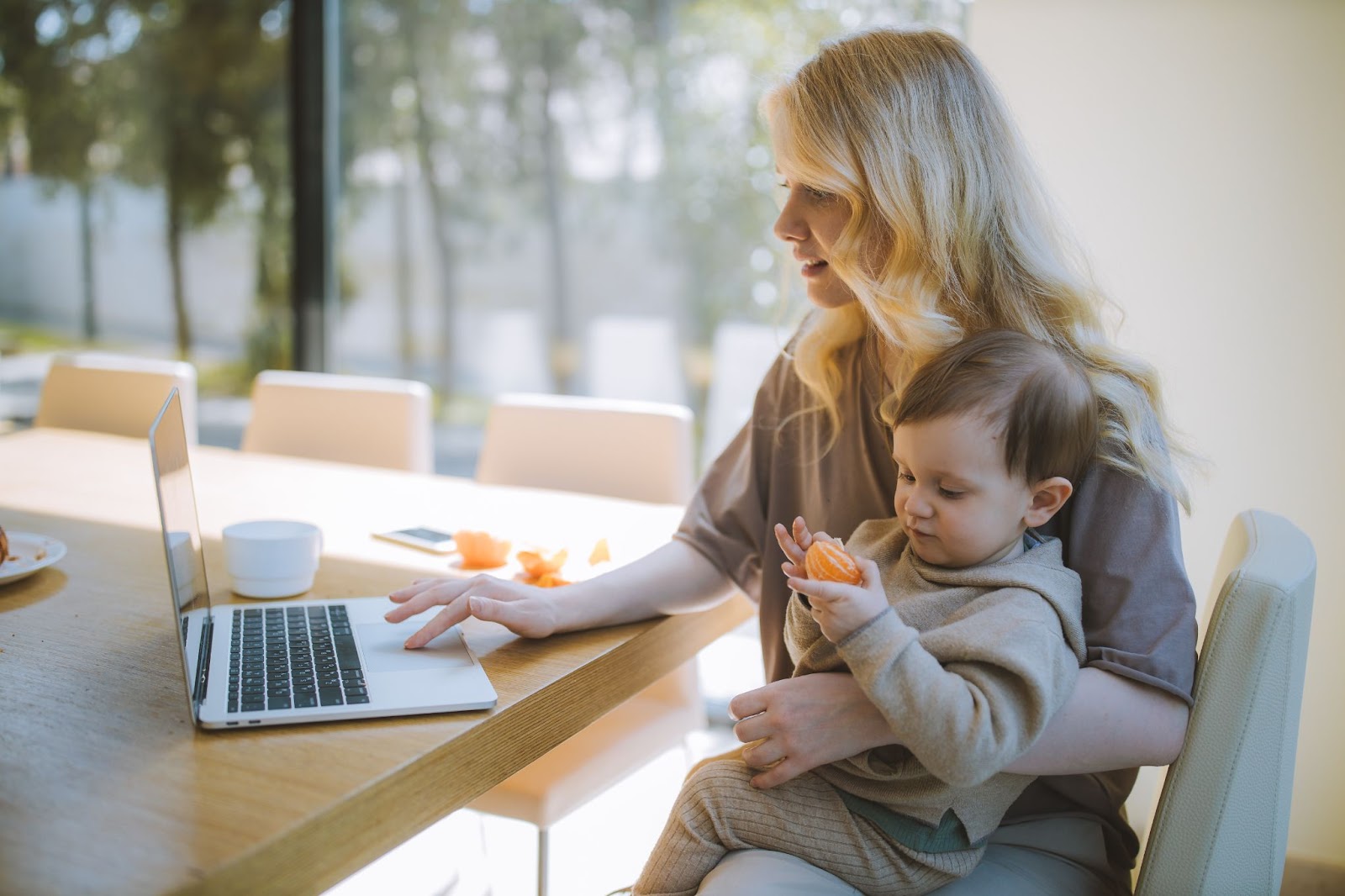 Being a working mom is no easy task. There are a lot of to-dos and responsibilities that you have to attend to and take care of on any given day.
The good news is that it doesn't have to be as hard as you're making it on yourself currently. Instead, you can implement some actions that will make your life easier. Now is a good opportunity to take the time to learn how you can best succeed as a working mum.
Find Flexible Ways to Earn
You don't necessarily have to get a desk job that has you working regular working hours each day. Instead, you can get creative and try to find jobs with greater flexibility. Think of the different ways in which you can create an income stream without having to be tied to a desk all day long. Now might also be a good time to determine if you want to work outside the home or if you want to work from home. There are ways to earn some passive income for yourself as a working mum as well that you can explore.
Make Time for Hobbies
You must also make sure you are carving out time for yourself as a working mum. It's very important that you practice and have a greater work-life balance if you're going to succeed. One idea is to get busy cooking and baking in the kitchen. It can be a very mindful activity and enjoyable if you go slow and are patient with yourself. Start by making recipes such as these peanut butter blossom cookies that won't be too difficult for you but that will have a tasty end result. It's good and healthy to have some hobbies outside of what you do for work.
Manage Your Time Wisely
You also need to have good time management skills if you're going to succeed as a working mum. You are going to have to get rid of the guilt and know when to say no to other people who request your time and energy. You may not always have it to give so you have to learn to set boundaries. You can say no without feeling guilty about it and know that you are doing what's best for you and your family. There are only so many hours in every day and you're only one person so keep reminding yourself that it's okay to turn others down sometimes.
Reduce Distractions
If you're going to succeed as a working mum then you must eliminate distractions. This is especially important to do when you need to focus on your job and the task at hand. It may require that you hire someone to watch over your children while you are working, for example. You want to make sure that you can concentrate on what you're doing at the moment. You may also want to put your email notifications and phone on silent when you need to get some work done.
Ask for Help
It's always okay to ask for help when you are a working mum. You are only one person and only have so much time to give. You don't want to spread yourself too thin or you risk experiencing burnout. Instead, reach out and ask for help from the people in your inner circle or individuals at work. No one will know you need help unless you speak up and say what it is you need from them. They'll more than likely be happy to lend a hand and assist you with what you are asking for. You can also lean on your partner more for getting some help taking care of stuff around the house.
Give Yourself Some Grace
It's okay to stop and pat yourself on the back every so often as a working parent. Be patient with yourself and give yourself some grace as you adjust to your new way of life. Take pleasure in the positive moments that unfold and focus on what's going well. Know that you are doing and trying your best and let that be enough. Remind yourself that life is about balance and you don't have to do it all yourself or you risk feeling overwhelmed.
Conclusion
These are some tips that will help you better succeed as a working mum. It may require that you change some habits but know that doing so will be well worth it. It won't be long before you notice all the upsides and benefits that will stem from your hard work and efforts.