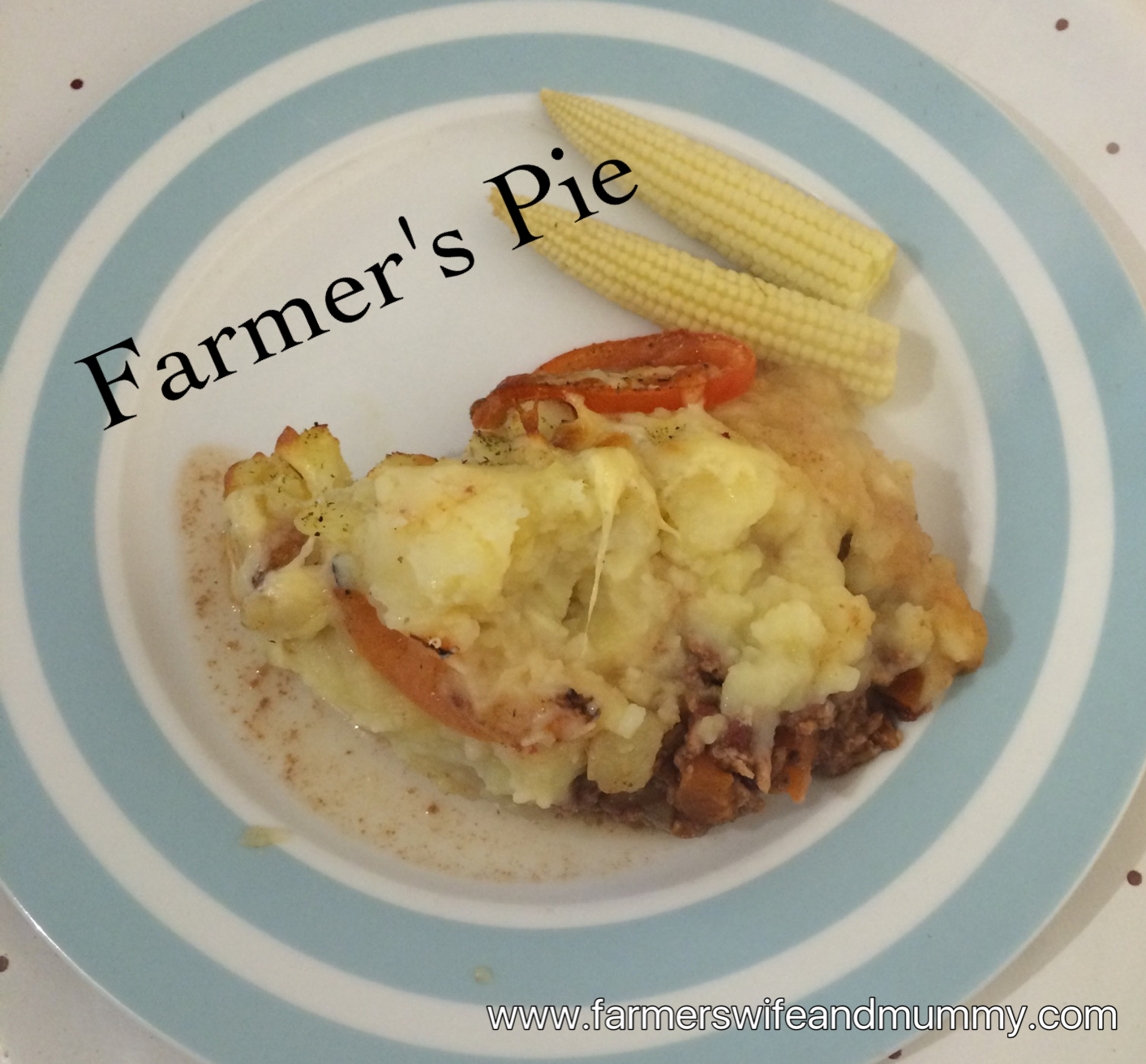 Hubster and I love shepherd's pie. The children are not so keen so I have been thinking of ways to make it more appealing. They love spaghetti and a meaty ragu sauce and they love pizza so I came up with a dish combining all three.
Now I am not going to get into the shepherd's pie/cottage pie debate so for the purposes of neutrality, I refer to the meat as mince and I have called the dish farmer's pie.
You can use any mince-beef, lamb, turkey even Quorn.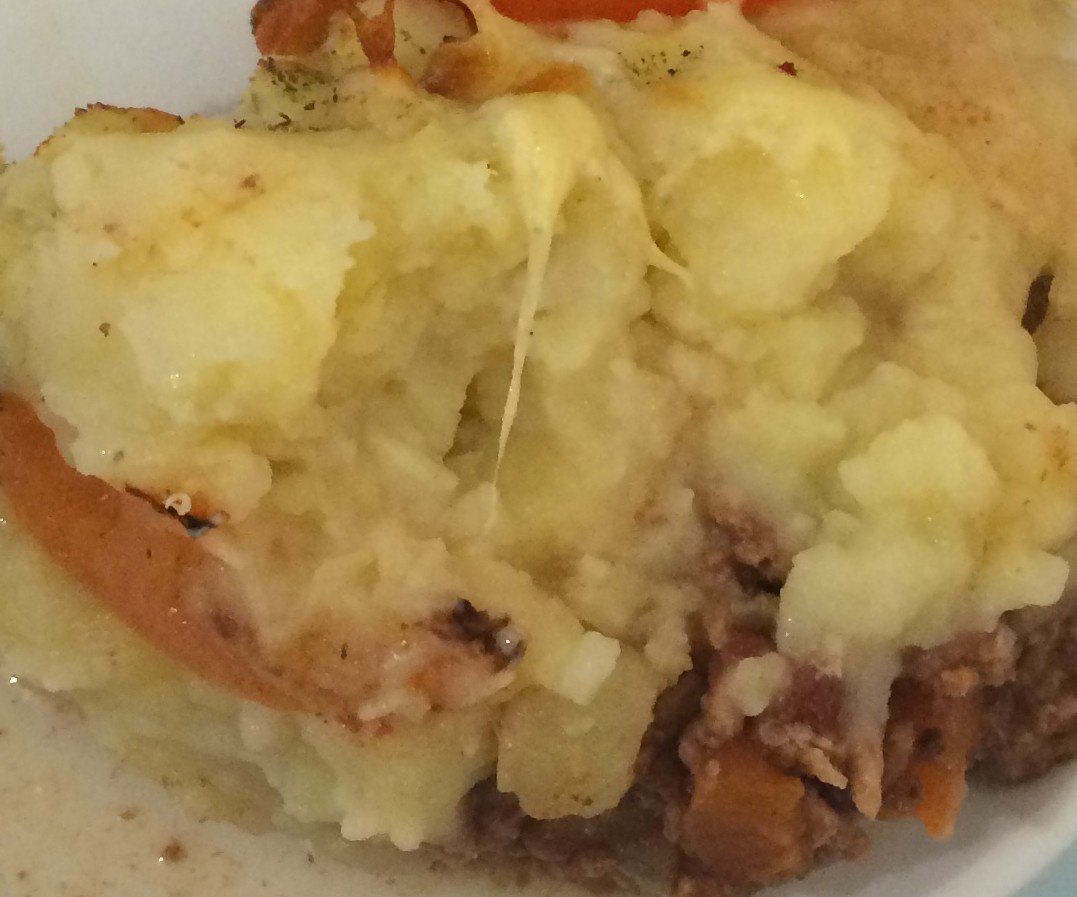 You will need:
500g mince-make sure it's British
1 red and 1 green pepper
1 large onion
A 400g tin of chopped tomatoes.
4 cloves of garlic
Italian dried herbs like oregano, basil etc or mixed Italian herbs.
Enough mashed potato to cover your dish
Mozzarella cheese
A couple of fresh tomatoes.
Put the mince, (chopped) peppers, onion, garlic and chopped tomatoes in a large, covered, oven dish and slow cook for three to four hours, stirring once in a while. Add stock if it gets a bit dry.
Boil the potatoes-you can do this just as you put the main dish in the oven or just before it's ready, it's up to you.
Mash the potatoes and set aside.
Thinly slice the tomatoes.
When the meat bit is cooked, drain off any excess juices and spread your potatoes over the top.
Top with the mozzarella and tomatoes and sprinkle some more Italian herbs on the top-I use a pizza herb pot I picked up in Aldi for this.
Return to the oven without the lid for 20-30 minutes until the cheese has melted.
It went down a treat- Italian inspired farmer's pie.