I tweeted last week about not being able to find a pair of shoes. It was a rare evening out.
I went to my friend's salon opening and wanted to wear my beloved yellow heels.

They hail back from my night clubbing days but they are still one of my favourite pairs.
It seems they are also Boo's favourite pairs as I could only find one.
I've read a lot recently about gender assignment. When Boo was much younger, most of her toys were unisex. As she has grown however, a lot of pink has snuck into our house. I don't really have a problem with it.
Since having Boo I don't wear heels very often so her love of them does not stem from her seeing me in them.
She has obviously opened my wardrobe and liked them off her own back.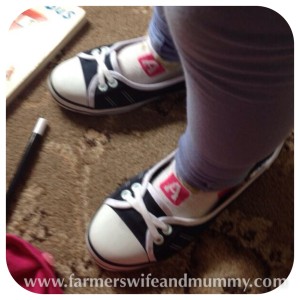 I haven't encouraged her behaviour. It came naturally. I do think she must get her love of shoes from me though.
The fact of the matter is though, that night, trying to be quiet so as not to wake her, I had to wear a different pair of shoes. Not as nice and I was really disappointed. My one chance probably for this year to wear those yellow beauties and I couldn't.
On closer inspection in the wardrobe it seems Boo has had her eye on a few pairs of my shoes. I know she regularly trots around in a blue pair which I have kindly selflessly donated.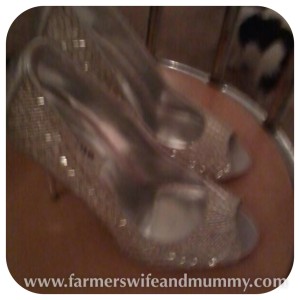 My wedding shoes are in a box so she hasn't seen those beaded, glittering beauties (thank goodness). The rest though are seen as fair game.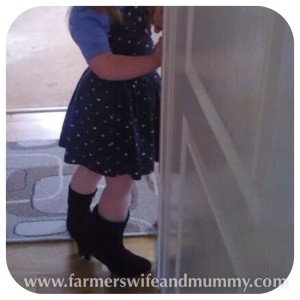 Short of getting a padlock for my wardrobe though, there is nothing I can do about it.
It is just so unfortunate that her Lelli Kellys won't fit me (I did try). Now THAT would be payback.