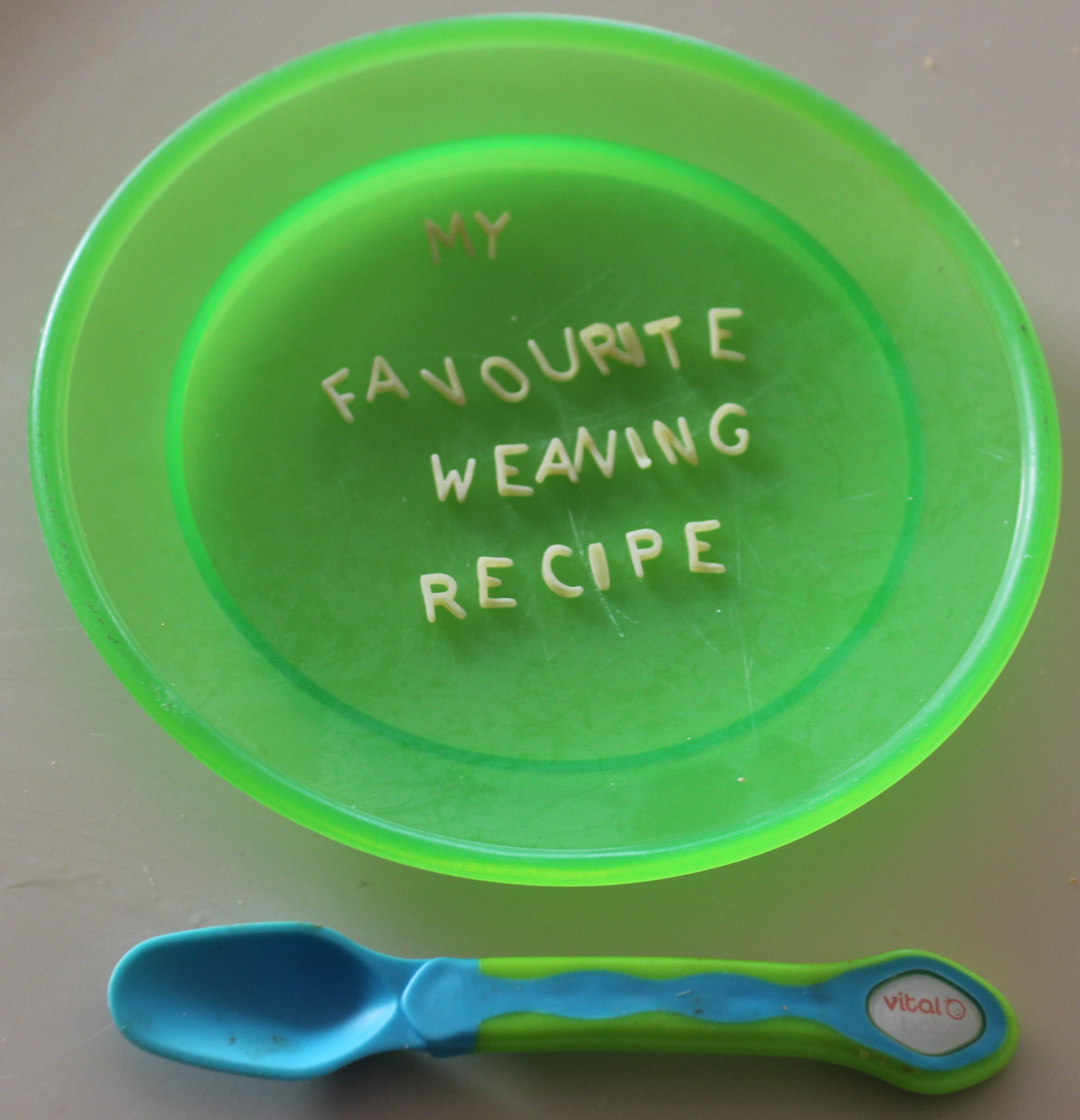 Baby G is nine months old now and the weaning is going great. We are doing a mixture of feeding styles-mostly spoon feeding but allowing to choose from a range of foods on his high chair tray to get used to chewing and holding foods.
At this stage, I think he has eaten a lot more foods than his sister did-mostly because I am a lot more laid back (still, no chocolate though) and we are trying to introduce more lumps.
He has been eating, what is referred to as 'textured' food for a while now so lumps is the next step.
We are struggling with him drinking water though. I do try to offer it at every meal but he is just not interested in it at all-even out of a bottle. I will just have to keep trying with that one. I don't think it's the cup, I think it is the water. Oops.
As part as my ambassadorship for Vital Baby, I have been asked to share my favourite weaning recipe.
This one has actually grown with us as a family. You know I hate having to cook different things so this is a crowd pleaser for everyone that just happens to be the best weaning food. Ever.
Minestrone Soup.
You will need:
1 tsp butter or oil
1 onion
1 courgette
2-4 cloves of garlic (depending on taste)
1 red and 1 green pepper
2-4 carrots-again personal preference
A tin of tomatoes
1 tsp of mixed herbs
Vegetable or chicken stock (low salt or baby stock cubes)
Pasta shapes. We use tiny little shapes at the moment but we aim to progress to macaroni and then bigger as time goes on. You can use specialist baby pasta but honestly, the tiny pasta available in supermarkets is just as good.
Heat butter or oil in a pan and add the chopped onion and garlic.
As it cooks, chop the carrots first and add them, then add the rest of the vegetables and chopped tomatoes.
Add the herbs and the stock-I usually add between 1 and 2 pints of stock.
Simmer for 20-30 minutes.
Now, for much younger babies, add the pasta and then liquidise the whole soup.
At the moment though, I liquidise the soup and then add the pasta, cooking it again for just a little longer than the packet says. This way, G gets some lumps.
He honestly loves it.
We all have it for lunch and then I freeze it in little pots so he has lunches ready for a few days.
You can freeze the soup and, the best bit?
You can cook it from frozen in the pots and serve in them too-no extra washing up.
*We were sent all of the feeding equipment featured as part of our ambassadorship but all opinions and water-hating babies are my own.