I love yellow. It is such a bright, sunny colour. I used to have a beautiful yellow bag which my mum brought me back from Italy. I am not sure where it is now but I also had a pair of yellow high heels which are still in my wardrobe and were worn quite a lot in my 'going out' days.
I quite often wear them for nostalgic purposes and even Boo loves to strut round my bedroom in them.
I also had a yellow Mac eye shadow which always came out if I wore the shoes. It looked fab with a bit of bronze eye shadow over the top and some black eyeliner.
I digress but yellow is one of my favourite colours and it seems to have rubbed off as it is Boo's favourite colour. She loves nothing more than excitedly calling out 'yellow car' when we are out and about.
So my foray into yellow this year began when I went shopping in Sainsbury's a couple of months ago. As soon as I walked into the clothing area, this yellow mac was calling to me. As any mother knows though, it is usually the children I buy for, not myself but I was with my mum who offered to buy it for me. Yay for mums.
There were some yellow and navy wellies too but I knew that was a step too far.
Then my mum rang a couple of weeks later and said she had picked up Boo a yellow mac-also in Sainsbury's-how lovely. The yellow macs were breeding.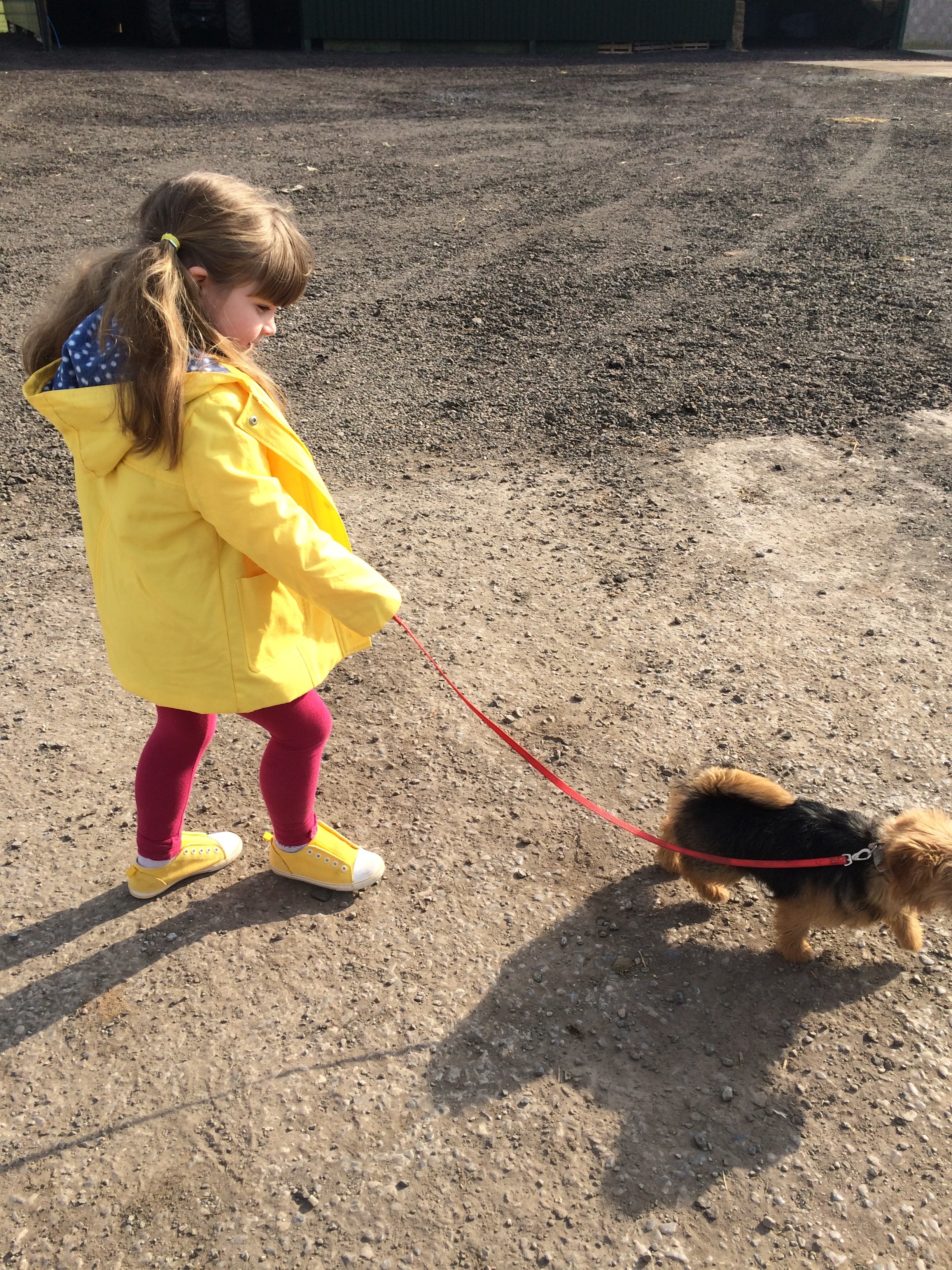 There was only Baby G who wasn't in our yellow mac gang.
Every so often, TU clothing has a 25 per cent off sale and, as I was going to Sainsburys on one of those days, I had a quick look around the children's clothes. Lo and behold, there was a yellow mac in the boy's section. How could I resist?
I then asked the shop assistant if there were any of the wellies left. Off she went to the stock room and I went home with the wellies and the boy's mac with 25 per cent off.
We are now the yellow mac family. You can't miss us but we look so summery.
What is your favourite colour?