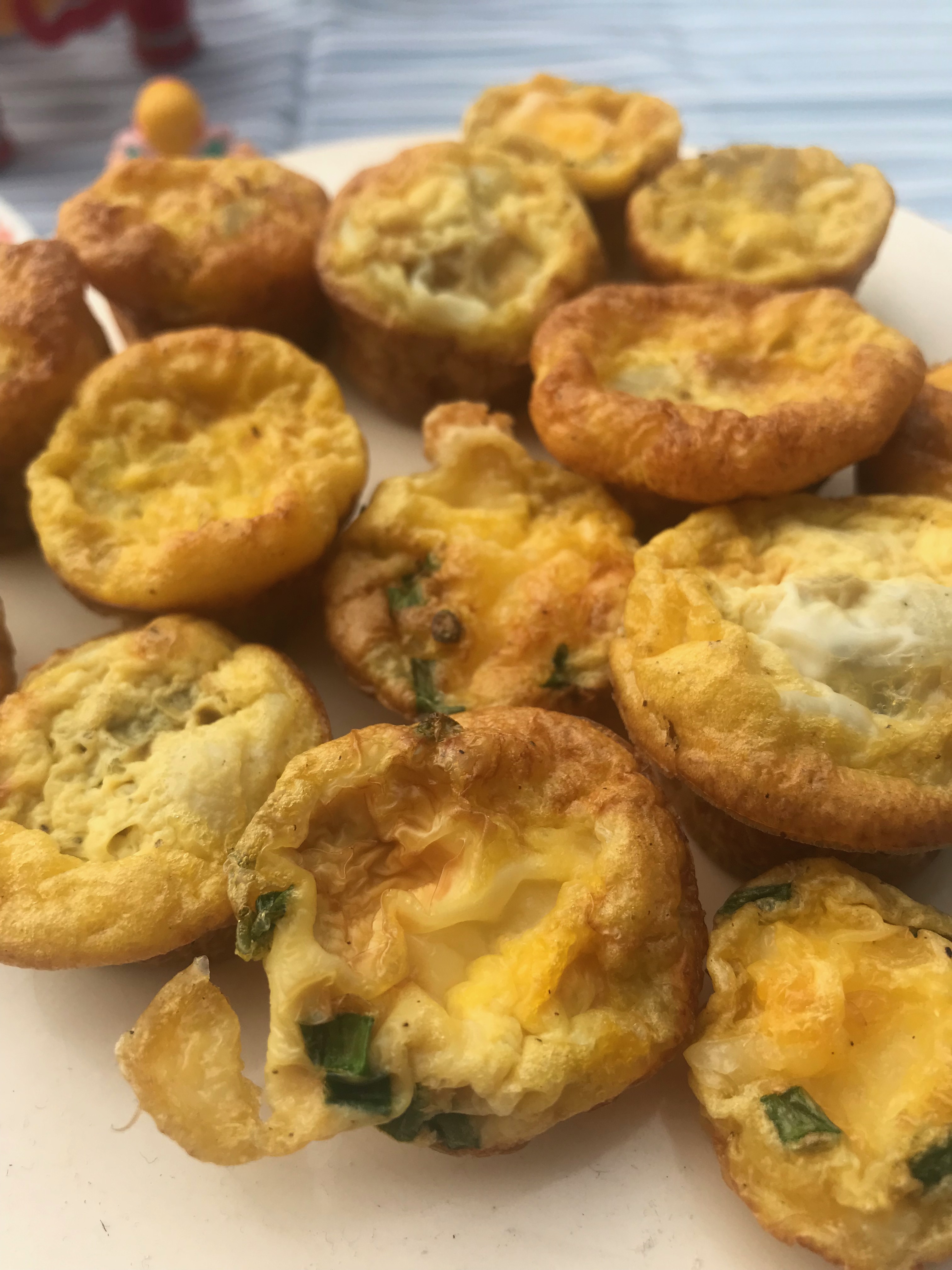 I haven't done a recipe post for ages and these little eggy bites are something I just cobbled together because our hens are laying so much.
I wanted a fridge snack that the children can help themselves to, are sugar free and are packed with protein for that all important energy.
The options are endless really and you can mix and match ingredients to suit your families tases.
I had a couple of mini muffin trays I had picked up in TK Max so I used them but ordinary cupcake tins would work just as well.
The size of the tin you will use will determine how much filling you use so you may have to grate a little more cheese etc.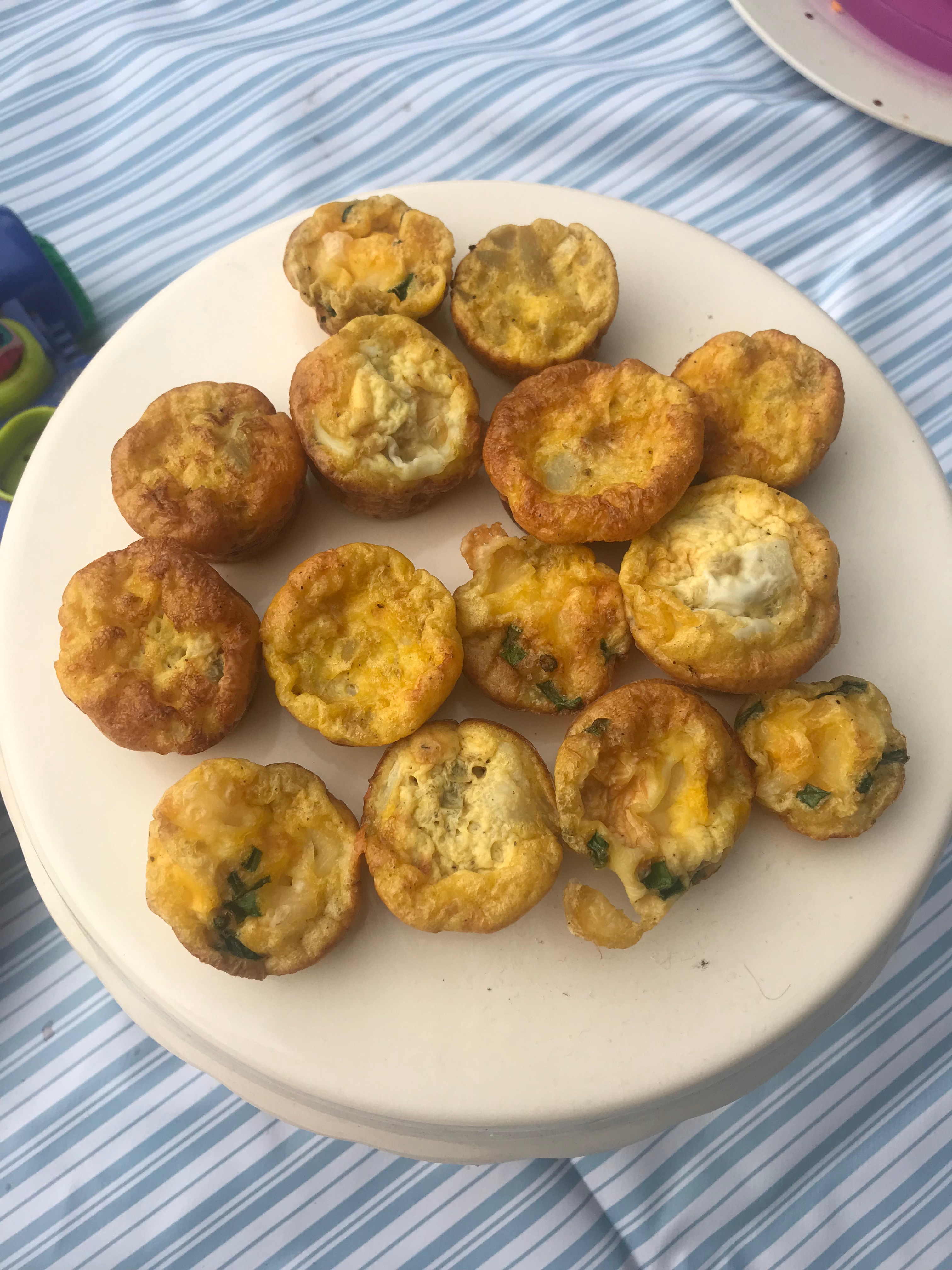 You will need:
Oil/butter for greasing
6 eggs
30 grams of cheese-your choice, I used cheddar
A splash of milk
Fresh chives
I started off by growing the mini muffin tray. I used a tiny bit of oil on a paper towel.
I decided it would be better to put the filling in first so I snipped the chives into each space and then sprinkled an equal amount of cheese in each.
I whisked the eggs with the milk and added pepper. You could add dry chilli flakes, dill, anything you like here but I kept it simple for the children.
Then I poured the egg mixture into each mould and popped them into the oven.
With me using the mini muffin cases, it took ten minutes. If you use cupcake trays, it may take longer- I usually go up in twos.
I let them cool a little then flipped them out.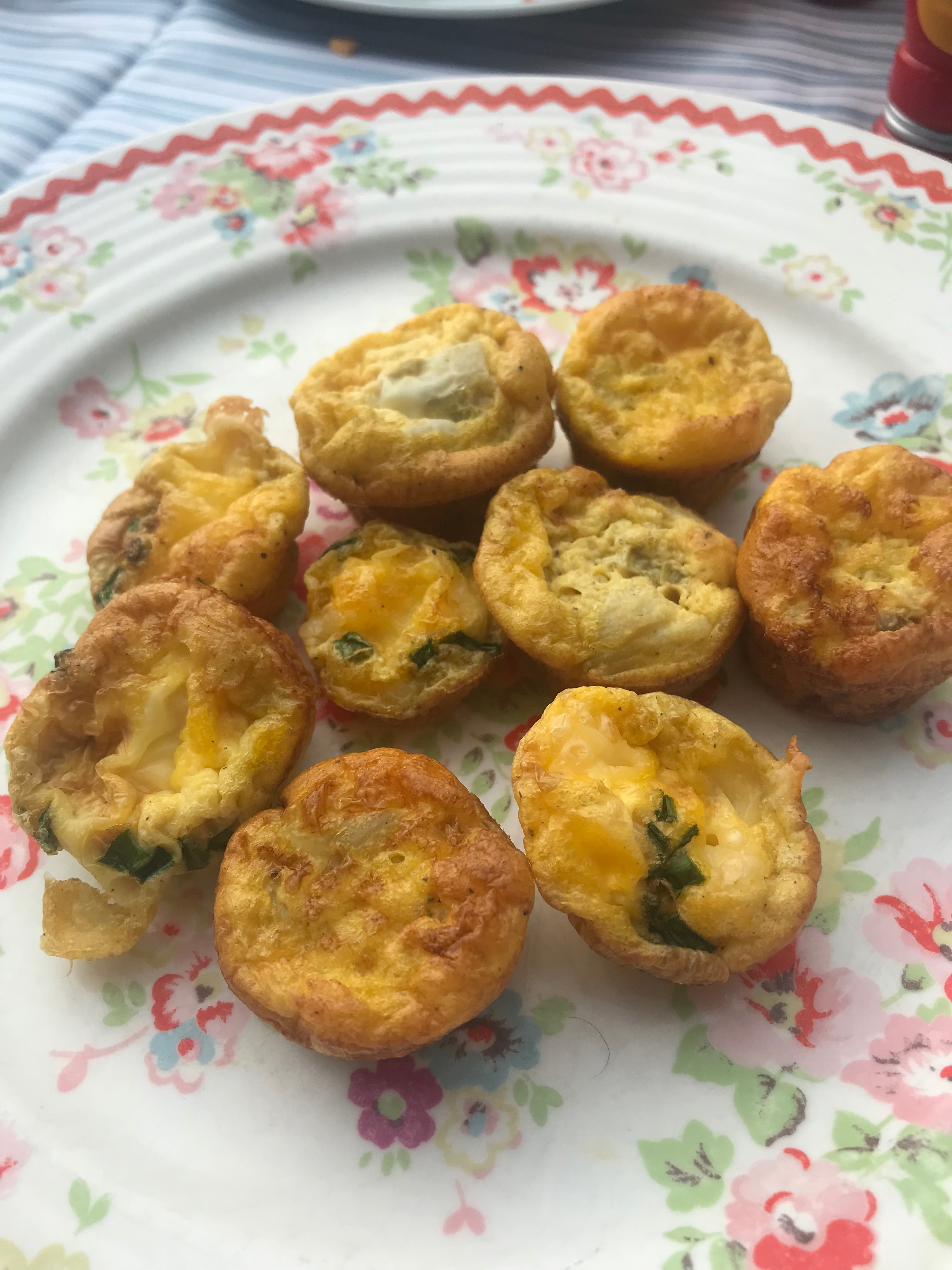 I also made the classic Spanish Omelette but with cooked potato and onion and there are lots of variations you could try. Maybe adding ham or chorizo.
They did go down a storm here.
Enjoy.