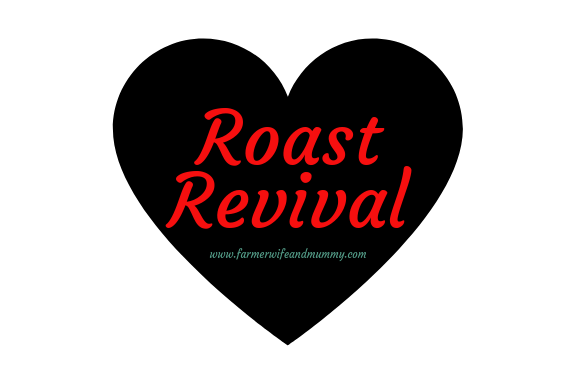 Since starting up my Roast Revival series, I have been waiting to share a lamb recipe with you. For whatever reason, many people steer clear of lamb and I want to try and change your minds.
I think for some, the image of a cute, frolicking lamb is too much to think about eating one but I am here to tell you that the lambs we take to the abattoir or market are more or less, fully grown sheep.
An animal can be referred to as lamb as long as it is under a year old and/or hasn't got it's second set of teeth.
So if you are put off eating lamb because of this reason then I urge you to rethink.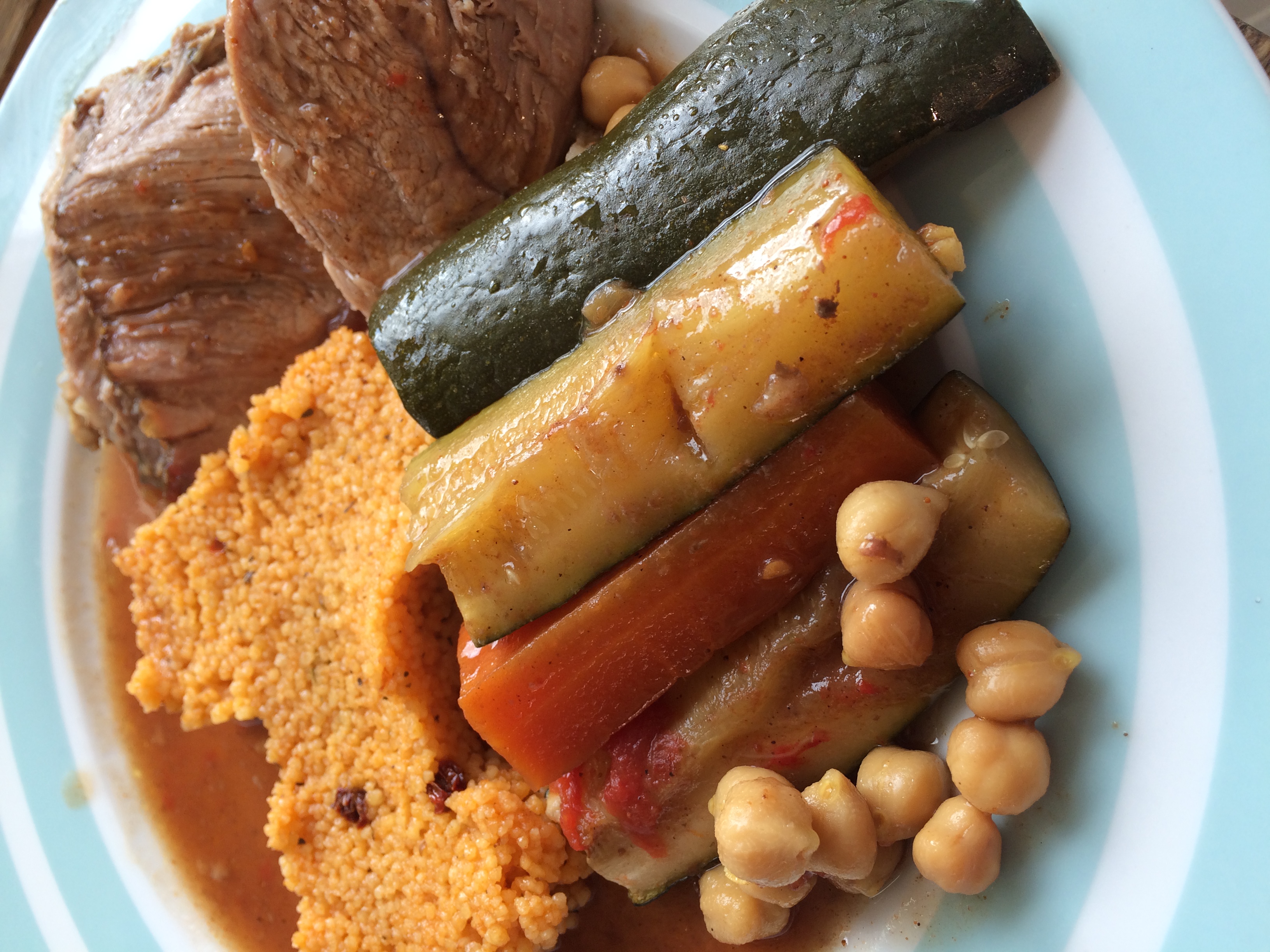 Lamb can also be expensive compared to the likes of cheap, supermarket chicken but a shoulder of lamb (much cheaper than a leg), can do a family for at least three or four meals making it economical.
It also comes down to the trend we should all be following-to eat British, better quality, local and in-season meat less often.
While lamb Sunday dinner is very much traditional, my slow cooked Moroccan Shoulder of British lamb is anything but.
If you are in for the day, so it in the conventional oven. If you are busy or out, prepare the night before and shove it all on the slow cooker.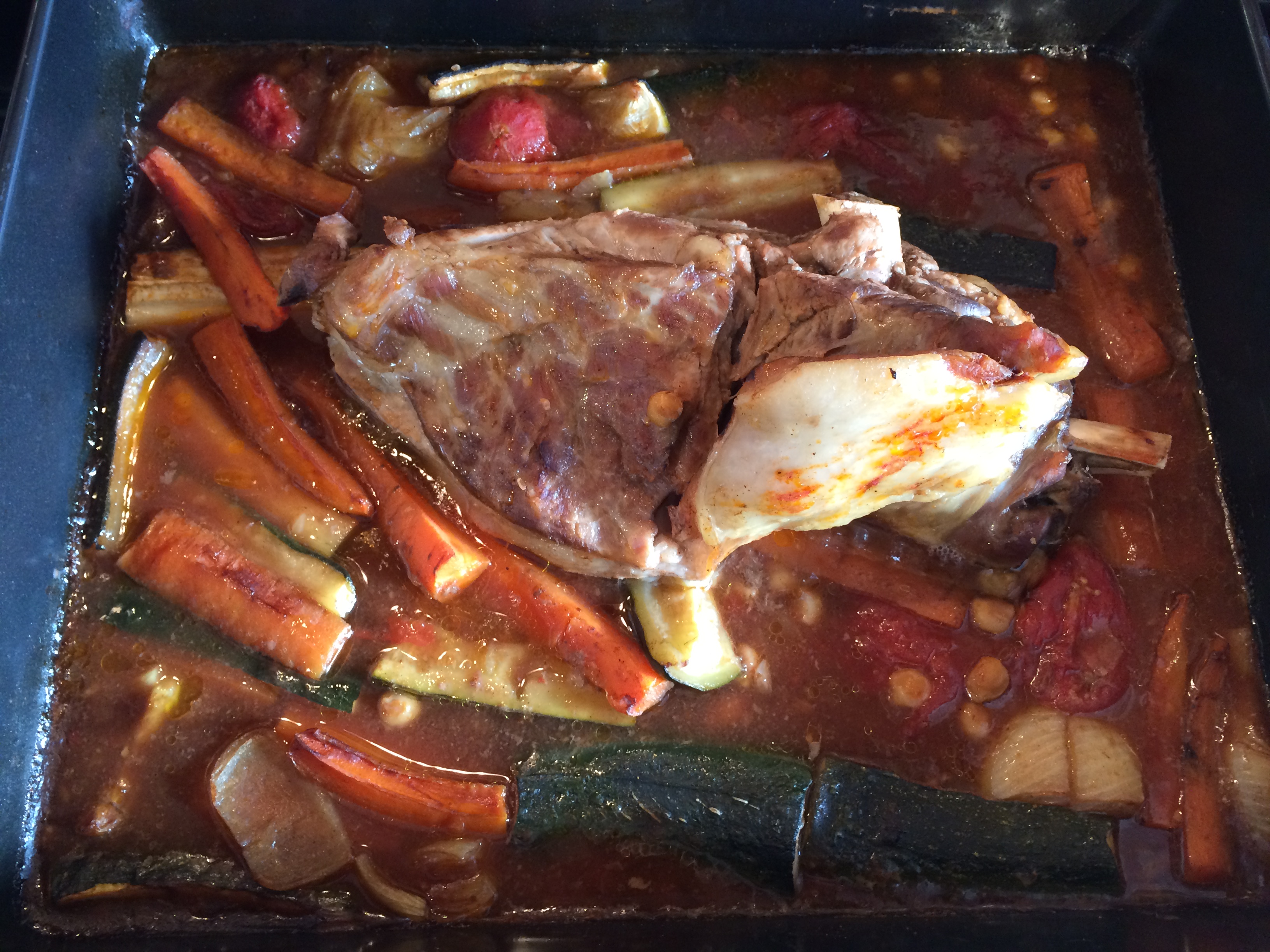 You will need:
1 large onion
3 carrots
3 courgettes
400g of chickpeas
A 400g tin of tomatoes-chopped or plum
5 dried apricots per person
1-2 teaspoons of Ras-El-Hanout (A Moroccan spice mix available widely)
A shoulder of British Lamb
A stock cube-lamb, beef or vegetable will do.
Chop the onion roughly and cut the carrots and courgettes into batons.
Place the lamb in the oven proof dish or slow cooker.
Add the vegetables, chick peas, tinned tomatoes and spices to the pot and cover with about a pint of stock (half a pint if done in the slow cooker).
Stir, cover and put in the oven at 100-150 degrees for three to four hours or on low for six-eight hours in the slow cooker.
Serve with cous cous and pitta bread.
Left overs can be liquidised into a soup or just take the meat from the pot and slice it ready to reuse the next day.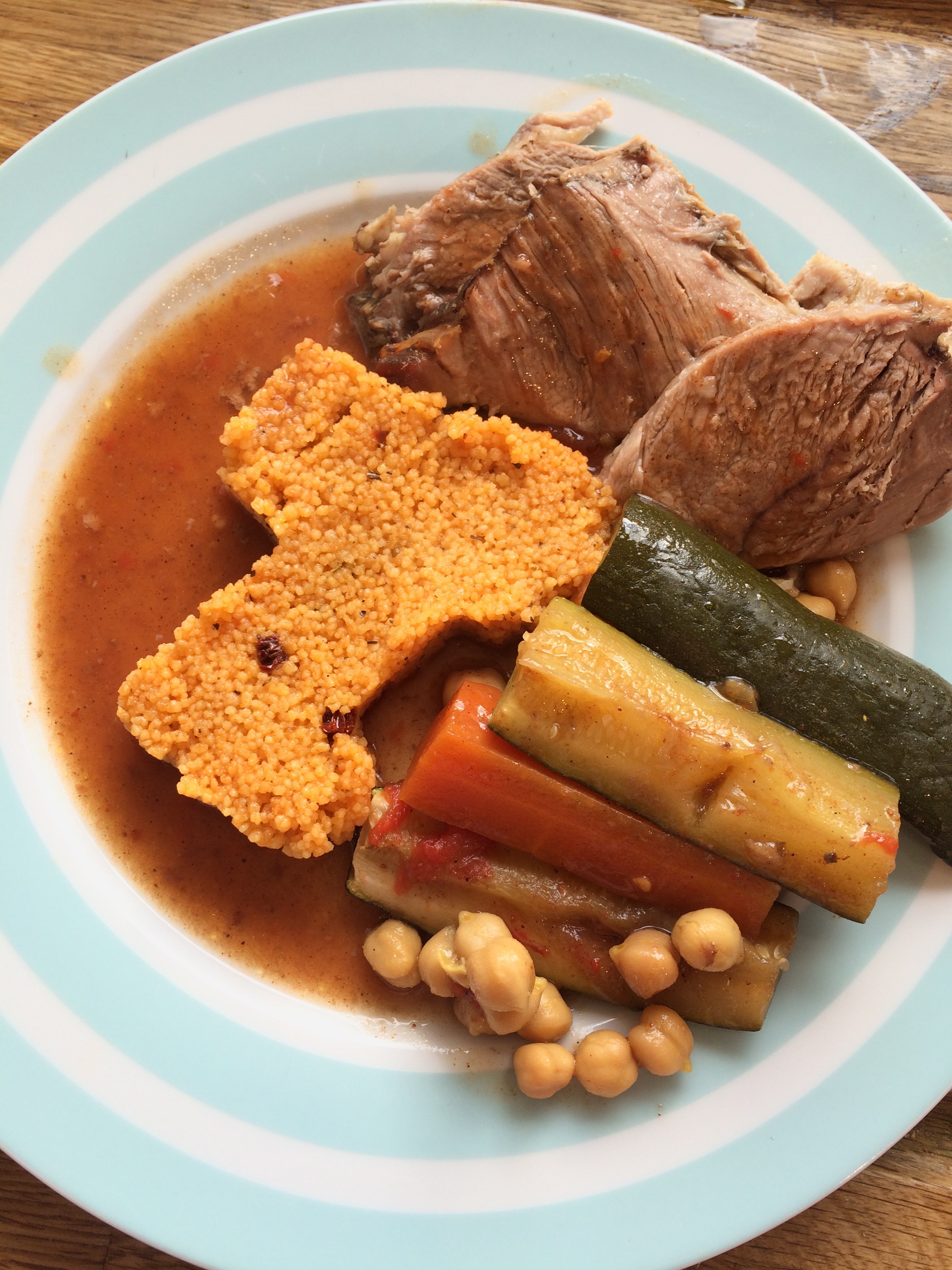 It serves our family of five three times so it would feed eight people, easily. You may just need to add a few more vegetables.
Slow cooking, for us, is all about knowing where our food comes from and encouraging others to buy the best food they can afford and to make sure the buy British.
Buying lamb, ensures that the meat you buy is from animals that have been treated well, using methods which are kinder to the environment and which have traceability back to farms (like ours) where the animal lived its days happily.
I hope I have inspired you to try lamb.