When I had Boo, I lovingly spent hours steaming fresh vegetables especially for her little mouth when we started weaning. I had every intention of doing the same for G and using those cute little pots.
The reality was that he ended up having what we had, mushed up (not even liquidised with varying success.
Had I known then about KiddieCubes, I think my life would have been that bit easier and, G's foray into food, that bit kinder.
KiddieCubes are a range of 14 tasty dishes, cooked in the KiddieCube kitchen using organic, wholesome ingredients suitable for babies aged from four months upwards. After gentle cooking, the dishes are immediately frozen into little cubes of goodness.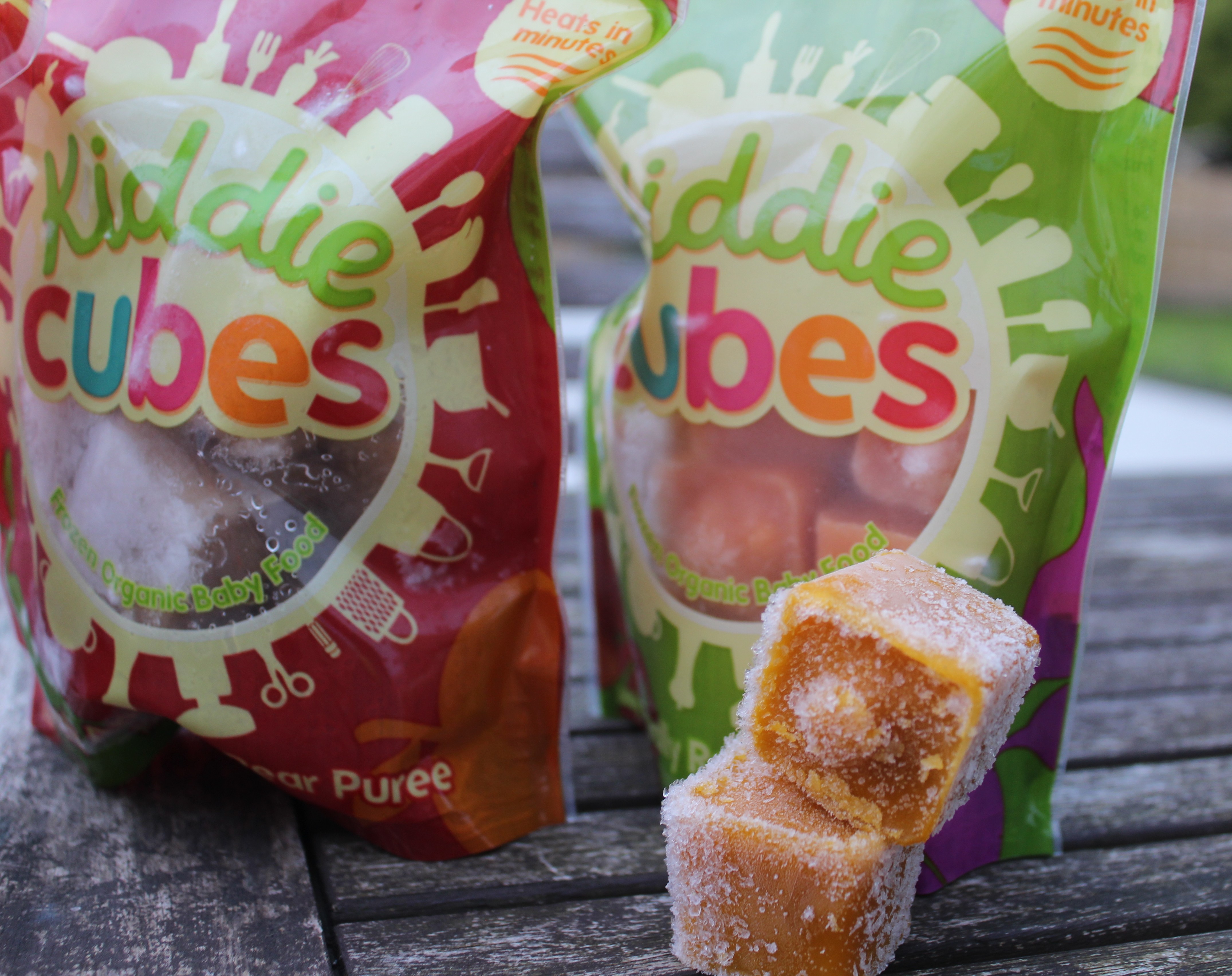 Not only that but you can take the food from frozen to suitable for feeding in 90 seconds. Now that's fast food.
The Stage One range features: spinach, broccoli, courgette, pea; sweet potato, carrot, swede; Apple and pear, mango and apple, peach and pear or apple, blueberry and apricot. Just simple tastes, that you would cook yourself-probably with your first child.
Stage Two foods move on a level with: veggies and lovely lentils; cauliflower and broccoli cheese; hearty chicken and veg hotpot; very veggie lamb casserole and creamy leafy fisherman's pie.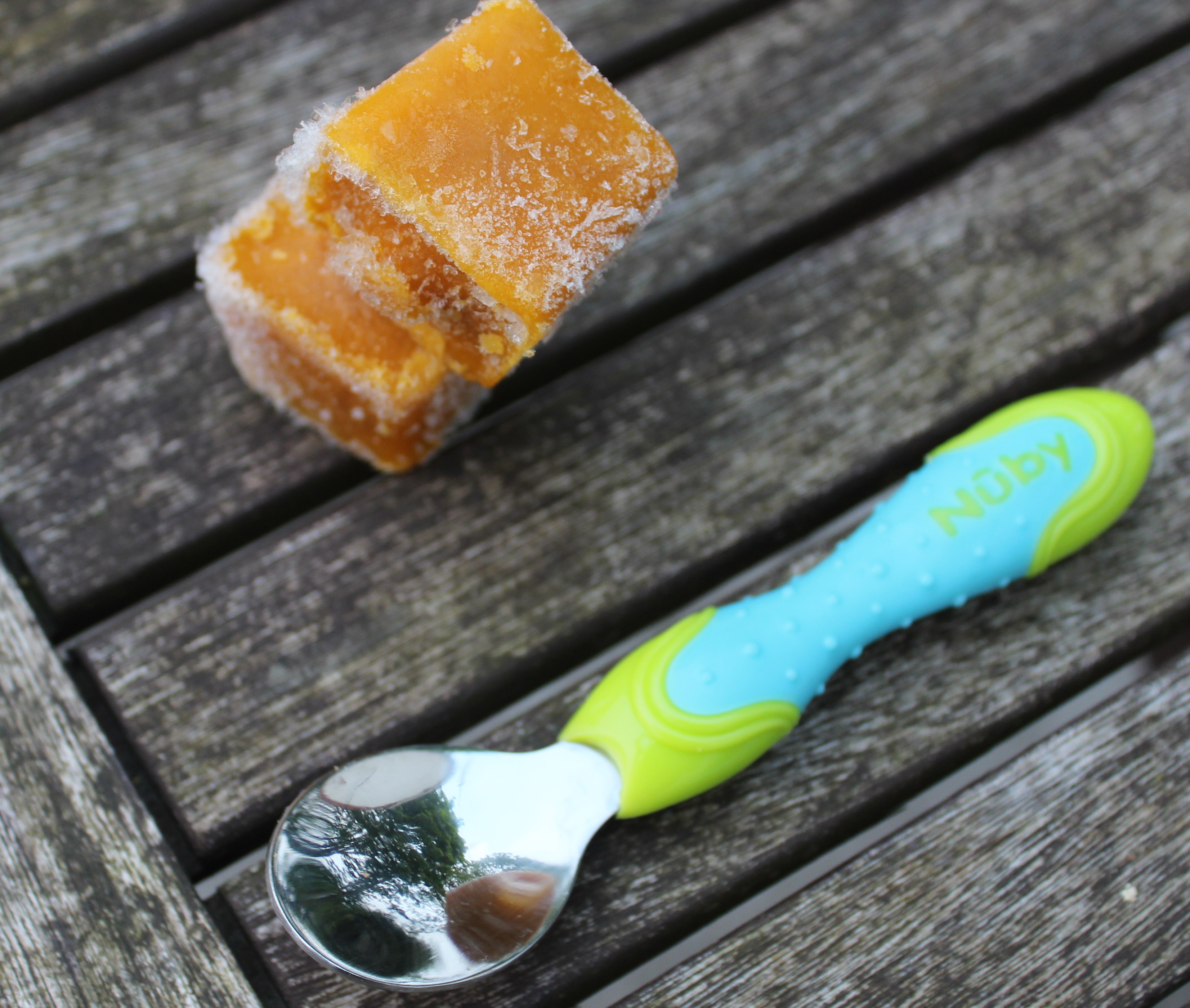 G loves all fruit and vegetables but is a bit fussy when it comes to the texture of some meats. I therefore opted to try the fruit Kiddicubes as well as the veggies and lovely lentils.
Luckily, along with the lentils, the savoury cube we tried also includes butternut, swede, parsnip and celery-all quite sweet flavours. Even I was surprised that G enjoyed it.
If you are wondering why, at 15 months, G is still enjoying such foods-I will let you in on a little secret.
KiddieCubes make brilliant sauces for pasta and rice. The sweet vegetables can mask a lot of tastes some toddlers may otherwise turn their noses up at.
The sweet version are always going to be a winner. Even Boo at five will have puréed fruit on porridge and, the beauty of the cubes is that if the porridge is too hot, the cubes melt and cool the food down in one.
Not only that, but in the latest spell of warm weather we have been experiencing, I have been allowing the fruit flavoured KiddieCubes to defrost a little at room temperature before serving as a healthy, slushy desert-for both children and, er me. Well, it has been unseasonably warm.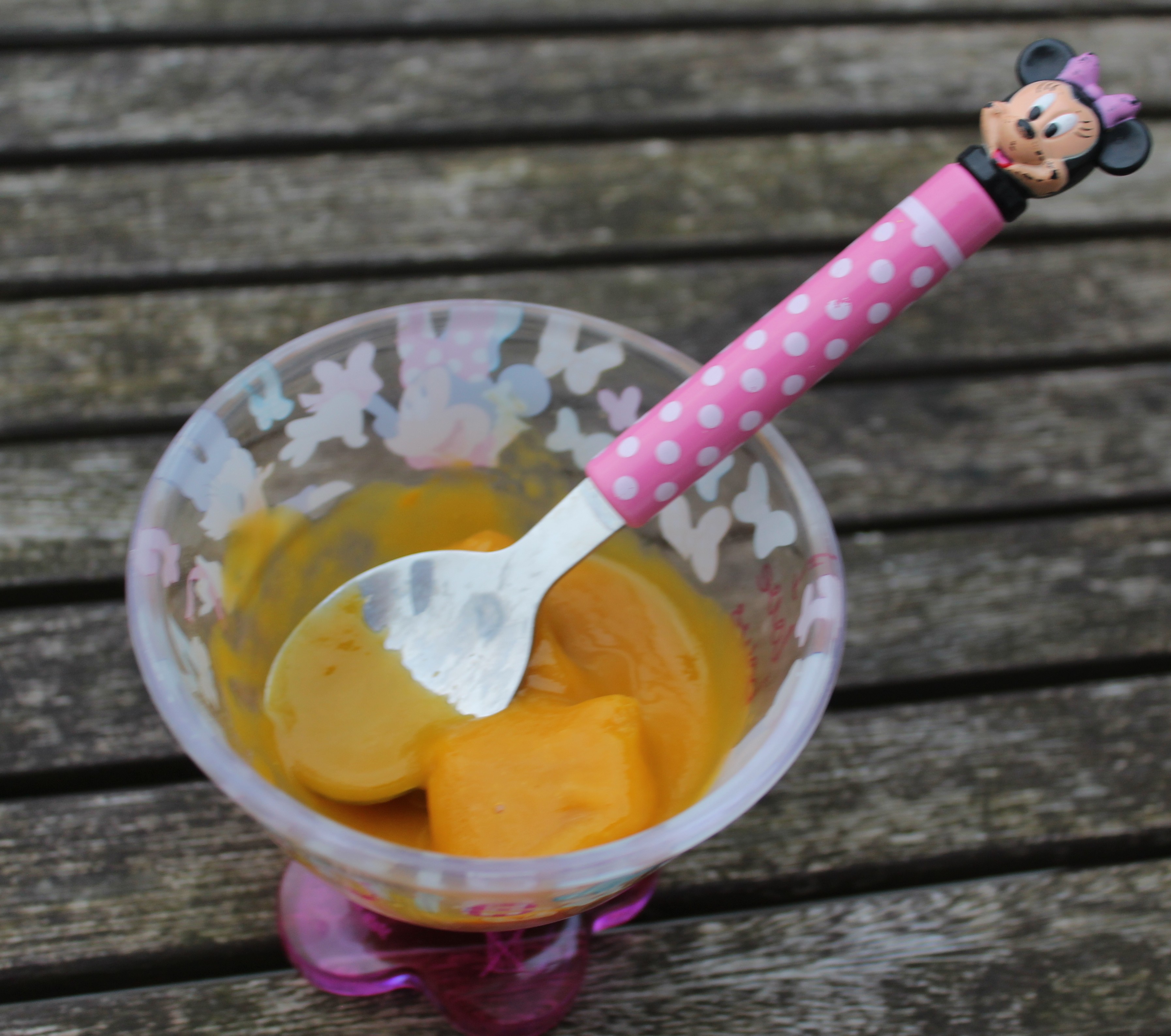 Kiddicubes have become such a versatile, delicious, healthy and go-to snack in our house. Why not check them out yourself?
They cost around £3.50 per packet and are available in the frozen aisle at Ocado, Asda, Newlyns and Waitrose.
We were sent the KiddieCubes for the purpose of this review but all opinions are my own and who doesn't want to make life with children that bit easier?