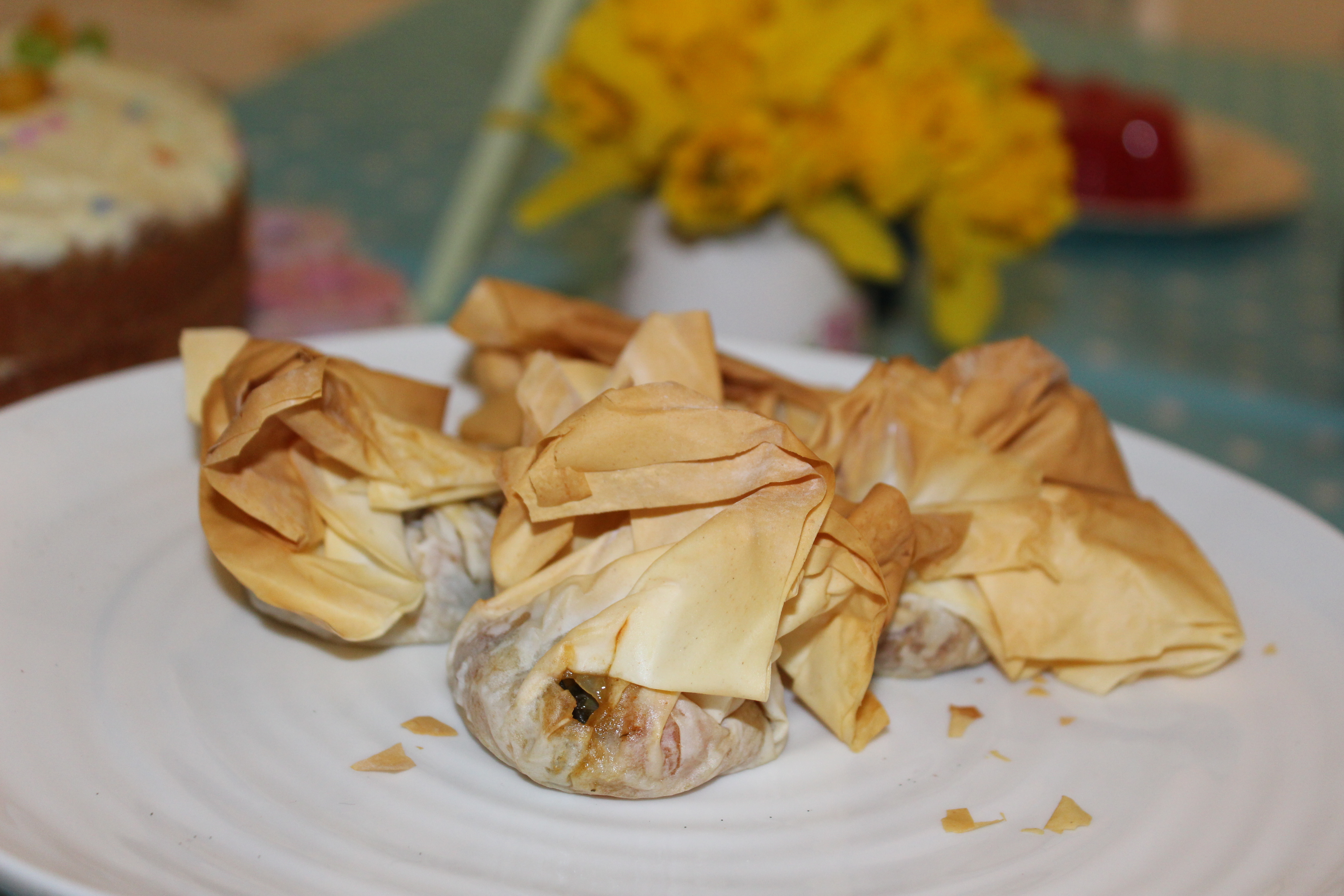 In long wintery months, I often yearn for summer days-don't we all? However I have come up with a recipe which, just one bite will transport you to a Spanish seaside resort or a hot Spanish city.
I always buy saffron and other Spanish herbs when I go to Spain but, seeing as it is almost seven years since I last boarded a plane, my spices have run out.
I will never get Ral al Hanout like the one in Agadir. Likewise, while I could buy saffron here, it is never quite the same and it is often very expensive.
Thankfully I found this paella seasoning in my local Asda. It really is the taste of Spain and, if it's a bit miserable outside, it never fails to perk me up.
So, if you have Saffron in your cupboard, feel free to use it and if you can't find the Paella seasoning, turmeric will give you the yellow.
Anyway, I digress.
You will need:
A pack of filo pastry.
1 onion
1 red and 1 yellow pepper
1courgette
4 cloves of garlic
A good slug of olive oil.
1-2 teaspoons of Spanish herbs and spices-either made yourself or ready made like mine.
Preheat the oven to 180 degrees.
Finely chop all of the vegetables and have oil heating in a pan.
Drizzle the oil into the pan
Put all of the vegetables in and the spice.
Sweat with the pan on for 10-15 minutes until soft.
Take off the heat and allow to cool.
Lay out the filo pastry and put a teaspoon of mixture into the middle. Bring all the corners together and twist. Brush with egg.
Bake for 20-30 minutes, depending on your oven. After 20 minutes, if the pastry is not golden, keep a keen eye on your oven.
We had them as party food but they would be equally as nice as a snack or tasty lunch served with salad.
If you have any chorizo or manchego cheese in, they would also go very well inside.
Buen provecho