At weekend, a Facebook post caught my eye. A so-called Candy Boat was to be moored at a canal near the farm.
It looked so novel. After a quick search on Mr Google, it emerged that the Candy Boat had been doing the rounds across the North West so, on Sunday afternoon, I put the children in the car and off we went.
When we arrived at Dover Lock, a famous pub on the Leeds-Liverpool Canal in Abram, near Wigan, I could see how busy it was. Cars were even parked on the street on the way up.
G was asleep so I reclined the pram and off we went up the canal tow path.
The Candy Boat was there in all its glory. We arrived around 2pm and, as it had been there since 11am and was also there the day before, I could see there wasn't a lot left.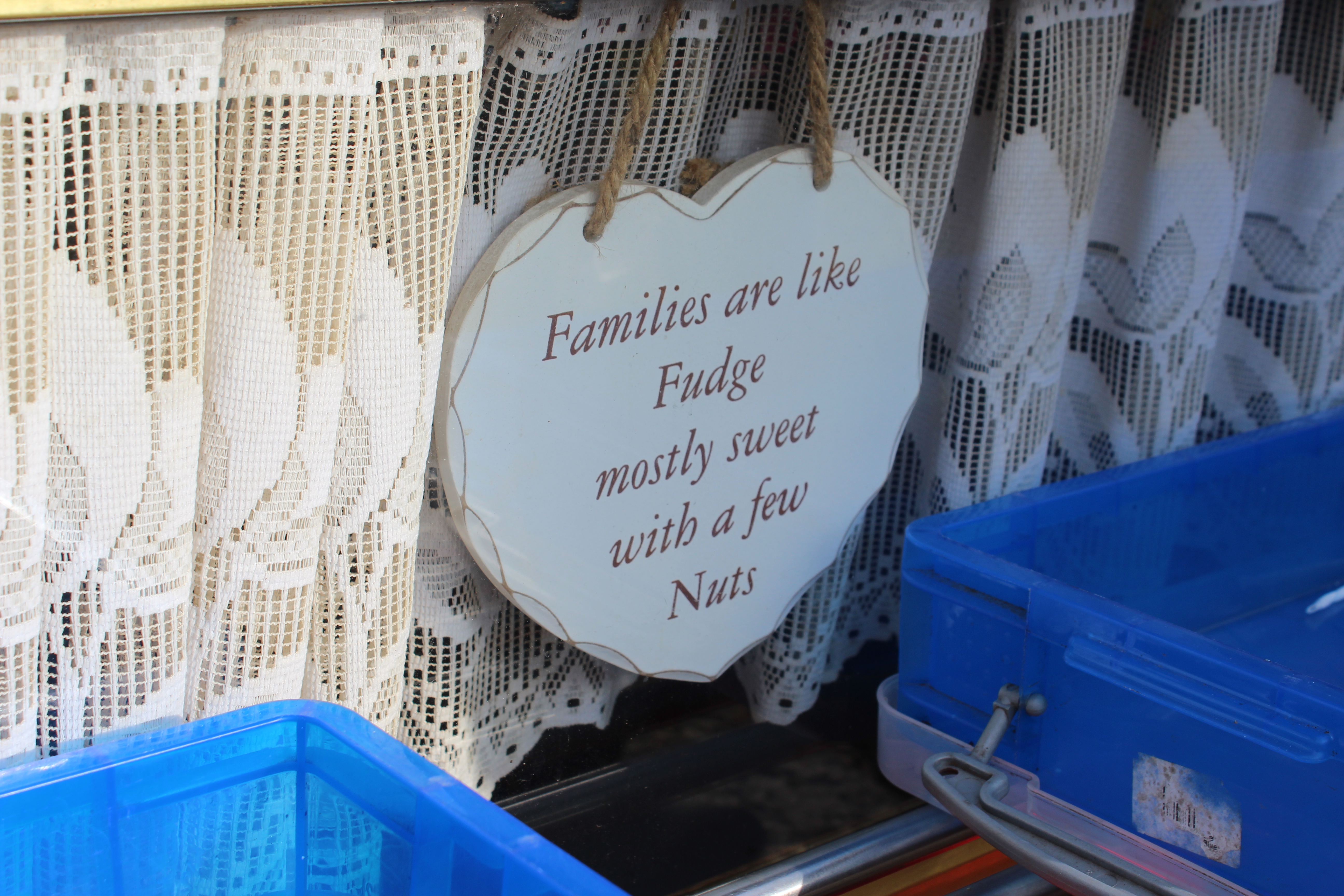 We queued any way though and Boo had a great time and, despite taking after her Daddy in most things, she waited very patiently for her turn. Other children did not.
I heard quite a bit of moaning and whining going on all around me which made me even more proud of Boo for waiting.
Just as we neared the front, G woke up. Most of the candy on offer was the hard variety so G had to be distracted with an oaty bar. He didn't really realise he was missing out.
Boo loved choosing her jar and giving it to the boat lady.
The boat lady then took it into her barge to be measured out and, when your jars had been used, a boat man-presumably the boat lady's husband, took the sweets back to the side of the boat so the people queuing could choose.
They had a lovely dog sat on the boat who came for a little stroke while we were waiting.
It really was a bizarre and different experience. It reminded me that in the North West we have a beautiful canal system and for most of us, it is right on our door step.
You can find out about the Candy Boat on their website and see where they are going next on their Facebook page.
Boo's teeth got an extra thorough clean that night.