The floods of late 2015 were shocking to watch on television. I am sure the news didn't do justice to the the total devastation suffered by those affected by them.
In the North West of England in general and Cumbria in particular, whole areas were swamped.
Who can fail to remember seeing the men, women and children crying on our screens, saying, quite rightly in my opinion, that if the floods had happened in London, much more would have been done.
Indeed The Guardian reported that the length of time it took to reopen the A591 road between Grasmere and Keswick showed the lack of support from Government.
Politics aside, some five months on, residents and businesses are still living in the wake of the floods.
I had a quick glance at Cumbria County Council's website as I researched this blog post and it states that even now, there are still 12 bridges closed as a direct result of the winter foods.
One of the only good things to come out of this terrible, terrible time is the goodwill and kindness shown to others.
Farmers can sometimes be the forgotten in terms of help for natural disasters. The general public send food, bedding, nappies and clothes but farm animals died in the Boxing Day floods and some were left stranded with no food or shelter.
I know of farmers who sent spare silage, hay and straw to stricken farmers. It seems in times of trouble, people really do stick together.
For others, it seems the pen is mightier than the sword so when FarmLand Magazine, appealed for recipes to be included in a charity cookbook, I had to oblige.
My Left-Over Lamb burgers are included in the book.
Thankfully, I wasn't the only one to contribute and I am in very good company. Actress and Master Chef finalist, Wendi Peters shares a recipe for Lettuce, Walnut and Raisin cake. Outdoors champion and countryside presenter, Julia Bradbury shares Keftaides and Countryfile presenter, Helen Skelton who is from Cumbria, gave her recipe for Posh Pastries.
There are chefs, other bloggers, butchers, egg producers, farmers and many, many more people who have given over their time and recipes for a good cause.
There is also the lovely David from Farmland Press who has worked tirelessly, often late into the night, to get the book ready and published.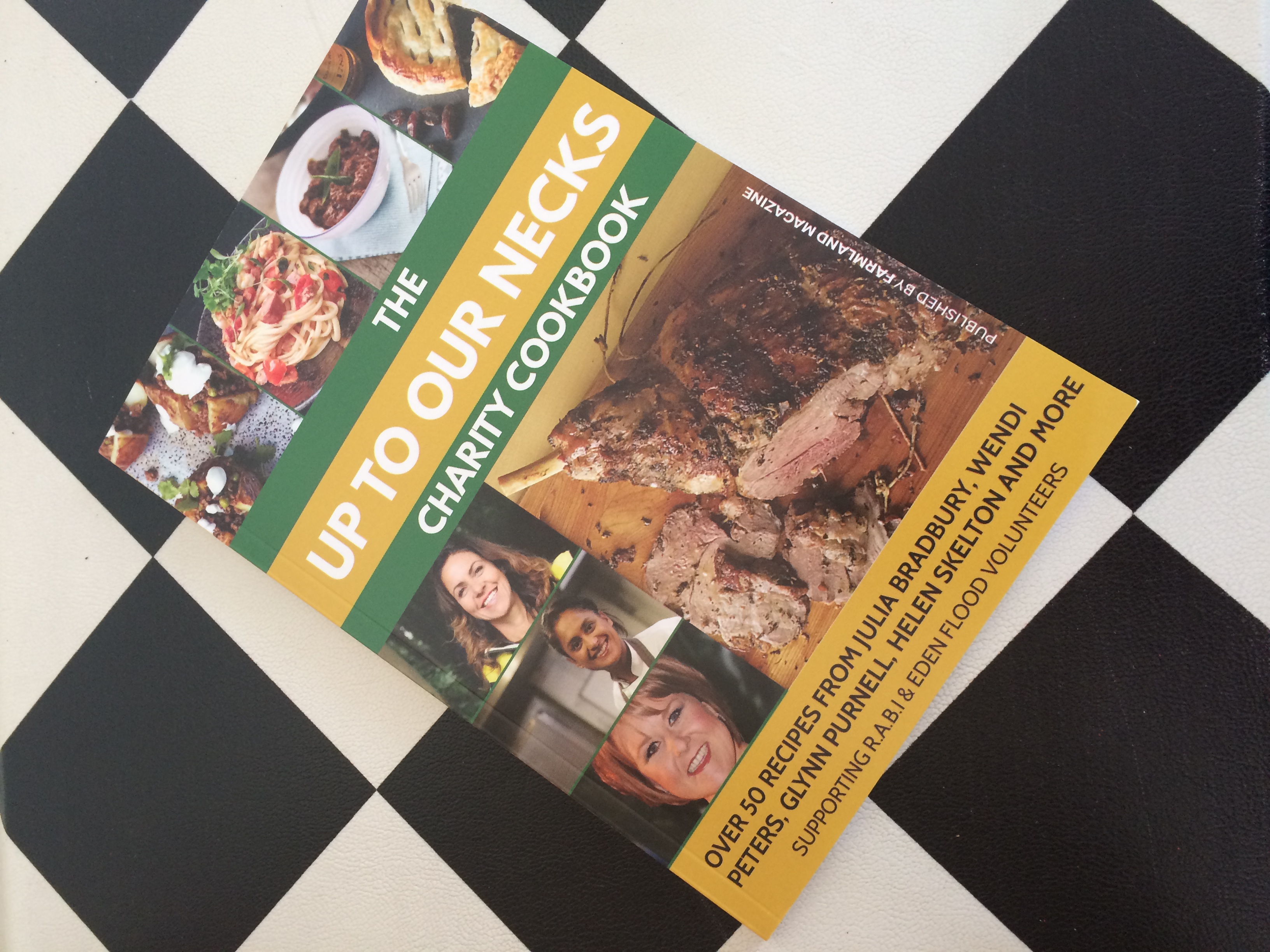 The book costs just £10 for over 50 recipes and 100 per cent of the book sales will be donated to the Royal Agricultural Benevolent Institution and Eden Flood Volunteers, both organisations have been fundamental in rebuilding lives and communities after recent floods left much devastation across the country. It is available from the FarmLand shop website.
Your book purchase will help towards improving the lives of the many thousands of people that have been affected.
How can you not?